The Manila restaurant scene is abuzz over this fried chicken.
Yummy Magazine has called it "The new gold standard" of fried chicken.
Spot.PH has named it as one of the must-try when eating at Kettle (along with Pork and Potato strips and Angus Burger).
Multiple visits to the restaurant have proven that the dish is consistent in its delicious, juicy, and addicting creamy/savory/semi-sweet/Oh-Lord-how-do-I-describe-this-goodness character.
Kettle's Buttermilk Fried Chicken is a no-fail dish that will make people smile.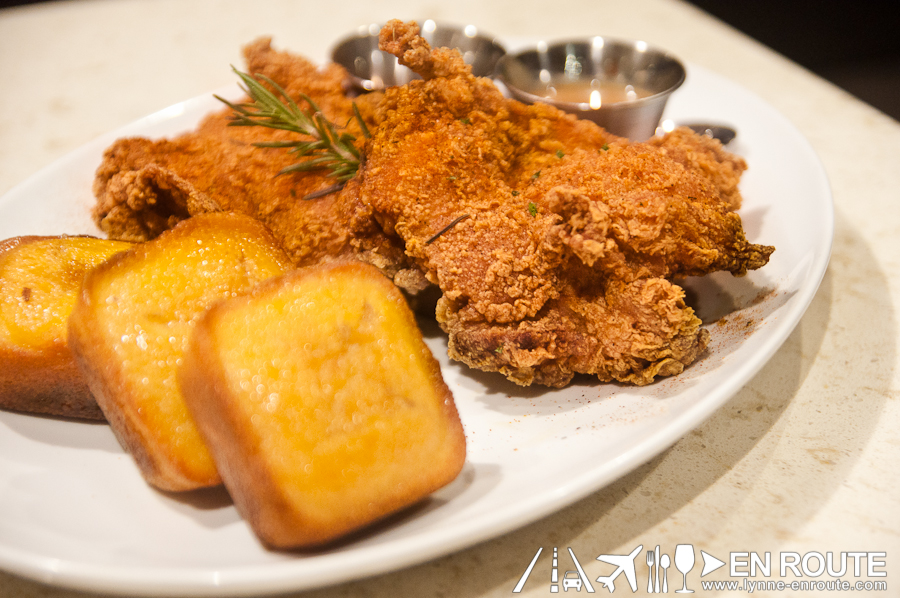 For PHP 519.00, what you get is two pieces of boneless chicken thighs (What a great thought. Nothing better than red meat de-boned. This should be made mandatory), three pieces of freshly baked cornbread, some gravy and honey.
Honey can be used on the cornbread. Or what you can do is drizzle it on top of the chicken and then add some gravy. the chicken batter's flavor goes well with this combination, as well as that satisfying crisp when your teeth sink into the juicy meat.
This is why Kettle's Buttermilk Fried Chicken deserves its own post, as well as a spot as one of the best dishes that have come out of the Manila food scene this 2013.
Who knew you can still do more with fried chicken? Well, you can check out Kettle and see what else can be done more with food.
Kettle is located at the 5th floor of the Shangri-La Mall East Wing, Mandaluyong, Philippines.
Contact Nos. +632-654-7077
Comment on this and Share it on Facebook!
comments
Powered by Facebook Comments