Prepare to have your heart stopped… both figuratively and literally.
So rare that a single dish deserves more than 500 words that usually is enough to describe a whole restaurant, but there are exceptions, both meals and desserts.
Add this to that reveled list.
Sizzling Kansi.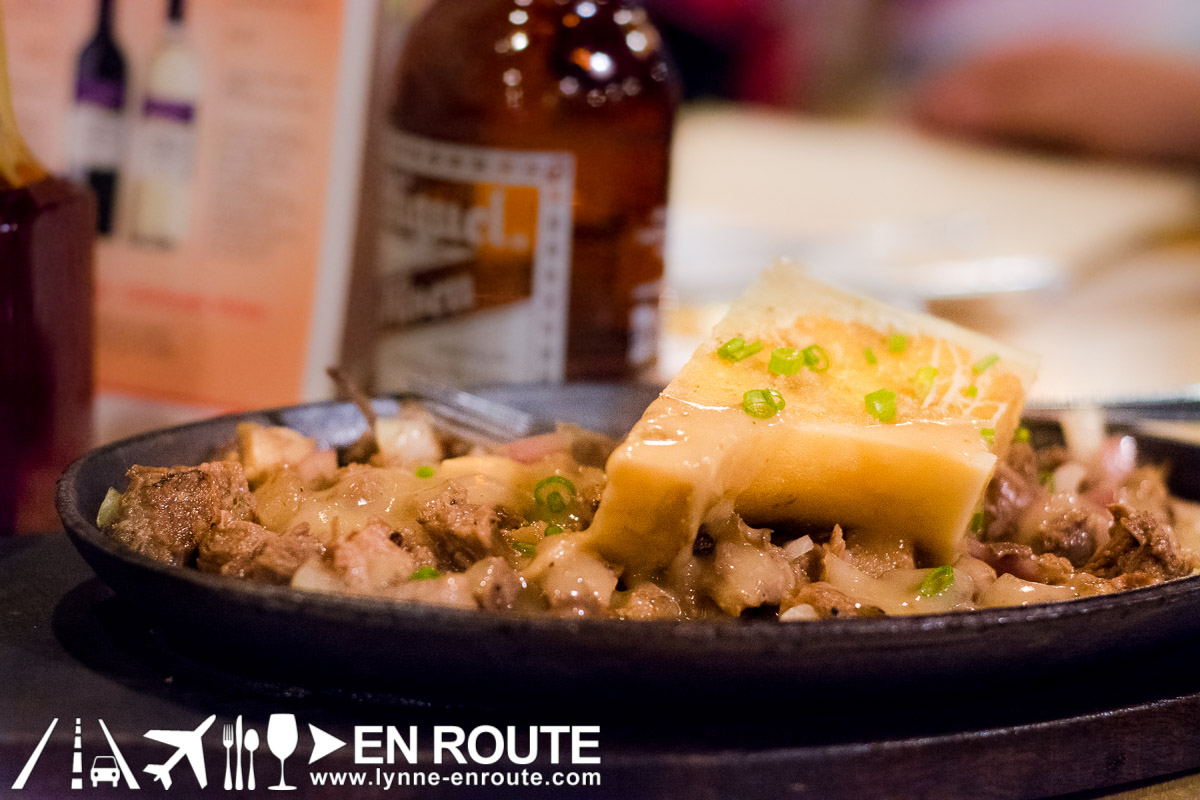 What looks like just some usual bowl of chopped meat resembling sisig topped with a roasted bone marrow just hides in plain sight the genius of the man that created this.
He is no other than JP Anglo. A chef from the Ilonggo region of the Philippines, bringing his roots, flair, and inspiration for cooking into the limelight for people to appreciate even more the variety that is Filipino cuisine through his Sarsa branches of restaurants. As a matter of fact, he was one of the chefs that had the honor of being part of the very first Madrid Fusion Manila.

Let's break this dish down:
Kansi hails from the Ilonggo region. It is often described as a fusion of the known sinigang (sour broth soup) and bulalo (bone marrow and meat soup) to give that rich taste balanced by a sour component. But really, it is more than that.
The sour component is brought about by what they call the Batuan, a sour fruit endemic to the said region. It's the one that gives it its distinct taste.
Now, imagine the broth reduced to a gravy consistency to concentrate the flavor even more, and the softened meat all chopped up meets a plate heated almost to the point of that it glows. You hear the sizzle as the meat releases the trapped moisture and flavors in what can be plainly described as the sound of a great dinner to come.
And then the kansi gravy/broth is poured, sending it bubbling from the searing heat. The smell and sound silences the room and demands attention.
Oh, and then a healthy serving of bone marrow is topped and then served immediately.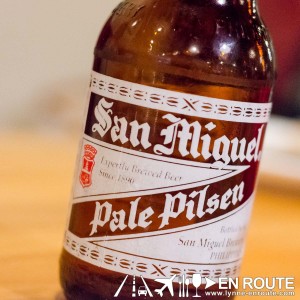 Scrape the marrow off the bone and mix it together with the gravy and chopped meat. Mix it well so that it turns the gravy even creamier than it was supposed to be. Take a spoonful, cool it a bit, and take it all in followed by a proportionate volume of rice.
That sour-umami-salty-creamy ensemble momentarily blinds you from anyone you are sitting with and everyone around the room, as you find words to describe that blissful moment. You know it is these moments that life was made to be lived to its fullest: savoring the world one bite at a time. Take a swig of beer if you must. It just enhances it even more.
And then reason sets in on how much calories, fat, and cholesterol this thing has. And yet, even that train of thought flies away as you find yourself grabbing a spoonful more.
Yes. You are at the point of no return and no regrets. Sizzling Kansi has changed how you see Filipino food for the better.
Sarsa as of this moment has several branches. To know which one is nearest you, check out
Comment on this and Share it on Facebook!
comments
Powered by Facebook Comments