It's a nice, sunny day to get married!
That's how Tagaytay in the Philippines felt during this June weekend, where it was off to a wedding of two very good friends who elected to have their venue for vows in this crisp retreat so close to Manila.
And since the wedding will be finishing late and it would be too tiresome to head back, might as well get an overnight room somewhere in the area.
Summit Ridge presented as a good alternative after all the other hotels in the area were fully booked that weekend (Even our favorite Tagaytay Boutique hotel was filled! Mental note: Always try to book 2 weeks before your intended weekend in Tagyatay). There were other value-for-money places, but there are times when a little creature comfort wouldn't hurt, right? We do work for these, after all.
Summit Ridge is brought by the same people that run the value hotel chain Go Hotels (Tried the Go Hotels in Dumaguete. Less than 1k a night for an air-conditioned room? Not bad at all!). This one is quite the swanky change, where wedding venues can even be held in their high ceiling function halls. Overlooking the Tagaytay ridge and corridors through-and-through, brisk wind will always greet you at the entrance.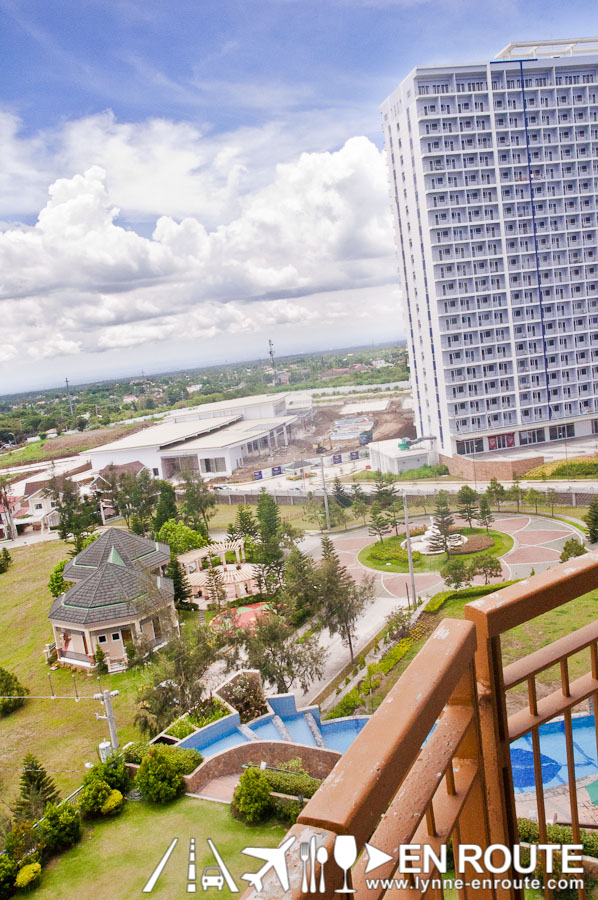 Good views from the top, too, at both the front and back of the ridge. While yes, it can be argued that these high rises are quite the eyesore to an already overcrowded Tagaytay, at least it has placed an effort to make its interior and exterior facade blend in with the architecture of the area.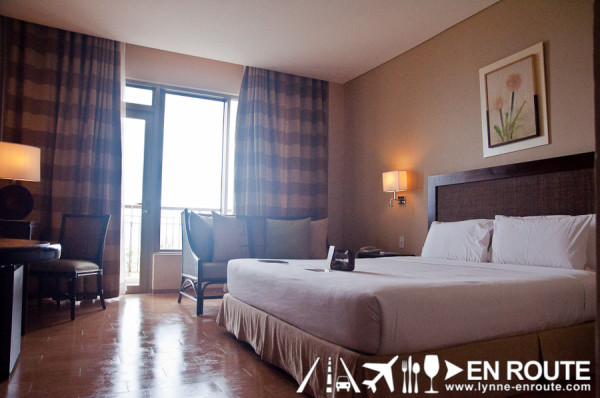 The theme translates to the rooms, as well, with weaves and wood accents complementing cream colored semi-glossy walls. Quite sparse on the furniture, though, where the refrigerator and tea set doesn't even have its own cabinet or desk. You'd think there would be a bit more when paying PHP 5,500.00 a night. At least the TV is acceptable (This one showing our ever favorite invective dispensing chef. The Tipsy Cook approves of the recipes he makes, though).
Still, it's a comfortable stay that should be part of your list when looking for hotels to stay in when in Tagyatay.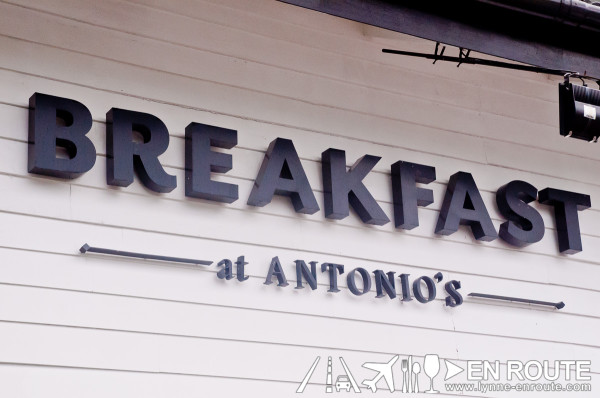 And then from there, you just have to head to Breakfast at Antonio's. Go for early lunch or late lunch. Anything in between and you get to have a late lunch from the droves of people lining up anyway.
Summit Ridge Hotel is located at  Km 58 Maharlika West, General Emilio, Aguinaldo Highway, Tagaytay City, Philippines.
Tel. Nos. +632-240-6888
Mobile +63922 852-6800
Comment on this and Share it on Facebook!
comments
Powered by Facebook Comments