Things really are picking up for the craft beer industry after that big Drink Up! Philippines event. People have a greater appreciation now of the bubbly brew and are now willing to explore the various crafts made by small breweries.
Perfect Pint in Fort Bonifacio Global City is one of them, but this one focuses more on the local craft beer scene in the Philippines. Yep. Craft beer makers are not limited to people in Manila anymore. There are some from Baguio, Negros, Tagaytay, and there's even one in Palawan!
What's great about them? They give you a flowchart so that you know what kind of beer to order, depending on your mood, preference, and personality for that particular moment. It does help especially if you are new in the craft beer scene.
One thing easily observed with most craft beers is that they are mostly made of ales. They probably are the easiest to brew without any fuss. Ales, compared to the usual lagers people are familiar with (San Miguel) though, do have a stronger, bitter taste. They said beer was an acquired taste. There's really more to acquire now.
One local brew worth noting is the Message in a Bottle India Pale Ale from Baguio Craft. That chocolatey flavor is superb!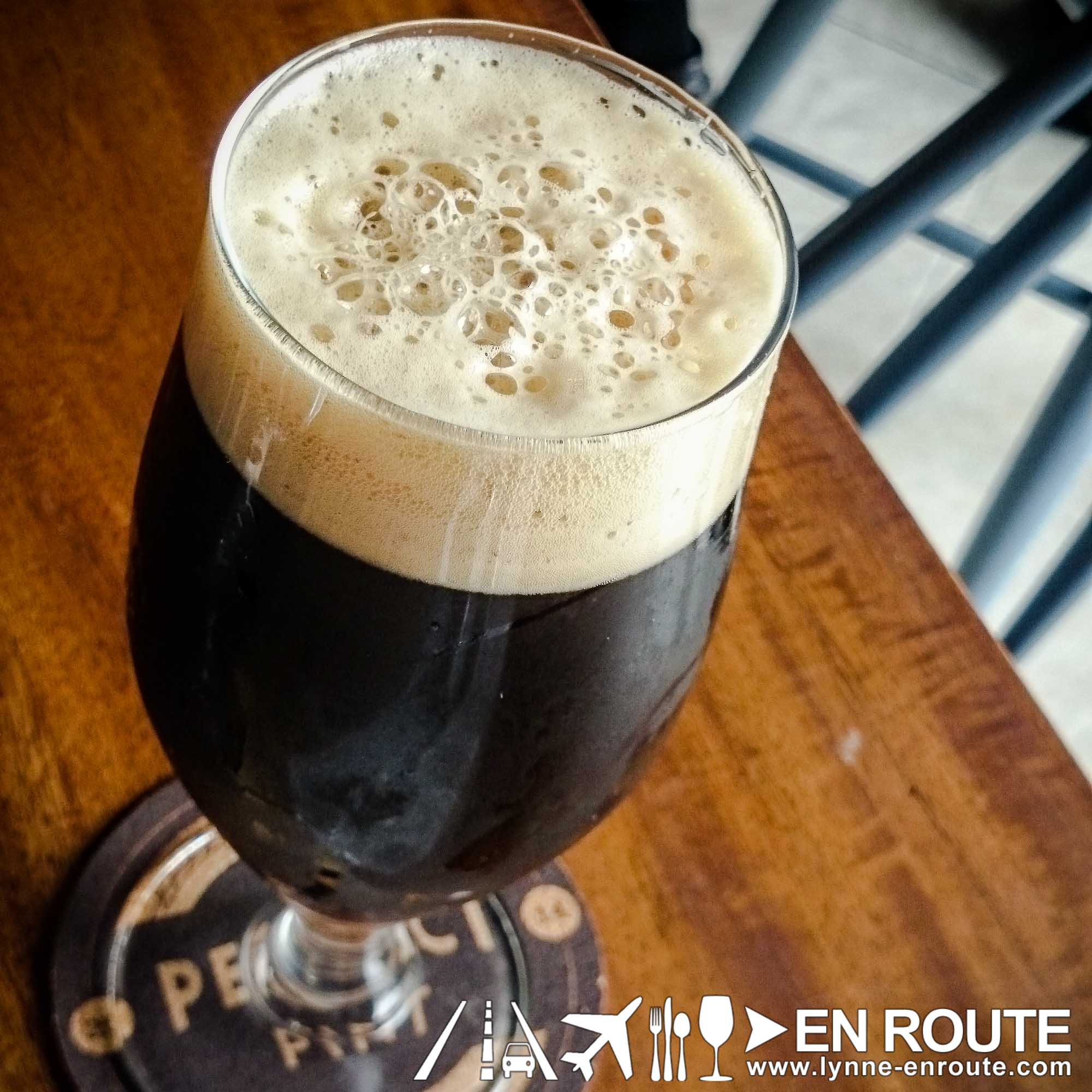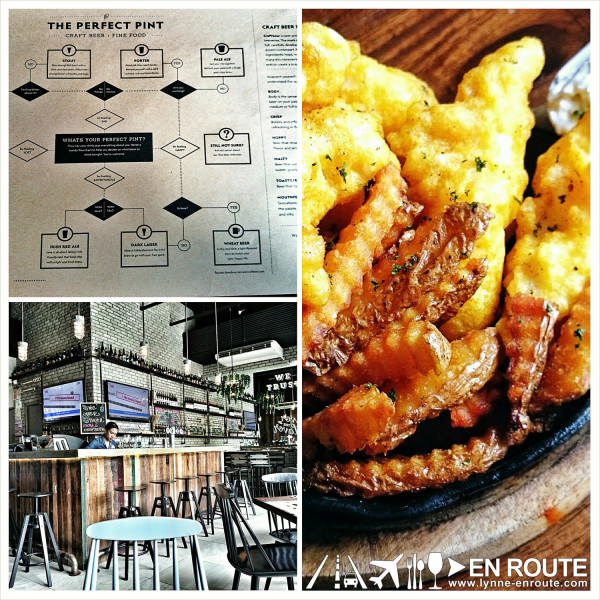 Going with some of the brews here in Perfect Pint would be comfort hearty food like Fish and Chips. Order is pretty generous and can even be shared by two if wanted. Maybe there are other things that are good to try on their menu. The fish on this one was a bit soft and tasteless. The chips part of the dish, though, are pretty good. (Oh, want to know where the best Fish and Chips in Manila as rated by a lot of people? DRAFT.). Maybe best to explore more of the menu. Might be able to unearth some specialty dishes here.
Luckily, a second visit revealed that their burger sliders are so worth it. Excellent sear on the beef, proper medium doneness (you can ask it to be cooked in a different way if you want), and again, those addicting chips.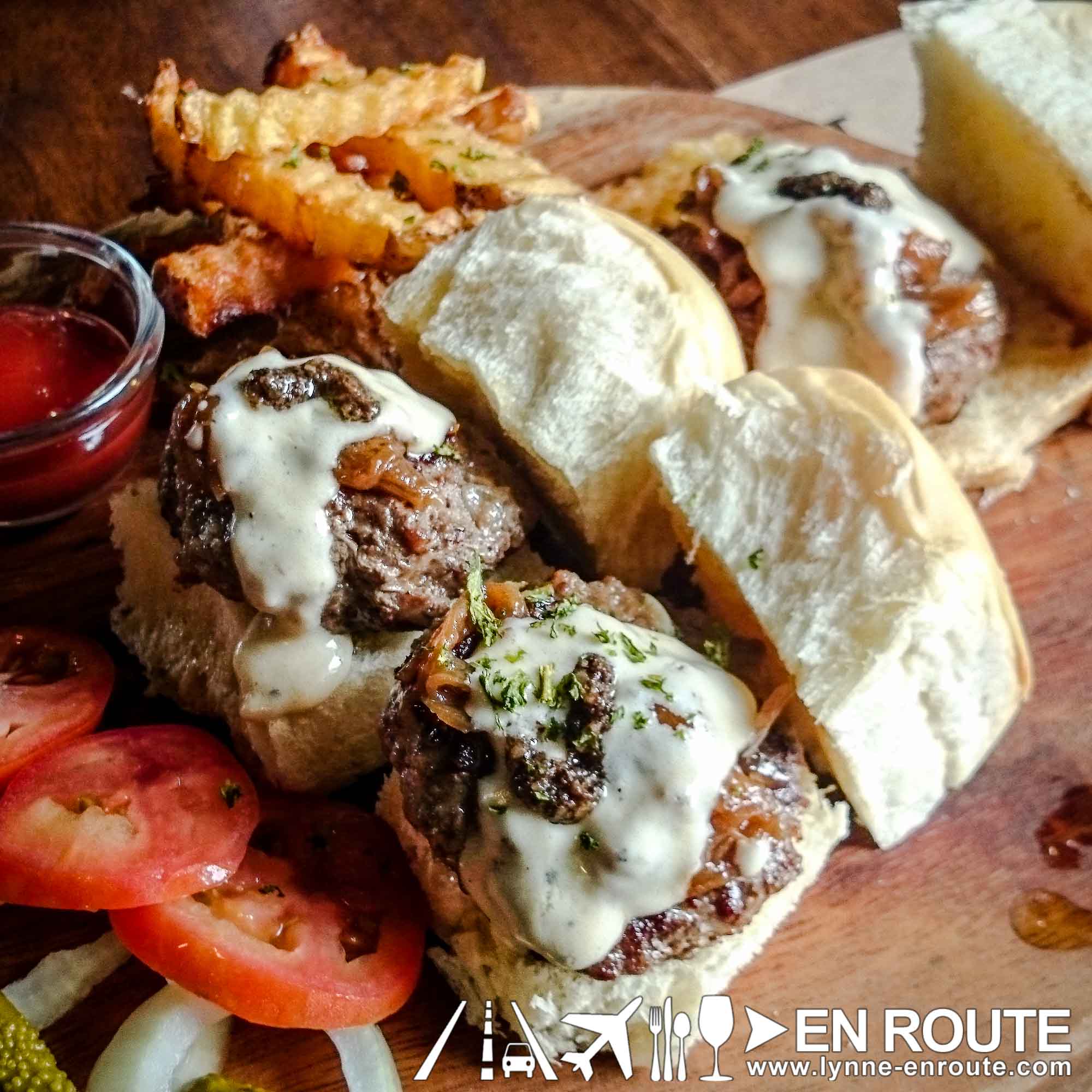 Place looking like an old basement with used wooden panels, bricks, black paint, surrounded with lots and lots and lots of beer? Yes this is one of those places best to hang out any time of the day that you want to drink beer.
The Perfect Pint is located at the second floor of Crossroads, 32nd Street, Fort Bonifacio Global City, Philippines
Tel. Nos. +632-823-1320
Comment on this and Share it on Facebook!
comments
Powered by Facebook Comments