Craft Beers have always been an advocacy here. It disrupts the status quo that beer should only be produced by mainstream conglomerates and that there is no other way to enjoy it other than getting intoxicated beyond the point of appreciating the finer craft of brewing the said popular drink.
But places like The Perfect Pint give hope that non-mainstream, locally made brews have a place in the Manila booze scene, and can even force the goliaths of Big Beer to learn a thing or two on what people look for in a good brew.
And with Perfect Pint celebrating one year in the business, it is showing that there really is a place for local, small batch beers. Gotta thank events such as DRINK UP! PHILIPPINES in raising awareness.
And wow, what a way to celebrate the first year: By creating dishes that will match even more craft beers that continue to sprout in the metro!
For starters:
–
TUNA TESTICLES:
You read that right and don't knock it 'till you've tried it. And also keep in mind that it is the genius of Chef Gene Gonzalez of Café Ysabel and Buenisimo that created this dish. He calls it the next foie gras. And biting into this deep fried batter wonder gave more reason to his argument.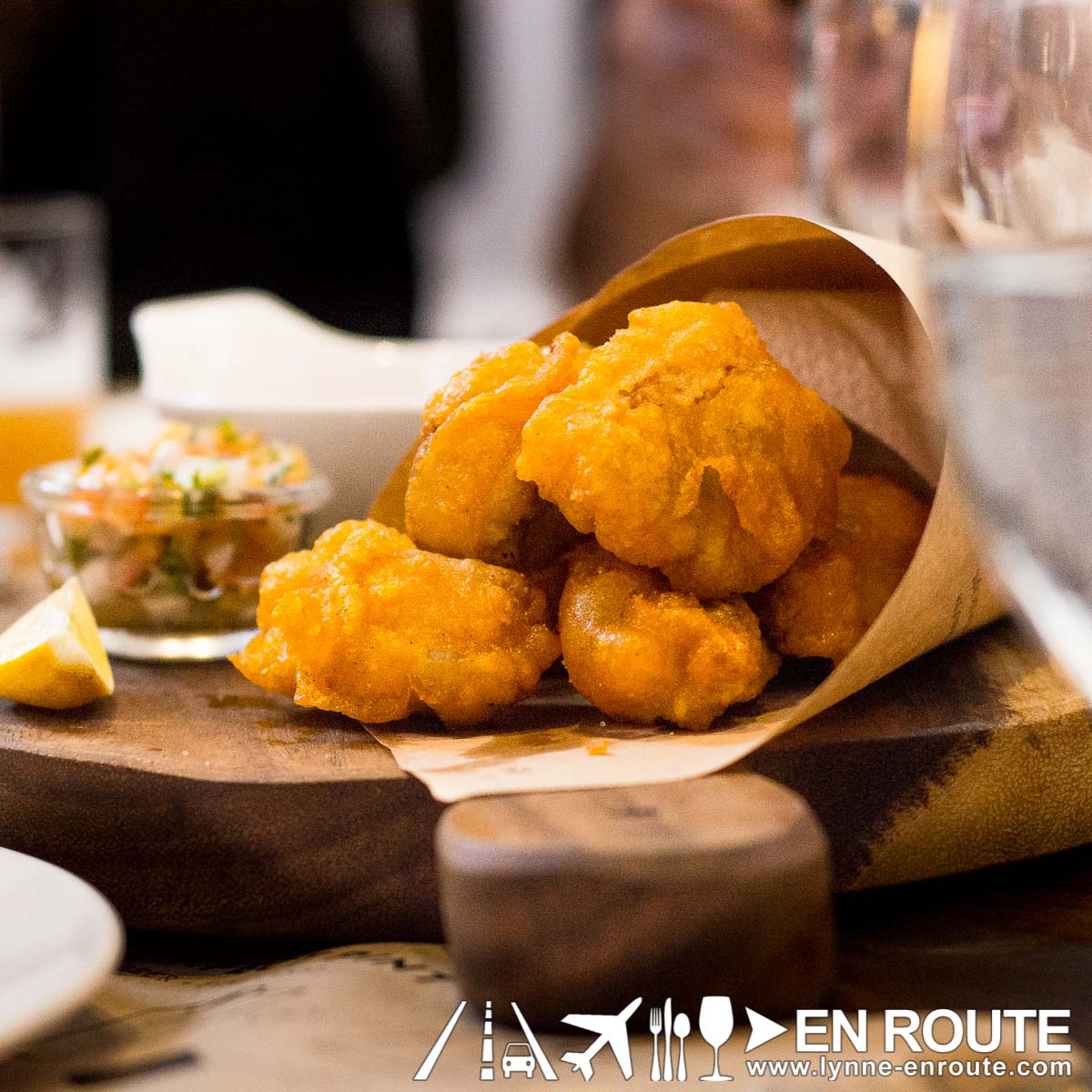 Crispy, salty batter gives way to a consistency and creaminess of foie gras, finished off by the briny taste of the sea reminiscent of fresh sea urchin roe. Chef was on to something with this.
In terms of uniqueness and the surprsingly delightful taste when dipped in either their cilantro salsa or cane vinegar, this dish was the winner of the night.
 BEER PAIRING: Joe's Brew's 34th Pursuit IPA
–
SCOTCH EGGS: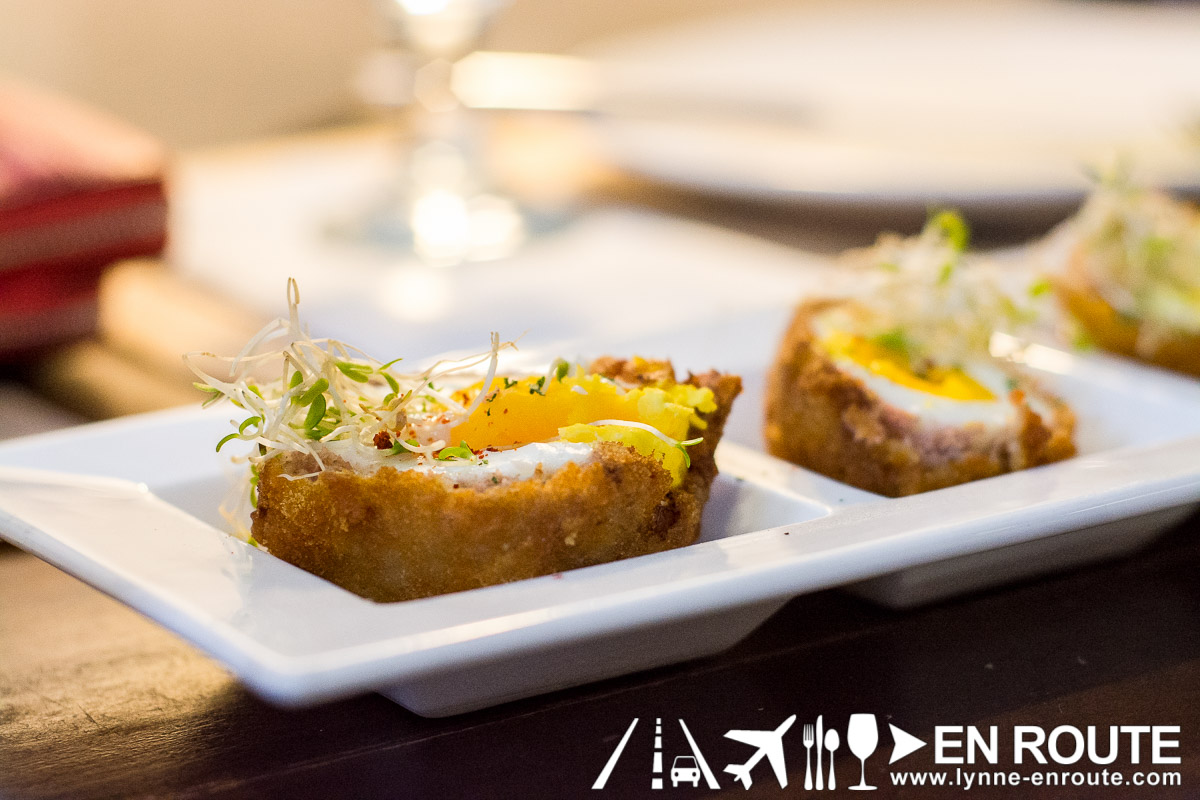 Quite good. Scotch eggs have seen popularity lately in some gastropubs and upscale restaurants in the metro (one popular recipe is actually in the swanky Blackbird, venue of this year's Masterclass Bartender of the Year). Needed a bit more seasoning, but the texture of the breading and egg creaminess is top notch.
BEER PAIRING: Perfect Pint's Holy Grail IPA
–
CRISPY CORNED BEEF: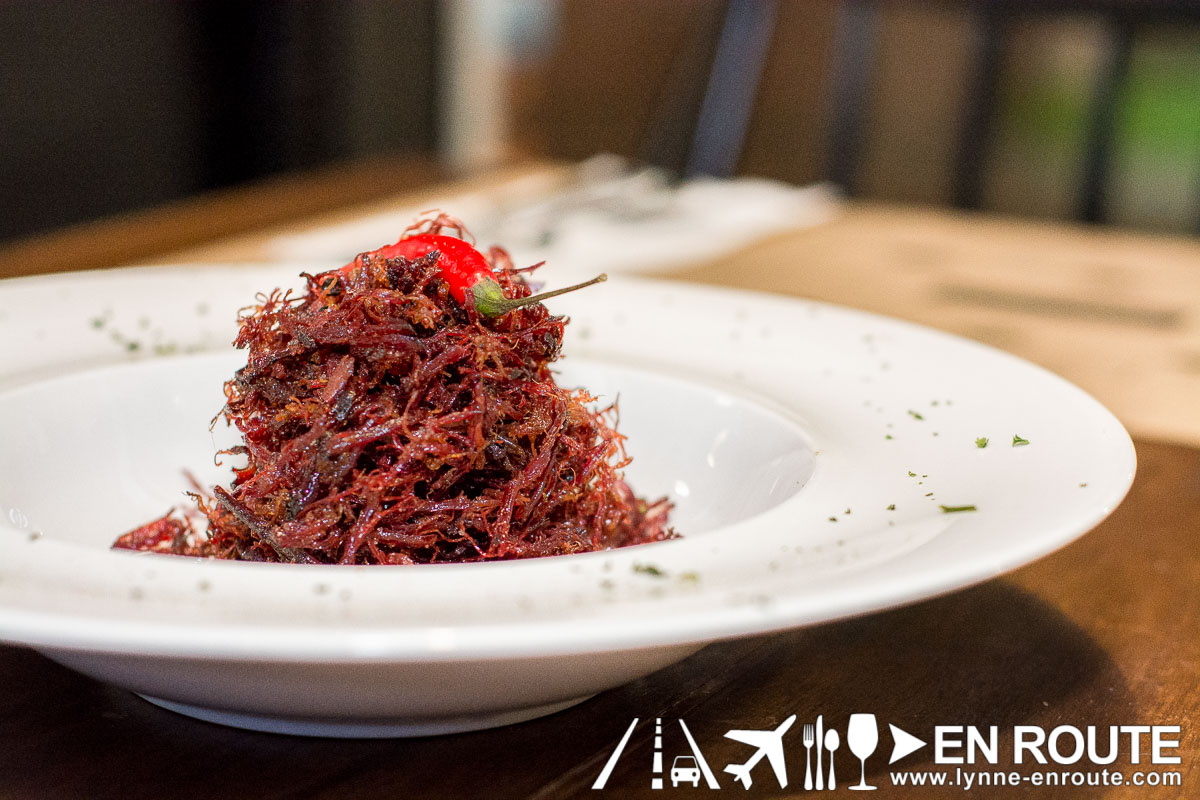 Everyone knows corned beef, but not in this way, where the hash is toasted to look like glistening crispy flosses packing a gentle heat to keep you coming back for more. As a Filipino, rice is mandatory for this dish.
BEER PAIRING: Perfect Pint's Here Comes the Sun Summer Ale
–
PASTRAMI SANDWICH: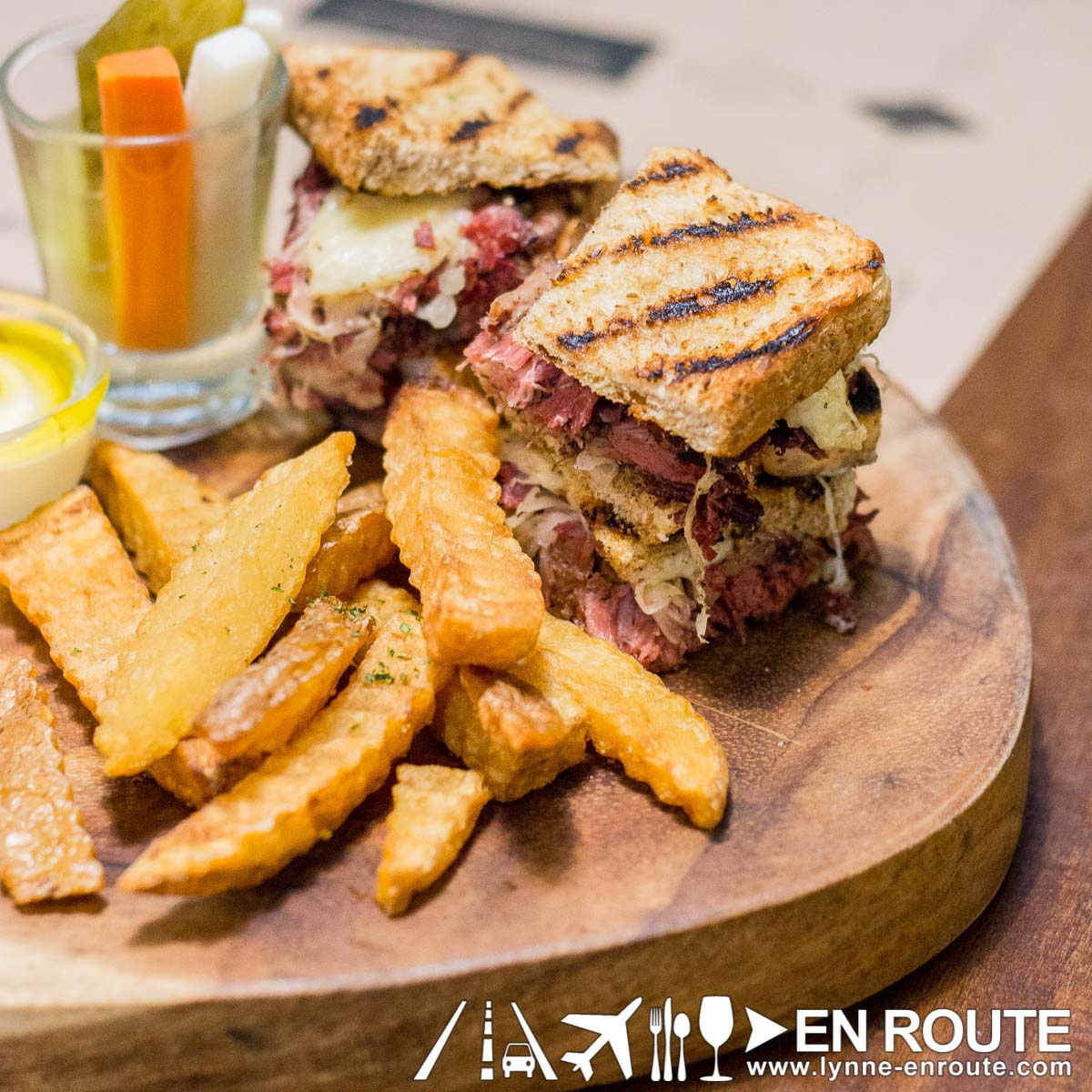 Peppered slab of cured meat to make a delicious sandwich. Seriously, it's almost like a reuben sandwich. (The only place that comes to mind that serves another proper reuben is Chuck's Deli.)
BEER PAIRING: Crow's Craft Brewing De Puta Madre (No, it's not a profanity, although you might swear out of delight once you sip this brew)
–
TASTY MEDUSA: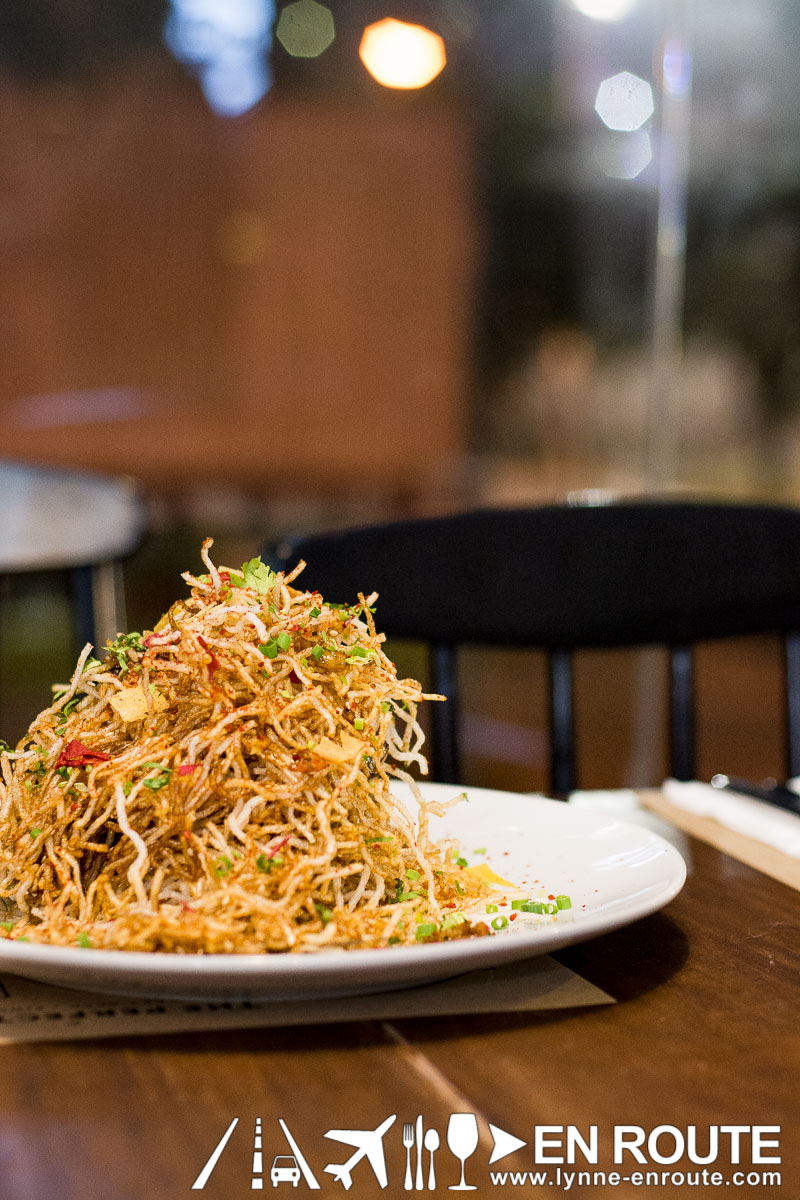 One look and you will get where the Medusa part of the name comes from. And one spoonful of this bouncy deep fried noodle dish, and you will get where the tasty part of the name comes from. A gently sweet fish sauce mingles with refreshingly citrus cilantro, partnered with a crispy texture coming from fried dilis.
BEER PAIRING:  Crow's Craft Brewing Mala Hierba IPA
–
BABY BACK RIBS WITH JAPANESE MASHED POTATOES: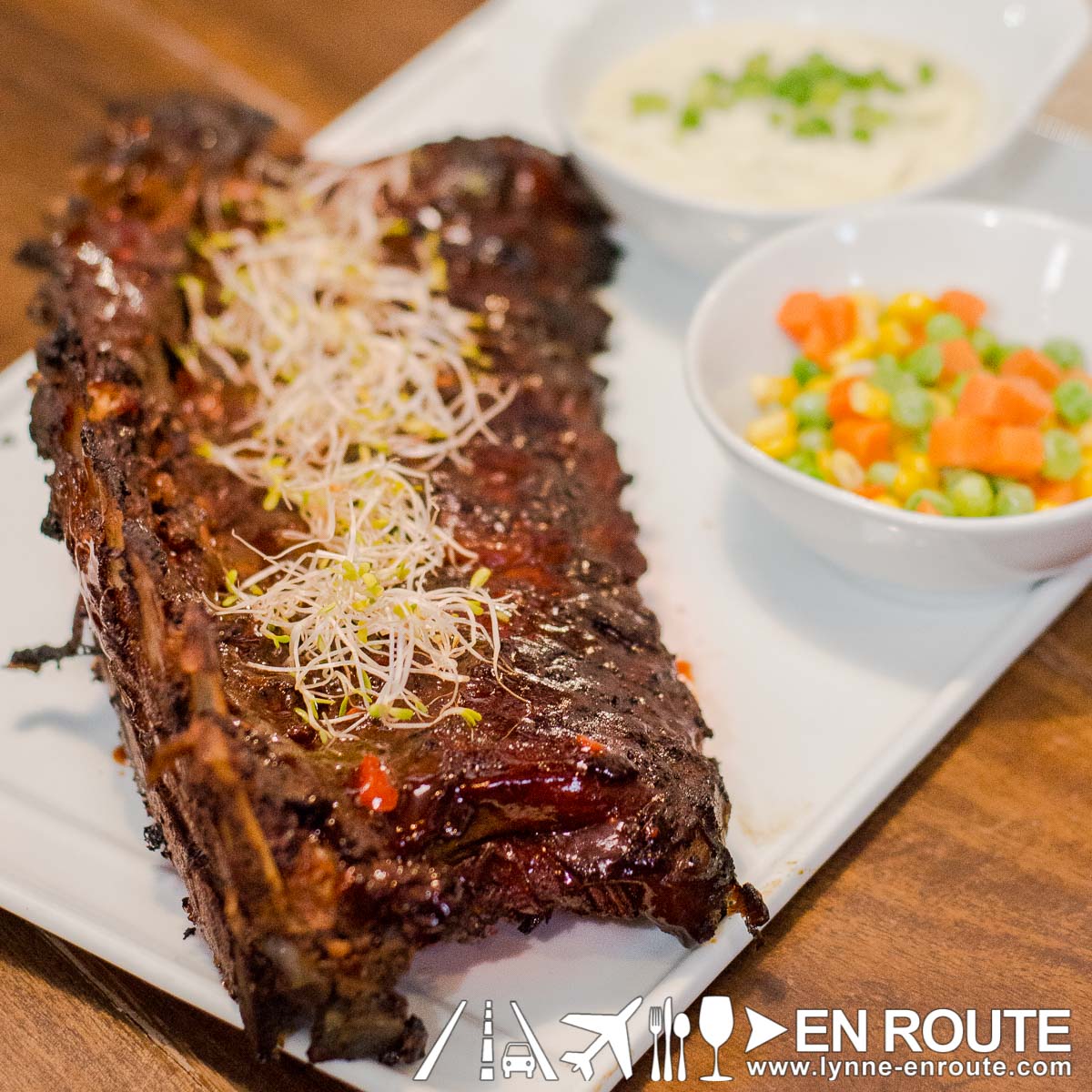 For this dish, chef really toyed with the minds of the guests. What on earth are Japanese mashed potatoes? Mashed potatoes are mashed potatoes anywhere in the world. Is it a hint of sweet corn? Is it Japanese mayonnaise? Is it how it has been mashed to the point that the velvety consistency is nowhere else to be found other than the diligent and passionate pursuit of perfection bordering on suicidal seppuku tendencies distinctly found in the Japanese method of food preparation? Until this writing, it has been baffling.
BEER PAIRING:  Crow' Craft Brewing Mala Hierba IPA
–
DESSERTS: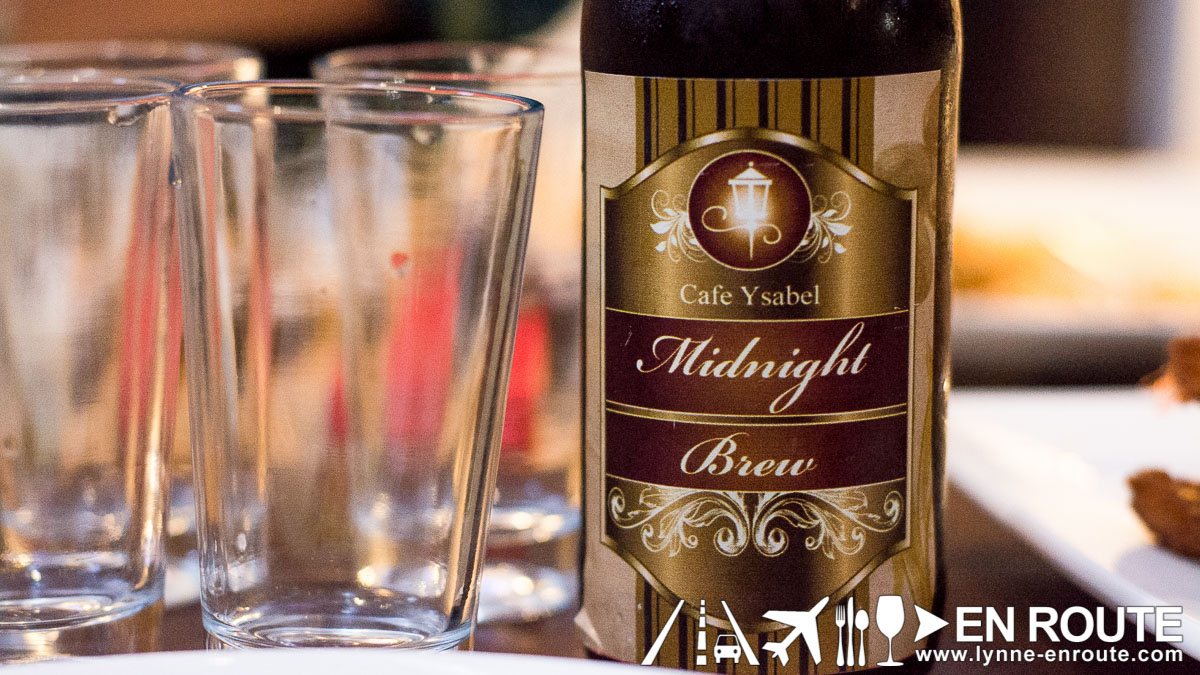 Anyway, forget all that and finish off the night with a Creamy Panna Cotta with Beer Caramel or that lovely Salted Egg Encrusted Banana Fritters topped with a delicate Cotton-Candy-like garnish.
And worth pairing with this dish: Chef Gene's very own Café Ysabel Midnight Brew.
Yep. Chef Gene Gonzales has been bitten by the craft beer bug and is brewing some of his own. This one, with a strong flavor of espresso, is a great finisher and partner with the desserts.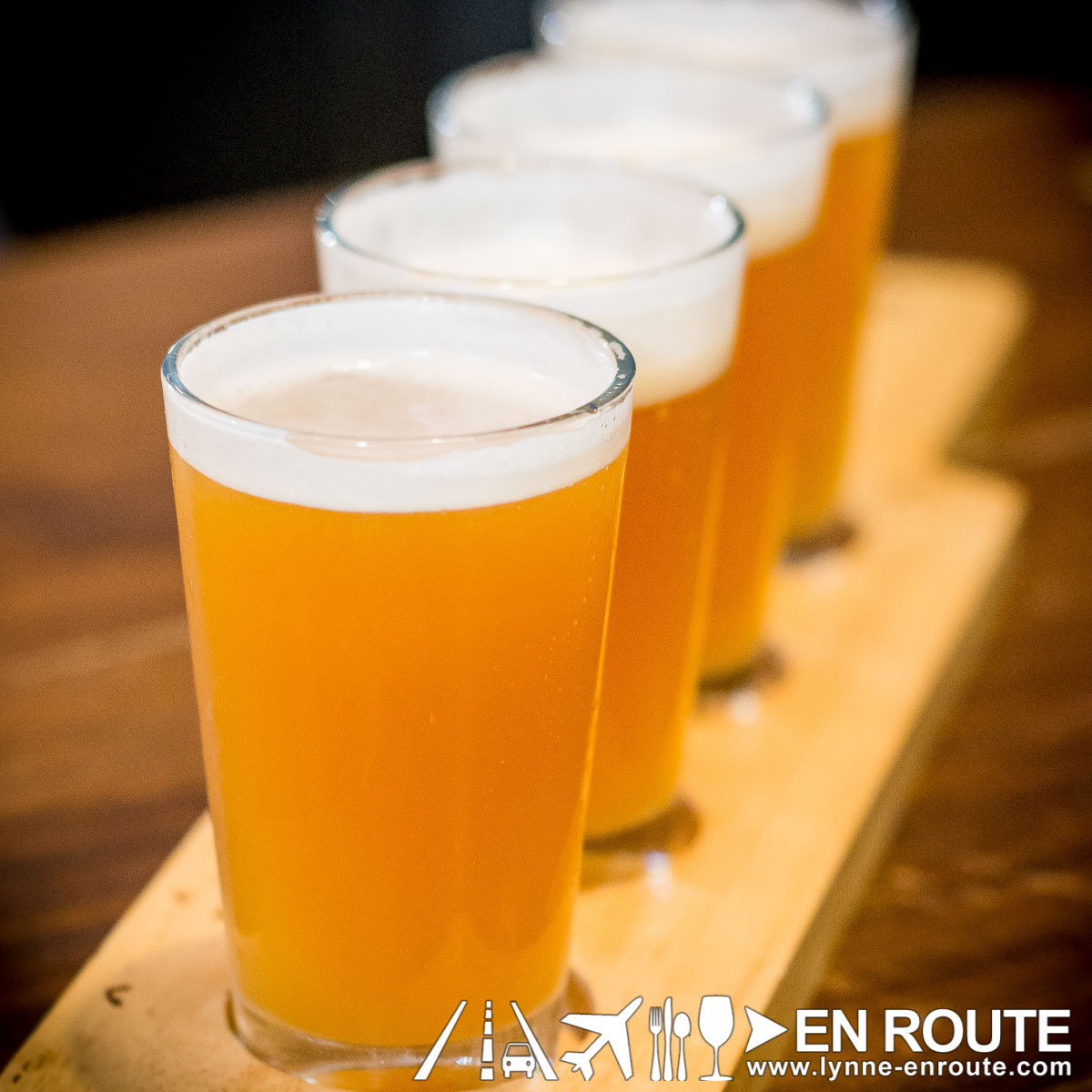 A toast is in order for one of the few restaurants that has ventured forth into unknown territory to challenge what we all know about local beer, and coming out as one of the beacons where craft beer lovers can gather like moths to a flame. The Perfect Pint brings what the food and booze scene have been needing all this time.
The Perfect Pint is located at the second floor of Crossroads, 32nd Street, Fort Bonifacio Global City, Philippines
Tel. Nos. +632-823-1320
Check out their Facebook Page https://www.facebook.com/ThePerfectPintPH for more details.
Comment on this and Share it on Facebook!
comments
Powered by Facebook Comments