Ray:
So we just mentioned in a previous Postcard that Honolulu is one expensive city. But for locals, there is one no-fail place where you can get reasonably priced food at big portions:
L&L.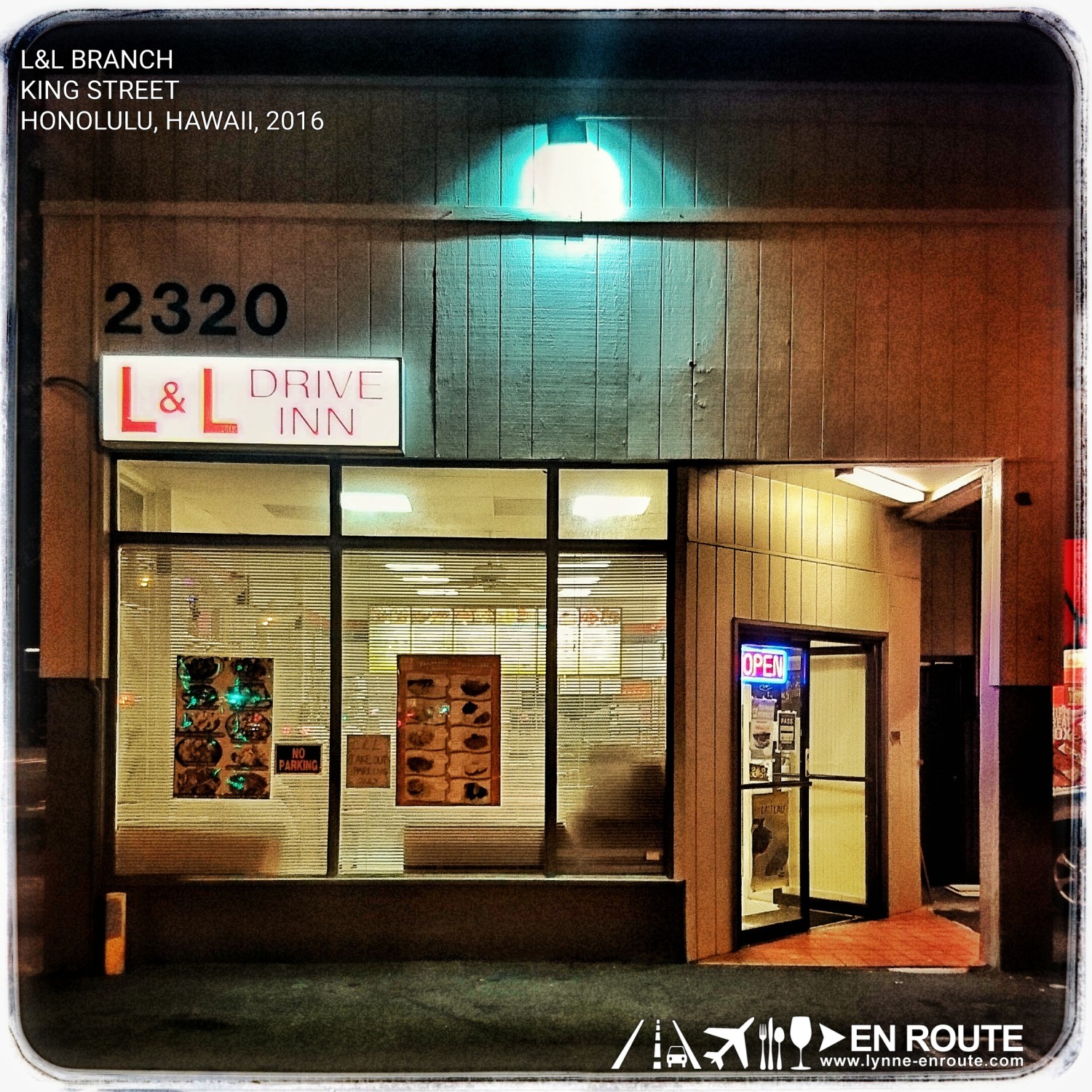 To Filipinos, think of this as their version of Jollibee. Pretty much found in a lot of corners around Hawaii, this brand is actually co-owned by a Filipino migrant and has expanded to the Mainland United States and even Tokyo, Japan 🙂 Actually, there's a branch of it already in Manila. Go to the Shangri-La Mall to find it.
They serve Hawaiian Plate Lunches. It's viands that are topped over big scoops of rice (Rice. Yay!) that are good for two to three small eaters, or one Hawaiian (they can eat a lot here).
Inspirations from the various nationalities has given rise to the L&L Plate Lunch, such as Chicken Katsu, Saimin, and Grilled Chicken bound. Oh, and depending on the L&L, the style of the store, and even some of the Special Plates, vary. But there are core Plate Lunches that will be found in all of them, particularly the Musubis.
Musubis are like large sushis. The famous one are Spam Musubis. Slice of Spam with rice and wrapped in nori. I think this one was made as food on the go for the surfer lifestyle. And boy do we love it!
Lynne is having a great time seeing that we are all relaxed for this particular trip. It does help that the Aloha life of hanging loose and no pretensions wherever you go helps. Everyone is just smiling and going about their day like they want to spread joy. Maybe this spirit of Aloha something we all ought to live by.
More local grub in other posts! Oh, and for sure: Beaches 🙂 !
Comment on this and Share it on Facebook!
comments
Powered by Facebook Comments