Of Cuban origin, a mojito is one of the most popular drinks that people order whenever they go to bars.  It's also a perfect summer pick because of the touch of lime that's just very refreshing.
I like to think of mojitos as simple to make but it just requires a certain technique.  While there are measurements, there's also a need for some "guesstimating", especially when you're new to mixing the drink.
This simple guide should give you a good start.
What you need are:
1 quarter of lime
20 pieces of mint leaves
1.5 shots of rum
1 shot of simple syrup
Crushed ice
A dash of soda water
A muddler
A highball glass
STEP 1: Muddle the mint with (of course) the muddler!  We like to use peppermint leaves for a stronger taste and smell.  The original Cuban recipes make use of a mint called yerba buena.

STEP 2: Add in the lime.  You can cut them in small cube-like pieces or in wheels.  Wheels tend to look nicer. 🙂
STEP 3: Pack the glass with crushed ice.  It has to be crushed, not shaved, ice.  (We didn't have any at that time so we had to make do with ice cubes from the chiller.)

STEP 4: Pour in 1.5 shots of white rum.
STEP 5: Add a shot of simple syrup.  Simple syrup is basically sugar melted in an equal part of water.  Some even just add sugar in directly to the drink if they don't have a ready batch of simple syrup.
STEP 6: Top it off with a dash of soda water for a little fizz.

Give it a good stir, garnish with a few mint leaves, and you have your mojito!  This is usually drank with a straw (unless you're a fan of gulping in the muddled mint leaves).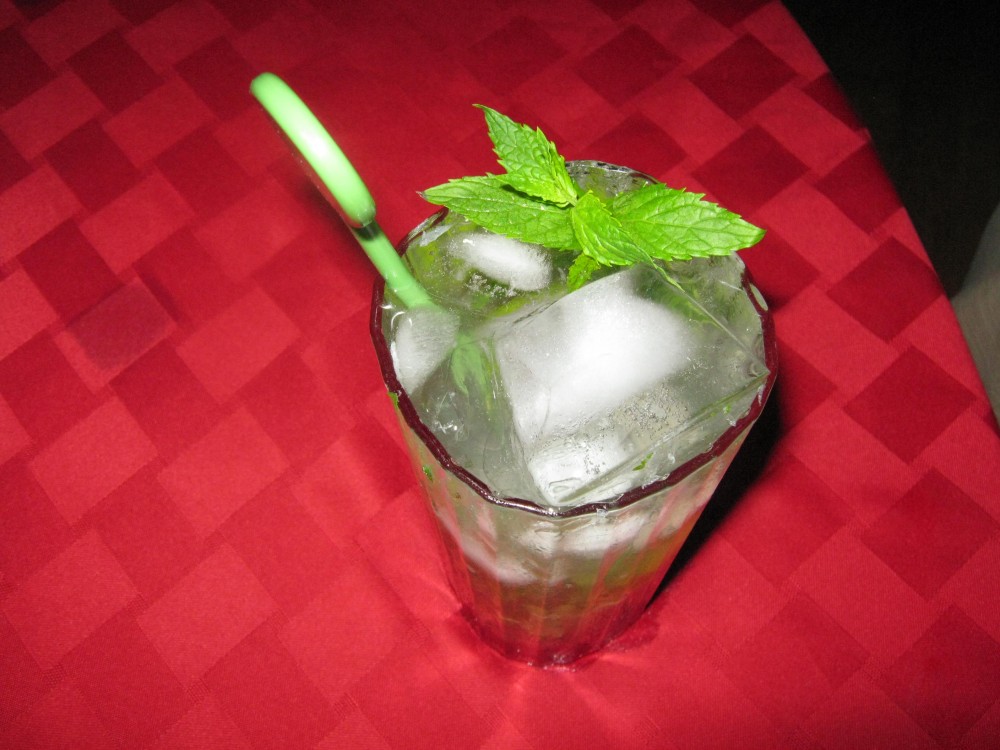 For a strawberry mojito, simply substitute the simple syrup with strawberry juice.  I personally like this over the classic one.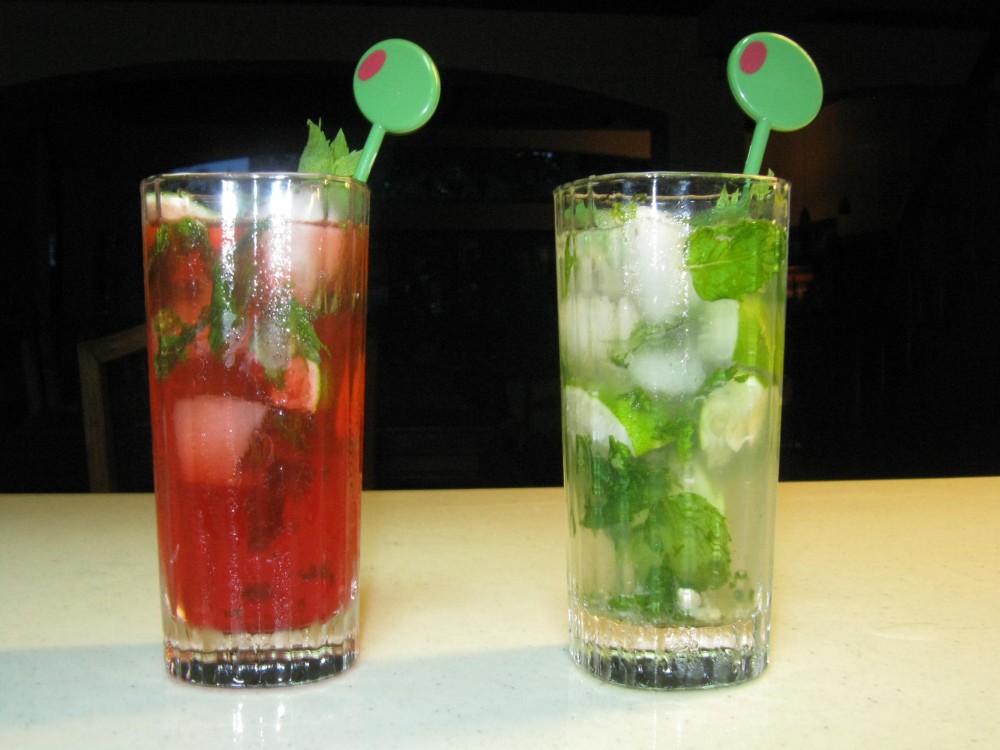 Have fun mixing it up!
Comment on this and Share it on Facebook!
comments
Powered by Facebook Comments