Summer, while late, is finally here.  And the heat isn't exactly less punishing.  These are times when we look for iced drinks, swimming pools, halo-halo, and everything else cool (arrogance and over confidence not included).  And sights often set on Baguio City.
On our last trip, we decided to stay away from the city itself and instead, drove a bit further to the town of La Trinidad.  It is actually the capital of Benguet province and 6km away from Baguio.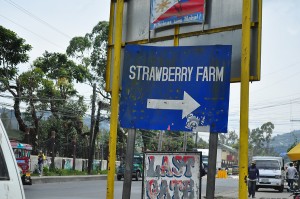 La Trinidad is famous for its Strawberry Farm, which has sprung forth a host of other local industries catering to the numerous tourists that flock to the area.  Think of every possible permutation of strawberries that you can think of and they probably have it. Strawberry jam, cookies, ice cream, taho, wine and everything that can be shaped or printed with strawberries like bags, key chains, wallets and other what-nots.
Of course, apart from the wares, one other thing they sell is the experience.  It's the chance to pick your own strawberries.  Not without an exorbitant price, mind you.  If you were to buy a kilo, it would cost you around Php180.  Pick your own and the cost jacks up to Php300!  But we were curious so we gave in.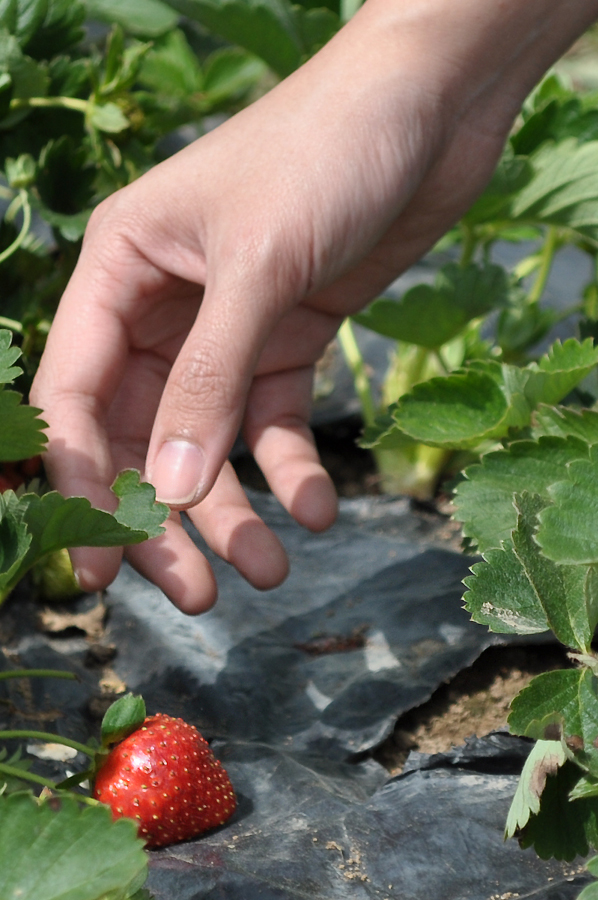 There is actually a technique to picking strawberries.  I started with tugging it from the stem and they're actually pretty tough to pull that way.  What we were taught to do was to "cup" the strawberry in your hands and then pluck upwards.  They come off easily that way.
Look for those that are bright red in color. You'll also want to check from under the leaves at times because those that are exposed too much to the sun tend to wilt fast.  Strawberries can bruise easily too so be careful in handling them, specially if you'll end up not picking it, since the person next to you could end up with a bad batch to choose from.  Best to come during the summer so the fields aren't too muddy.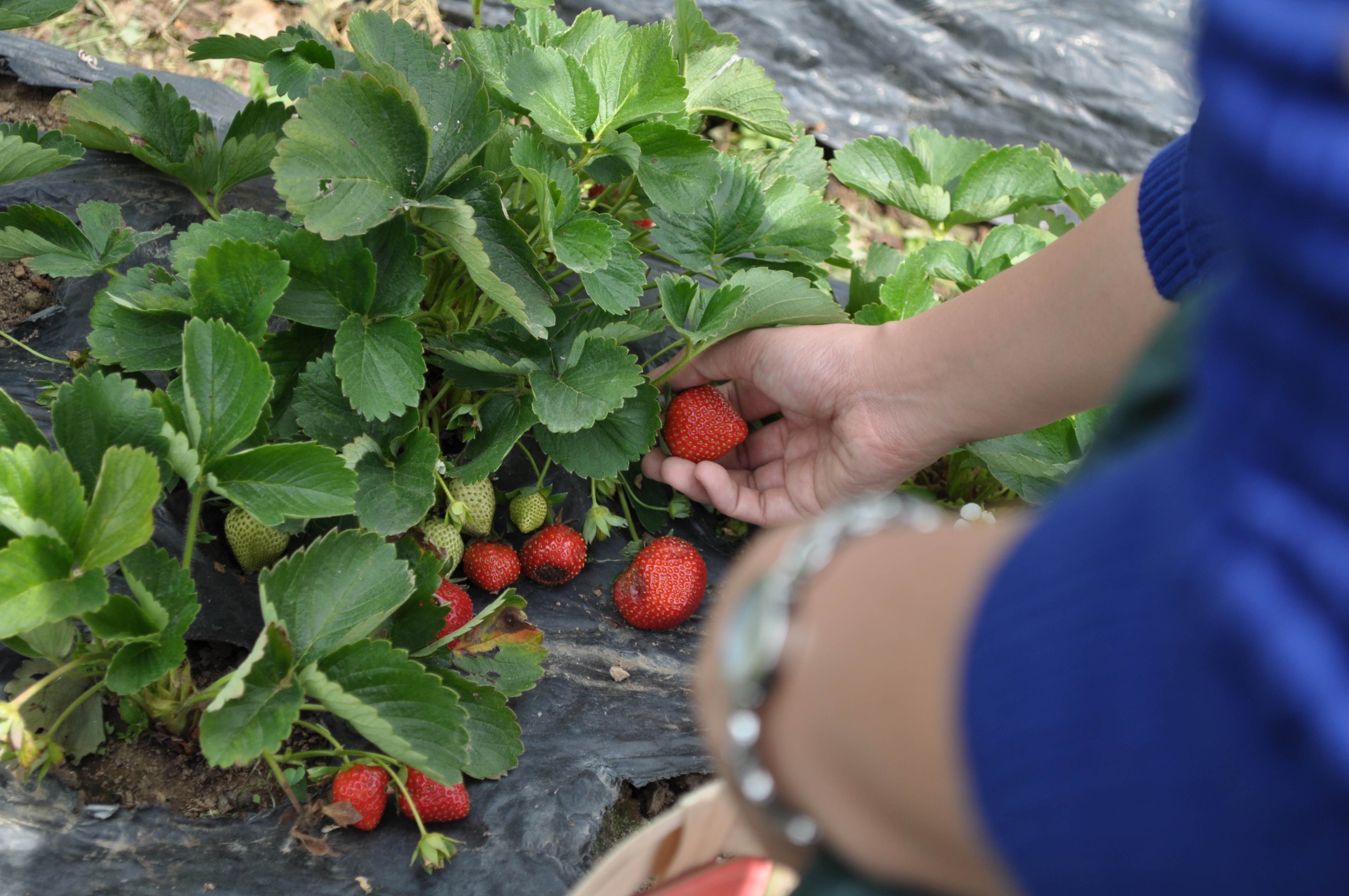 Part of the experience is trying out the strawberry taho and strawberry ice cream.  Since these are home-grown ingredients, you get an authentic berry taste and even actual pieces or chunks of strawberry.
I know it can be expensive but my verdict is that you should get to try this at least once. Each bite you take when you eat it afterwards will taste better because of the experience behind it.  As for me, I begin thinking of strawberry mojitos in the process. 😀
Comment on this and Share it on Facebook!
comments
Powered by Facebook Comments