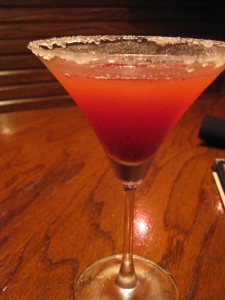 Happy New Year!
In celebration, I'd like to formally share with you my new and self-hosted site. 😀  I got the hosting as a really thoughtful Christmas present.
I began the blog to just have a venue for sharing so it's nice to know when people actually take your suggestion and they enjoy it.  It also feels really good that some people will actually look to your site for new places to try.  It keeps me on my toes so I keep on the lookout for other things to discover. Even the full potential of my blog is something I'm still discovering.
Well, the new year's here so the resolutions tend to begin popping out.  Firstly, I will try to write more often.  Then, I will save more so I can go places more.  (Wanderlust needs a bit of financing. 😛 My friends and I are dreaming of a Euro-trip in 2013…)  Next, I will exercise so I can eat.  I will read more.  And again, I will keep an open mind for things different and new, those worth noting and the others worth trying.
Thank you for visiting my site and I hope you keep coming back to see what else I've been able to come across along the way.
Let's drink up to 2011.  Tomorrow will always be better if we want it to be. Cheers!
Comment on this and Share it on Facebook!
comments
Powered by Facebook Comments