Meat-lovers like myself need big and juicy burgers.  Too bad our appetite is not always up for the big challenge.
Typically served using 1/3 pound patties, this should fill up anyone in need of a burger fix.
It was one of those nights when we had to fill up before going to an alocohol-laden class reunion.  Something filling to counter the shots we knew were likely to come up. 😛  And we happened to pass by BBB along Katipunan.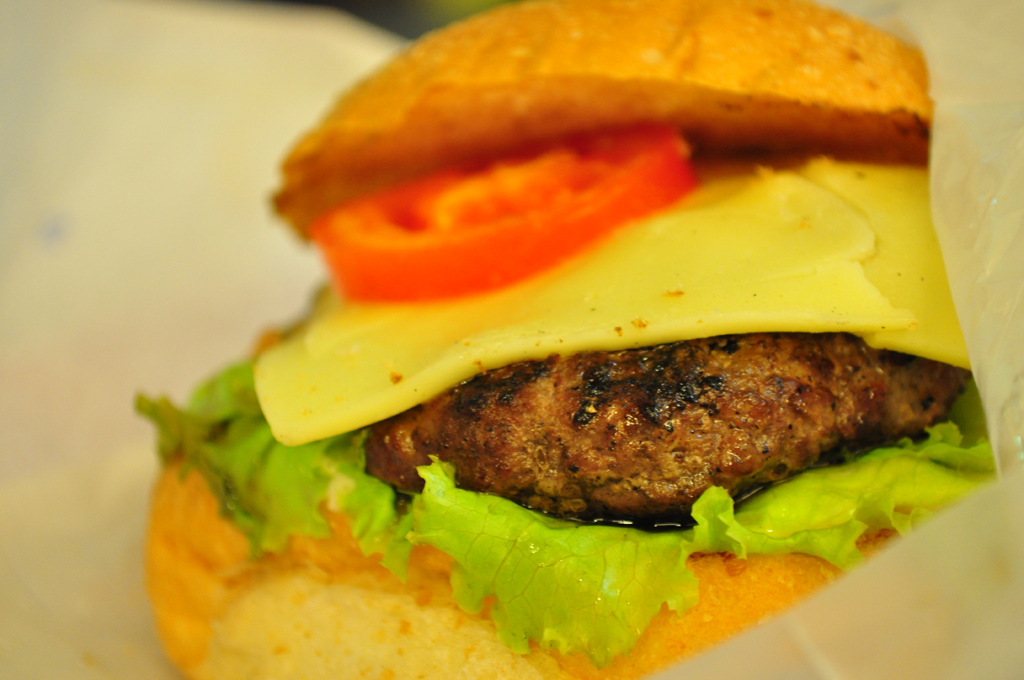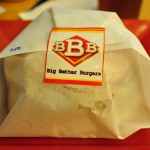 I had to settle with a quarter pounder version of their cheeseburger.  Their buns are obviously made for bigger patties because mine had a border of bread and lettuce surrounding it.  It reminded me of Brothers Burger because it comes to you wrapped, unlike that of Charlie's Grind and Grill.  I liked that the burger wasn't dry and the serving size I got was just right.
Ray chose to experiment a little.  Instead of ordering the burger in its typical comfort food sandwich form, he tried their Teriyaki Rice (1/3 lb. grilled burger, topped with shiitake mushrooms and teriyaki sauce on steaming rice).  Given he's a fan of teriyaki, he enjoyed the sweetness of the sauce and the mild flavor of the mushrooms.  While teriyaki sauce is always best with a meat that doesn't compete in terms of flavor (chicken or fish), this "innovation" of how it can be served with burger was okay.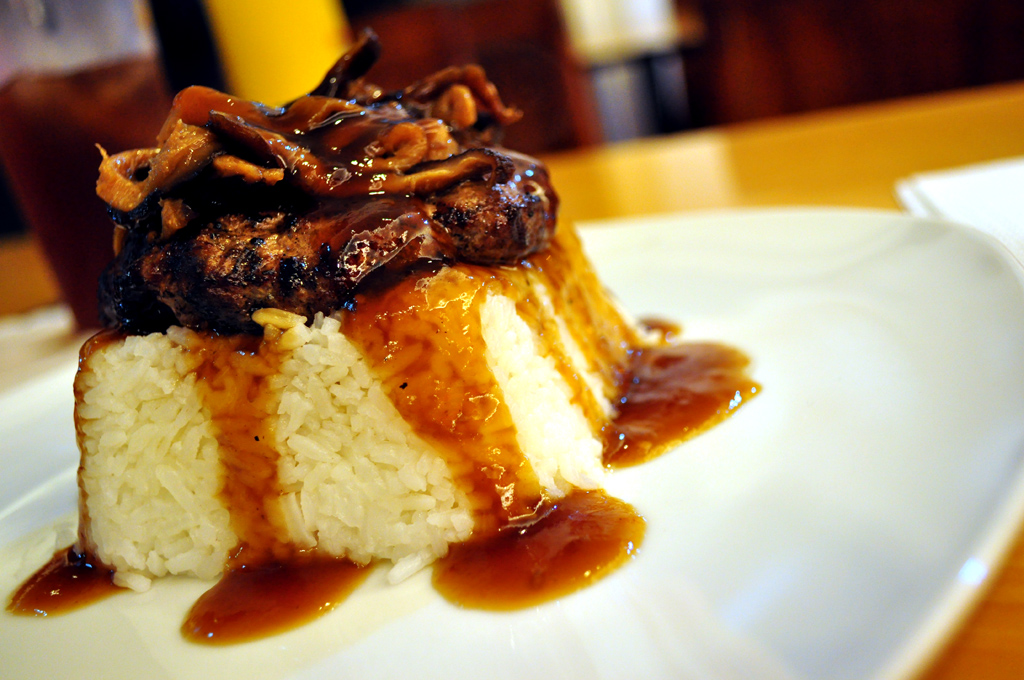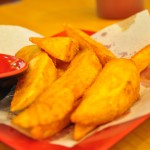 For the price of roughly Php150 per 1/3-lb burger, it gives you a decent burger.  Couple it with their potato wedges while you're at it.  And the best way to eat a burger is always with your hands (like fried chicken!).  It's okay to be a little messy.  That's part of the fun! 😀
I think I will make a more conscious effort of looking into my top burger picks starting now.  Any suggestions?
——
BBB can be found in the following areas:
SUCAT Pergola Mall BF, SM CUBAO, Commonwealth Royale Place, Don Antonio (Ever), KATIPUNAN (Ateneo), SM FAIRVIEW near Cinema7, ALABANG, Northgate, Filinvest, SM NORTH Annex, and TAFT Univ.Mall (LaSalle)
Love this post? Share it 😀 !
Comment on this and Share it on Facebook!
comments
Powered by Facebook Comments