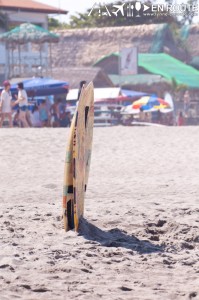 The sun's out and the temperature is rising.  The summer hotspots are starting to get the first flurry of bakasyonistas after the holiday festivities and the first long weekend of 2012.  It can easily be said that summer's very well on its way.
It's just one of the many reasons we have to go back.  Most of the time, Ray surfs the waves while I live the life of a beach bum and surf the net. 😀  We also enjoy capturing moments on camera.  Here are some highlights from the several trips we've had.

Kids and beaches
There is something about sun, sand, and water that kids just love!
Expectant surfers
Hope springs eternal that the waves will come.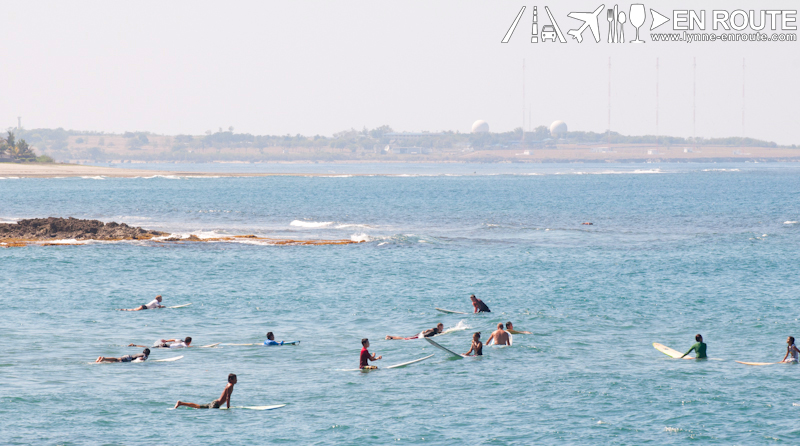 Catching waves
Awesome waves and long rides by the pros.  The 4th to 8th photos are actually of Poks Esquivel, already known in the global surf world for his surfing prowess as a one-legged wonder especially in the water.
Missing waves
If you have good rides, you also have wipeouts – some spectacular, others just painful for the ego, but hey, that's part of surfing! 😀
Good 'ol beach bumming
Why not??? It's the beach!  Stress is clearly not allowed.  The plan…is to not have a plan.  People watching is fun enough apart from soaking in the sun.  You see couples, different forms of shade – some structured, some makeshift,  and different kinds of surfers, – some pros and some beginners.
Surfer's fare
Some nourishment available to recharge or unwind.
Awe-inspiring sunsets
A sunset on the beach is very hard to beat.
Comment on this and Share it on Facebook!
comments
Powered by Facebook Comments