In this modern day and age, where everything can be demanded and completed from a click of a button or a swipe of a finger, it's ironic how such convenience and efficiency causes detachment from peace and tranquility. And we all believed the sales pitch that it was supposed to give it.
Maybe it was all wrong. Maybe what was really needed was to be detached from it, to actually be detached from everything, and everyone else.
In the Philippine islands, there are quite a good number of these luxury places, yet some of these actually might have other people that might bother you. There are a few, however, that when you go, you find that you (and your companions) are the only guests who are catered to.
Here is one of those luxury island escapes: Arena Island.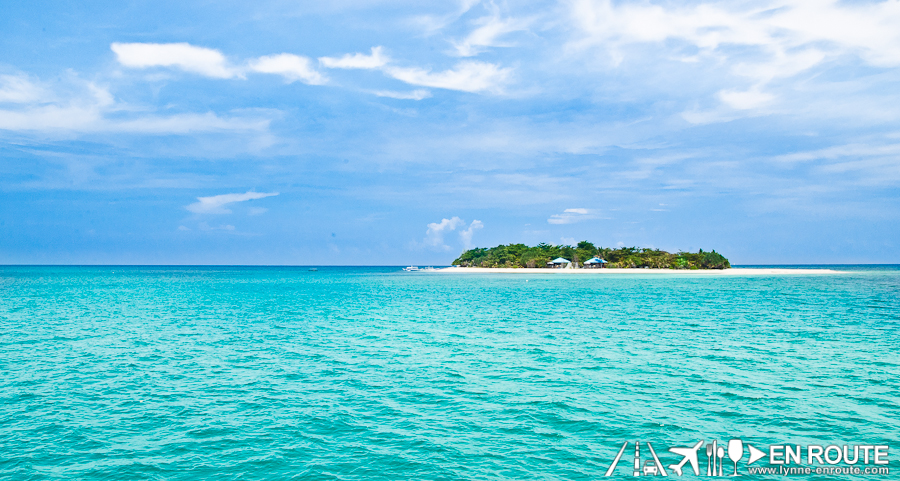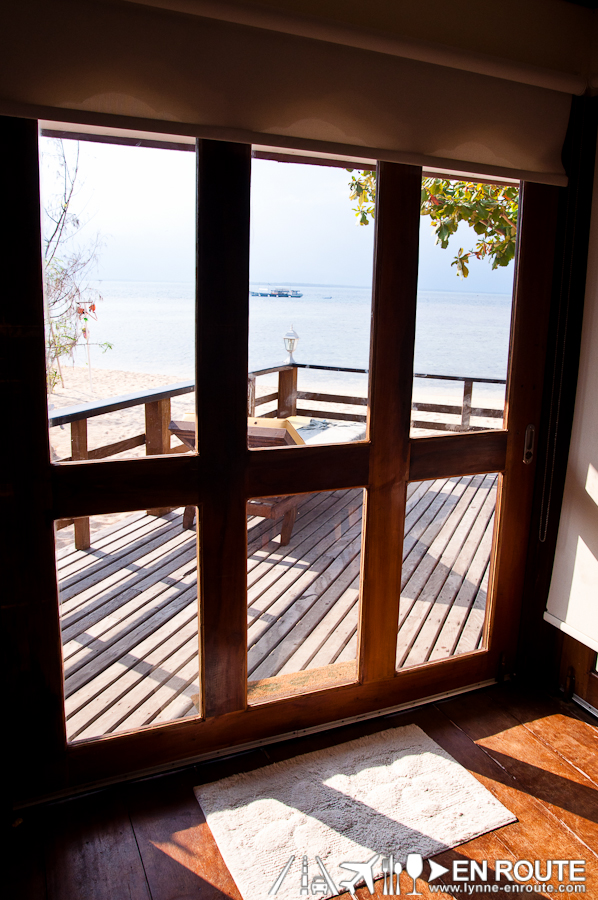 Arena Island supposedly was named due to the old Spanish surveyors who have named it Arena, after the word 'arena' to mean sand. The whole place is really just made of sand, from the shoreline until the innards full of various trees. Surrounded by azure waters set in a clear sky, Arena Island becomes one of those ultimate escapes.
The main appeal of Arena Island is that for now, you, and only you, are their guests. They ensure that you have the serenity that you crave for, in a luxurious yet rustic setting that seems to be dwindling from existence.
Also, Arena Island is a turtle sanctuary, where turtles come in any time of the year to lay their eggs. If you are lucky, you might even see one! The people running Arena Island recognize this and the endangered state these turtles are, so they also work on their best efforts to help preserve the species. More into that as you read along.
Arena Island is located south of Puerto Princesa City in Palawan, Philippines. In case you want to escape into this sanctuary, better book soon as the lines will become quite lengthy. This used to be a private island with the owners bringing in their selected guests, but they have decided to open it to the public last October 2011 to share the joy of being secluded from everything.
.
.
Plan Your Escape
After setting a visit to Arena Island, make arrangement to fly to Puerto Princesa. Give them your flight details and the Arena Island staff will personally meet you at the airport. It is recommended to take the earliest flight in and the last flight out to maximize your stay.
Once you get there, just enjoy the scenery as you travel onwards, appreciating the mix of simplicity of life and complexity of striving for modernity in the towns of Palawan. It will be a two hour drive the town of Narra.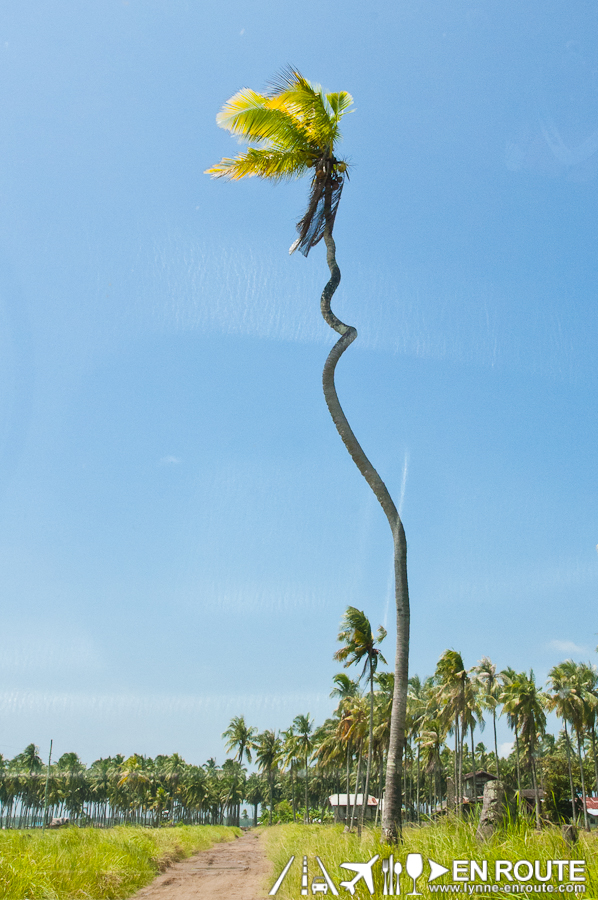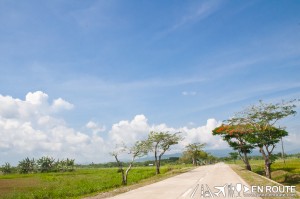 .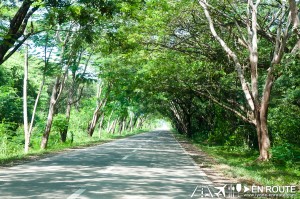 Depending on the season, you either set sail through the port, or through a beach where fishing vessels take refuge from the rough waters. This was how it was during this trip, but it provided a good glimpse of the difficult life of fishermen just to make a living.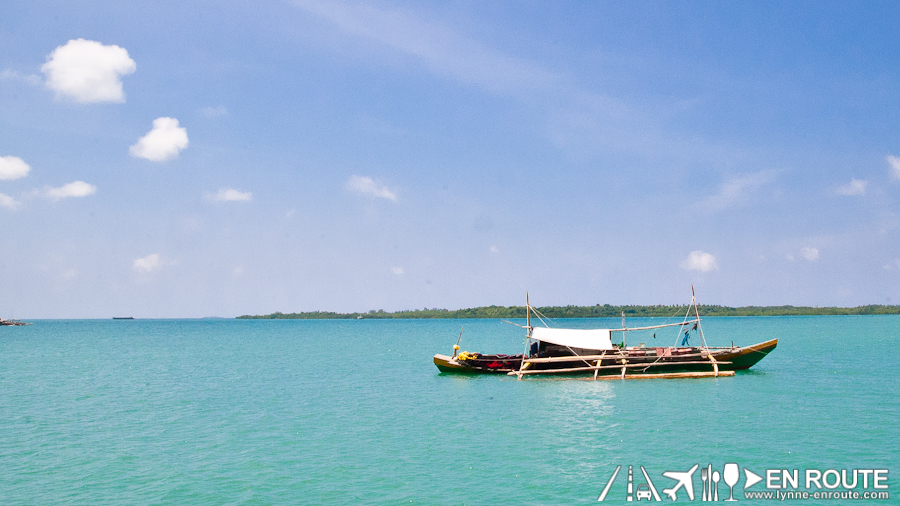 You will be coursed through Arena Island's private boat, carrying all the goods and supplies for your stay. Given that there is only one guest and that the island sees visitors on a case-to-case basis, it does not store supplies. This will actually all form part of the experience.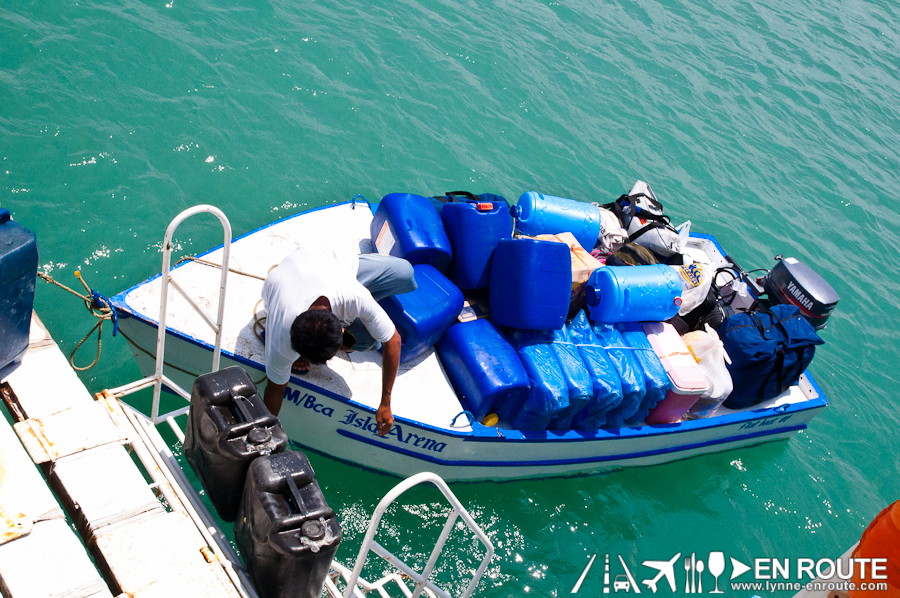 So off into the open sea past Rasa Island, a bird and marine sanctuary protected by the government. Past this, you will see Arena Island just peeping over the horizon, about 40 minutes away.
Just the sight alone of the island floating above crystal clear waters can be quite amazing.
Settle In and Feast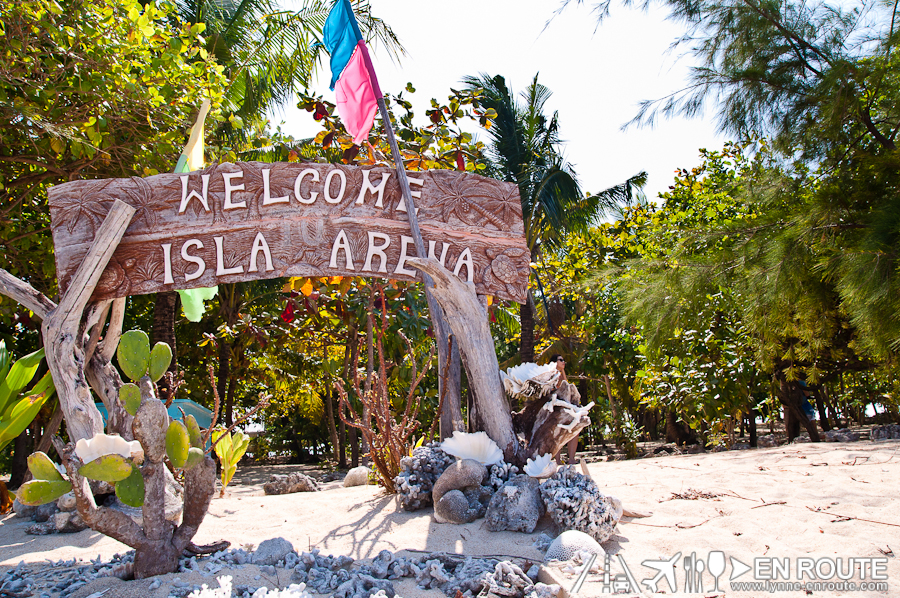 Dock and enjoy your welcome drinks, freshly made from the fruits that are present in the island. The 3 hour journey can be quite tiring for most travellers so the touch of sinking sand might be a relief. While there is not much of a welcome briefing integrated yet into the whole experience, you can pretty much explore the island already.
The staff will take care of your belongings so that you can enjoy a bountiful lunch upon your arrival. Food will be a very integral part of the experience. Do not fret. You will be fed. And fed well.
The appeal of the Arena Island experience goes into its cooking as well. It is not luxurious five star buffet. It is quaint home-cooked meals, with fresh seafood caught around the island and some meaty viands that the chef conjures up. From sweet pineapple braised beef, to the catch of the day, to shrimps cooked in coconut milk and vegetables, partnered with fruits that are give a sweet finish.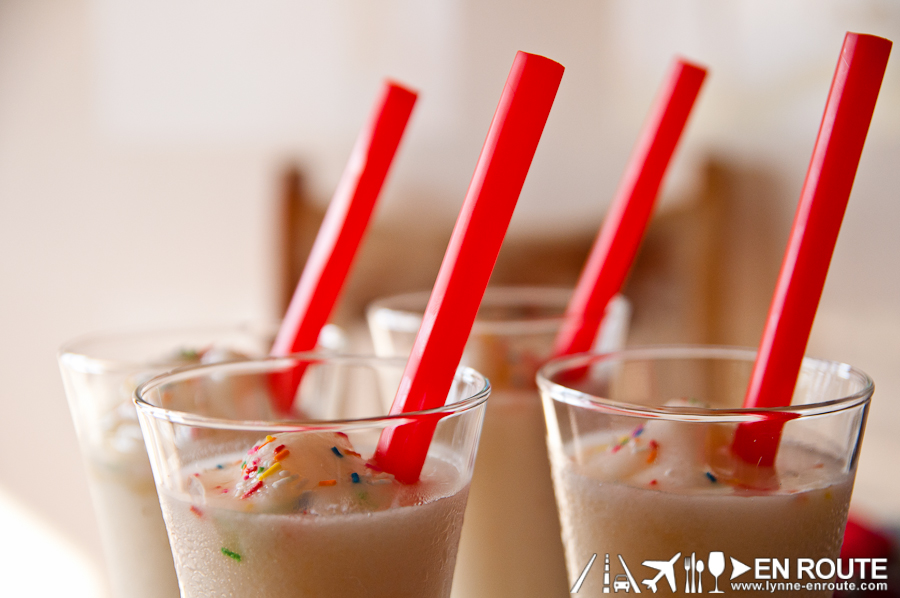 And they have mid-morning and mid-afternoon or merienda snacks as well! One thing notable were the fresh guyabano shakes that are simply nostaligic of those days when some food companies make guyabano juice in tetra packs.
All these dining experiences can be set up anywhere you want, from the veranda of your rooms to the beachfront, to within the canopy of trees. This is al fresco dining at its natural best.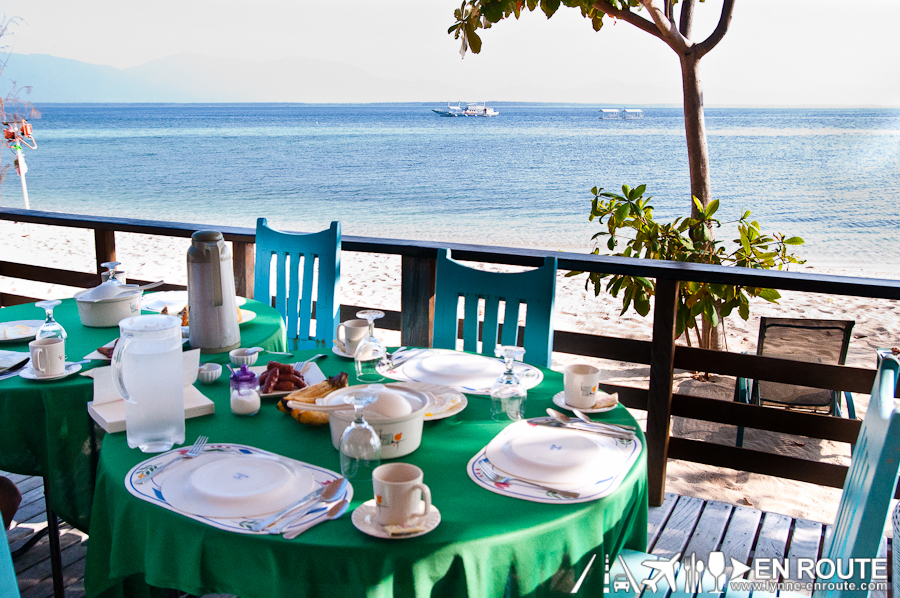 In the event you want to request a certain food, it can be done depending on what is supplied. Possibly, it can be requested upon your booking.
After a sumptuous lunch, head to the rooms: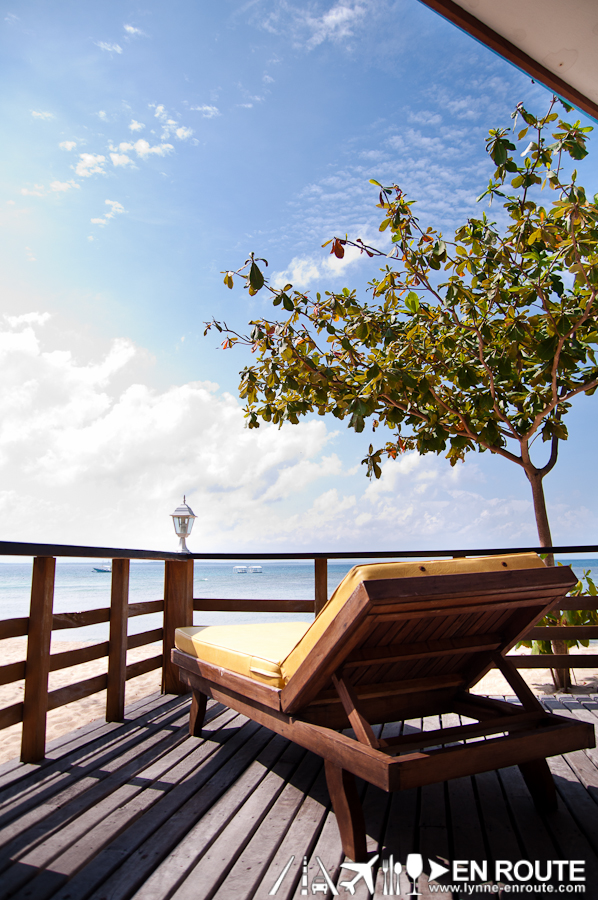 The rooms are quaint and rustic in appeal, giving the notion that you might rough it up a bit, but it is actually quite comfortable. It is air-conditioned so there is no problem about heat. There are a few things you will notice and be made to note.
There is no television
There is no internet access
There is a power interruption from 7am to 11am, and 2pm to 6pm.
There are deliberate reasons for the lack of TV and internet access as this is supposed to be part of your detachment from everything that might bother you from enjoying the natural wonders of the island.
The generator also is made to rest and replenish fuel to provide continuous power, and it also forces you to go back to the simplest of joys, like maybe reading a book in one of the hammocks or in the lounge chairs scattered in the veranda or throughout the island.
If the rooms feel very natural, wait till you get into the bathrooms:
It is open aired, with the leaves of the trees providing a natural canopy. It may seem uncomfortable at first, but it becomes quite invigorating after a while.
Now you can really do the call of nature surrounded by nature.
Explore your Sanctuary
Arena Island is only a little over 3 hectares. It's small enough that you can explore the outskirts of the island in a 15 minute leisure walk. And on those periods when the power is out, there are so many other things you can do.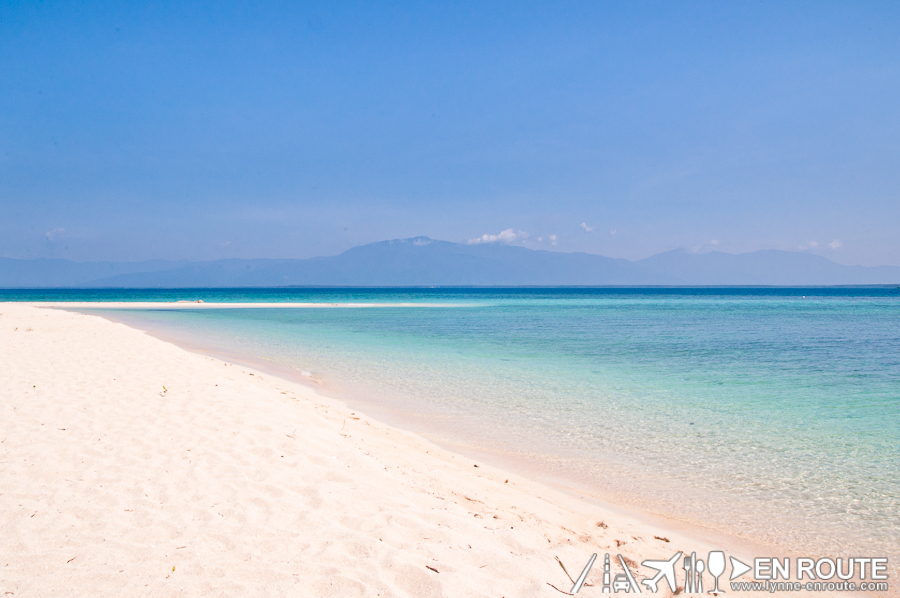 There are kayaks that you can paddle around the island, or head to a floating raft and snorkel with the fishes. All of this is within a few paddles away, and you don't need to worry about depth because the reef runs a good length from the beach.
Or, just simply take a dip into those crystal clear waters. Sometimes, happiness can be that simple.
If you are more of the person to stroll, just look around the island and feel the oneness with its natural flora and fauna habitants.
Speaking of habitants.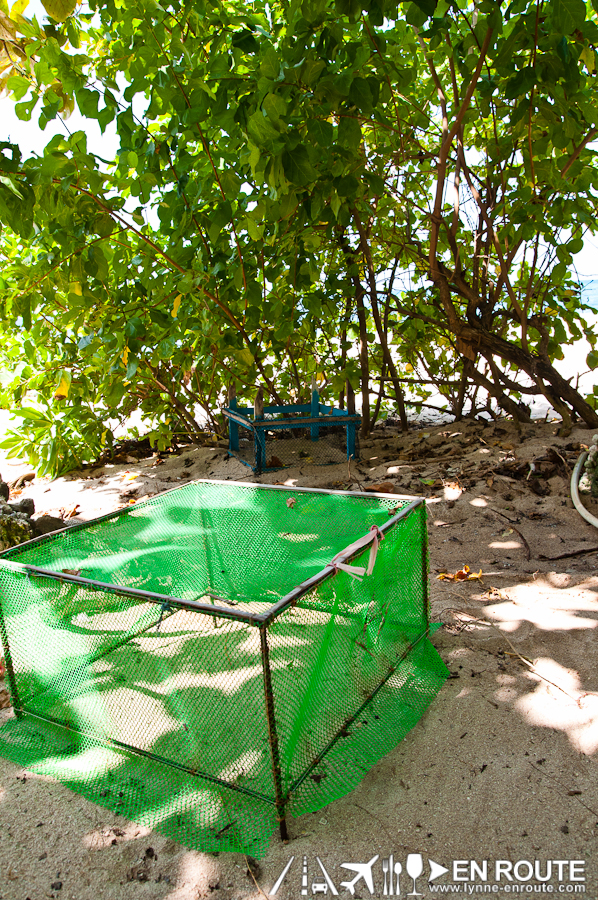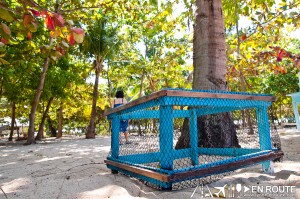 .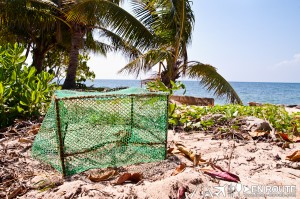 Scattered around the island are the small cages dug into the sand. These are actually cages that protect the turtle eggs that are laid around all year round. Over the past 25 years, the owners have seen that these vulnerable turtles lay nothing less than 100 eggs, but are sometimes dug up by birds and other creatures for food.
It doesn't stop there.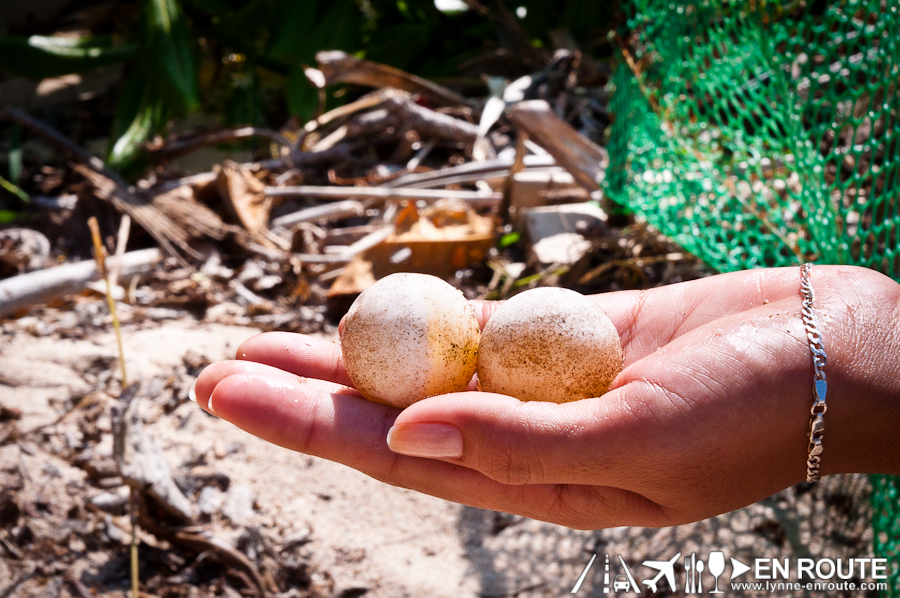 The eggs seem to always hatch with no problems whatsoever, even if these have been held by humans. As long as they are not cracked, the young turtles will grow and crawl out. However it is when they crawl out that the birds from the bird sanctuary flock in and start eating the poor things before they even reach the sea. And at the sea, large fishes get them as a sumptous snack.
Such is the circle of life, and if left to their natural course is fine. But with the turtles being endangered due to human greed, it can't be helped that as humans, there is something that can be done to help them as well.
So to give the turtles a fighting chance, Arena Island has decided to assist the turtles in increasing their chance of making it alive.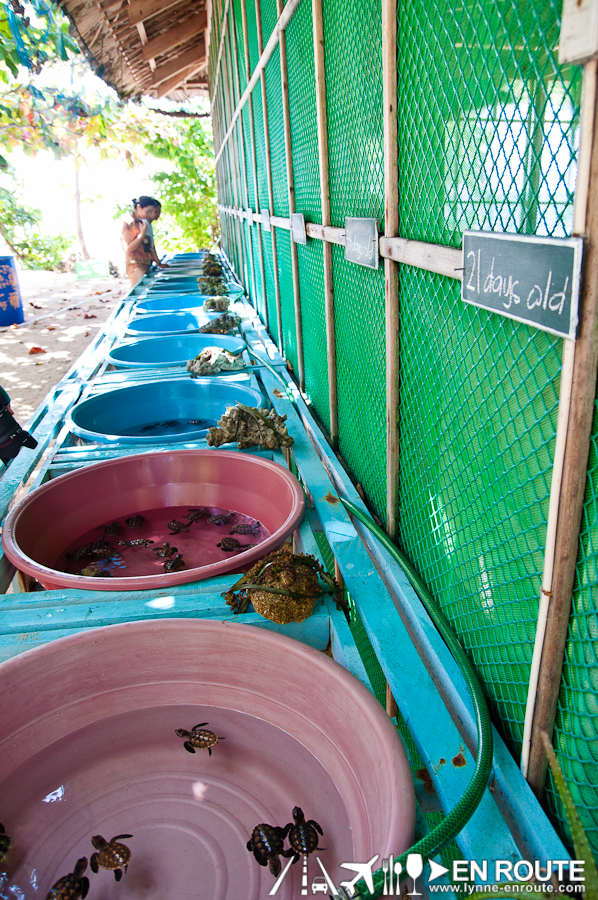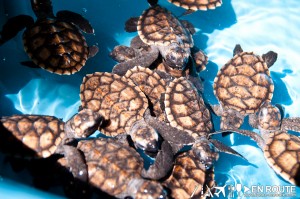 .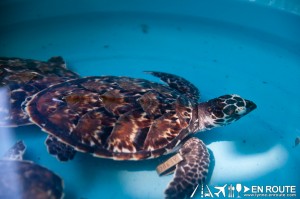 Arena Island has a simple feeding and caring system where from the hundreds of hatchlings, they get about 10% and care for them within a month to about a year, depending on conditions. By then the turtles would have tripled in size and agile enough to escape most predators of the sea. Probably a larger basin for the larger turtles would be best.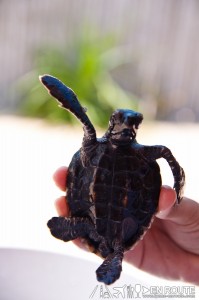 .
.
.
Arena Island also has an adoption program where the turtles are tagged with a serial number and as per their website, registered internationally. This way, you can have a turtle tagged, and ask them to release it at a certain time, or maybe go back and release it yourself.
The adoption program costs PHP 1,000.00 and goes into looking for food and improving the facilities for the turtle conservation. Conservation groups with greater knowledge and connections will greatly help Arena Island.
.
.
.
.
Many words molding into one.
You will see so many words and adjectives in this post describing Arena Island:
Peace, tranquility, detachment, luxury, escape, clarity, sanctuary, fun, simplicity, happiness, amazing, bounty, nostalgia, rustic, joy, nature, oneness, life.
Any one of these words in itself is enough to describe it, but taken together, define what Arena Island is to those who seek it:
Paradise.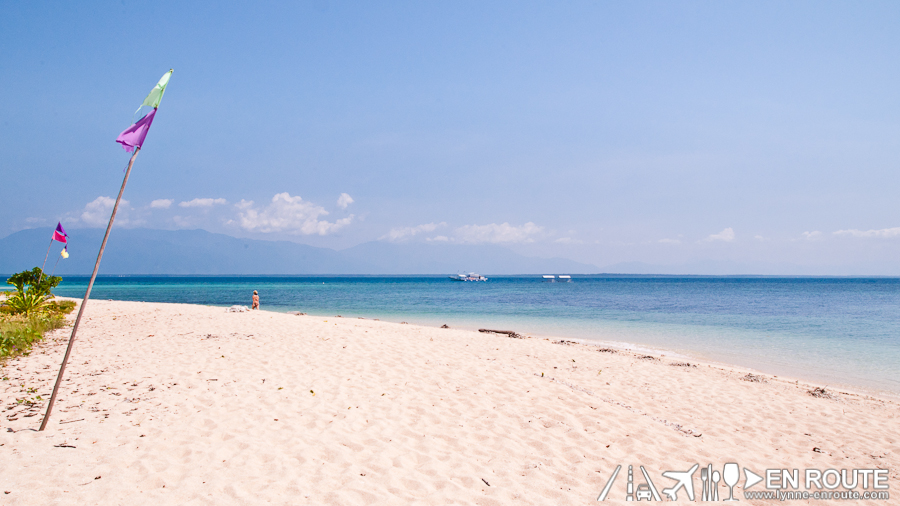 Here's to more… En Route to greater journeys.
Related Posts
To learn more about Arena Island, check out the website http://www.arenaisland.com/ or their Facebook page. The rates will vary depending on the season and other negotiated package deals.
Also note that there are plans to increase the casita rooms from 2 units to 4 units soon given the demand, however as of this writing, the management maintains this will be the maximum number of casitas that will be placed in the island.
Comment on this and Share it on Facebook!
comments
Powered by Facebook Comments