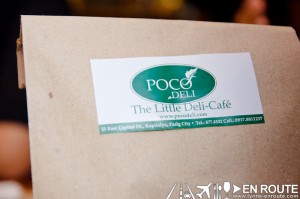 This post is long overdue (like about a year or two), but it just cannot be stressed enough even with all the raves and blogs already giving this place high regard: Poco Deli in Kapitolyo Pasig is all that a comfy neighborhood deli should be.
Delicatessen is a term meaning "delicacies" or "fine foods", with German origins. It normally sells food made from those who run the deli themselves, like ham and sausages.
Poco Deli is no different, as their specialty is home-made sausages. But there are other great treasures here, like their famous Bacon Slab with rice and eggs.
Reservation is highly recommended if you can do so. Come here early in order to get parking near the place. Otherwise, your street parking skills will be tested (as well as your sympathy for the kids that ask for a few alms in exchange of guarding your car).
Entering Poco Deli, it is actually a very small and quaint place. It can roughly sit 40 people, and everyone will be mostly on wooden stools placed on the corners of the deli. Surrounded by the wares of wine, beer, and non-perishable eats, it feels like that other charming nook Galileo Enoteca.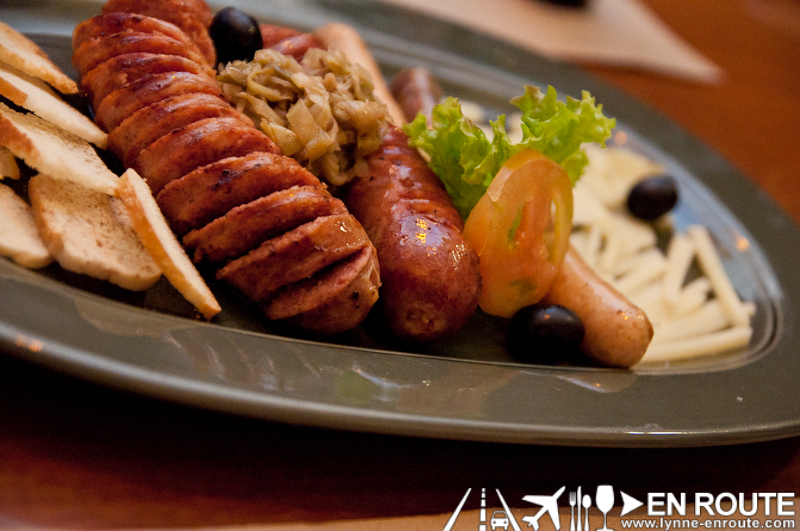 Poco Deli takes pride in their sausge. So beginning the night with a Sausage and Cheese Platter (Ranges from PHP 320.00 to PHP 480.00) is a good start. There is a distinction of having sausages freshly made and cooked, and Poco Deli is also generous with the meat. There is just enough fat for that feel-good taste, but it still allows the meat used to distinctly shine and be appreciated.
This is one sausage fest guys won't mind being a part of. Enjoy this with some of the available craft beers for sale.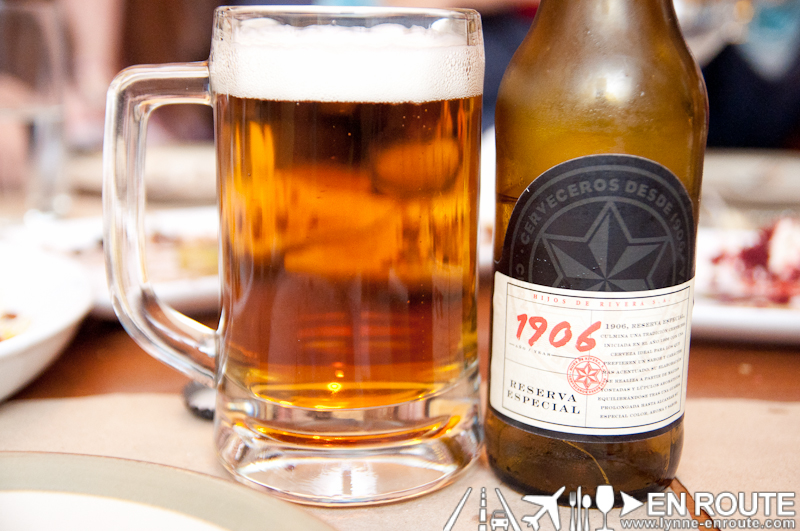 Progressing into the meal, order some pizzas which are good for sharing with your companions. Their pizzas are very thin, though, so it tends to sag and drop its toppings.
Their Quattro Formaggi Pizza (PHP 330.00) was par for the course, but their Jamon de Oro (PHP 380.00) is a winner. The cured meat on top of bubbling hot cheese is deli comfort with every slice.
And speaking of comfort, their pastas are cooked al dente, with ensembles of flavors to suit you. Light pastas like the Pomodoro (PHP 320.00) and Aglio Oglio (PHP 280.00) won't make you feel guility.
But if there is one pasta order you should not feel guilty about, it is the Creamy White Sauce Pasta with shrimps, squid, bacon bits, and truffle oil.
One look, and that pile of seafood sprinkled with bacon goodness is enough to make problems go away, maybe at least until your next visit.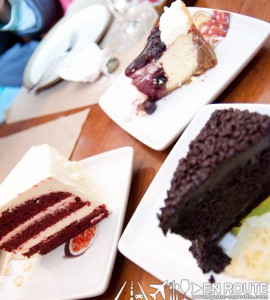 Sweet endings? Poco Deli has home-made cakes, too. Tried during this visit were the Chocolate Blackout Cake, Red velvet, and Blueberry Cheesecake. Among the three, the Chocolate Blackout was the crowd pleaser.
There's more to try in this little deli shop with a big following. Countless people have come and gone to Poco Deli, and it still delivers the charm of a family run deli shop, with all the tender loving care coming out in a burst of deliciousness in every morsel.
Related Posts:
.
.

Poco Deli is located at 21 East Capitol Drive, Kapitolyo, 1603, Pasig city, Philippines.
Tel Nos. +632-477-4332, +63922-892-9211, +63922-892-9233
Comment on this and Share it on Facebook!
comments
Powered by Facebook Comments