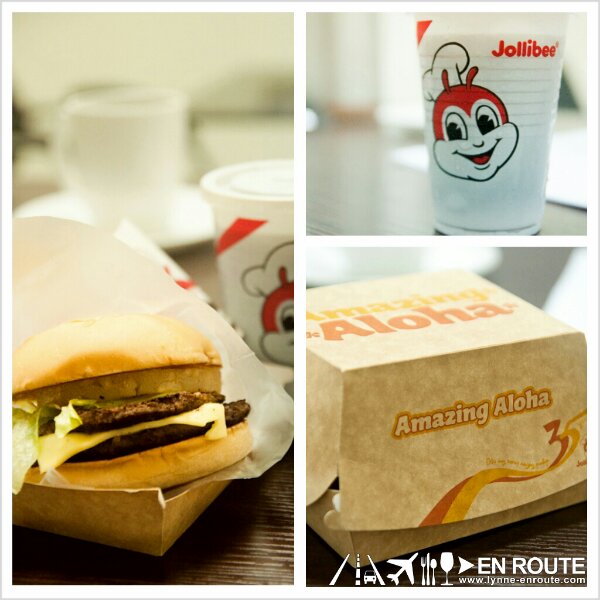 Wow. It's been a long time since a fastfood item was ever discussed here. But guess what's back coincidentally after Anthony Bourdain got a piece of some Filipino Fastfood culture in his newest show Anthony Bourdain: Parts Unknown?
Jollibee's Amazing Aloha Burger used to be part of the menu of the Jollibee in the Philippines, but was discontinued after some time. Strangely, this particular burger was the choice of fastfood goers with more distinguished taste buds. Something about a slice of pineapple just making the balance of flavors a lot better.
Well, here it is back again, but for a limited time only. And yes, that slice of pineapple helps remove the somewhat distinctive aftertaste that comes with Jollibee's "Langhap Sarap" hamburgers.
Oh, and it doesn't show here, but there are slices of bacon inside, too! If the pineapple won't get to you, chances are, the bacon will. But I sure wish there was more bacon (don't we all?)
Gotta give it to Jollibee. Some of the stuff they make can sure get the whole country crazy for it (like that Jollibee Hashbrown Burger)
And as if it is like how Mr. Bourdain may describe our (in)famous halo-halo, some people may say: "It makes no goddamn sense at all…. I love it."
Comment on this and Share it on Facebook!
comments
Powered by Facebook Comments