People shall rejoice! Finally, one of the best burger joints in Manila has resurrected, albeit with a new name.
Burger Company in Scout Reyes in Quezon City actually started out as Boulevard Diner in Xavierville Avenue. Back then, this was the standard that everyone should have followed when it comes to making some of the best damn burgers in Manila. Delicious, well seared and bursting with wonderful flavors that complement a toasty bun.
Oh and they were hella juicy. Here's a picture from 2011: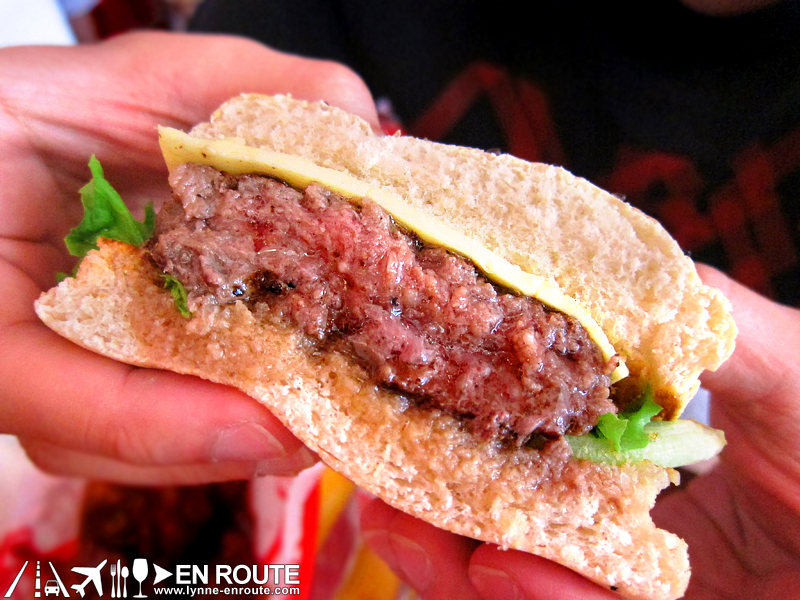 Then, strangely, Boulevard Diner disappeared. People were crestfallen. That foodie secret shack of burgers suddenly vanished without a trace, and a lot of people were left pining for its return. That included us.
Well, somehow, the creator heard everyone's wails and have revived the joint into the newly christened Burger Company, And the amount of grateful post-it notes pasted across a corner of the store just give away how long people have waited.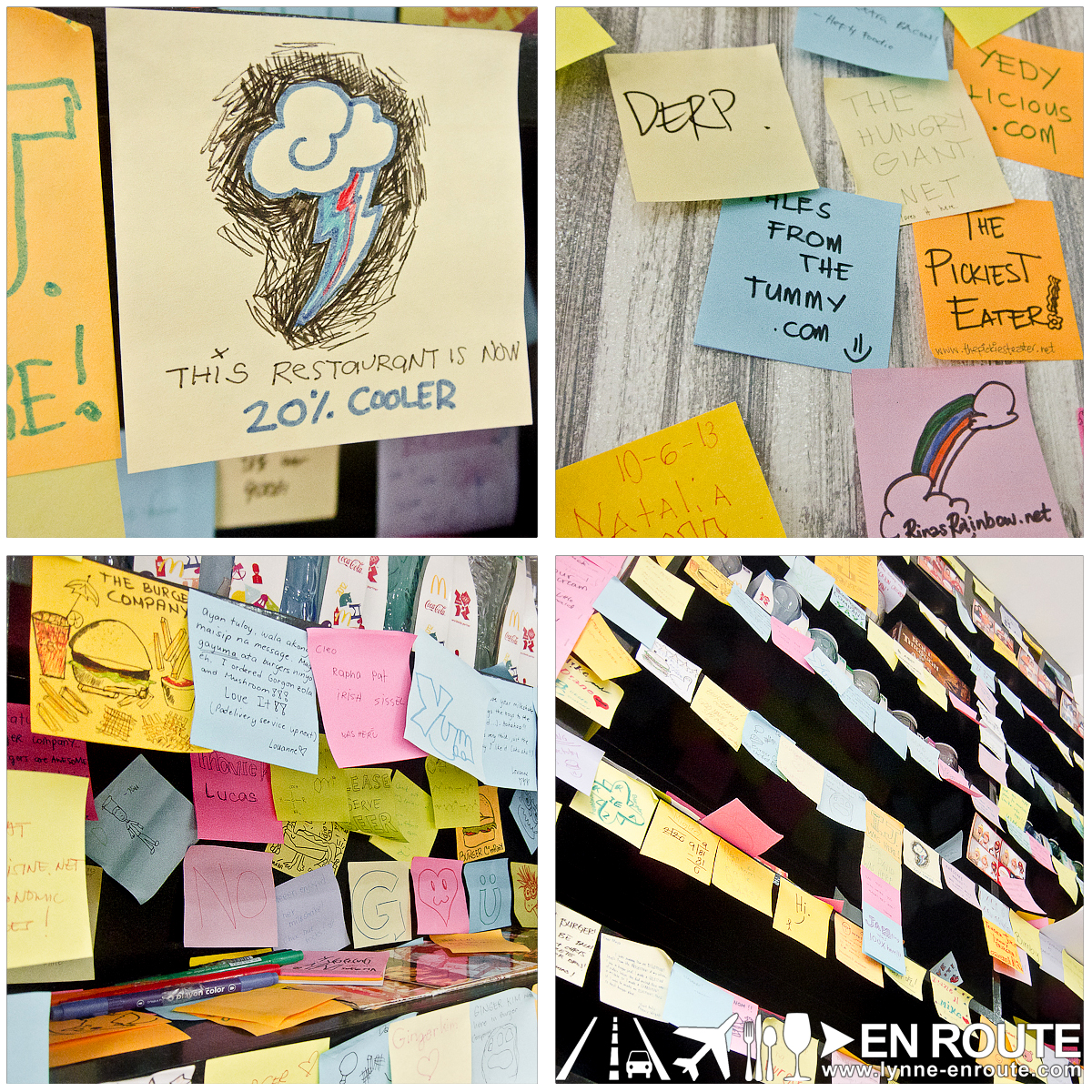 Oh look! Post-its of some of the respected food bloggers in Manila! Of course they would know where to get good burgers.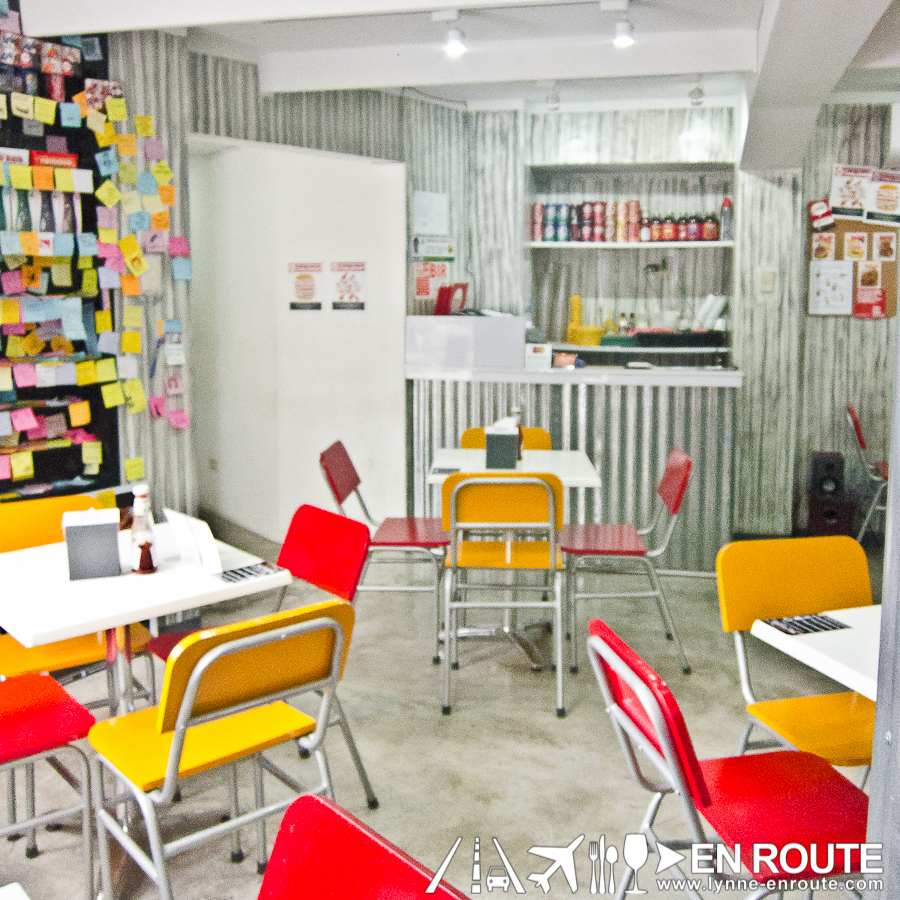 It still has the same youthful and colorful vibe as the old one, this time taking inspiration from an industrial, spartan feel.
But it is not about the interiors, is it? It is about the burgers.
And then some.
Before getting to the burgers, here are a few sides that people should take notice, as well:
Wings – Boulevard Diner back then were also known for their chicken wings, with flavors ranging from sweet, tangy, smokey, chocolatey, (Yes. There were chocolate-chili coated chicken wings back then), to apocalyptic chili heat. They have retained that here and are willing to help you pick the best one to suit your taste buds (Prices start at  PHP 135.00 for 6 pieces until PHP 260.00 for 14 pieces)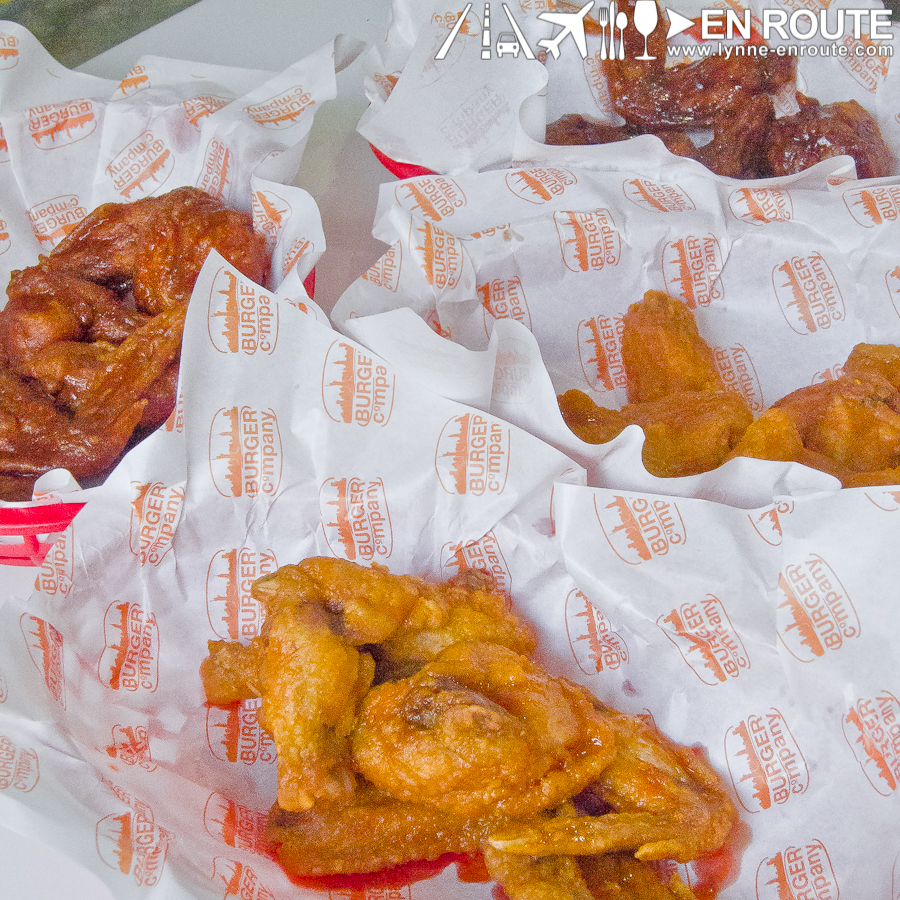 Nachos (Starts at PHP 195.00) and fries are staple sides, but one thing worth looking into are the Buffalo Trax (Starts at PHP 65.00) which takes your crisscut fries experience into levels of heat that will make you want to grab a creamy milkshake, which, of course is part of their menu (PHP 125.00). They have been known for having some of the thickest milkshakes in town, and nothing was lost in this revival.
Back for more hot punishment? Get some Bacon Jalapano Fritters (Starts at PHP 215.00). Jalapeno peppers, stuffed with cheese, coated in batter, deep fried, wrapped in bacon, then fried again. You have got to be joking if you will pass-up on getting this.
But leave room for the burgers. These are the stars of the show, after all:
You can create your own burger and sides, but you may want to see what the burger boss of Burger Company has in store:
Hawaii Five-O (PHP 215.00): Angus patty, Lettuce, Tomatoes, Grilled Pineapple, Cheese, Chipotle, Aioli, Red Onions. The pineapple will be the key ingredient here as it balances all the other strong flavors. This is like Jollibee's Amazing Aloha Burger done…. Like A Boss.
The Striker (PHP 239.00 single patty, PHP 355.00 for double patty): Angus patty, Lettuce, Tomatoes, cheese, double bacon, crisscut fries, mushrooms, cheese sauce. Name sounds manly. Tastes like it had the man in mind, too. There's a challenge in Burger company that if you chow this down in five minutes or less, the burger is free
The Volcano (PHP 215.00) Angus Patty, Lettuce, Tomato, Cheese, Bacon, Chipotle Aioli, and a balancing act of Battered Onion Rings. It is a beauty to see, and very photogenic. This is what the business of good burgers means. Oh yes, it tastes phenomenal, too.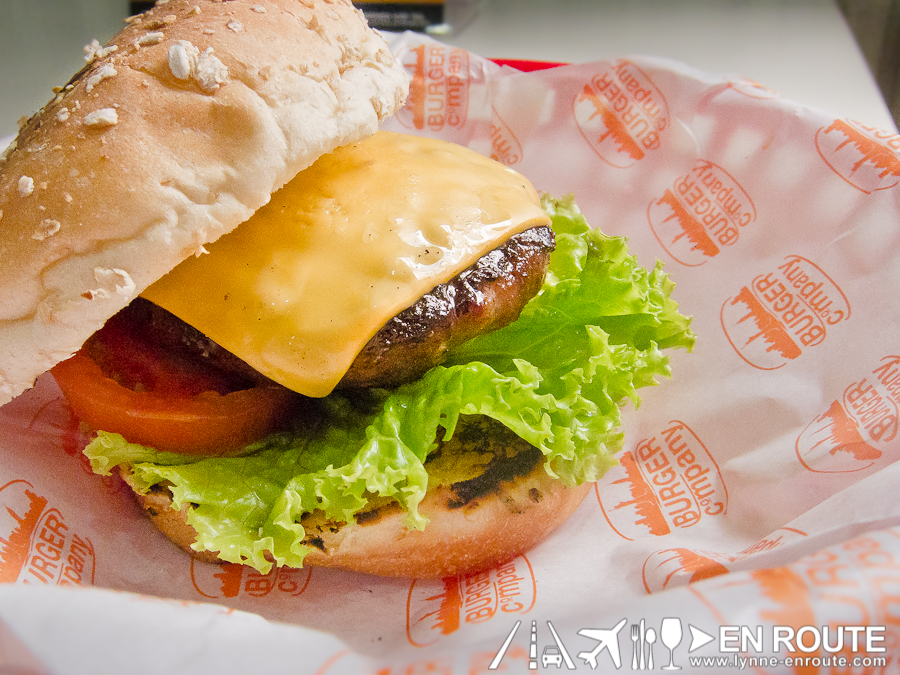 These are the more extreme ones that take burger flavors to a new level (there are Chicken Burgers on the menu now, too!), but sometimes, it is the basics that matter (after all, that is what got everyone hooked back then at Boulevard Diner), which is why the timeless Gorgonzola and Mushrooms (PHP 199.00) and that good ol' Cheeseburger (PHP 159.00) is still the true test of the burger's goodness.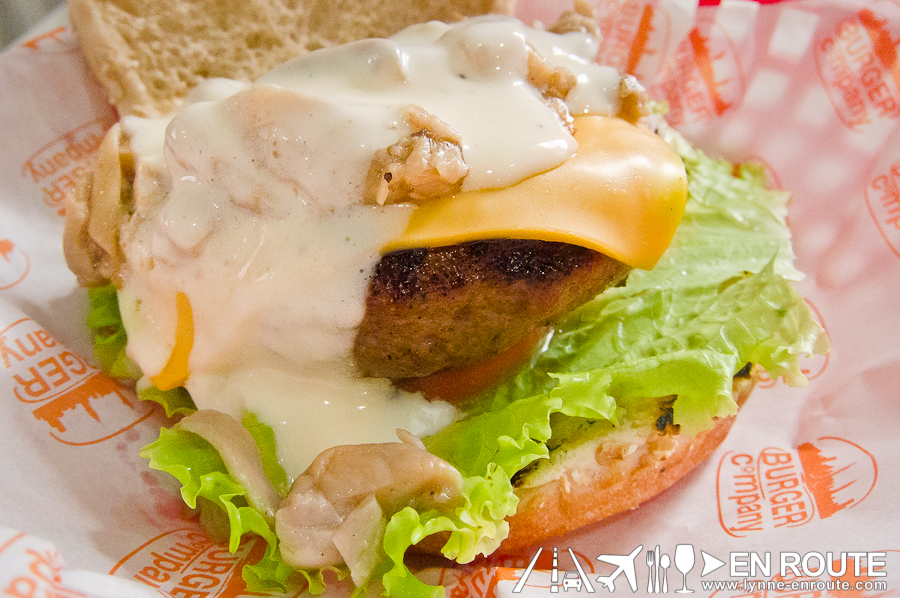 The magic is not lost, and it has even gotten better now that the burgers are char grilled instead of pan fried. That smoky flavor adds that element of tastiness you can never get from a pan fried burger patty. During this visit, that Gorgonzola burger was wolfed down even before people were halfway through their own burgers.
And so it is that Burger Company is in business as one of the best burger joints in Manila, with the focus on making the most out of that angus patty and elevating the flavors with sides, toppings, and milkshakes that will make you demand that each and every burger joint in town have the same level of burger experience.
Here's to coming back!
Burger Company is located at 72B Scout Reyes corner Mother Ignacia Avenue, Quezon City, Philippines
Tel. Nos. +632-949-2269
Comment on this and Share it on Facebook!
comments
Powered by Facebook Comments