Mad for Garlic W Global Center is already closed.

You have to love a booming economy. Not only does it give a higher spending propensity to a majority of the hard working class, it also consequentially uplifts their quality of life and discernment for things they consume, as the market opens up to embrace more sophisticated lifestyle choices, which provides a more rewarding experience.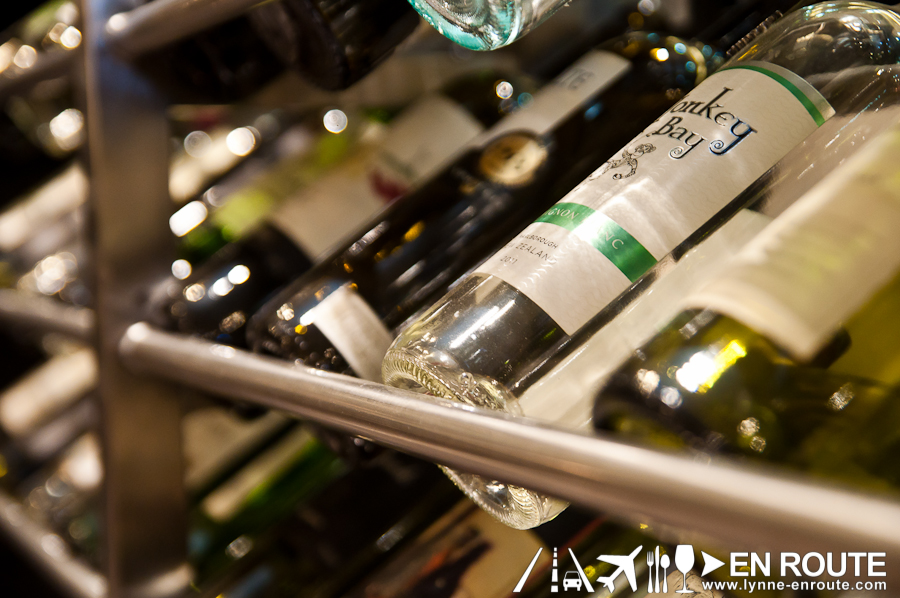 So your usual beer and gin drinking population now becomes curious to try creations that normally would not be chosen due to its more intimidating appeal. Mad for Garlic sees this, and this is why it has launched their own version of happy hour titled "Cellar Nights" (look for #CellarNights in Twitter and Instagram social media for some stuff that happens then).
Two things are great about Mad for Garlic's Cellar Nights. One is that it starts as early as 2pm (yuppies now get their drink on as early as that) and goes on until the night ends (WOW!), and the other one is that these are original cocktail creations specifically for Mad For Garlic Philippines, great for people that are too sensitive to the acrid, pungent aroma that is inherent in garlic.
What's the great thing about these drinks? They are conceptualized exclusively by Mad For Garlic Philippines. A testament that the anonymous guy shaking ice and serving cocktails by the bar needs to be known and recognized as true craftsmen of their art of mixology.
Here are their drinks and a little description of what you can expect from it: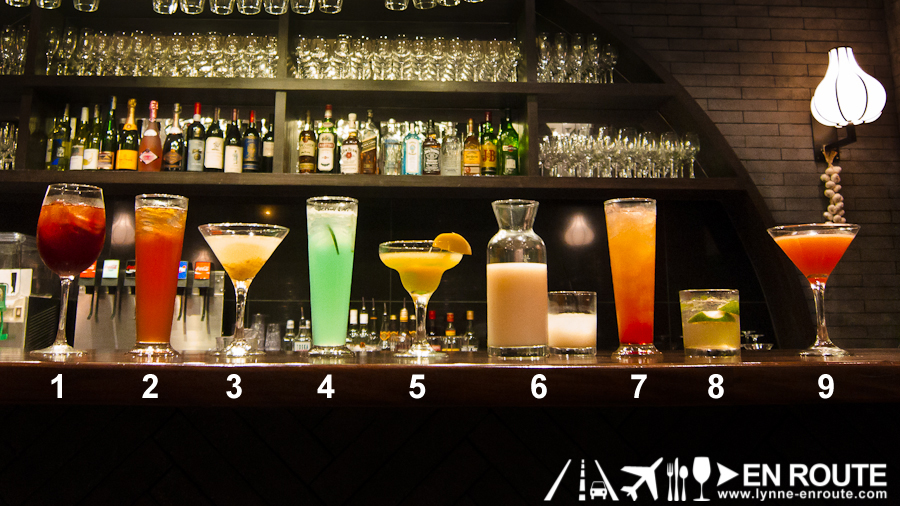 From left to right:
1. Vampire Wine: This is Mad For Garlic's take on the sangria. Still red-wine based, but less the brandy component and now replaced with triple sec, fizzed with a dash of lime soda, and topped with orange slices. One of the best sellers on their list.
2. Red Skyfall: A red rum and cranberry juice combination with a balance of lemon and orange for a citrus twist on the palate. It is this citrus flavor that nullifies any strong garlic scent.
3. Yujaholic: Now this one is citrusy all the way. Yujaholic's name is derived from the unique Yuja citrus fruit from Korea that is the most prominent flavor of this drink. Liquor base? Bacardi white.
4. Pacific Blue: This turquoise colored drink screams beach drink in all angles. Don't drink too much and too fast of it, though. That rum-vodka combo is well hidden that it can hit you before you even know it.
5. Soju Mango: Never knew Philippine mangoes and Korean soju would go oh so well. Mango apparently makes a great mixer as it removes the sting of most liquors.
6. YakuSoju: THE BEST DRINK IN THE COCKTAIL MENU. The person who thought of mixing everyone's favorite Yakult with Soju is a genius. What's great about it? The size is for sharing. Hands down the crowd winner.
7. Hades' favorite: This looks very much like a tequila sunrise, Mad for Garlic style.
8. Jim's 7th Heaven: The drink for the bourbon whiskey lovers. It is a refreshing cocktail made for the summer season, but can be enjoyed any time of the year.
9. Kore Sunset: This cocktail will probably be the one that will take getting used to. As its main component is Campari, the bitterness is not something inherent to the preferences of the Filipino palate. Maybe best taken as a shot?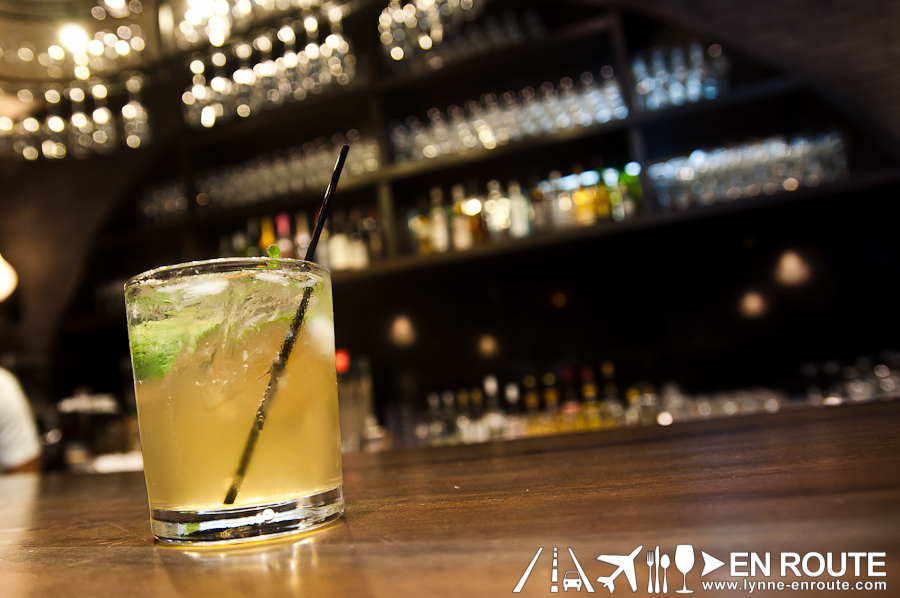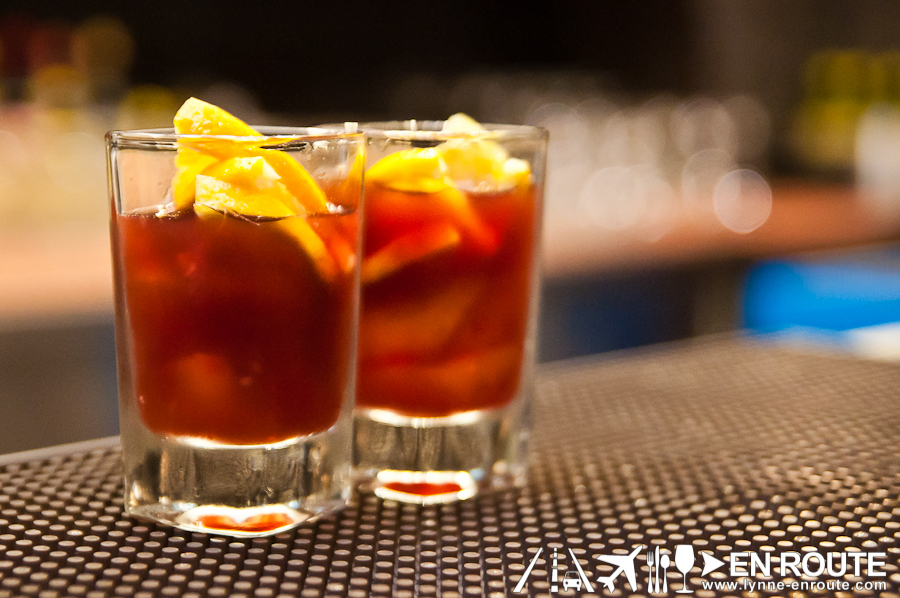 Speaking of shots, a friend suggested the brilliant idea of offering a cocktail sampler set of this in various shots. That way, you get a feel of which cocktail will go best as you chow down on the delicious items from Mad For Garlic. Look for this in their menu soon!
There's more to Mad For Garlic than the wildly popular Garlic Snowy Pizza (Mandatory with every visit) and other entrees tailor fit for the vampire-killer in you. While wine and beer may be your preferred poison for the night, look into their cocktails to complement your dinner, and toast to the good times.
Visit their current flagship store:
W Global Center, 30th Street corner 9th Avenue, Bonifacio Global City, Philippines
Tel. Nos. +632-808-9517
Comment on this and Share it on Facebook!
comments
Powered by Facebook Comments