It takes skill to know flavors and textures one by one, and be able to put them all together into a dish that is both pretty and gastronomic. That's why chefs and restaurants get their Michelin stars or just become famous.  Given the thought that has gone through every delightful dish, it only makes sense that you pair it with a drink that's just as well-thought of.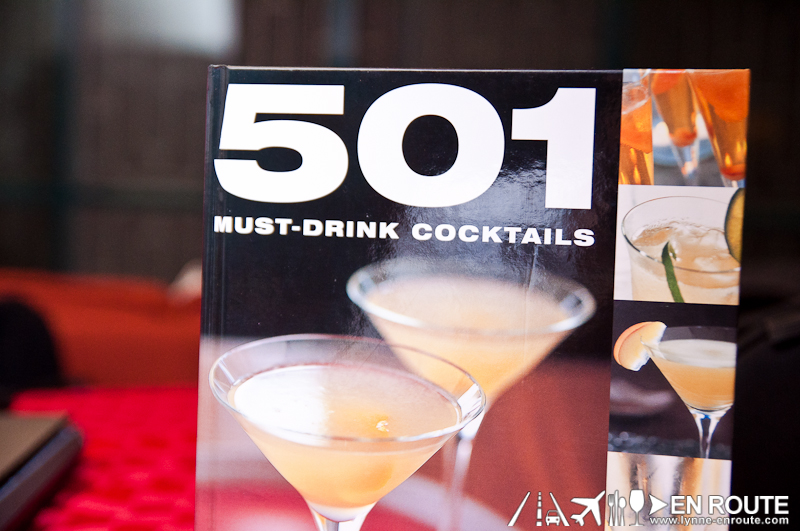 Who makes the drinks?  Who designs them?  Who decided to make an iced version of tea, put in a splash of lemon, and garnish it with a lemon wheel?  We dare say, he is an unsung hero in this day and age of culinary exploration.  Some call him a bartender, others a mixologist.  Either way he, and the rest of his kin, are geniuses.
In other countries, like in Singapore, celebrity bartenders are recognized just the same as their pan-wielding contemporaries – at least in your underground bar scene. Just like Michael Callahan, who concocted 28 Hong Kong's Hard to Port – a drink with porter beer reduction, rye whisky, and egg whites. Fantastic.  Not to say we don't have the talent here in Manila.  As a matter of fact, we do.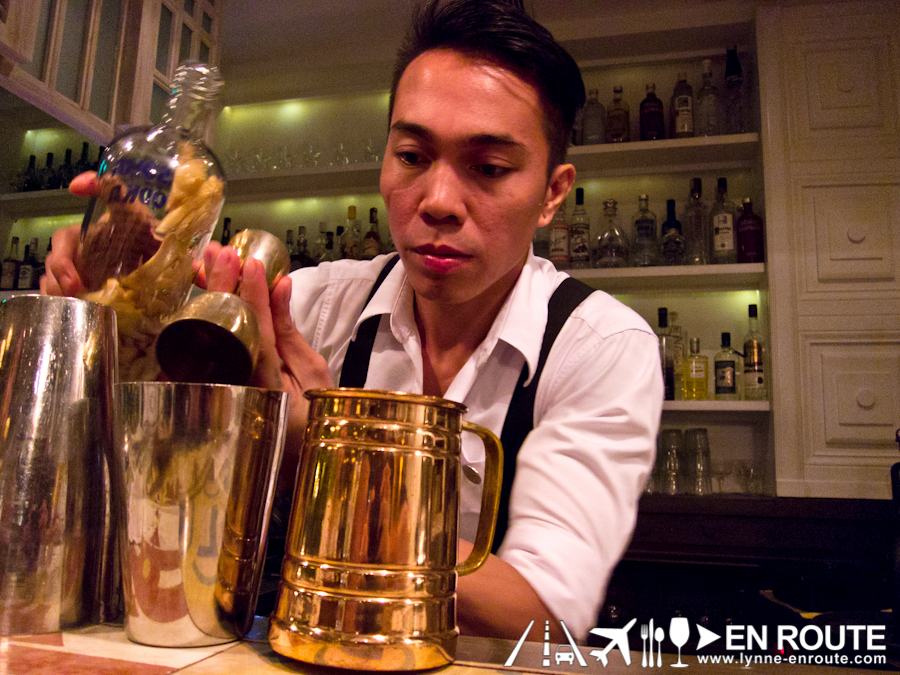 Take the example of Edison "Dodie" Bolante.  He used to be the head bartender for Rocket Room.  Look for his creation, the Rocket Fuel, a white pepper-infused tequila drink.  He was also part of Amber Ultralounge before and can now be seen at Las Flores in One McKinley in Fort Bonifacio.  While not his original creation, he can mix a mean Moscow Mule, a ginger-flavored cocktail (to be credited to Giancarlo Mancino, a Hong Kong-based mixologist).
Other stars on our list are the bartenders at the Blind Pig and Exit Bar.  While they cater to different markets (with matching different price points), the knowledge of flavors and techniques are the same.  Ian of the Exit Bar can whip up a Vesper upon request.  No doubt Tog and Joey of Blind Pig can do the same, especially since they have a more extensive arsenal of alcohol.  I've tasted the best Strawberry Caipiroska here.
As a matter of fact, bar owners come over to the Blind Pig and challenge these guys every so often, only to always be mesmerized that they can whip out interesting cocktail recipes. These guys are invited to bars and given drinks, in the hopes that they can also be impressed.
Dillinger 1903 Steak & Brew's head bartender, Allanking Roxas, is a Diageo World Class 2013 Champion.  His DIllinger's Sour was both pretty and won over the whisky lovers easily.  What one me over was his winning Ketel One Vodka Mangave, a beautiful mango drink with some lime juice and agave syrup.  Its prettiness is forever etched in my mind.
And in 2014, Diageo's Annual World Class Bartender of the Year crowned a new champion: Joma Rivera of The Curator. His winning drink "Win or Go Home" brought him to London for the World Class Bartender Global finals, where he competed with the other bartenders of the year. Needless to say, the expeerience changed his life, as well as the Philippine bartending scene. The world stood to pay attention to Manila.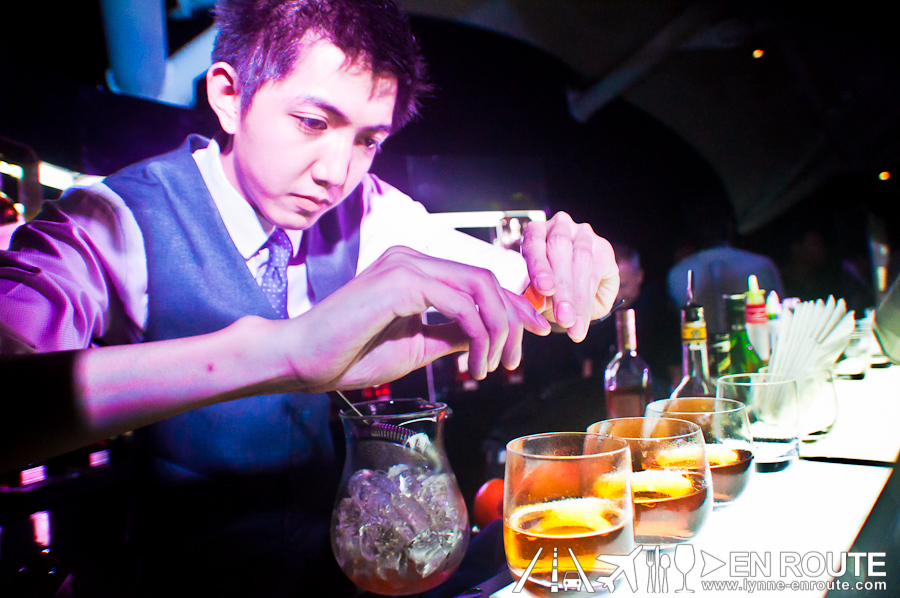 We remember the drinks, but we do get curious about who the brains are behind some of our favorite cocktails.  They definitely deserve celebrity status in our books.  Without them, how would we ever discover the flavor profiles of the wonderful world of alcohol and spirits?  They continue to inspire us to improve our own attempts at mixing.  We raise our glasses to them and say, "Our compliments to the bartender."
Other watering holes to try:
Long Bar at Raffles Makati
Barcino: Pair some bacon-wrapped shrimp with your drink of choice
Beso: Their sangrias are easy to drink but can still inebriate you after a few glasses.
Mad for Garlic: No, no garlic in the drinks.  But you'll want them anyway.  Highly recommended are the Yakusoju Cocktail and Jim's 7th Heaven.
Comment on this and Share it on Facebook!
comments
Powered by Facebook Comments