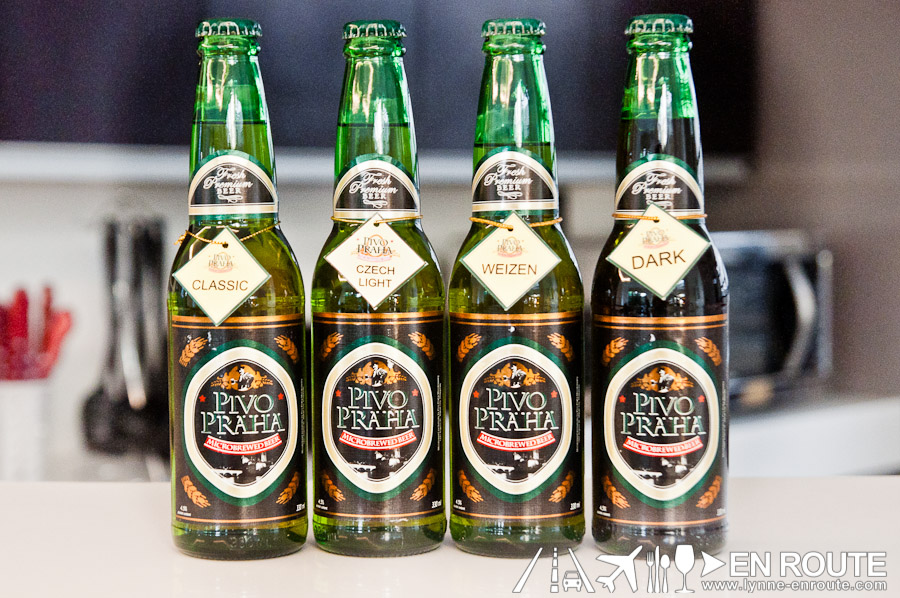 Check out these exquisitely packaged Czech Style beers.
You will actually be surprised, also, that this is locally brewed in the Philippines, and they are great tasting brews!
Pivo Praha was a concept between the owner of Bravo Best Foods and a consultant from the Czech republic to make craft brews that are suitable to the Filipino palate. Czech style seems to use 100% pure malt and uses a variety of hops (research shows that they are known as they are named Saaz group/variety of hops) that give it a smooth, somewhat buttery flavor.
It is great that they are becoming part of an industry in the Philippines where there is a budding market that is starting to appreciate small batch craft beers from microbreweries. The touch when making these liquid joy just seems a bit more personal.
Speaking of personal, the packaging and labels are not too shabby, either. The kinds of beers are marked with little medallions labeled "Classic, Czech Light, Weizen, and Dark". The drawback can be if those labels fall off or some punk decides to start switching them up. Maybe it's something worth looking into the next time.
But enough about the labels. Let's go taste the beers: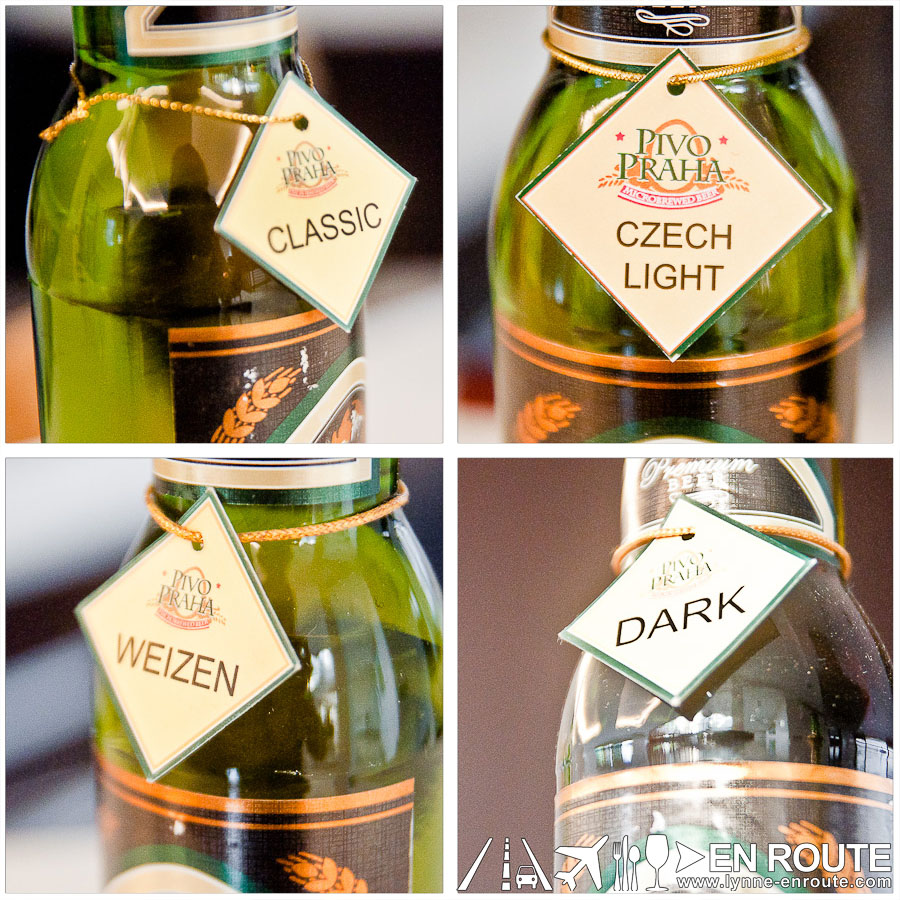 Classic (PHP 65.00 per bottle, 780.00 for case of 12's) is like how traditional Czech style beers are. It doesn't seem to have much of a bubbly fizz, but there is a good rounded flavor that is just oh so easy to drink. Liken this to your classic San Miguel Pale Pilsen without the sting that sometimes comes from overly fizzed beer. Personally, the best beer among all of them.
Czech Light (PHP 65.00 per bottle, 780.00 for case of 12's) for the drinker that is looking for that hoppy taste, this will not be the one for you. But for those who are starting off into beer drinking, this one is the easiest to be acquainted to. It feels less bulky on the tummy, too! Also, not as fizzy as your regular commercial beer. So it doesn't look aesthetically pleasing because the fizz doesn't rise up as much, but you get to drink your beer faster.
Weizen (PHP 75.00 per bottle, 900.00 for a case of 12): In the Philippine market, it is the Belgian style Hoegaarden that comes to mind as the popular choice of wheat beer. Hints of bananas and cloves, it is a good, fruity drink perfect for the tropical weather. This is the same, but with a better price tag.
Dark (PHP 75.00 per bottle, 900 for a case of 12): Why is it dark? It's from the cooking of caramel and dark malt. The result? A sweeter, somewhat chocolatey-coffee aftertaste. This has a more robust body and feels a bit more filling, but that is because of that caramel sensation. It feels like a hybrid of San Miguel's Cerveza Negra but not too sweet, and Guinness but not too bitter. For those who cook German sausages with beer (or us that use it in Irish Corned Beef Macaroni), you may want to look into this one.
If there is one thing that best describes how they brew these beers, it is this: Smooth.
They just slide down that you will not notice you have already drank half of the bottle.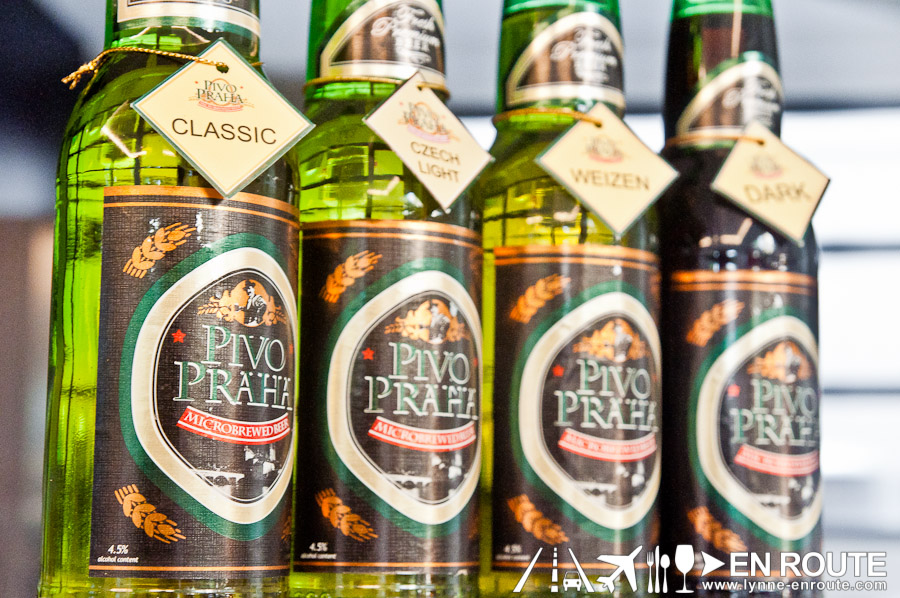 They should be rolling these bad boys out more aggressively into bars or your favorite watering holes very soon, but you can check out their Pivo Praha Facebook page to know more and where to order. Home parties? Get a case of 12. They are essential.
For other details, give their distributor a call:
Paraso Trading
31 Sunrise Hill Street, New Manila, Quezon City, Philippines
Tel. Nos. +63917-514-8118
Comment on this and Share it on Facebook!
comments
Powered by Facebook Comments