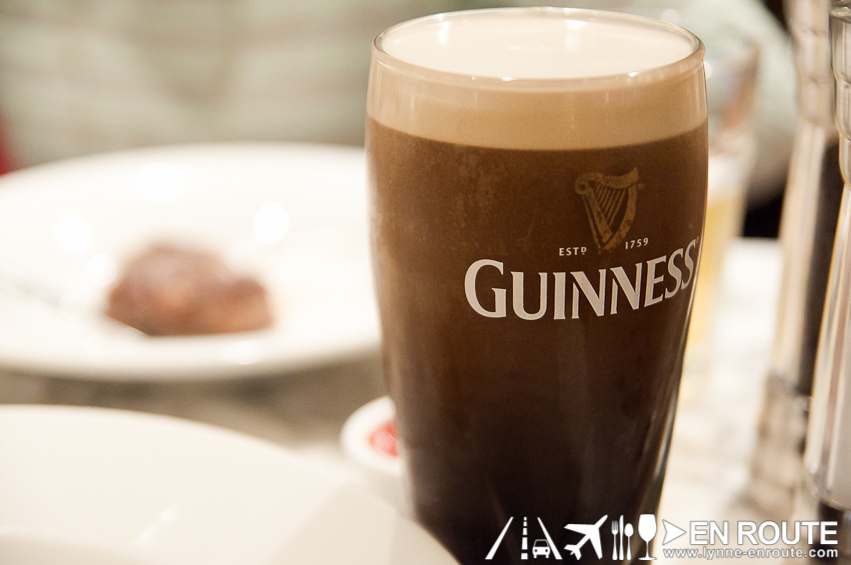 First impressions when seeing a pint of Guinness is the anticipation of that refreshing moment as you drink a properly poured pint of this world famous beer.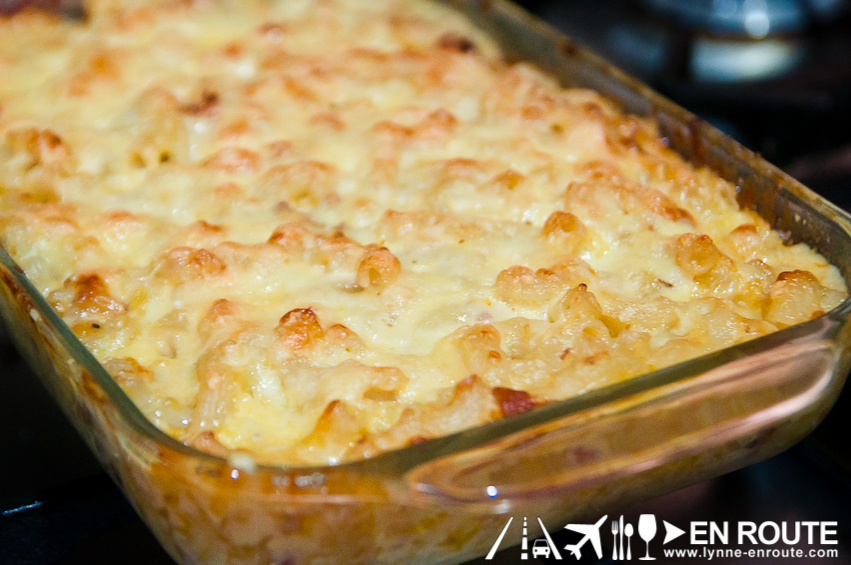 First impressions when seeing a tray of Baked Macaroni with Cheese is tasty comfort food. Maybe good for those rainy days.
It is a far cry to think that Guinness be made part of a baked macaroni recipe aside from being the beer match for the delicious morsel.
But this recipe where Guinness (or any stout you prefer) is actually part of a three cheese macaroni ensemble will you give an idea of what the Irish spirit is all about. And it tastes pretty darn good.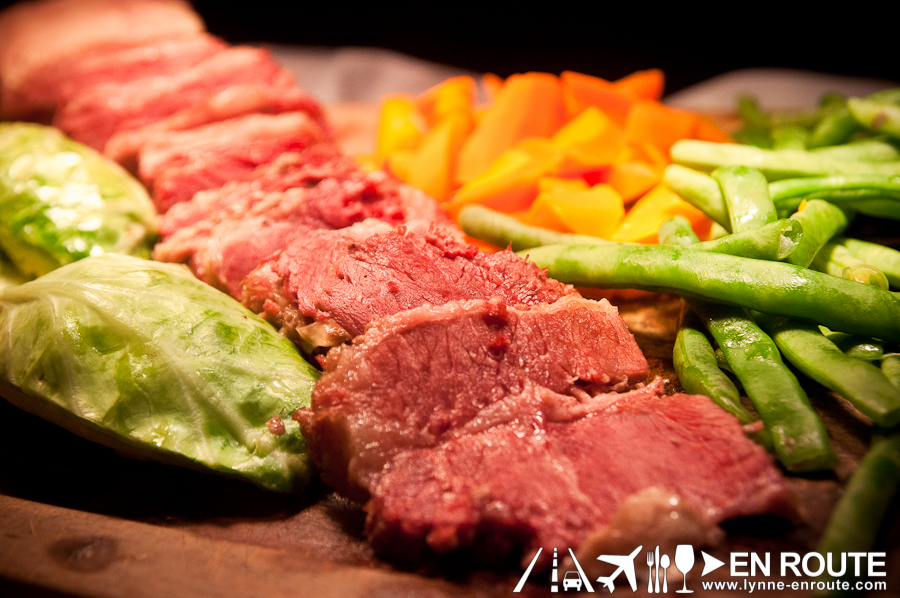 It involves some corned beef, too! And best to have some great, tasty corned beef that you can place in chunks. This was actually brought about by an experiment with leftover Hillside Ranch Corned Beef products after making a Flipino corned beef nilaga.
But if you are feeling extra special, use this locally available Wagyu Corned Beef.
Irish Macaroni With Three Cheese and Stout Recipe:
There were some that can be lifted off the internet. All vary in execution. This one was to take into consideration any ingredients that are available in Manila.
3 Tbsp butter
3 Tbps. flour
400 grams elbow macaroni (or your favorite short pasta)
⅓ cup of Guinness (any stout will suffice. Actually, even San Miguel's Cerveza Negra will do. Tried it and came out pretty ok)
1 and 2/3 cups of milk
2 tsp mustard
2 tsp garlic powder (or 2 tsp minced garlic)
1 cup each of three kinds of cheeses, grated (used in this recipe: Gouda, Edam, and this Irish cheese. Any will do)
Salt & pepper to taste
500 grams of corned beef, chopped in chunks.
1/2 cup chopped parsley
1/2 cup of bread crumbs (optional)
Directions:
Pre-heat oven to 350 degrees Farenheit
Cook macaroni 2 minutes less than per package directions (baking it will finish off the job)
Slice the corned beef in bite sized chunks and saute for about 4 minutes. Some of its fat will turn to oil. Drain half of it. you'd still want some of that delicious flavor into your baked mac 🙂
In a medium sauce pan over medium heat melt butter and add flour stirring for a couple of minutes.
Slowly stir in beer first, cook for about a minute, then slowly stir in milk stirring until it thickens.
Stir in in mustard, garlic and cheese and stir until cheese melts. Leave a bit of cheese for the topping
Add corned beef and add salt & pepper to taste.
Stir pasta & sauce together
Place in a greased oven proof dish (Pyrex, greased roasting pan, casserole. Just as long as it can withstand the oven's heat)
(Optional part for bread crumbs) Spread bread crumbs over the top
Spread remaining cheese on top
Bake for 30 minutes.
Sprinkle parsley before serving
WIN.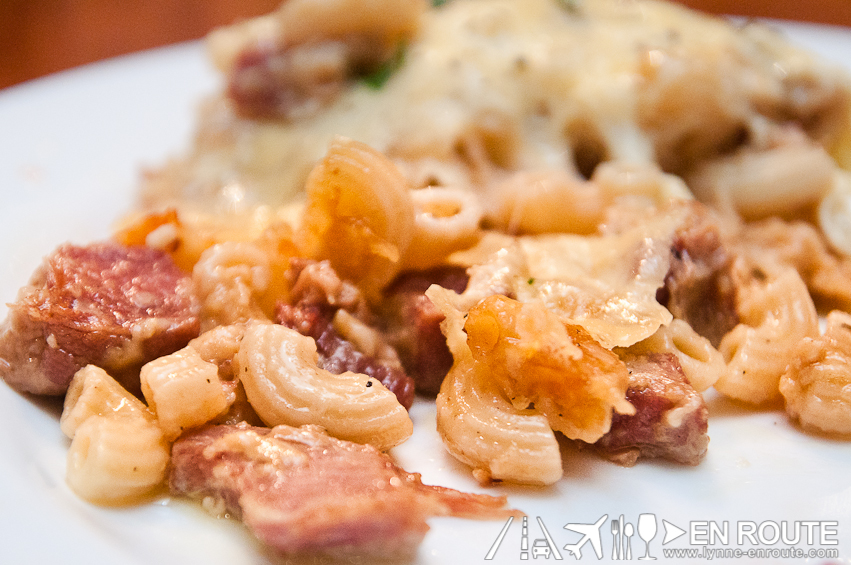 Salty and creamy cheese, savory sweet corned beef, familiar texture of macaroni, and that slight caramel-taste of a stout will draw in fans of its own. This should be part of a great dinner party.
Oh, and that remaining Guinness while you were cooking? Yeah. Go drink it. You deserve it for making this dish.
Let us know what you think once you've made the recipe. Sharing is caring.
Comment on this and Share it on Facebook!
comments
Powered by Facebook Comments