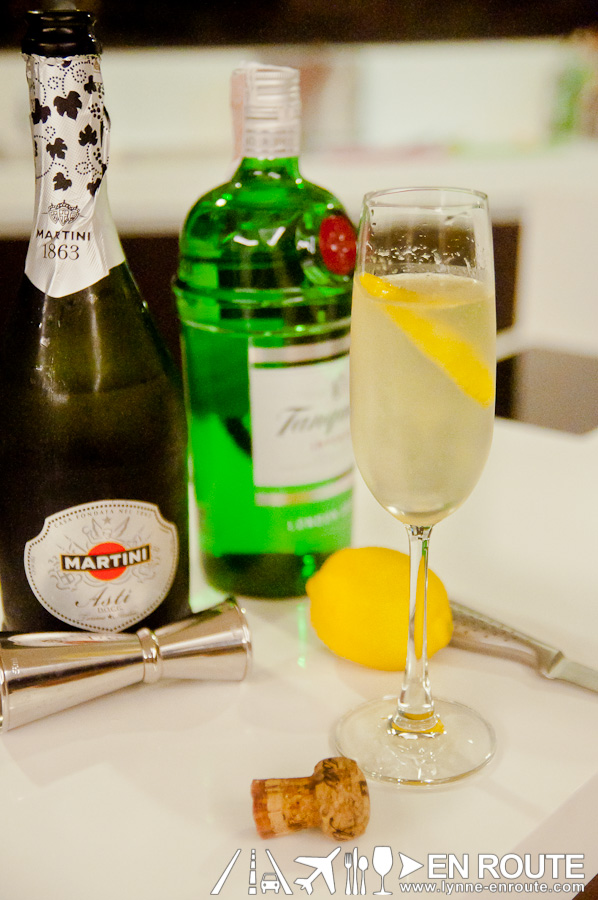 When life gives you lemons, people say make lemonade. Some say make a gin and tonic.
We prefer a French 75.
This dates back to Pre-Prohibition era when World War I pilots from the United States brought back the drink. Why 75? It was named after a 75mm field gun used by the French. Must have the same kick, too.
How to Make a French 75:
1 oz. gin
1/2 oz. Cointreau
splash of lemon juice
Fill to the brim with your choice of champagne (in the absence of such, any bubbly white wine from any region of the world may do. In this case, it is sweet Asti from Italy)
Garnish with a lemon peel, squeeze into the drink and drop
Tip: If you replace the gin with vodka, you call it a French 76.
This is one of the easiest drinks to make, and always guaranteed a better celebration than just plain lemonade. Great for summer, too!
Cheers and may your next home party be as bubbly.
Comment on this and Share it on Facebook!
comments
Powered by Facebook Comments