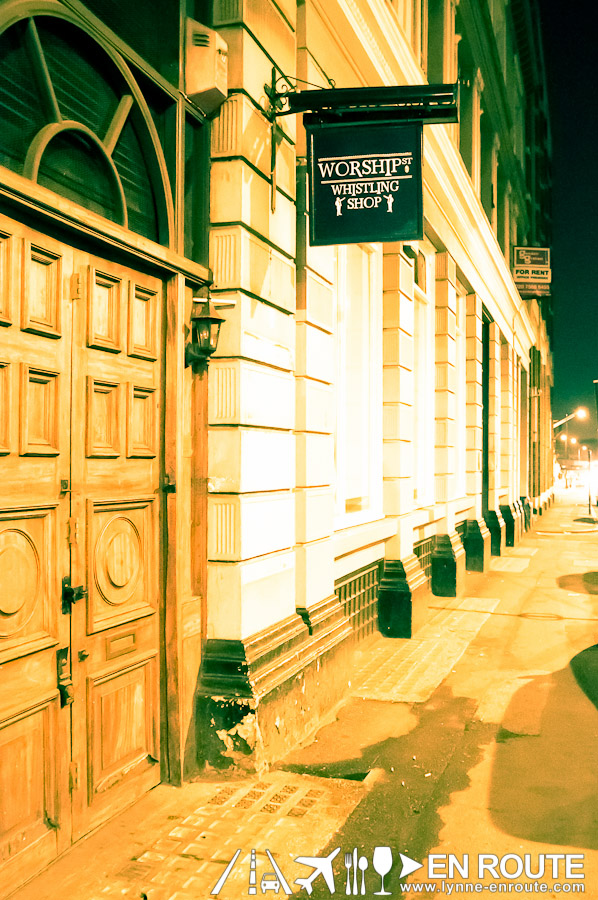 It's past midnight in London on a Saturday night, and most of the restaurants are closed, finding out the interesting way that most of them (even some pubs) only have a license to be serving until 11:00pm.
And so, walking along the dimly lit yet charming streets to save on Tube fare, being led by a couple of cousins and their merry friends looking for that last nightcap (out of many, they are also fellow boozies), then led to a corner that has actually been part of the itinerary saved for another day. And now, pleasantly just right in front of us.
Always voted as one of the best bars in the world, Worship St. Whistling Shop is the mix of everything that you would want your smooth, quiet evening to be: a collection of glam, rustic oddities, quirkiness, then splashed all over by great cocktail concoctions. It is rare to find a place that has made great use of an old bathtub and tuned it into a conversation piece-slash-communal table. Gotta blame its fellow World's Best Bar stable Door 74 for giving this unending curiosity to always enter the best speakeasy style bars in every city of visit.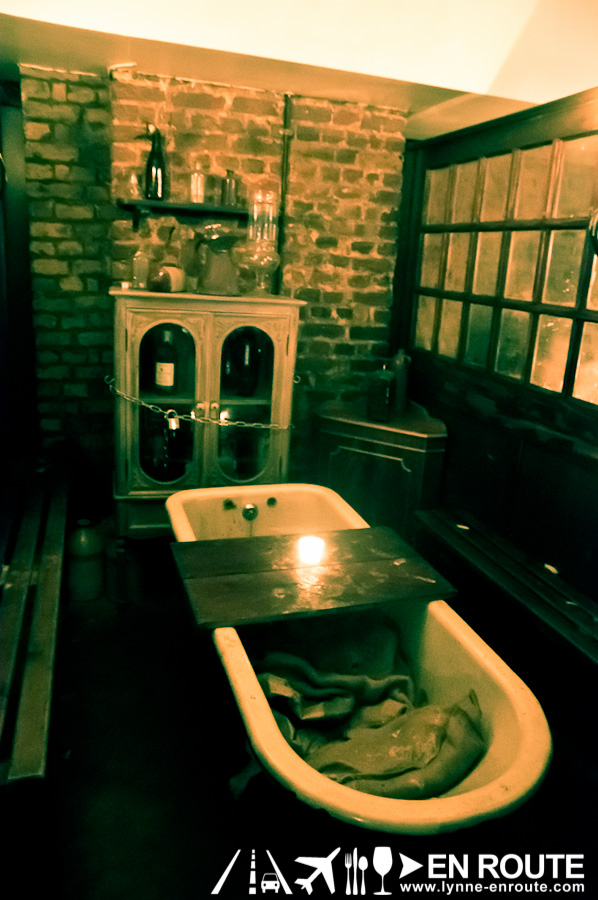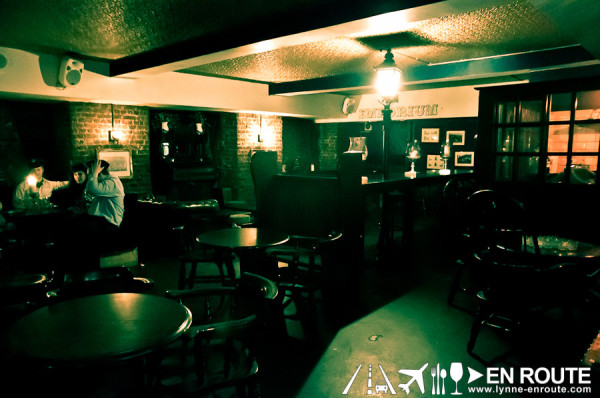 .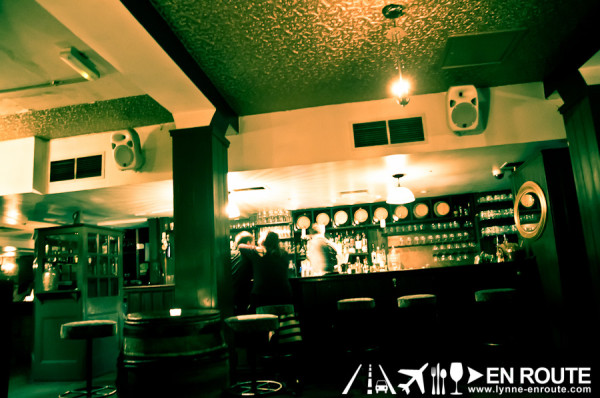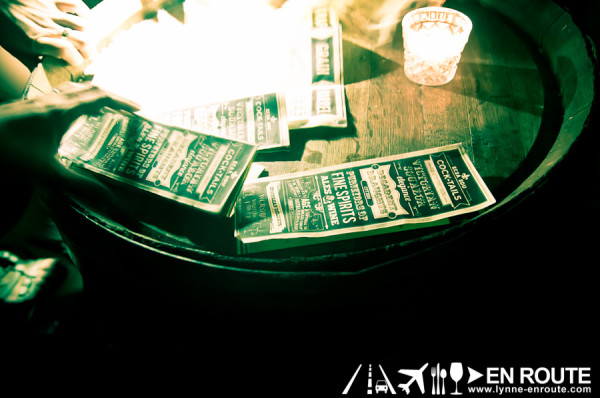 Settling down circled around a table makeshift from an old barrel, tipples upon tipples were served and ordered. Can anyone remember what was tried? Not a chance. Everyone had one too many, which is why it was best to just look at the menu for that particular season to give a faint memory of how that terrific night went (something they probably would not mind being posted here since it's been close to a year since these were present in their ever-changing selection.
Worth noting: The stains and crumples were not intentional. This has come from having one glass too many spilling over it. Mind you, these stains were there even before we grabbed a hold of this pamphlet. Makes it quite alluring, though.
The night went on, the drinks kept coming, and people were voluntarily taking tabs for every round. Then came that time when miraculously, everyone had enough (or was it the bartender that had enough of us?)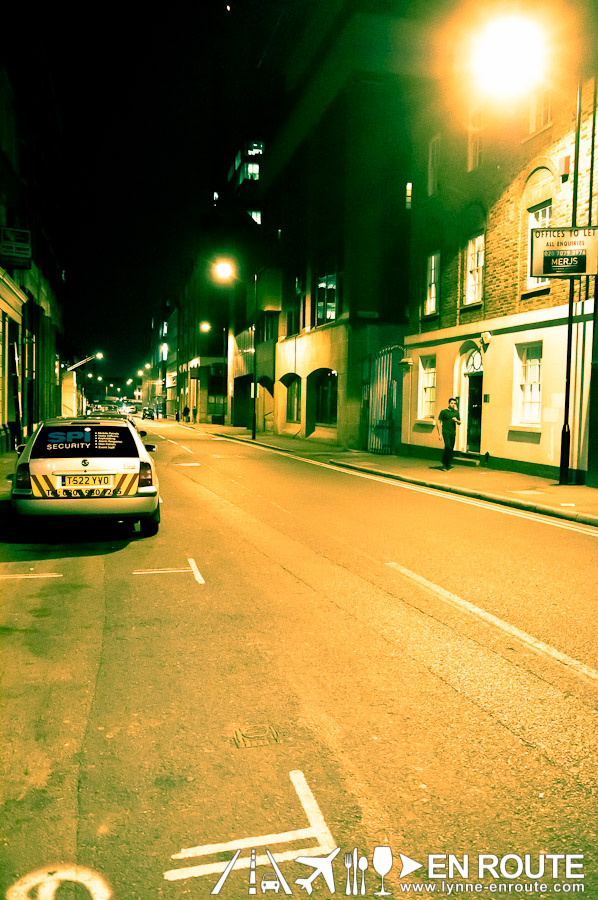 It's close to 3:00am now, and the tube service is out. Time to call a cab and head back to the hotel room. Given the jet lag and hectic schedule, this night will not be remembered upon waking up, but will slowly creep in back into memory as that stained and stolen bar menu is unravelled every time that couple visiting London wishes to remember those great times in Worship St. Whistling Shop.
Worship St. Whistling Shop is located at 63 Worship Street, London, EC2A 2DU.
Tel. Nos.+44-20-7247-0015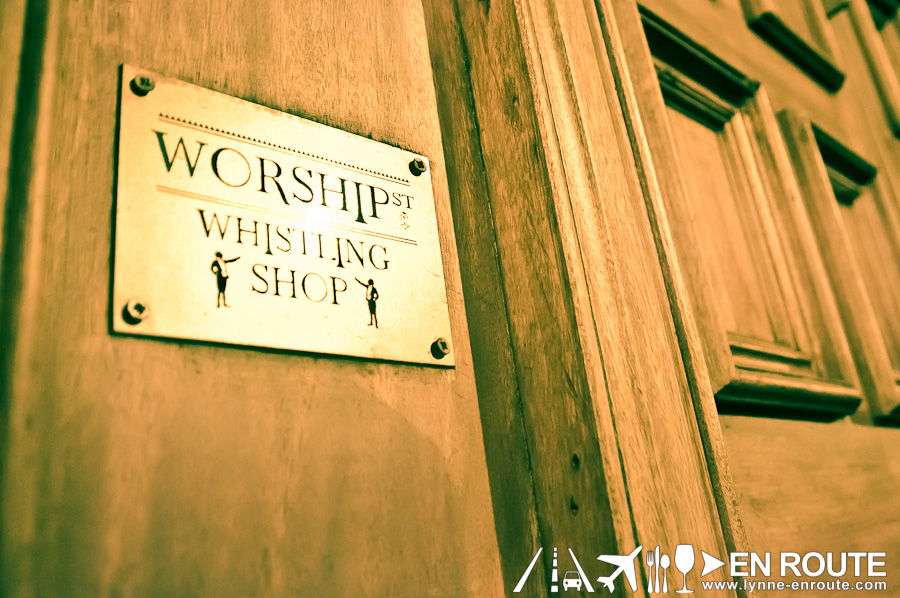 Comment on this and Share it on Facebook!
comments
Powered by Facebook Comments