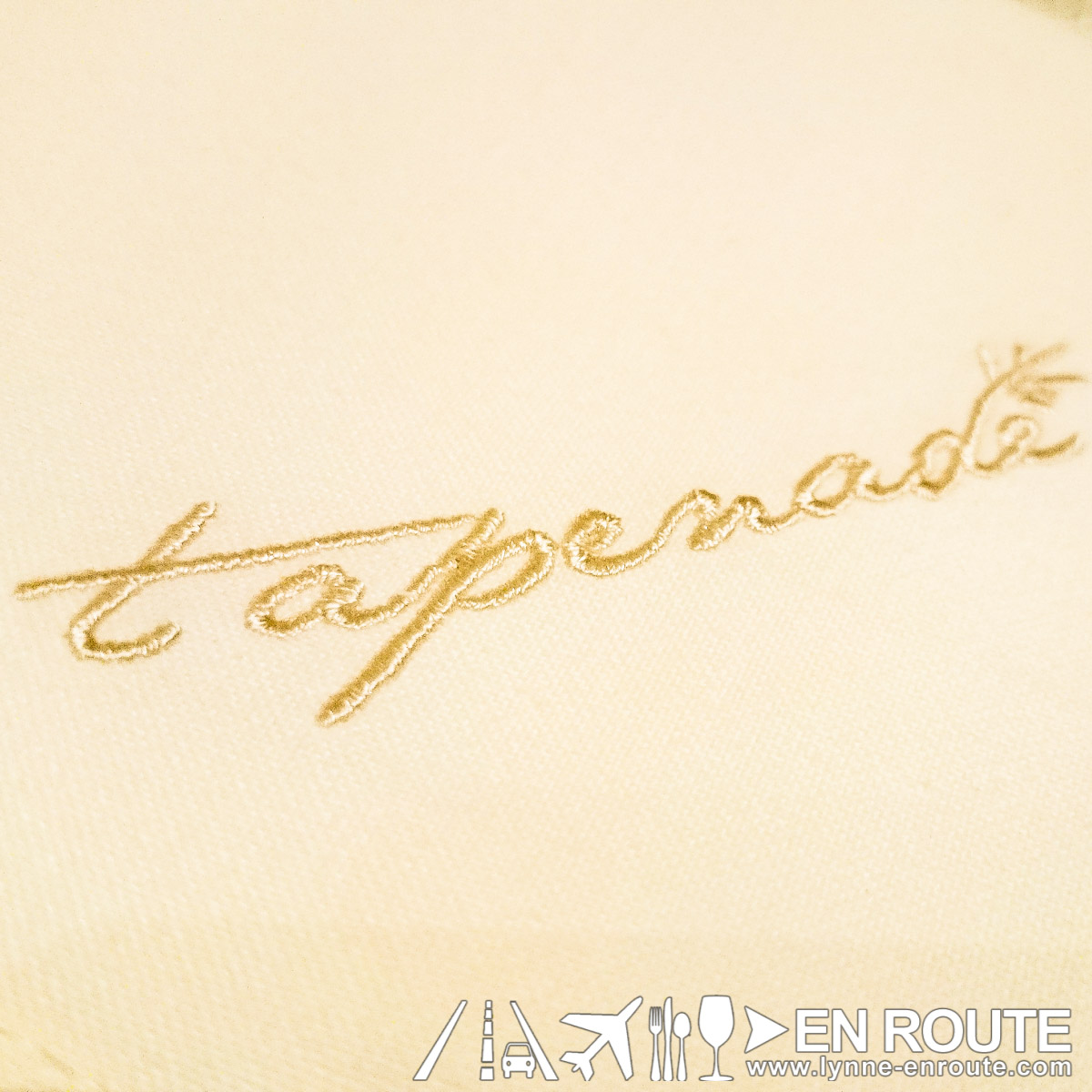 A few months ago, Tapenade, the first of many restaurants of Discovery Primea, opened to the public.
Tapenade was to be a restaurant that features some inspirations of dishes that can be found in the Italian, Spanish, and Mediterranean regions. And with rave reviews from both blogs and printed media, who can't not think of having Mother's Day there?
Tapenade had a set menu for that day (they called it Mama Mia!), consisting of eat-all-you can antipasti from their famous Salad Room, a Tortelli di Ricotta, your choice of main course to be accompanied by a trio of risottos, and choice of dessert (PHP 2,220.00 per person).
ANTIPASTI:
A fresh salad buffet is nothing new, but what you will not be prepared for would be this: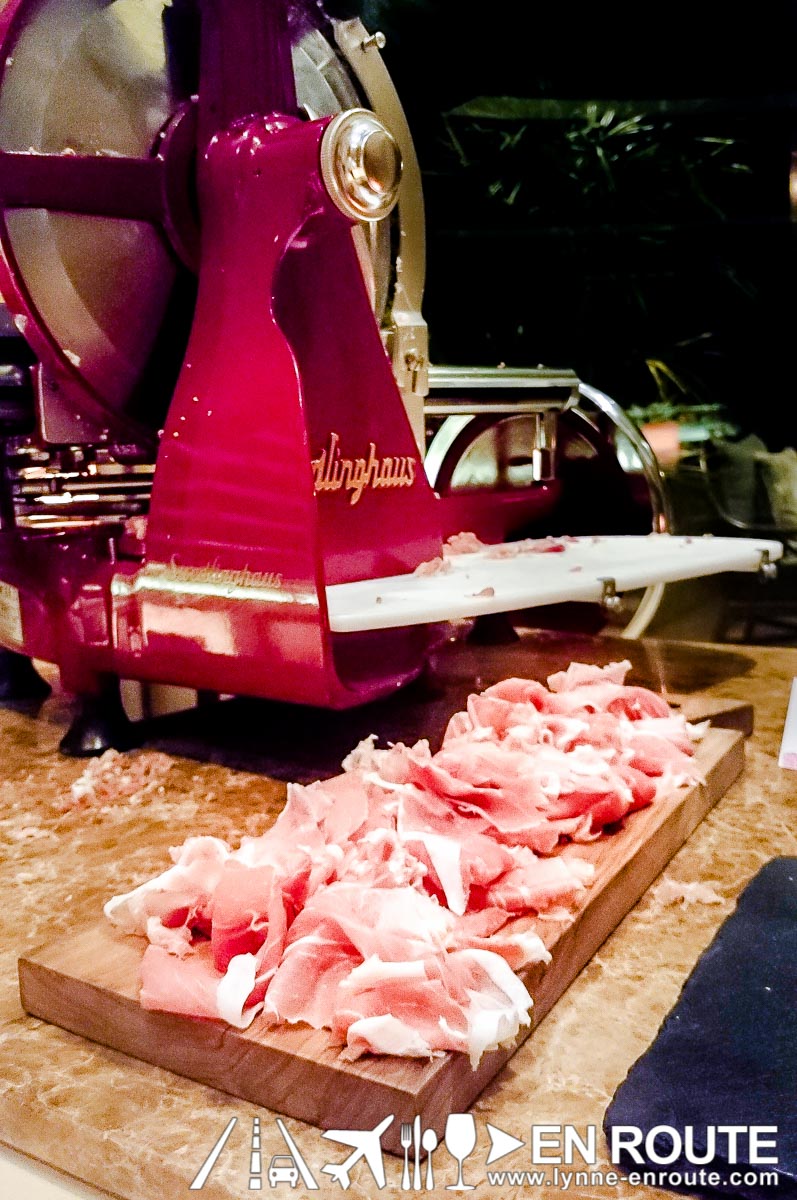 Yep. All the freshly shaved prosciutto you care to eat!
Oh, and all the fresh oysters you want, too! The prosciutto deserves big praises. No prosciutto in Manila has so far come close to its quality, texture, and flavor. Seriously, the experience can bring you to the side streets of Rome where old families with secret aging recipes for their cured meats.
Have these with your choice of various breads, cheeses, nuts, and greens, and even this alone feels like that the set meal is so worth it.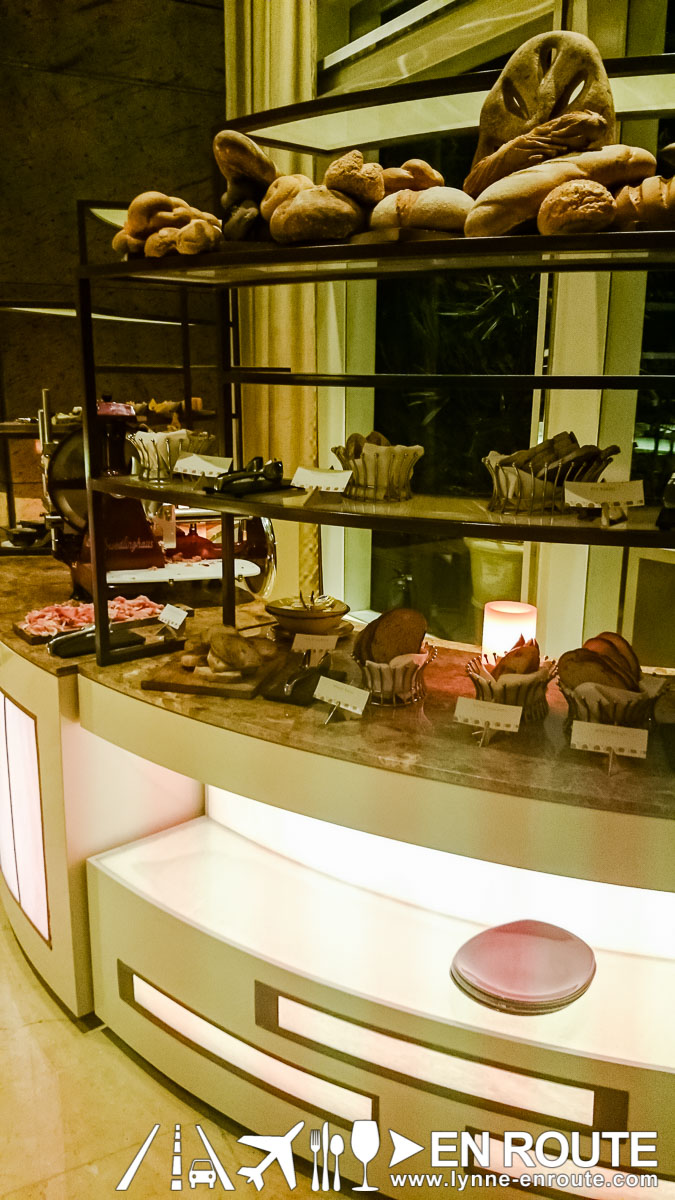 PRIMI: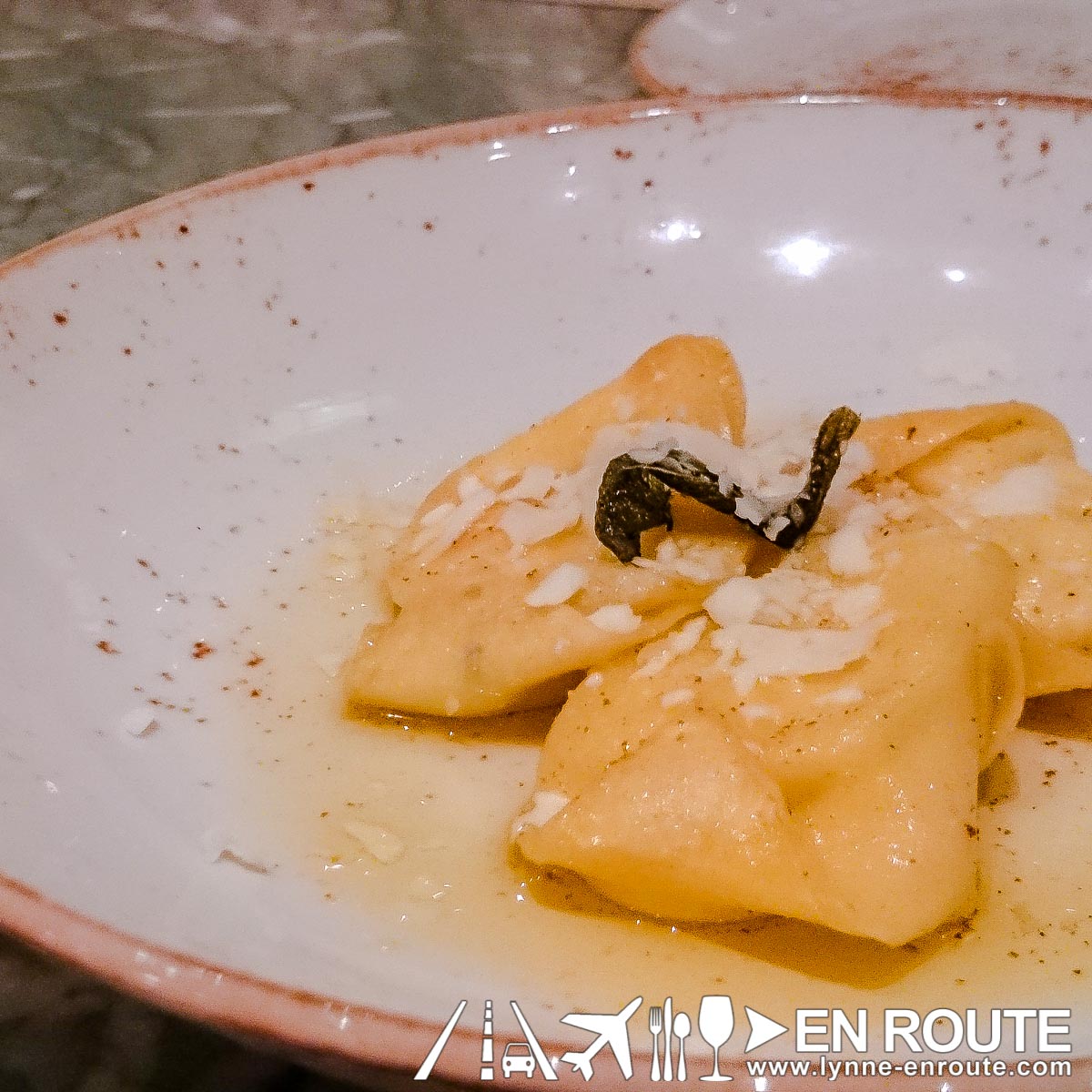 A Tortelli di Ricotta. What a great second course to balance out the prosciutto.
It's more than just changing your palate. The ricotta with its slightly sweet notes and creamy consistency holds up well inside the home-made tortelli pasta, and the scent and flavor of sage makes for a pleasing transition. This one will gain fans of its own.
SECONDI:
You had a choice of any of the following:
– U.S. Angus Tagliatta Steak with toasted vinaigrette and fresh tomatoes
– Australian Lamb on Polenta, Mushrooms, and Balsamic Sauce
– Black Bass Fillet with Fennel, Calamata Olies and Lemon-Chili Capers
– Porchetta of U.S. Pork Belly on spiced Italian pumpkin, cherry tomatoes, and red wine sauce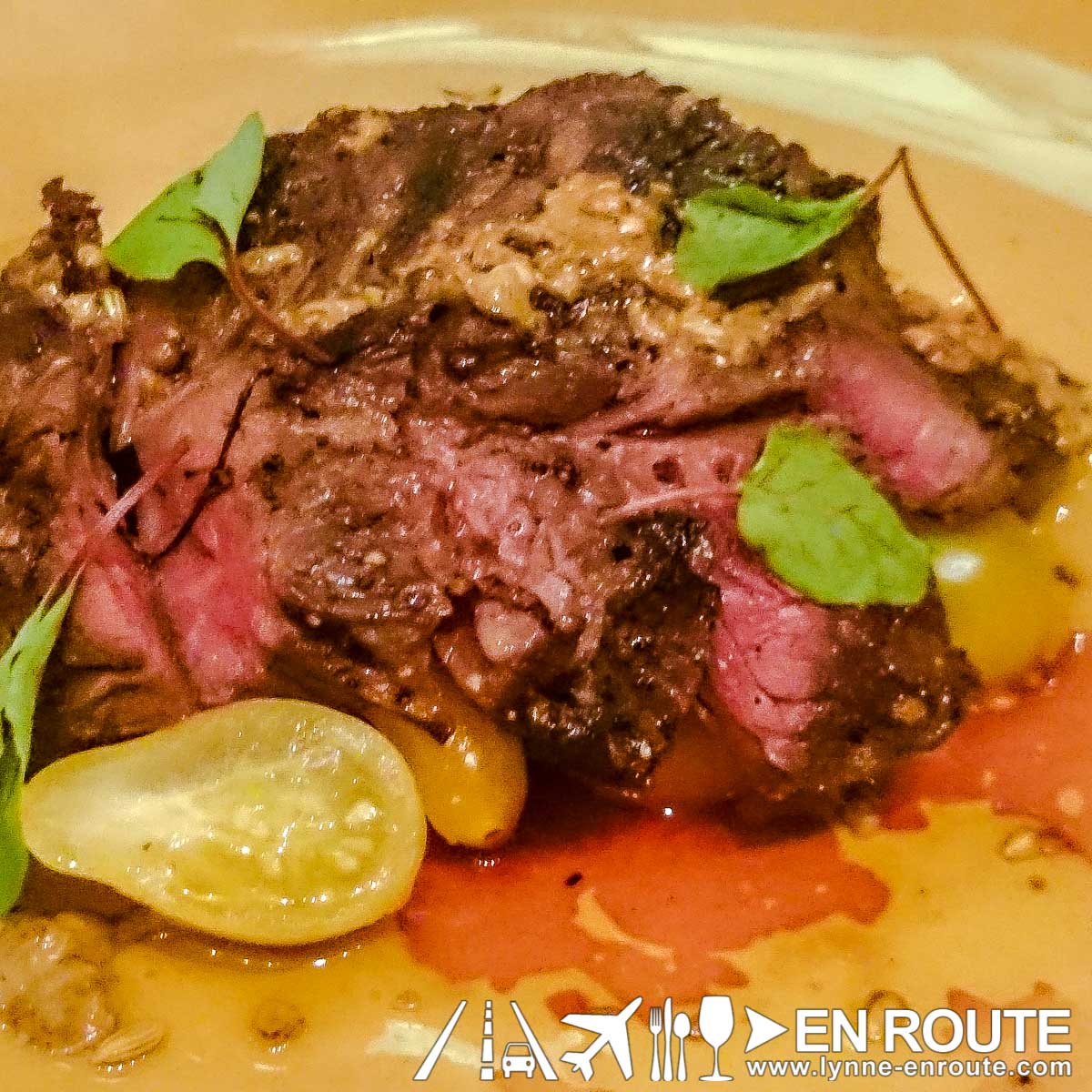 These dishes were filling and full of flavor. The Tagliatta Steak was cooked the way you want it and the kitchen of Tapenade can be trusted that they won't botch this up as you take in slivers of tasty meat with refreshing tomatoes.
The lamb was clean with little hints of gamey flavor but not enough for it to lose that distinct character, and the balsamic vinaigrette cuts into it while the polenta and mushrooms give a good finish from a spoonful.
For the Porchetta, this one came out a bit on the extra crispy side. While that would be good for the skin, it touched up a bit on the inside meat as well. But at least it was not the whole thing torched. The seasoning of the pork is commendable, though.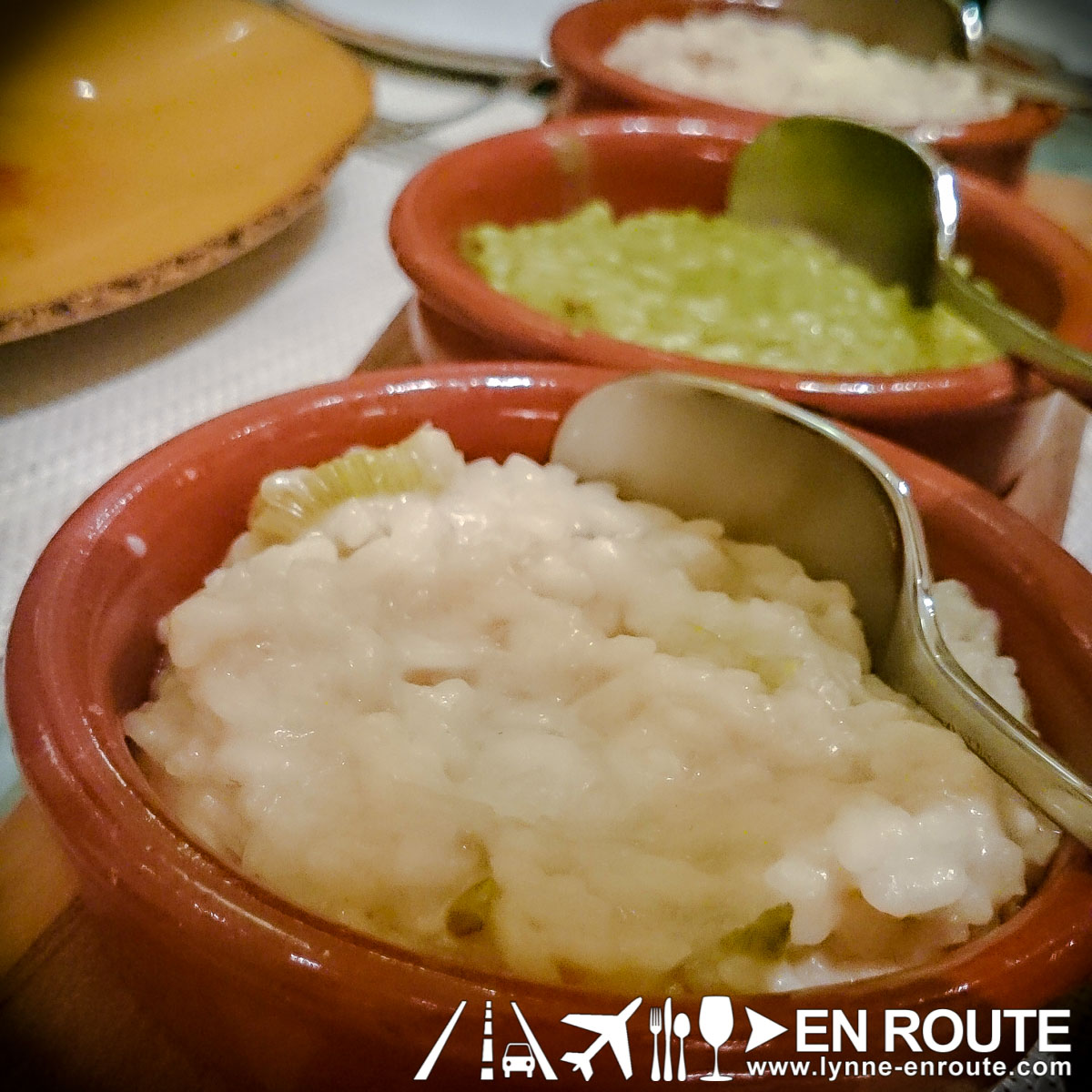 Oh, and these came with a selection of three risottos: Mushroom Tartufatto, Saffron and Parmesan, and Asparagus and Pancetta. Among the three, the Saffron and Parmesan just shine with its delicate flavors. A great accompaniment to your main dish!
DOLCI MAMA MIA!:
You had a choice of sweet endings:
– Nutella Chocolate Pizza with Hazelnuts and White Chocolate Shavings
– Vanilla Panna Cotta with Fresh Strawberries and sweet balsamico
– Bomboloni with Passion Fruit Cream, Cherries and Vanilla Ice Cream
– Home-made Gelato
Let's get the big one out first: Nutella Pizza.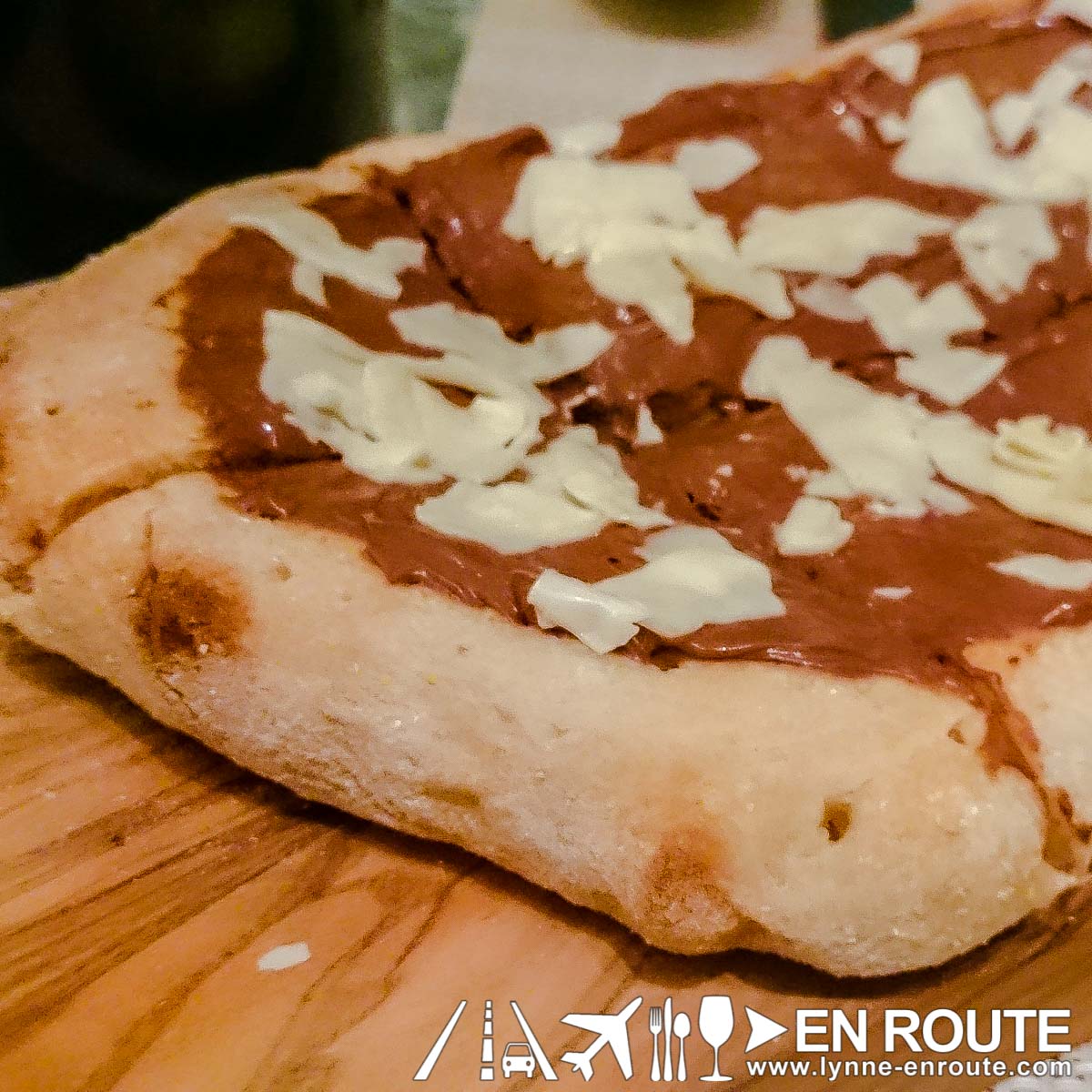 It was genius. Have a well-made pizza dough to make the crust with a slight crackling surface giving way to a chewy center, spread with the no-fail Nutella. How come no one has ever thought about this? What needs to be stressed, though, is that this works best because it is the pizza crust that brings the whole thing together (In fact, dough has always been the core of a perfect pizza).
Panna Cotta with fresh strawberries are great for those that like it a bight lighter, and the bomoloni is warm and fluffy, perfect to pair with teaspoonfuls of ice cream.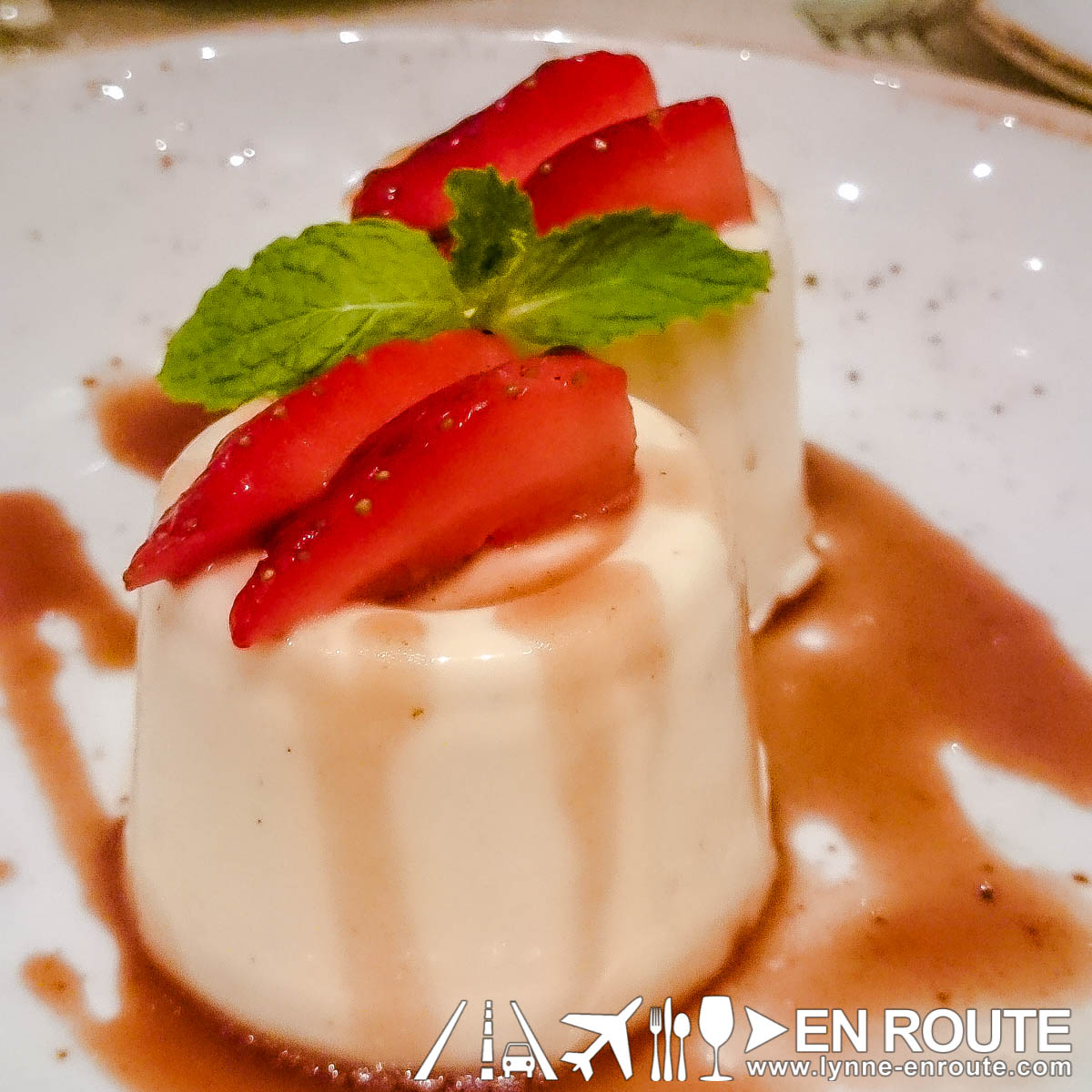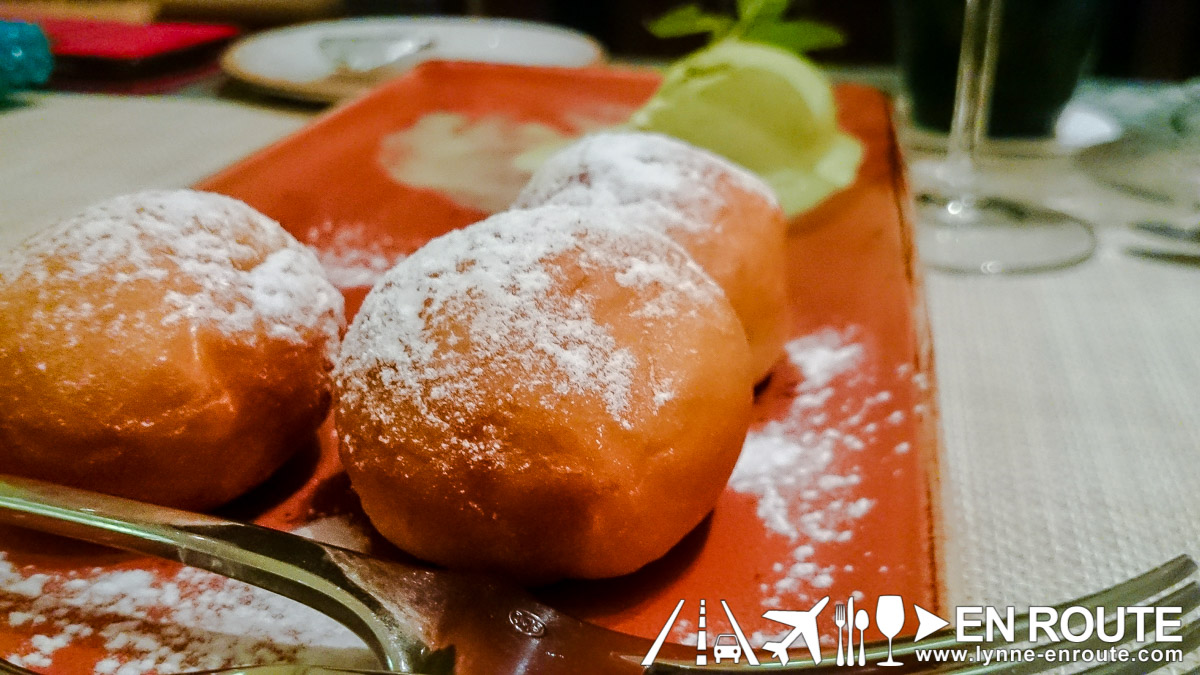 The ingredients fresh, the recipes inspired, and all within the confines of a beautiful restaurant at the ground floor of the new Discovery Primea. You can't help but be pleased at the experience that Tapenade gives for such a special occasion, that you will just want to drop by once in a while, as every visit, even if there is nothing to celebrate, becomes a celebration in itself.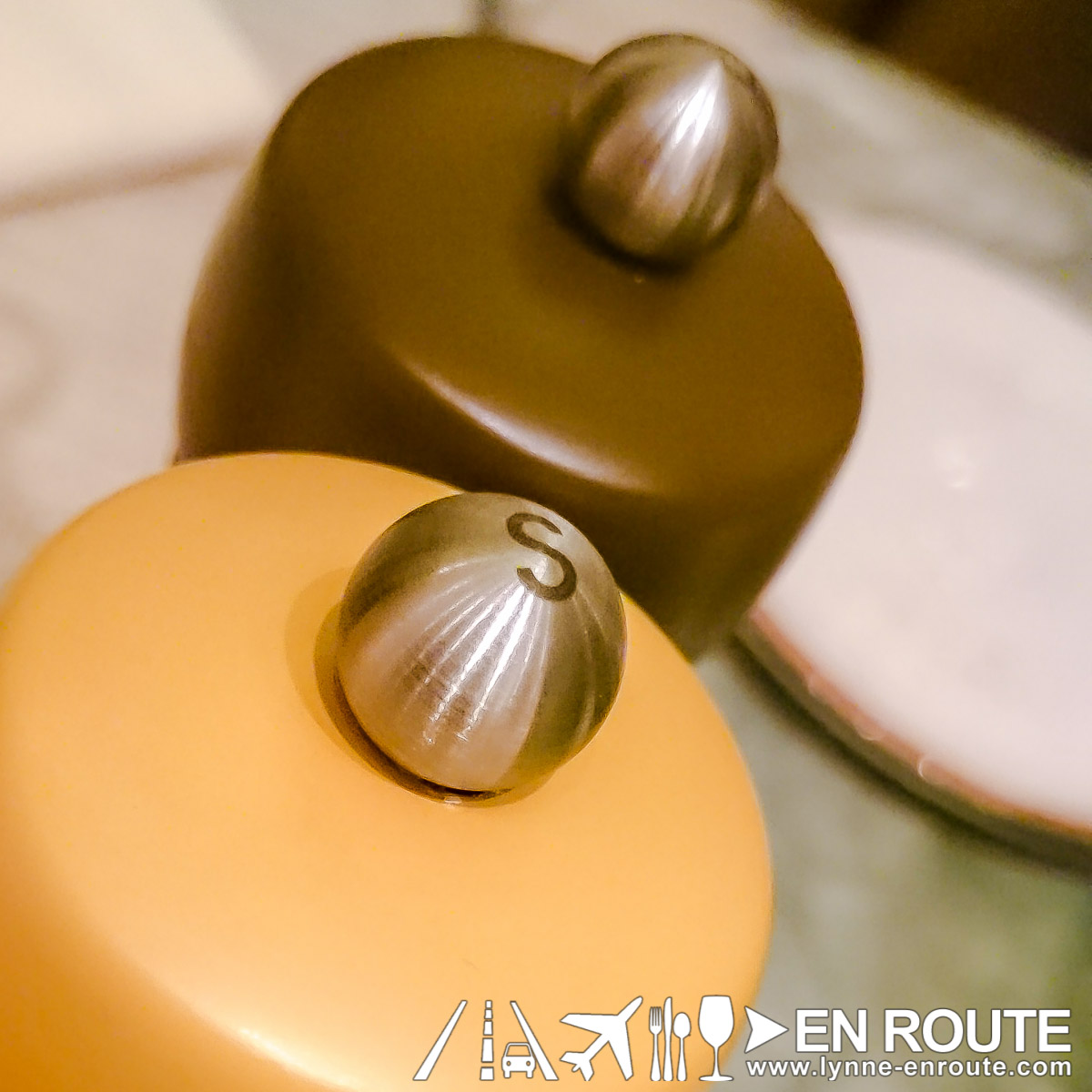 Tapenade is located at the Ground Floor of Discovery Primea,
6749 Ayala Avenue, Makati City, Phillippines
Tel. Nos. +632-995-8888
or
Comment on this and Share it on Facebook!
comments
Powered by Facebook Comments