It's probably apparent that we enjoyed our Mother's Day celebration at Tapenade, since we have begun wondering what Discovery Primea would have in store for dads this Father's Day.
And with one email of the packages, they gladly obliged to present a special treat for the main man of the home.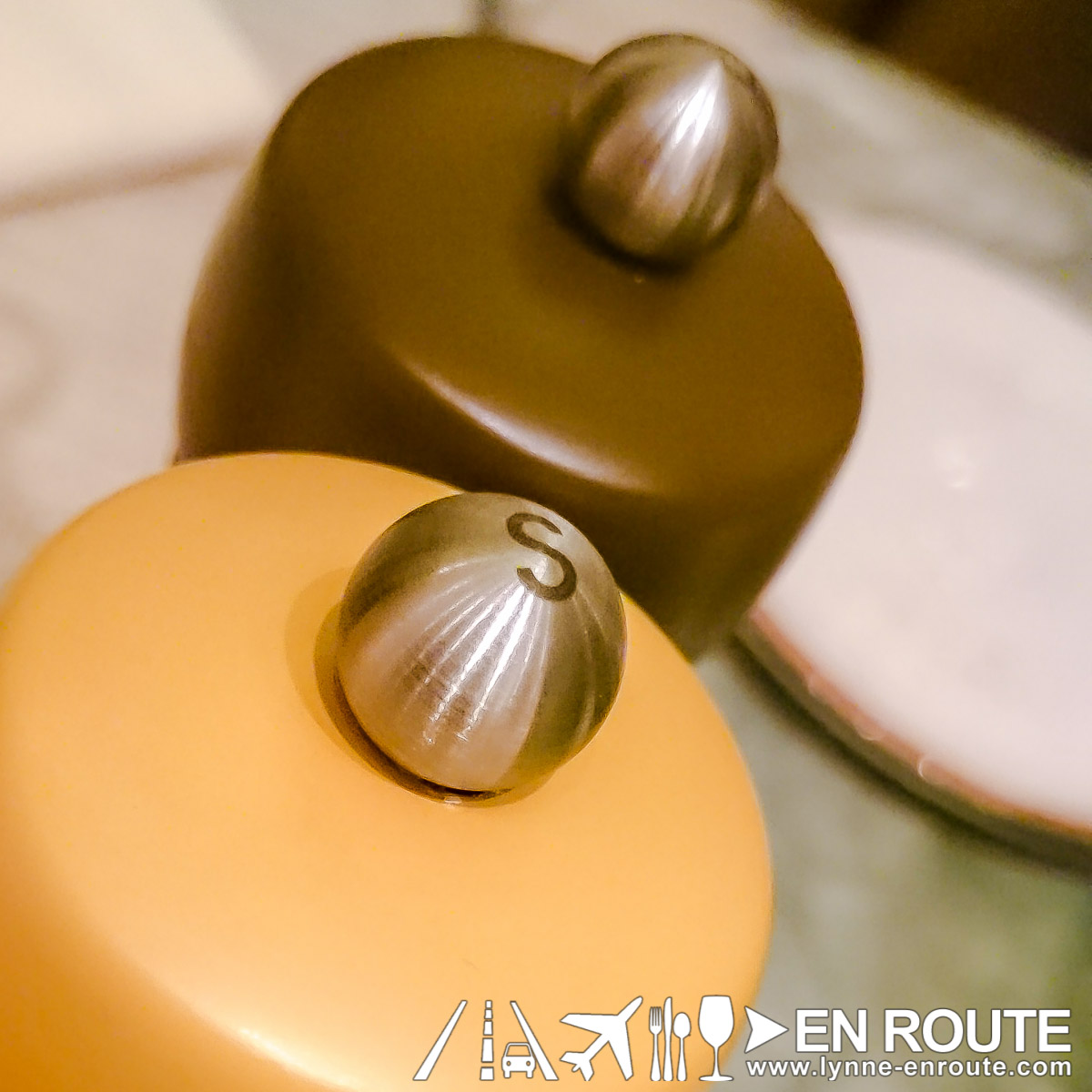 At their Mediterranean restaurant Tapenade, it's looking like another winner for this Sunday, 21 June 2015:
for PHP 2,200++, this is how their menu is looking courtesy of Chef Luis Chikiamco (His work at The Gilarmi Lounge is fantastic!):
Aperitivo:
Sicilian Blood Orange punch with Light Rum (Did a quick Google search of what this might look like. Seems like even moms will love this, too!)
Appetizers:
An unlimited trip to the famous Salad Room of Tapenade with the Fresh Salad Greens, Imported Salumi (Salumi, apparently, is the general term for cold cuts, which includes salami), Cheeses, Fresh Oysters, and Bread that made this room famous.
God, the taste of that fresh prosciutto is still embedded somewhere in the brain. It could be the animal fat, but who cares?
Soup:
Tomato Consommé & Baby Shrimp infused with Basil and Lemongrass
Mains:
This one got us really excited. Pick from one:
"Arroz con Cochinillo"
Creamy Spanish Rice & Slow-Roasted Suckling Pig
or
Braised Lamb Provençale
Parmesan Gnocchi, Slow-Baked Tomatoes, Grilled Romaine, Natural Jus (If the lamb from Mother's Day was to be a reference, then this one might be the one to pick. This or the steak.)
or
Creamy Seafood "Fricassee"
Prawns, Scallops, Chilean Sea Bass, Mussels, Clams
or
Garlic-Roasted U.S. Rib Eye "Bistecca"
Mascarpone Cauliflower Gratin, Barolo Sauce, Napa Cabbage (This one if lamb may be too overwhelming.)
Desserts:
Valrhona Flourless Chocolate Cake with Truffle Honey Ice Cream
LAVAZZA Italian Coffee
or
TWG Premium Tea
Something Special for Dads:
Check this one out: Complimentary Cigars and Scotch after dinner
(Sweet! But only for dads, though. Well, it's his day anyway)
Staycations:
Nothing wrong with asking if any of the rooms were already open, and apparently, they already are! These are for those who want to spend the weekend there. Heard the rooms are very classy:
Valid on stays from June 19 to 21
P11,700 net for the business flat (Breakfast for 2 adults and 2 kids below 12)
P15,000 net for the Executive 1-bedroom suite (Breakfast for 2 adults and 2 kids below 12)
P16,300 net for the Primea suite (Breakfast for 2 adults and 2 kids below 12)
Overnight accommodation with breakfast
The Gilarmi Sunset happy hour promotion good for two
15% discount on Fathers Day Promo at Restaurant Tapenade
60-minute sports massage for Dad from the Terazi Spa
Complimentary high speed internet
Use of the swimming pool and 37 degrees fitness center
In room check-in
Complimentary parking
Signature Discovery Primea gift
Test Drive of a Maserati Ghibli (!!!!!!)
Discovery Primea sure is making one hell of a sales pitch, it's almost hard to beat this.
It sure is a great time to be a dad this weekend!
Comment on this and Share it on Facebook!
comments
Powered by Facebook Comments