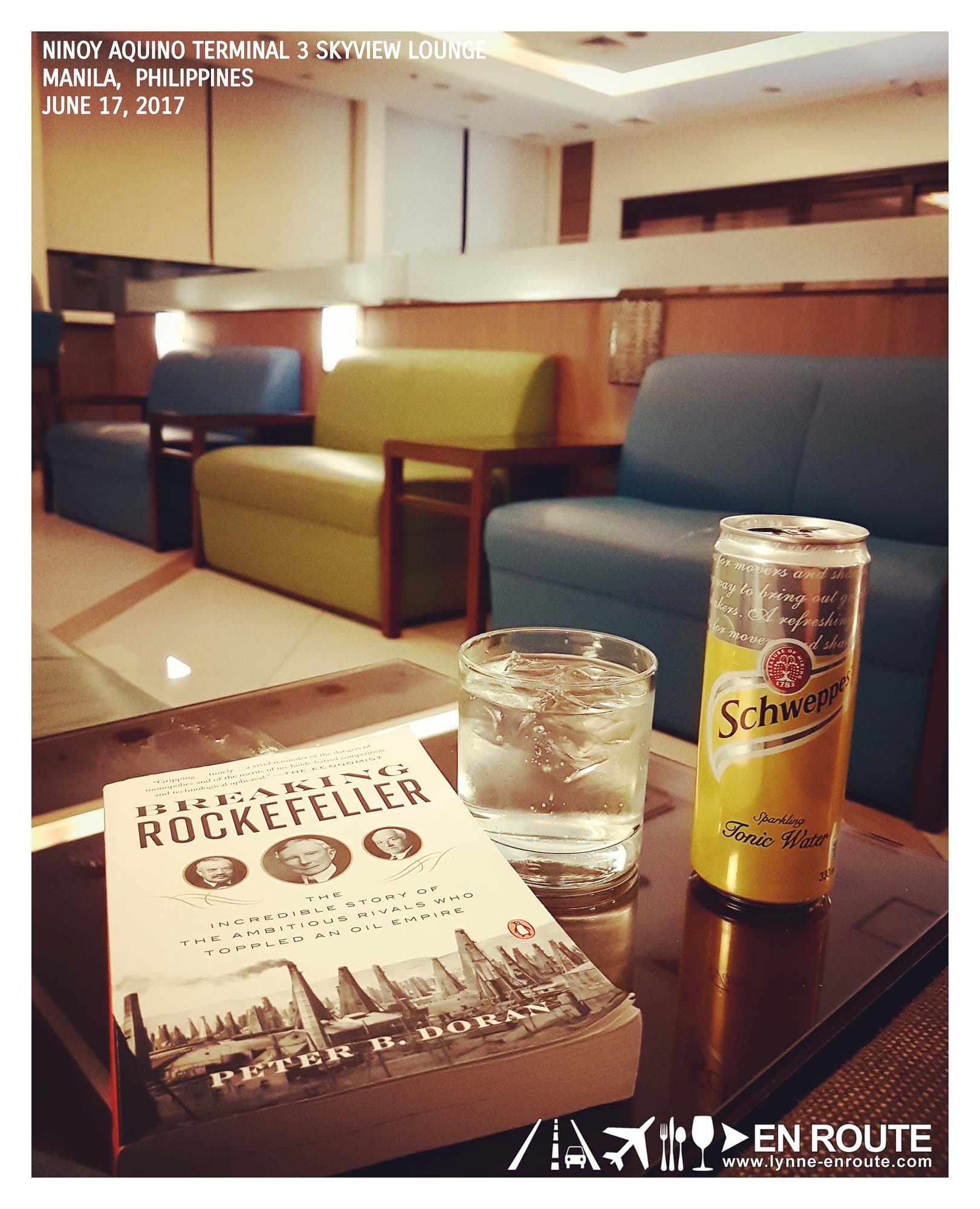 Ray:
Been a while since we made some Postcards. So much are actually pending from last year. Given busy schedules and further studies, it's been a rare time since we have made active contributions.
But with an unusually light Saturday Manila traffic, Online Check-in (Highly recommended. Can save you at least 45 minutes lining up at  the airport gates), and an apparently light evening for the airport, there's time to sneak in a few words for a post. This time it's a Red-Eye flight to Lisbon.
None of us have been to Lisbon, and right now, travelling alone on business. Thank God for perks to try out the Skyview Lounge of the NAIA terminal 3. Decent food, quiet setting, subdued lights, and all the gin and tonic you can drink (and using one of our favorites: Tanqueray). Oh, and a good book!
This must be the best way right now to get yourself sedated and sleeping through the flight. It's an 8 hour flight to Dubai, and a few hours of layover to stretch the legs.
Wonder what Lisbon has to offer? I heard the food is fantastic!
Comment on this and Share it on Facebook!
comments
Powered by Facebook Comments