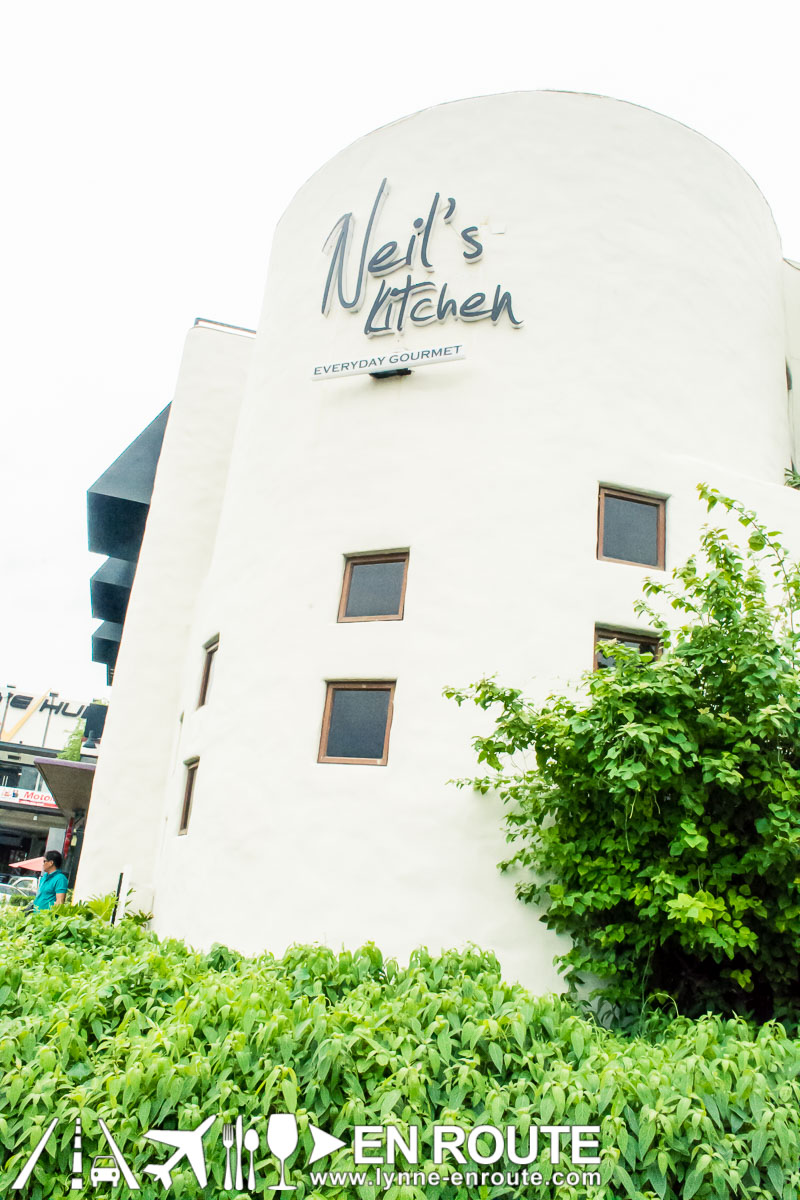 To people living in Metro Manila, the familiar places will always be somewhere in the central and a little bit to the north. Going down south of the Metro sometimes feels like already going to a provincial area. That's how big a psychological barrier a toll-road gives to the brains of this bustling megacity.
South of the metro is practically Paranaque, Las Pinas, and Muntinlupa, and the more affluent portion of this is in the Alabang area where the residents of this place have also clamored for some of the finer things in life. How glad for some people to oblige.
And because of this, there is more reason for people who do not common these places to go here. One such place is Neil's Kitchen.
The crowd on a regular day shows it: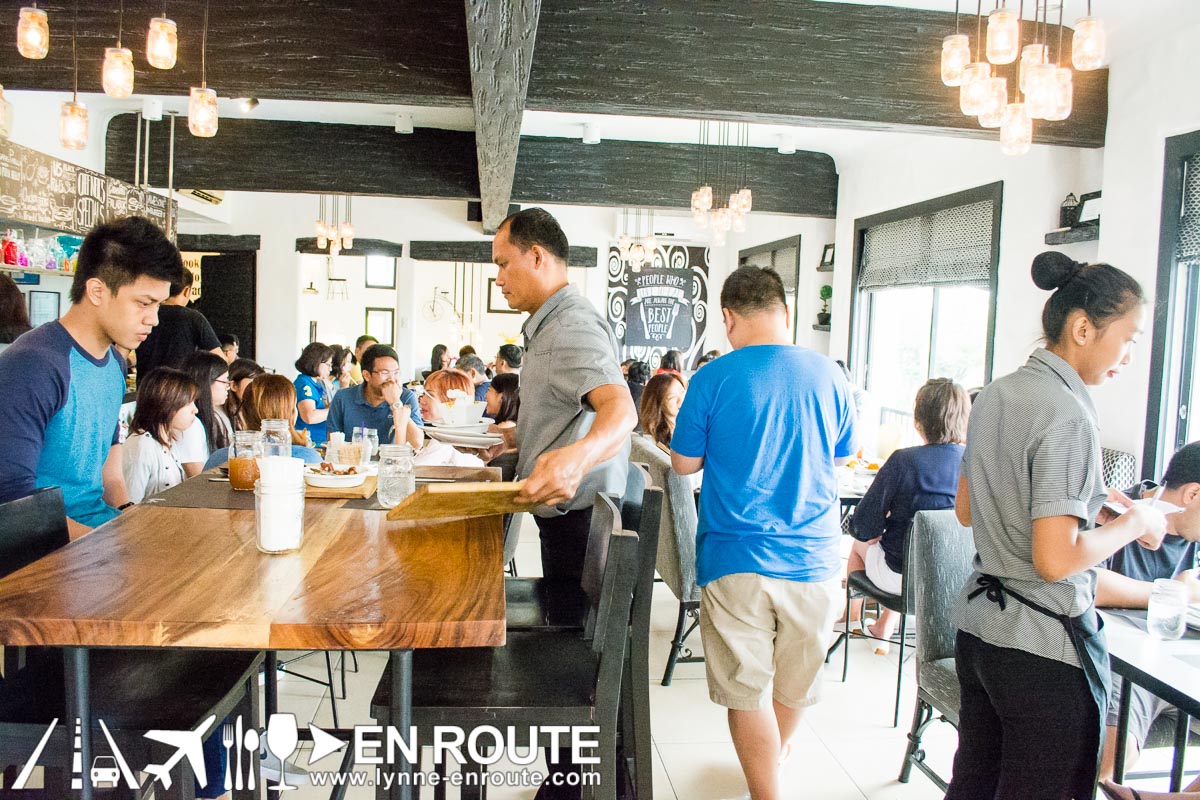 It sure is packed. What is in here anyway?
Surprisingly, it's food that is familiar, but these are mixed with components of other familiar food to highlight the strength in the flavors. And the combinations are something to write home about (yeah, home is outside of this supposedly semi-out-of-town area.)
It starts with something that is usually served for breakfast, which ironically stays perfect for lunch: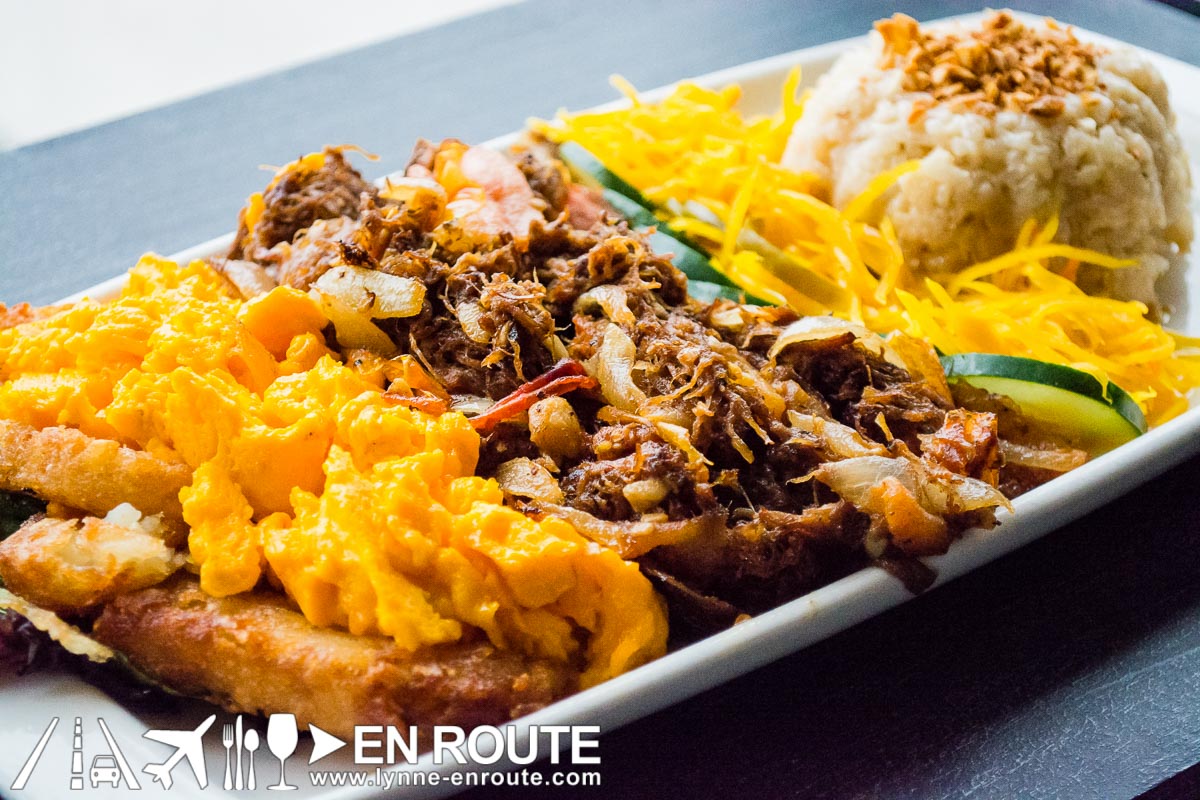 Yep. Corned Beef Hash, Scrambled Eggs, Hash Browns, and Garlic Rice. Good for two.
Is it the greasy spoon goodness that everything in it is just fried or finished off in a cast iron skillet that makes it so delicious? Probably. You cannot be faulted if you go at this all by yourself.
But don't. Bring friends along when you go here so that you can savor the other fantastic flavors.
Like the rendition of Tokwa't Baboy with the accompanying Arroz Caldo: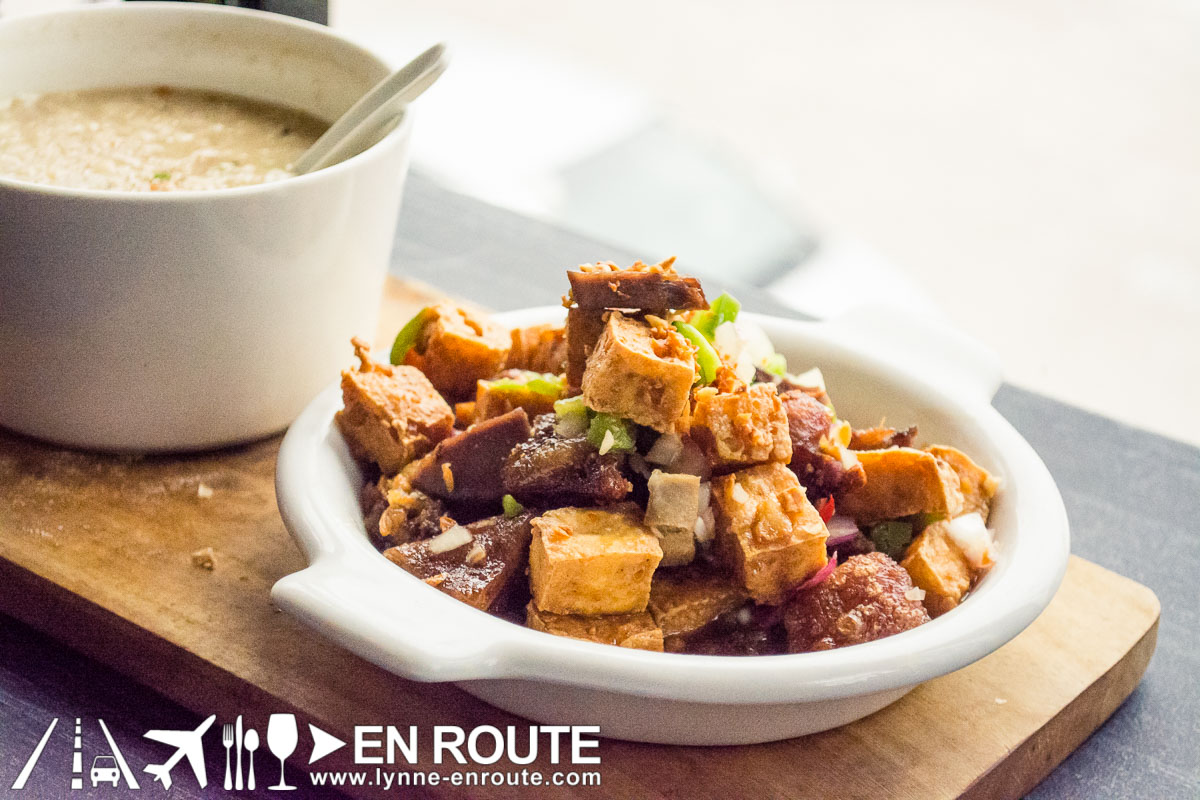 Holy moley! This thing can give the famous Philippine Airlines Arroz Caldo a run for its money! There's like a faint hint of saffron in this rice soup, and that Tokwa't Baboy is absolutely delicious! So simple, yet so comforting. It's also good for two!
By now, you probably can get how the servings are in here.
Let's go with more rice and pork combos: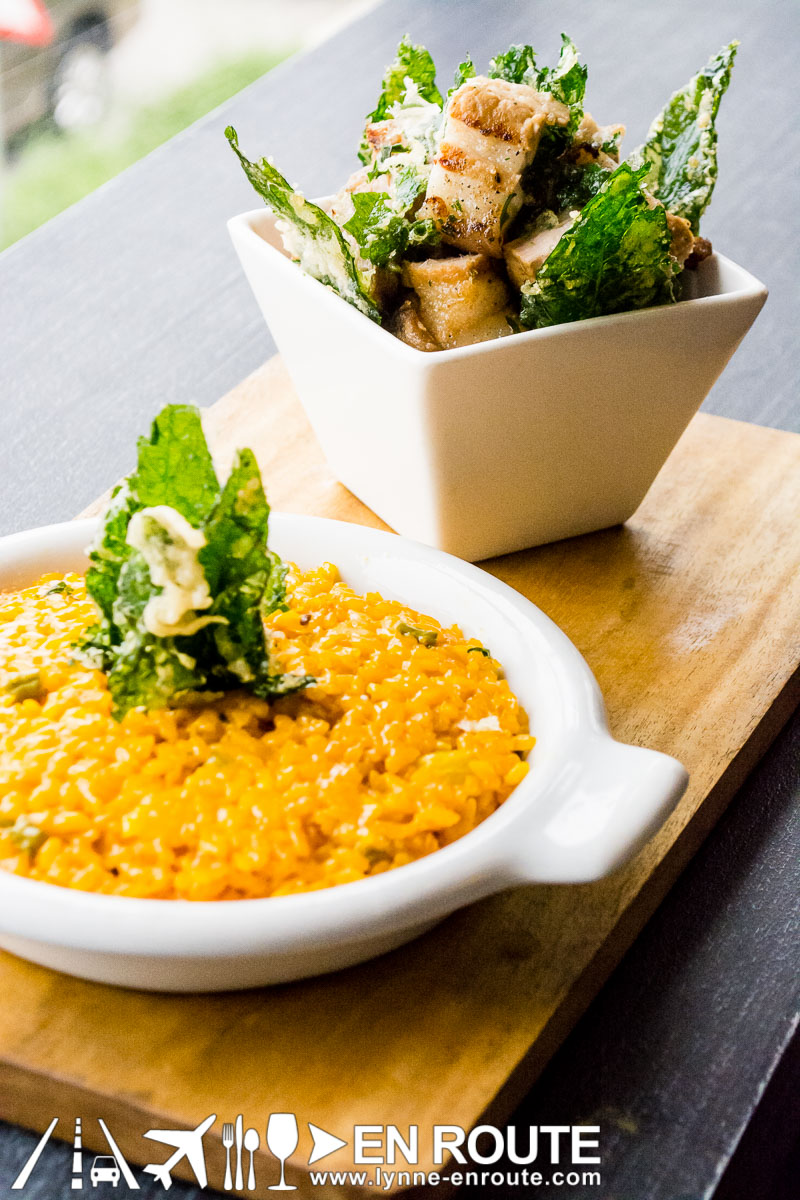 Sinigang Paella with Grilled Pork Belly.
So they got the sour essence of the sinigang broth, packed it really good in a paella style rice, and served it with a side of grilled pork belly. Flavors are so pronounced, yet not cloying to your taste buds. It makes you want to take in more.
And more there are: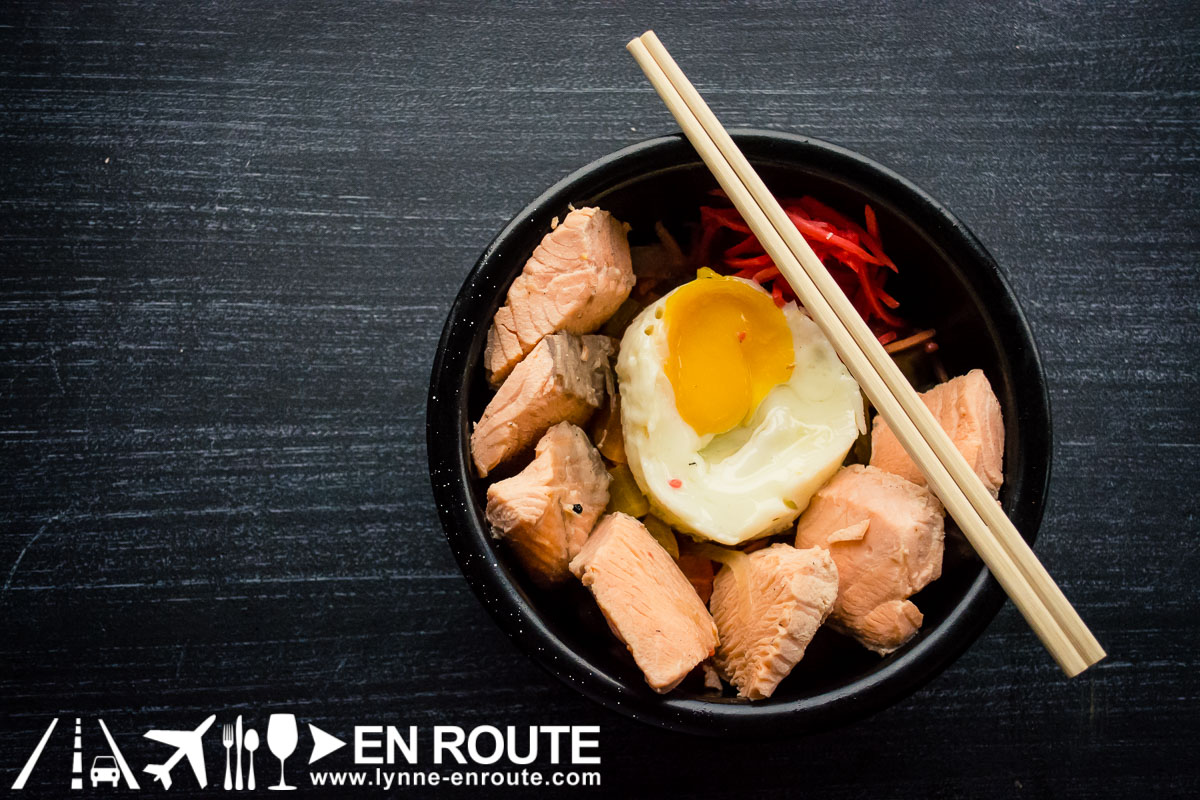 Check out this Japanese Inspired Grilled Salmon with Miso Sinigang.
It's a work of art. And that creamy salmon flavor with the umami miso merging with a tart/sour sinigang? Who is the chef in the kitchen? (Oh wait. Yeah his name is Neil). People should thank him for bringing so much life into these dishes.
More seafood? Let's go back to Filipino basics like a succulent, juicy grilled squid. That glaze brings it to a whole new level.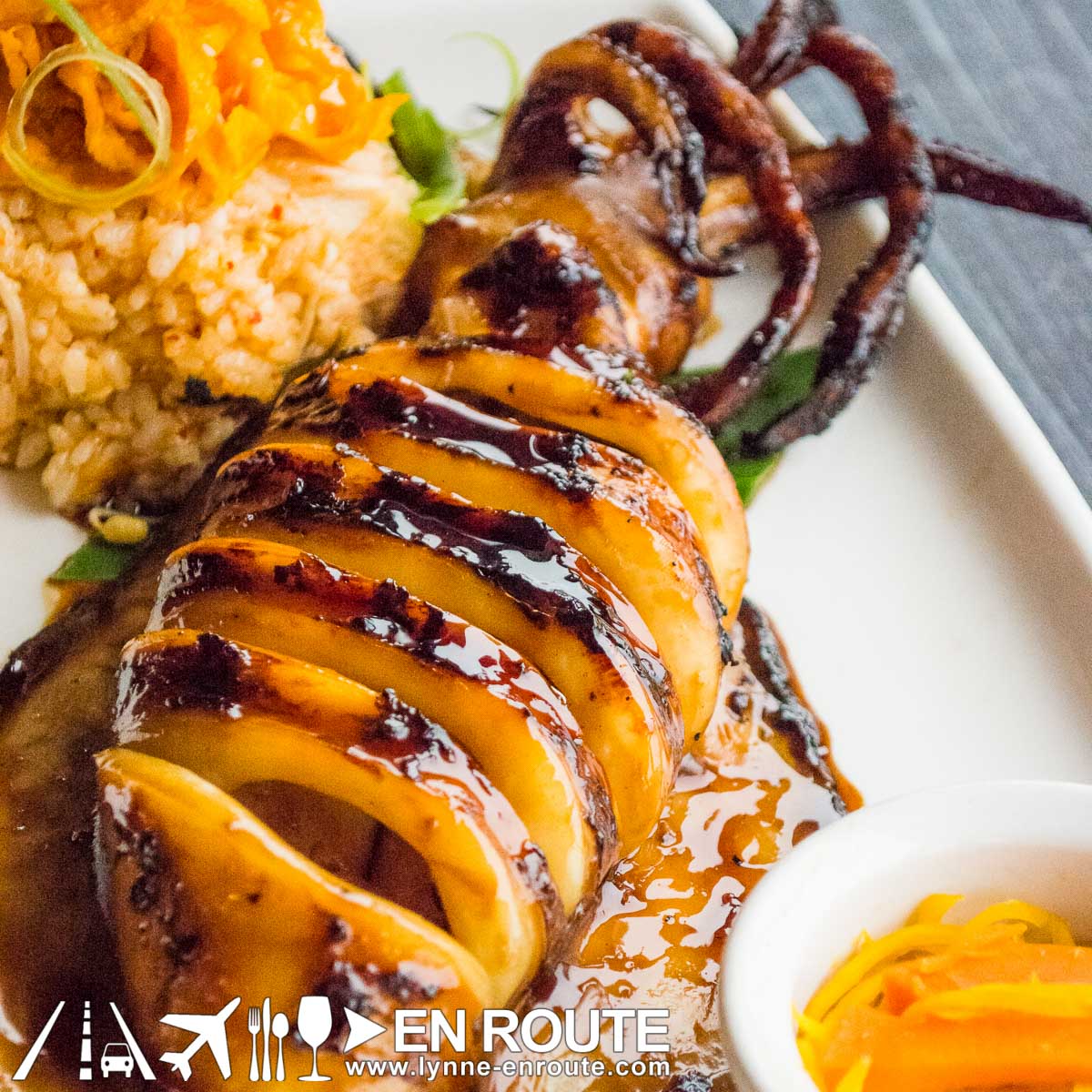 Enough praise? Not quite yet. There's always room for more of that in the desserts:
Like the Puto Pan Fried in Butter.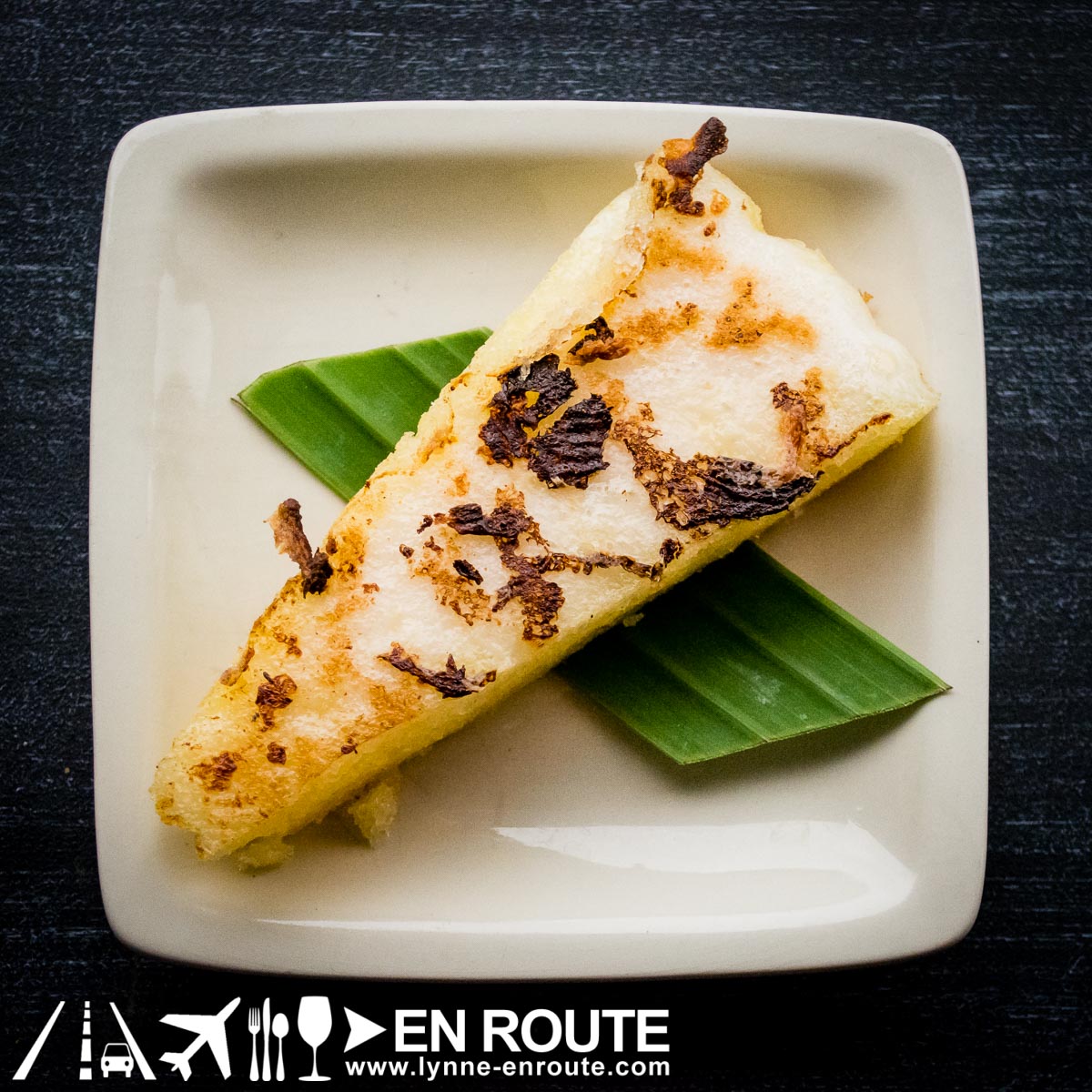 Filipino desserts are known for making ingenious use of sticky rice, and Neil capitalized on that with some butter for even more flavor.
More Filipino style? The Puto Bungbong with Buco Jelly and Toasted Coocnut are here, as well as Turon de Napoleon.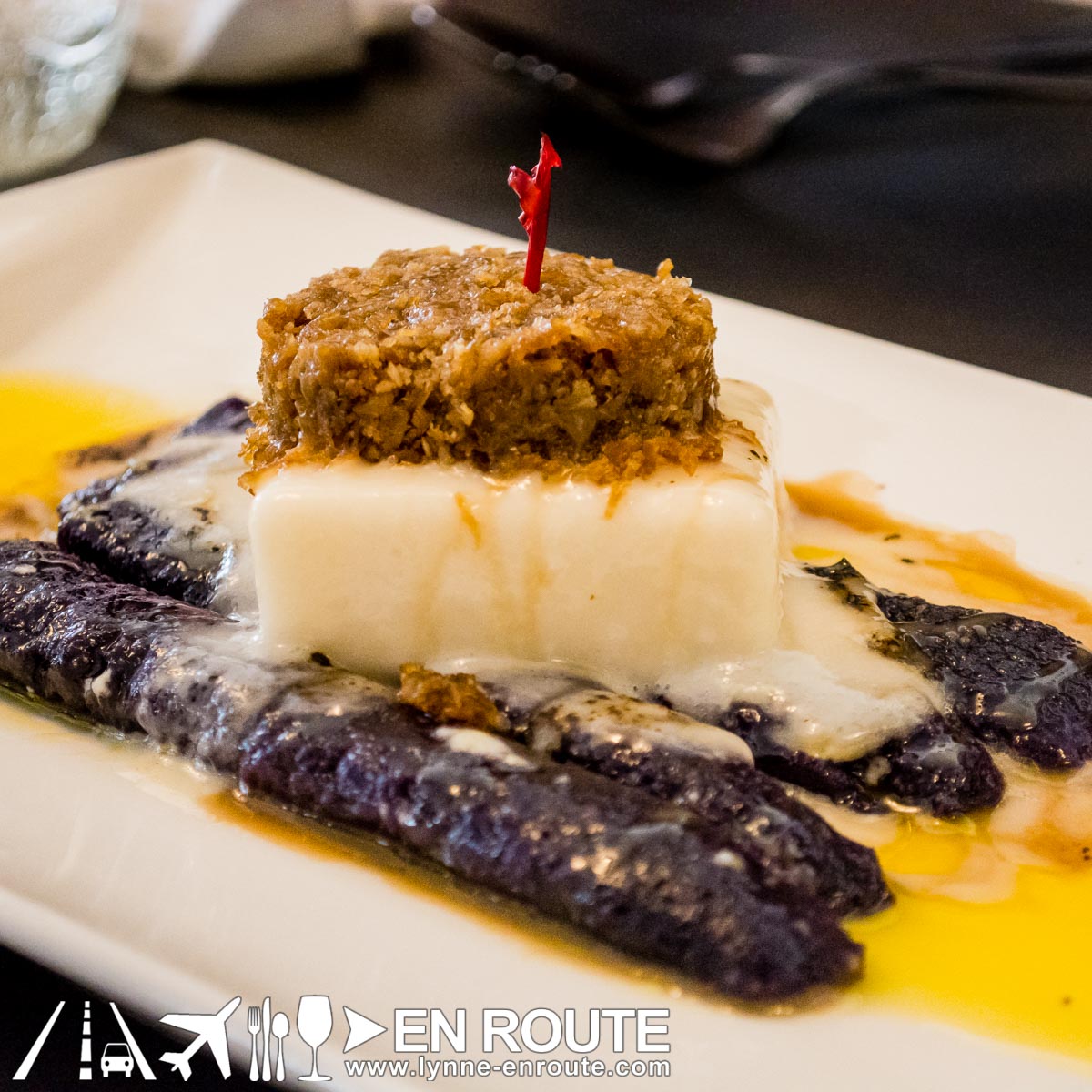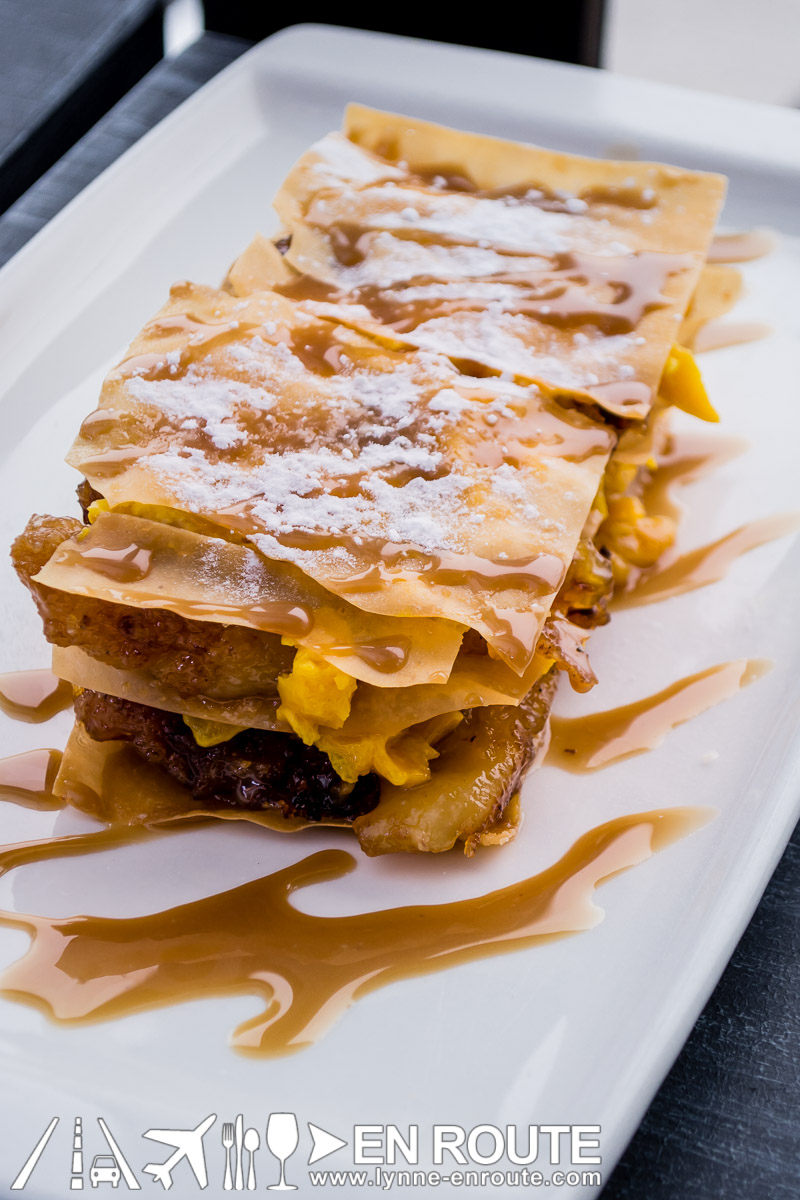 It's homey, it's familiar, and it's food that is easy to understand yet gives a new dimension to flavors never seen to match before. Yes. There is a reason to head south of the metro because of Neil's Kitchen (aside from the already other favorites like this ramen joint that serves an awesome Curry Tantanmen Ramen, conveniently located just across Neil's Kitchen).
People south of the Metro, you got it good with this place
Neil's Kitchen is located at Lot C 701 and 704 The Westgate Center, Filinvest City, Alabang, Muntinlupa City, Philippines
Tel. Nos. +632-710-8962 / +632-771-1334/ +63917-311-2916
Comment on this and Share it on Facebook!
comments
Powered by Facebook Comments