It looks like Dumaguete is starting to embrace various culinary concepts with this restaurant in town

After walking for a bit and enjoying the evening, it was time for dinner in a place that looked distinct and special.
KRI Restaurant is a relatively upscale establishment with fusion cuisine that seems to be quite popular to both the adventurous and the more distinguished people in Dumaguete.
And with its modern streamlined interiors mixed with basic unpolished concrete accents here and there, you can be forgiven if you feel like you stepped into a restaurant found in some of Manila's malls. KRI's clean lines and lighting placements are top notch. Art paintings and decorations also give the identity that this restaurant is really in the modern times.
They got free Wi-Fi, too
!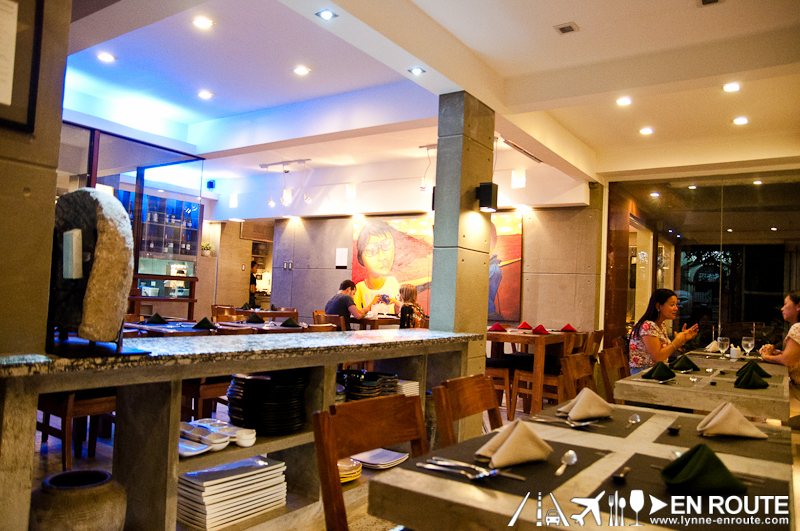 It also seems to have gained recognition, with articles laminated and posted in some of the columns. Interestingly, though, the food mentioned in these articles do not seem to be in the menu. Probably changes once in a while. It was going to be a light dinner, anyway.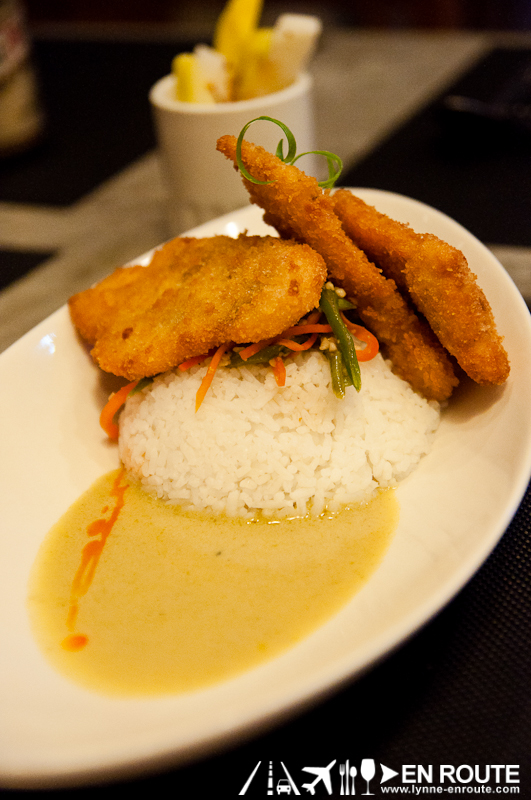 You start off with some sticks of the local yam bean/Jicama (singkamas for the locals) and green mango strips brushed with a bit of spicy chili. The chili can sure give that jumpy kick and can get people scampering for water.