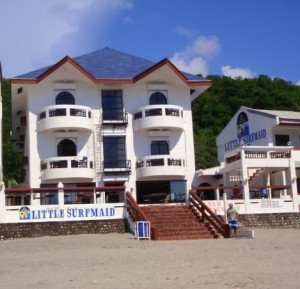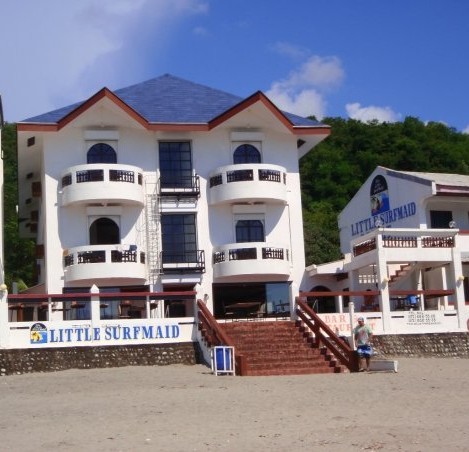 Those who try or will try the Little Surf Maid among all the resorts in La Union will always have this on top of mind on their return trip because of one thing: Good Customer Experience.
Reservation
It all starts with a phone call for reservation. Any of the staff can immediately give you details about the availability of rooms, waves/surf conditions and the bank account where you will need to place a 50% reservation fee. It is advised to reserve 3-4 days in advance, especially during the peak seasons of December to March, and from August to October.
Upon driving in, the bricked courtyard will give a quaint homey feel. When you enter to register, you are greeted with friendly staff who will assist you from carrying your bags to operating the air-con, showers, cable TV, and safety deposit boxes inside the rooms.
Rooms and Amenities
The rooms will depend on size with corresponding rates, but from all our visits there, there has always been these solid wood queen sized beds covered in your standard mattresses. The blanket seems to have a weaved pattern usually found in the Benguet and La Union provinces.  Bathrooms are in pristine shape. There was one incident though where the flush was not working, but the staff immediately transferred us to a new room with no objections (again, excellent customer service)
If you get the suites that can house four (but can go six when you place the beds together and sleep in canned sardine formation), you will be treated to extra amenities like complimentary coffee with cups and spoons, a water heater, and a small living room. Depending also on how much you shell out, you get a view of the courtyard, or a view of the beach (highly recommended!)
Oh, something we love to live by in this day and age: Free WiFi on the whole resort!
Food/Drinks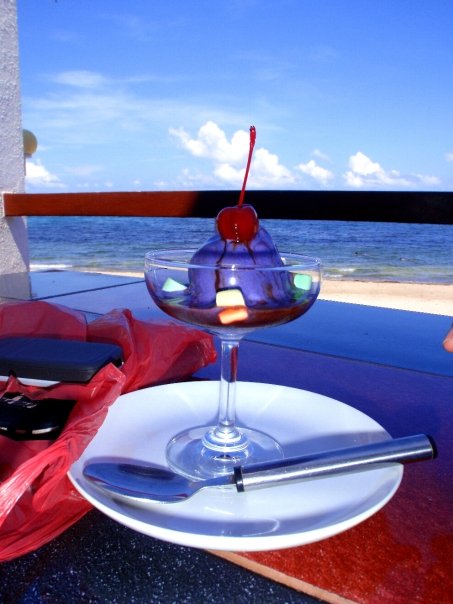 The resto/bar features a variety of popular meals from clubhouse sandwiches, to Filipino breakfasts, to ube ice cream, and other meals normally found in bar/grills. Prices of meals are on the upside compared to the adjacent resorts (About PHP 150.00 to PHP 280.00). Something you pay for an upscale experience. Get their brewed coffee. The roasted scent and slight chocolatey aftertaste gathers quite a few fans.
A dish worth trying is their Aussie Breakfast, made up of hash browns, bacon, toast, egg cooked your way, topped with a filling sausage that will sink and stay in your tummy for quite a while. You will need this once you get on your board to surf, because the moment you catch that perfect wave, you will not want to step into land until lunch time (or when your energy drains, whichever comes first).
Surfing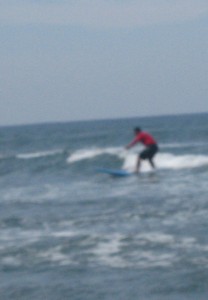 Speaking of surfing, the resort also has their resident surfing instructors who are very encouraging. They will ensure you get to learn, have fun and feel like you are one of the locals all at the same time.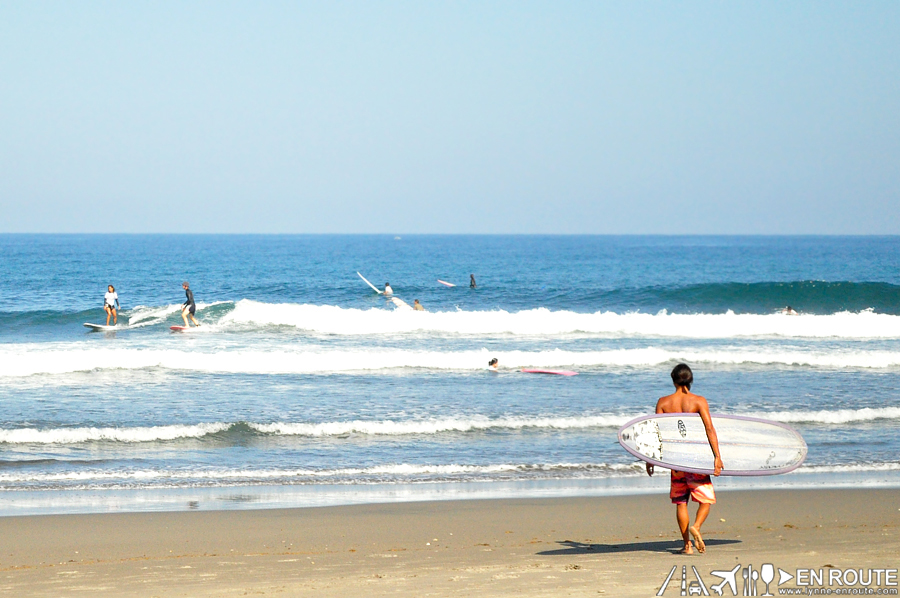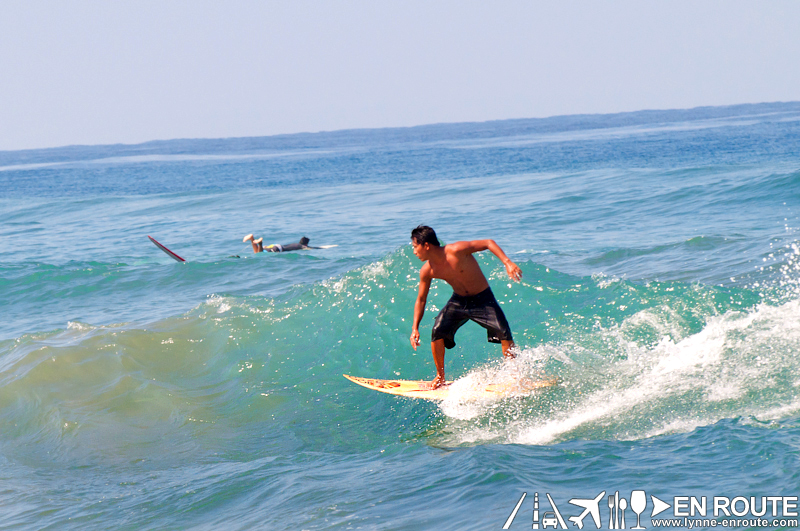 Nightfall
As the day ends and you watch the sun set turning the azure blue sky into layers of purple, red and orange, go grab a beer or some mixed drinks and chill the night away (don't forget dinner either in the resort or in other food places nearby). In case you lose track of time, they have a staff on duty helping out with any of your needs until the wee hours of merrymaking.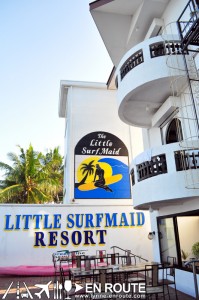 There are other places that can give the standard amenities needed for a no-frills accommodation. There is also this new sassy looking resort offering private pools and more upscale creature comforts. We have yet to try it but the rates have so far been a bit too much for our budget given that you will be spending your day mostly on the beach taking on the waves. So until then, if you want that extra feel-at-home vibe, the best bang-for-the-buck so far has been the Little Surf Maid
Visit their site to know more about the place and how to get there. Budget approximately PHP 2,500.00 per head for an overnight stay of three pax (includes transportation, toll fees, about 2 hours of surfing with instructor, meals and drinks)
To see more pictures on our many trips to Little Surf Maid, Like us on Facebook!
Loved this post or have your own stories of the Little Surf Maid? Share it! 😀

Comment on this and Share it on Facebook!
comments
Powered by Facebook Comments