One thing's for sure, the people behind Disneyland are pretty darn good at what they do! It's all about the experience.
And it doesn't start and end with just the park.
Choo-chooing your way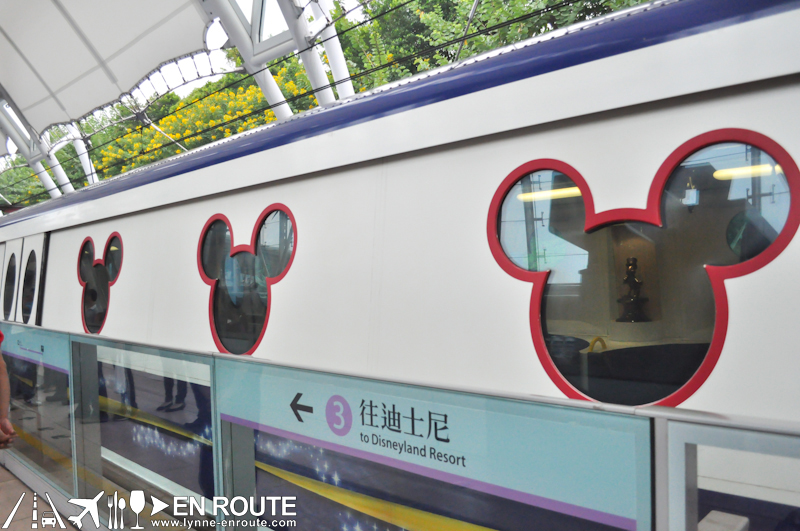 For those who are coming from the train station, once you enter Sunny Bay, the bright pink line already heralds a different experience.  Spot the not-so-hidden Mickeys as the train chugs along bearing windows in the shape of our favorite mouse.  Sink into the plush blue chairs as you take in the different encased golden statues of different Disney characters we love.  And get off at the Disneyland station – probably Disney's version of Harry Potter's Platform 9 ¾. 😀  Every nook and cranny bears a logo, a symbol, or a sign that you are definitely in Disneyland.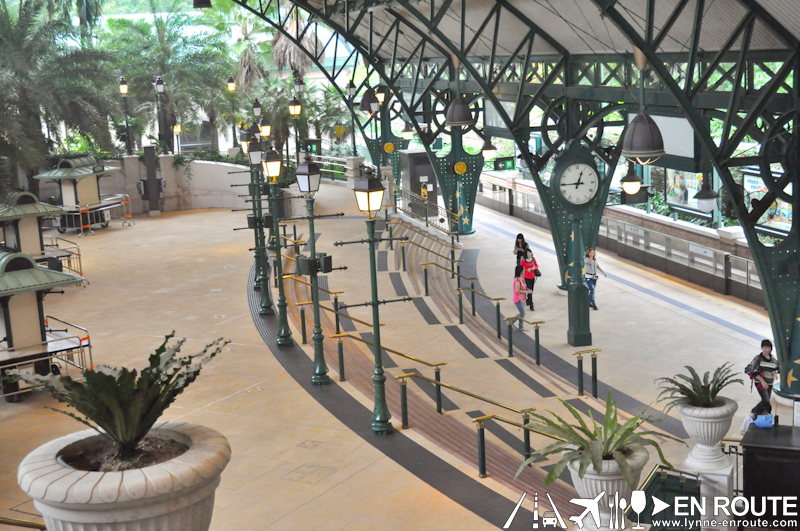 Channel Your Inner Celebrity in Hollywood Hotel
Now, for those who choose to get accommodations from Hong Kong Disneyland, you get two choices: one is the Disneyland Hotel, and the other is the Hollywood Hotel.  We chose Hollywood.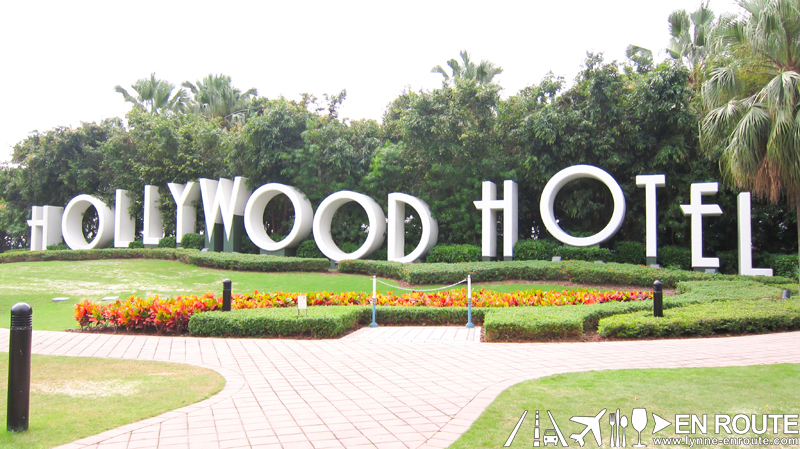 And we felt very much the star.  Service is never lacking in any way.  Again, it's in the details.  The mirrors, the windows, lamps, – even the recorded voice in the elevator (!) – they all show how much thought has been given into ensuring that from the minute anyone steps foot on Disney property, they don't forget it and they enjoy it.  You begin to live and breathe Disneyland.
Studio Lounge
Care for some drinks to cap the night?  Walk in and take a seat by the bar or choose any of the comfy chairs in the Studio Lounge.  Watch your favorite Disney movies on the big screen while you wind down.
Chef Mickey's Buffet Breakfast!
And of course you have to experience the taste of it.  What better way than to indulge in a buffet breakfast at Chef Mickey's?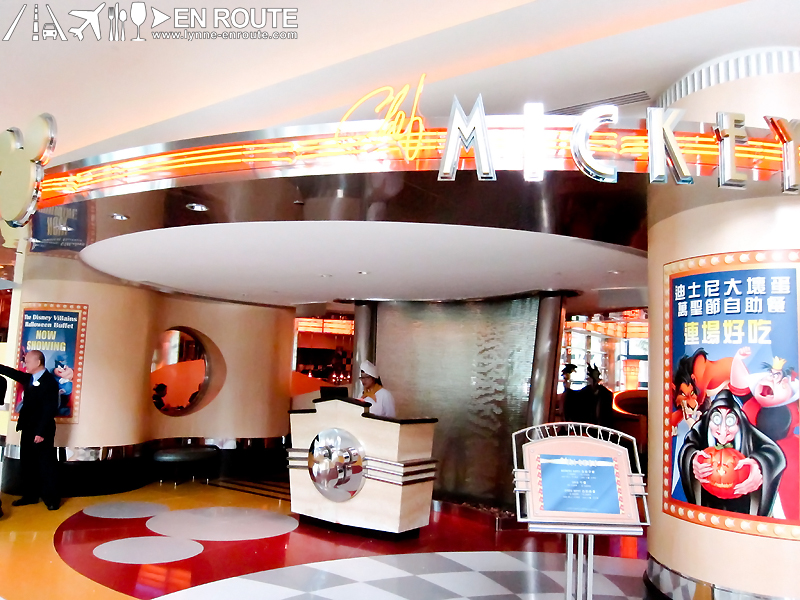 Like any typical smorgasbord, the choices are a lot.  You can go full-on attack mode or eat healthy (which would defeat the purpose of a buffet breakfast…).  We met those lovely Mickey Mouse waffles again and for dimsum fans, their selections are to die for.  They even have a cute version that's like an asado siopao inside.   All around, they have murals and paintings and posters to complete the entire experience.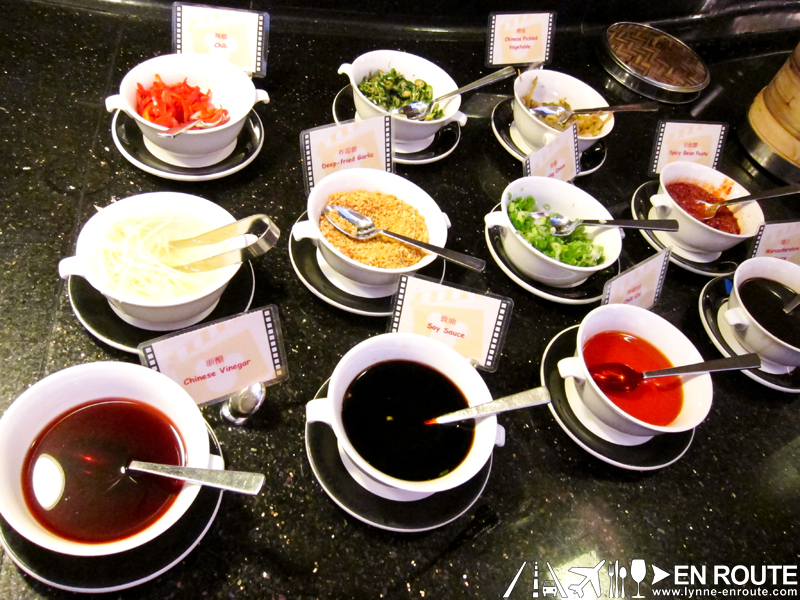 More of the hotel to see
Here are more photos so you can appreciate Hollywood Hotel some more.  From vintage cars to the slides, it's definitely one big playground especially for the kids. 🙂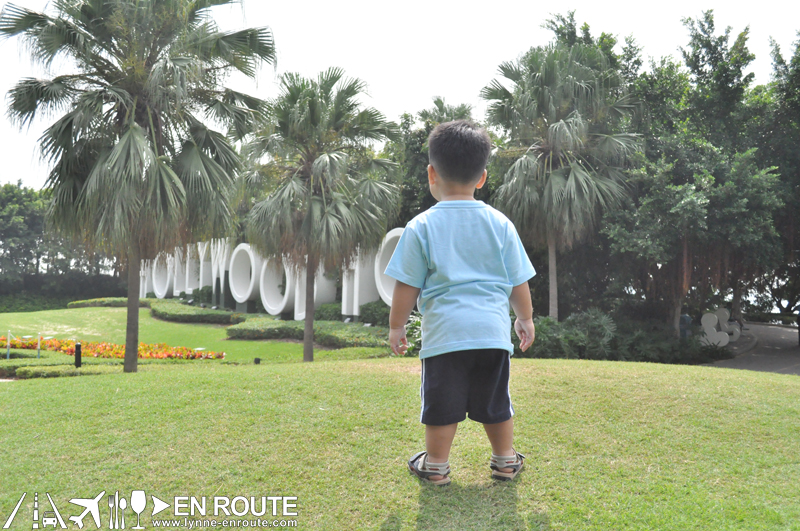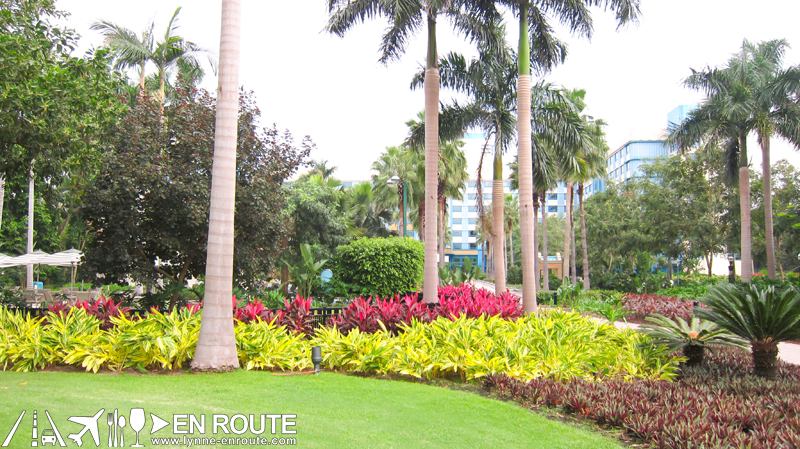 An overnight stay is actually enough.  I can't say it will leave you wanting, like you feel you weren't able to do something in the hotel, because the main attraction will always be the park.  But it does leave you feeling like you'd like to do that all over again. 🙂
Comment on this and Share it on Facebook!
comments
Powered by Facebook Comments