If you are headed towards the northern part of Luzon like La Union, Baguio or Ilocos area for a vacation, chances are you will be passing by Rosario, La Union. You can't miss it. It is the very first town past the long bridge after Pangasinan, with landmarks such as the giant Pepsi cans from the Pepsi cola plant and the rows of gasoline stations for that last fill up before reaching your destination. Road trips are always feel good vibes 🙂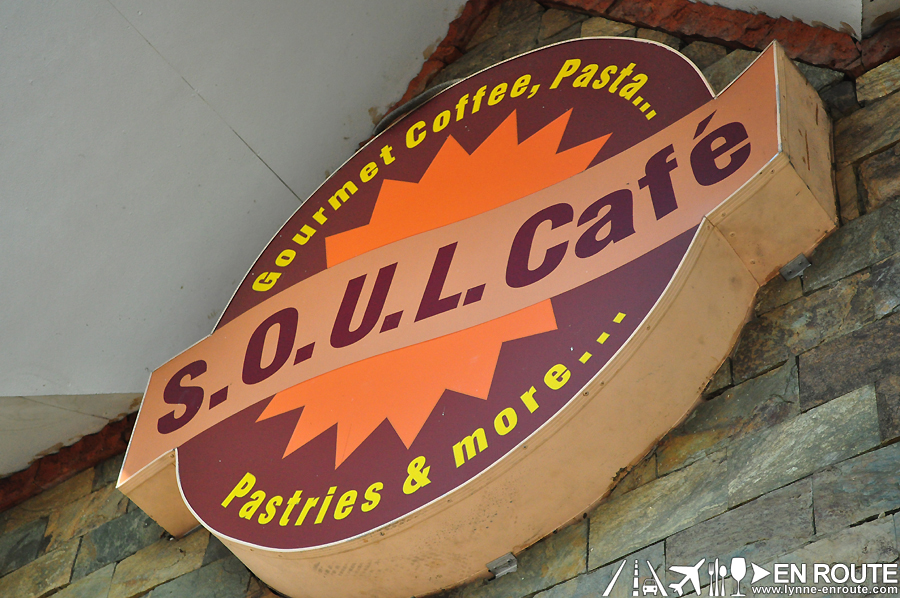 And add to that feel good vibe by planning your trip around a lunch or snack in S.O.U.L. Cafe 🙂
S.O.U.L. Cafe sits just right after the lane of gas stations. It's got ample parking so stopping by really presents no worries. Just like how road trips should be
The interior looks like an ecclectic mix of native furniture and makeshift trinkets. It feels like stepping into a quaint gypsy home.
If you are planning on staying a wee bit longer, you may want to check out the second floor:
The low ceiling coupled with low coffee tables and small shelves filled with pocketbooks and conversation pieces makes it a cozy nook to unwind or spend time with friends. Yes. those pillows are comfortable 😀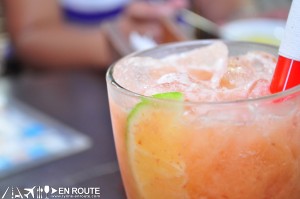 Once settled down, refresh yourself with some of their freshly made juices. The strawberry-mint juice is a must try. Even the mint they use is fresh from their backyard.
If you are more of warming up, it is the pumpkin soup that will satisfy. Then it's off to some larger orders: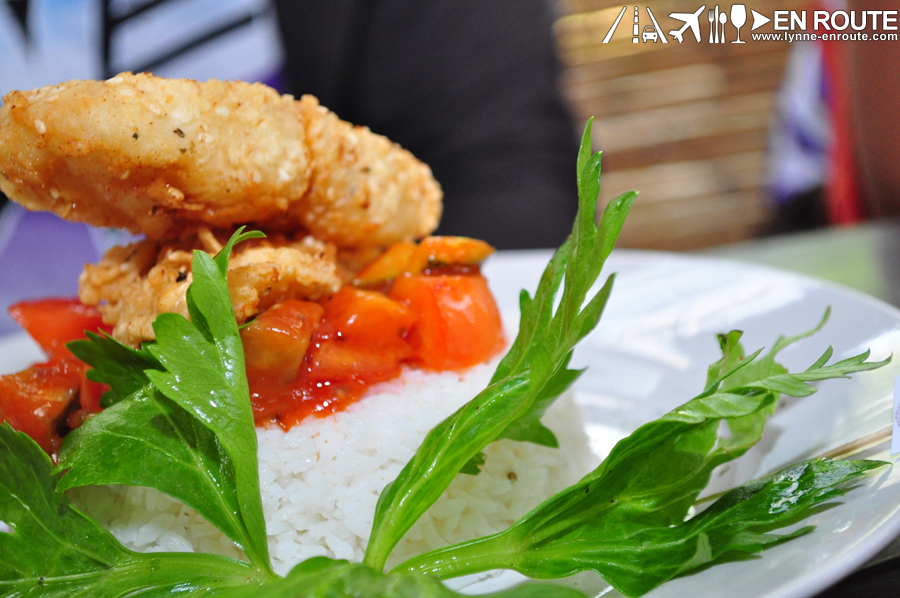 There are sandwiches and rice meals, with different fillings and viands. All day Filipino breakfasts like tapas and tocinos are available, as well as fish fillet and fried chicken. They're filling, flavorful, and their balanced taste uplifts your spirit just like how comfort food should.
But there is something more into it that makes them more feel good than the usual:
The meals come with little quotes stuck in toothpicks. They are uplifting and all positive. This is a feel good no-negative cafe, after all 😀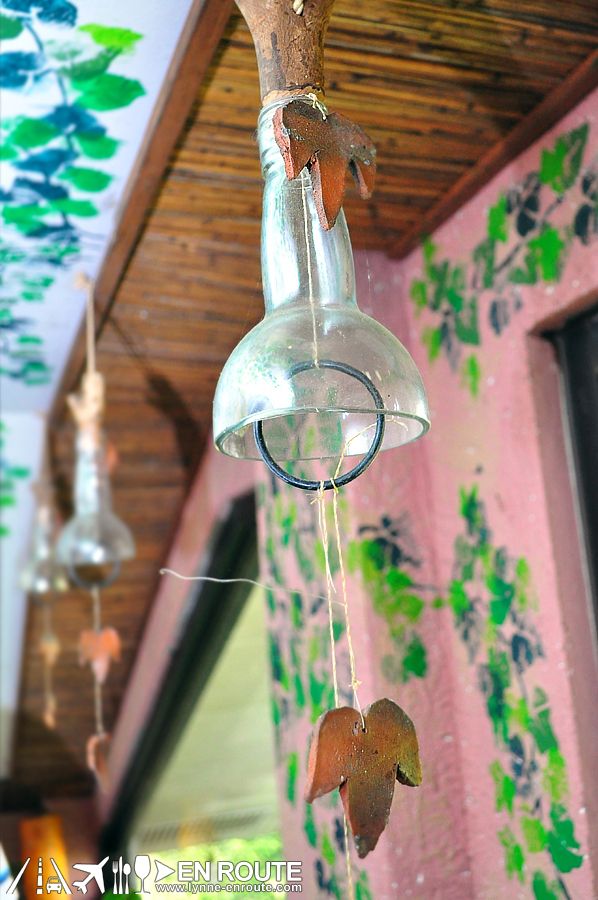 The S.O.U.L. Cafe is what every road trip is all about: no rush, good vibes, and all about positivity. With refreshing drinks and comfort food, this is a must stop on your North Luzon road trips.
S.O.U.L. Cafe is located at Camp One, Rosario, La Union. It is just past the gasoline stations and will be on your right when heading to Baguio.
Also, check out the cafe beside it, with those plastic bags filled with water peppered all over the open windows. Supposedly it is a natural insect repellant. Probably confuses them into going through 😛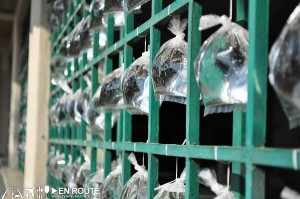 Comment on this and Share it on Facebook!
comments
Powered by Facebook Comments