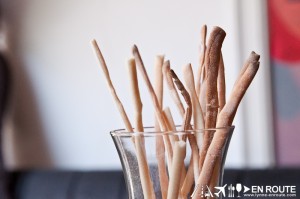 There really are days when after interacting with too many people around you, a lunch all by your lonesome actually becomes a welcome thought. Think of it as your little "me time" in a small place, slowly eating your meal, digesting both its contents and the morning frenzy that just happened.
There's no shortage of those small places, but Bistro Casanova in the Burgos Circle area of Fort Bonifacio may form part of your list.
Bistro Casanova serves Italian fare in a place you can call your own due to its quaint dining space. Given that it is not in the more prominent part of the Burgos Circle of restaurants, it is difficult to see, and its size does seem to shoo away those looking for places that seem more comfortable. But the food is worth staying for, especially if you can have the restaurant all to yourself 😉
A pasta normally is not a great meal for those long pensive solo lunches given that it is best eaten while it is warm, but this tomato based penne with slices of spicy sausages seemed difficult to resist. And so is a cup of coffee after a heavy meal 😉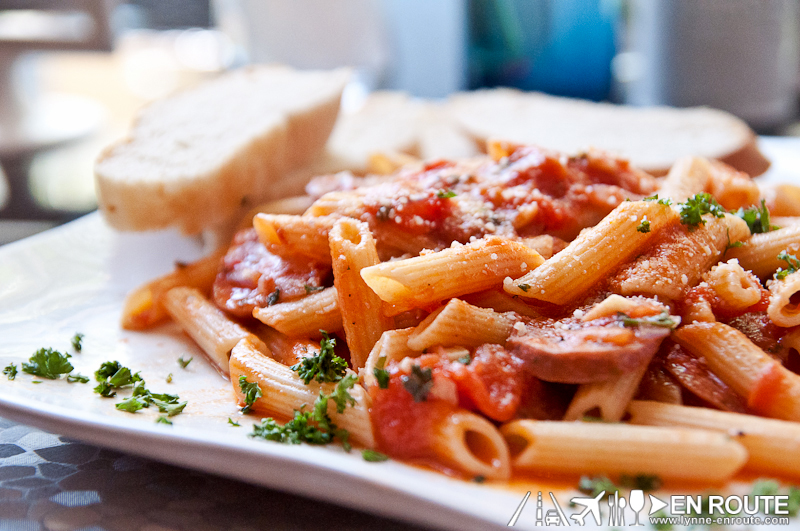 Drop by for lunch and give it a try. And at night, with all the wines and spirits, it seems like a good watering hole for the weary urban dweller as well 😉
Related Posts
Bistro Casanova is located at the Ground Floor, Kensington Place, 1st Avenue, Burgos Circle, Fort Bonifacio Global City, Taguig, Philippines.
Telephone No. +632-222-0136
Any small quaint place you call your own? Maybe you can share them on the Facebook Comments section below.
Comment on this and Share it on Facebook!
comments
Powered by Facebook Comments