Yolanda Action Weekend is over, and it looks like the restaurants have had quite a weekend. They are still consolidating their operations and will be giving updates soon.
On our part, we are very thankful to the readers and supporters of En Route in spreading the word. this kind of impact could not have been possible if not for you.
As shown in the En Route Facebook Page, this was the screenshot of the Yolanda Action Weekend post as of 10:30pm of November 17, 2013: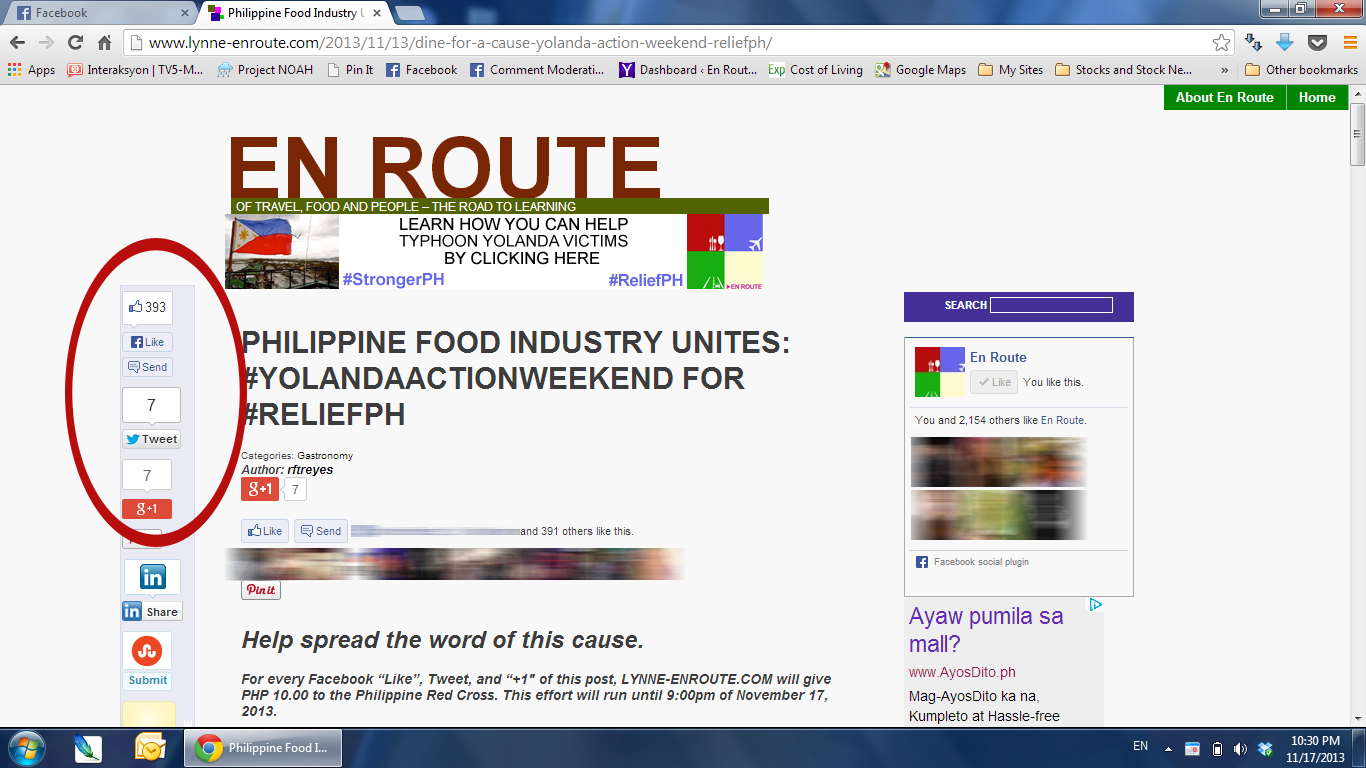 The final tally is as follows:
Facebook Likes = 393
Tweets = 7
Google +1s = 7
TOTAL = 407
With for 407 total social media interactions, multiplied by the PHP 10.00 pledge per click, this totals to about PHP 4,070.00
So here is a picture of the deposit slip: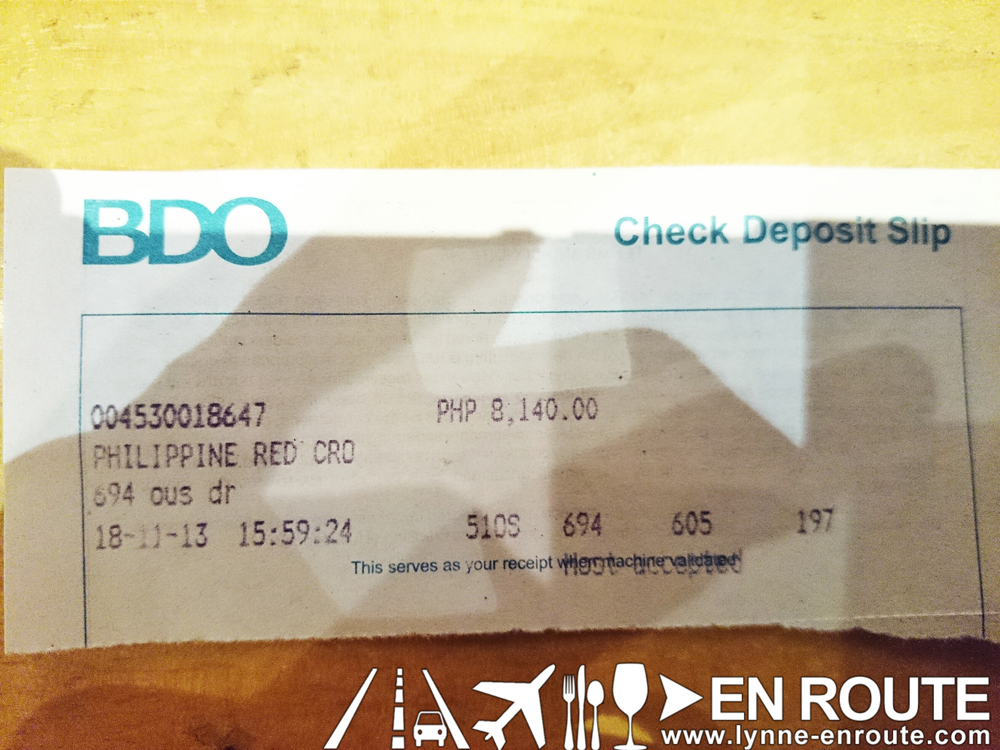 So why does it say PHP 8,140.00?
We decided to increase the pledge to PHP 20.00. Seeing how everyone needs as much help as can be given, this is the least that we can do. It may not bu much, but hopefully something to this amount can be used by the Red Cross to fuel up trucks that can bring even more good to those who are in need.
This has been a very humbling experience and gave us an idea on the power of people who come together for the noblest of causes. Rest assured that En Route will again be here to support such causes.
Once again, thank you very much. En Route to the road to rebuilding the Philippines.
Comment on this and Share it on Facebook!
comments
Powered by Facebook Comments