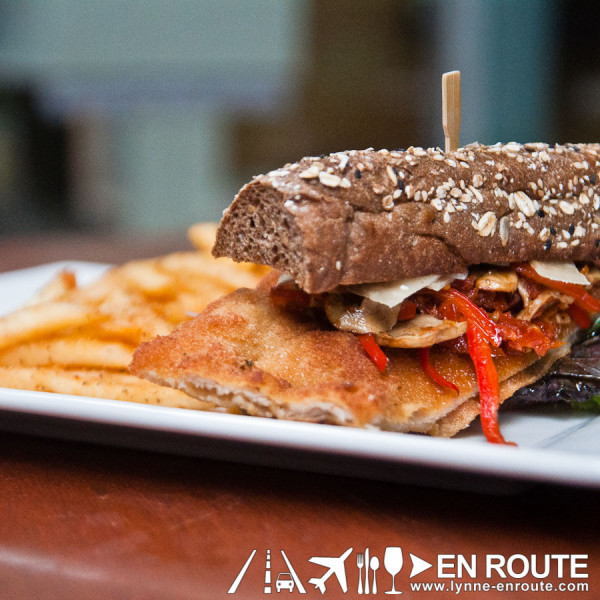 One sweltering weekend afternoon, a few friends over beer, and then some sandwiches.
You cannot deny it. There's just something about a meaty, succulent sandwich that just manages to find that spot in your brain to trigger an order of beer.
Could it be the mere salt content that the sandwich filling has? Or it is just the combination of other balancing flavors that make you crave a nice crisp cold one? I mean, look at this Pork Schnitzel Sandwich. Surely you can eat that schnitzel alone, but it had to be complemented by bell peppers, secret sauces, and a crusty bread.
You take a first bite, and then your brain signals that you have forgotten to order a beer.
Done.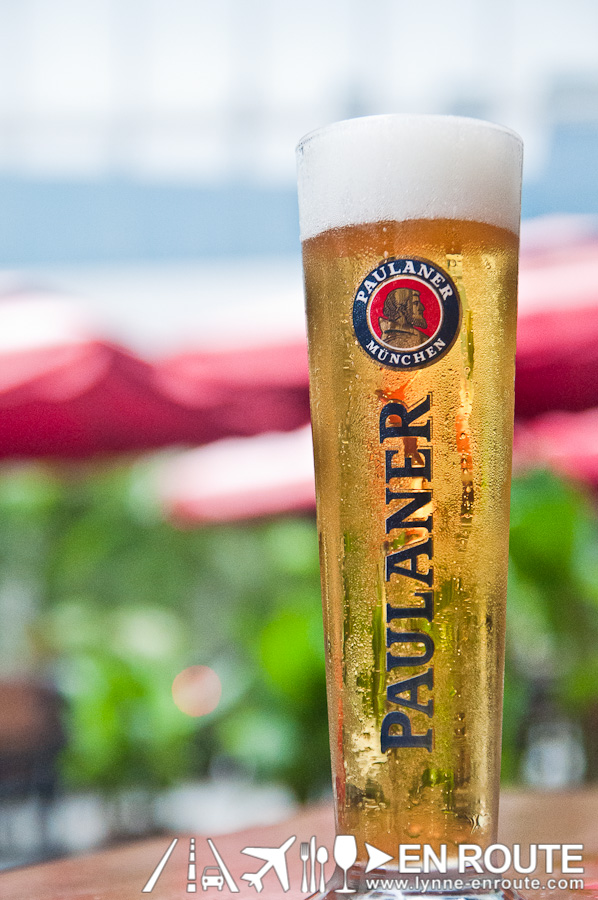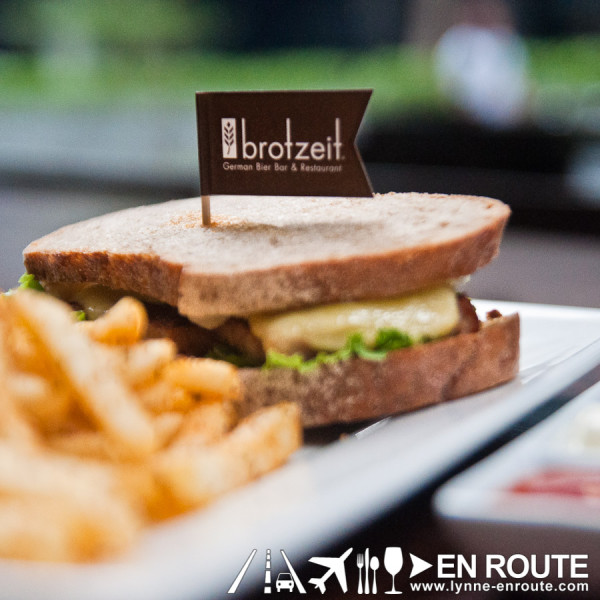 Your friends see you and your face of contentment stirs up envious feelings within them. They need to join in on the fun, too!
Someone sees a Meatloaf Sandwich. Well that should really hit the spot. With some rye bread and those oh-so-famous fries (Brotzeit is famous for those wickedly tasty fries.) and soon, you are joined by your buddies watching the noon go by.
And one last friend goes, "me too!", and decides to top everyone off…
… with a Meatball Sandwich.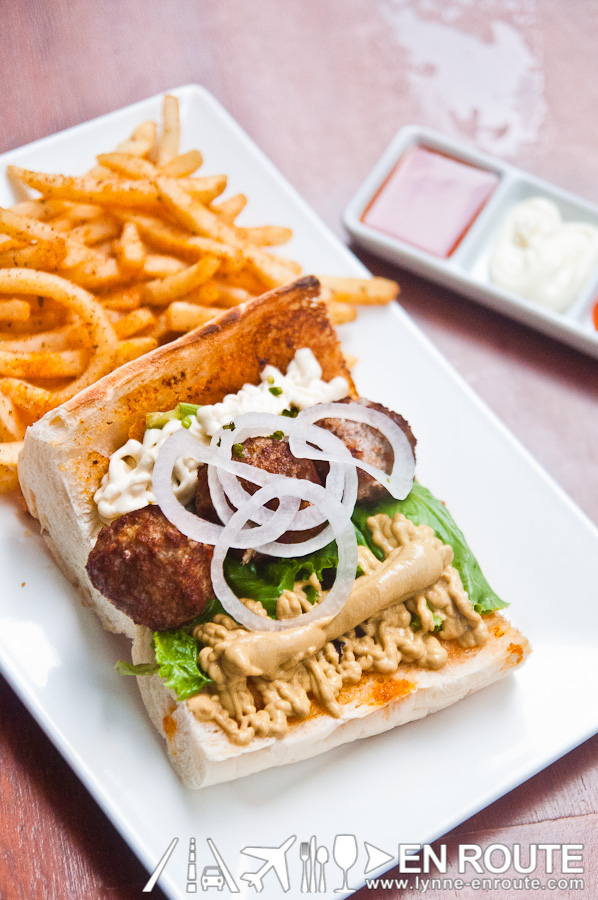 It just seems so bizarre. Meatballs are usually on top of a spaghetti, and not on an open-faced bun. But here it is, staring at all of you. It's massive, full of calorific goodness, and you can eat it in any way you like, including just putting that top bun and squishing it a bit to fit you jaw.
Everything feels so right… and then there are more fries to add to the mix, too!
What other way can you make this one great afternoon?
Oh yes. Another beer.
Brotzeit Philippines is located at the Ground Floor of the Shangri-La Plaza Mall, Mandaluyong City, Philippines
Tel. Nos. +632-631-1489
Comment on this and Share it on Facebook!
comments
Powered by Facebook Comments