Those cheap infusion liquors have gone a long way since the first experiment for cocktails.
Now, with the lack of ginger, a ginger infused vodka normally used for Moscow Mule was mixed in a recipe that integrates Chinese Braised Ribs and Filipino Bulalo. And those orange and lemongrass components? Absolutely delicious when partnered with bird's eye chili.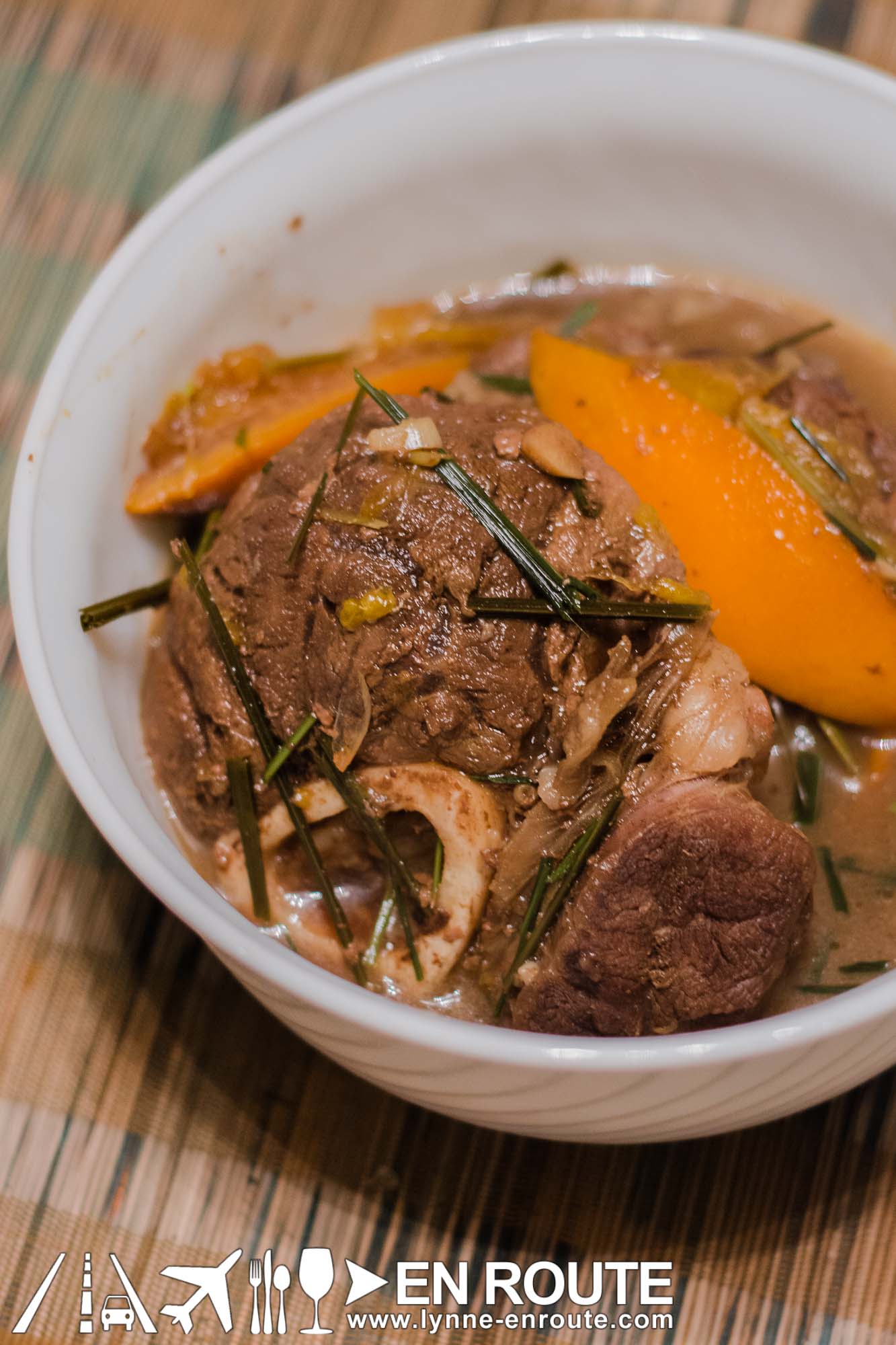 Ginger Vodka and Gin Asian Beef Shank Stew
Recipe serves three
1 kilogram worth of beef shank
1 cup water
1/3 cup soy sauce
1 cup honey or 1 cup brown sugar
1/4 cup gin
1/2 cup ginger infused vodka (or 1 tablespoon finely chopped ginger, then add 1/2 cup vodka)
3 cloves garlic, roughly chopped
1/3 cup green onion
1/2 cup Hoisin sauce
2 bird's eye chili (or siling labuyo), roughly chopped
1 whole orange, cut into eight pieces
3 stalks of lemongrass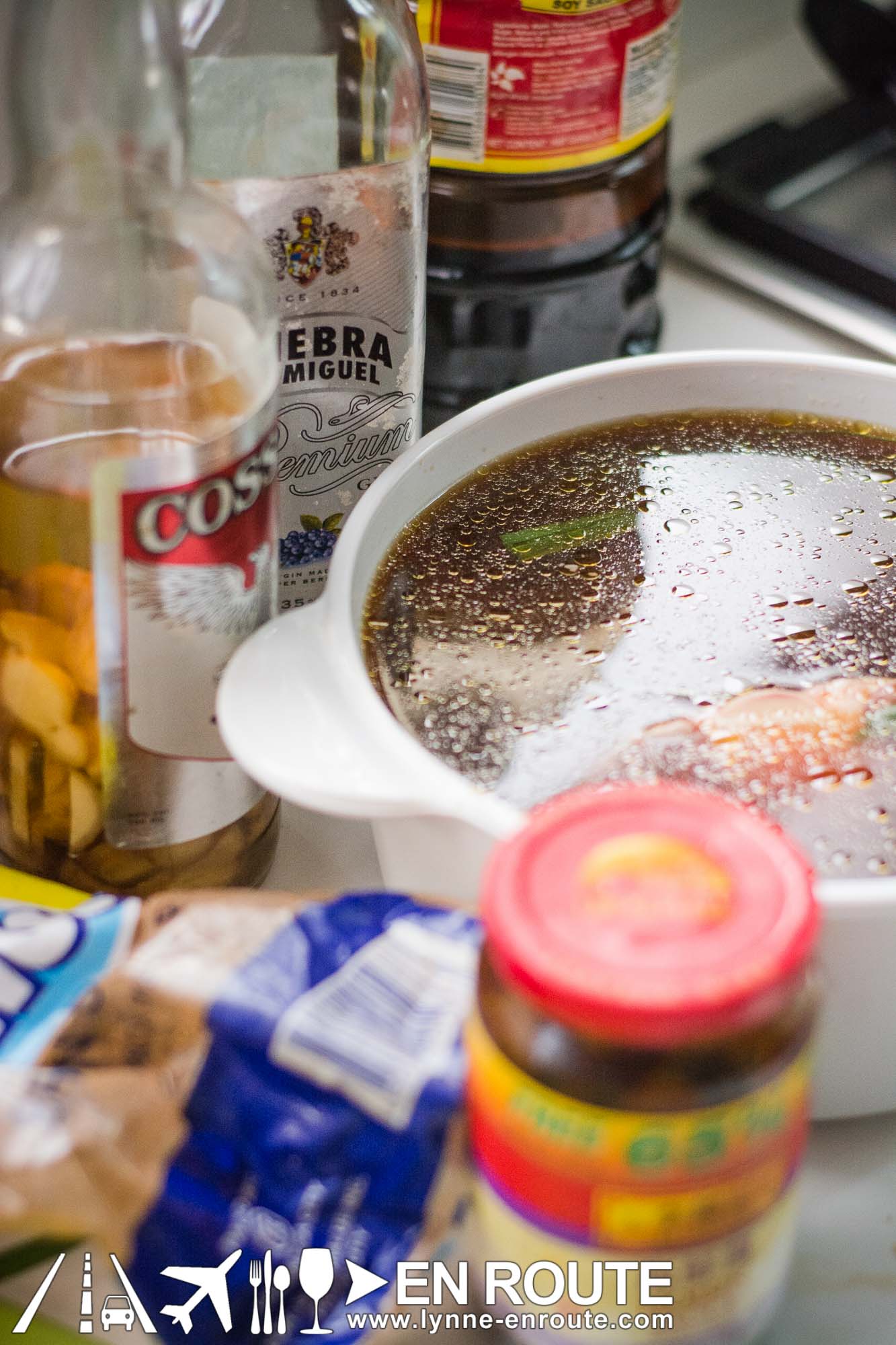 Instructions
1. Preheat over to 160 degrees Celsius
2. In a large oven-rated pot, place all the ingredients except the lemongrass. Swirl it all together until it roughly looks like a broth. Make sure the beef shanks are submerged. Add water if needed.
3. Place it in the oven covered for 3 hours
4. After three hours and about five minutes before serving, roughly cut the lemongrass and sprinkle it over the stew. If you wish to reduce the stew some more, remove the beef shanks and place the sauce in a saucepan and reduce it in a stove until desired thickness, and then add the lemongrass again in the last minute.
Note. Plus points when the marrow of the beef shanks melt and becomes part of the soup. That wholesome goodness makes it even more delicious.
The key to this is the long cooking process to ensure all the flavors mix in together into the slowly tenderizing beef. Goes great with rice. Take a sip of that soup. The sweet, salty, spicy, umami flavor with hint of orange sweetness and lemongrass freshness is perfect for the rainy weather.
More recipes soon!
Comment on this and Share it on Facebook!
comments
Powered by Facebook Comments