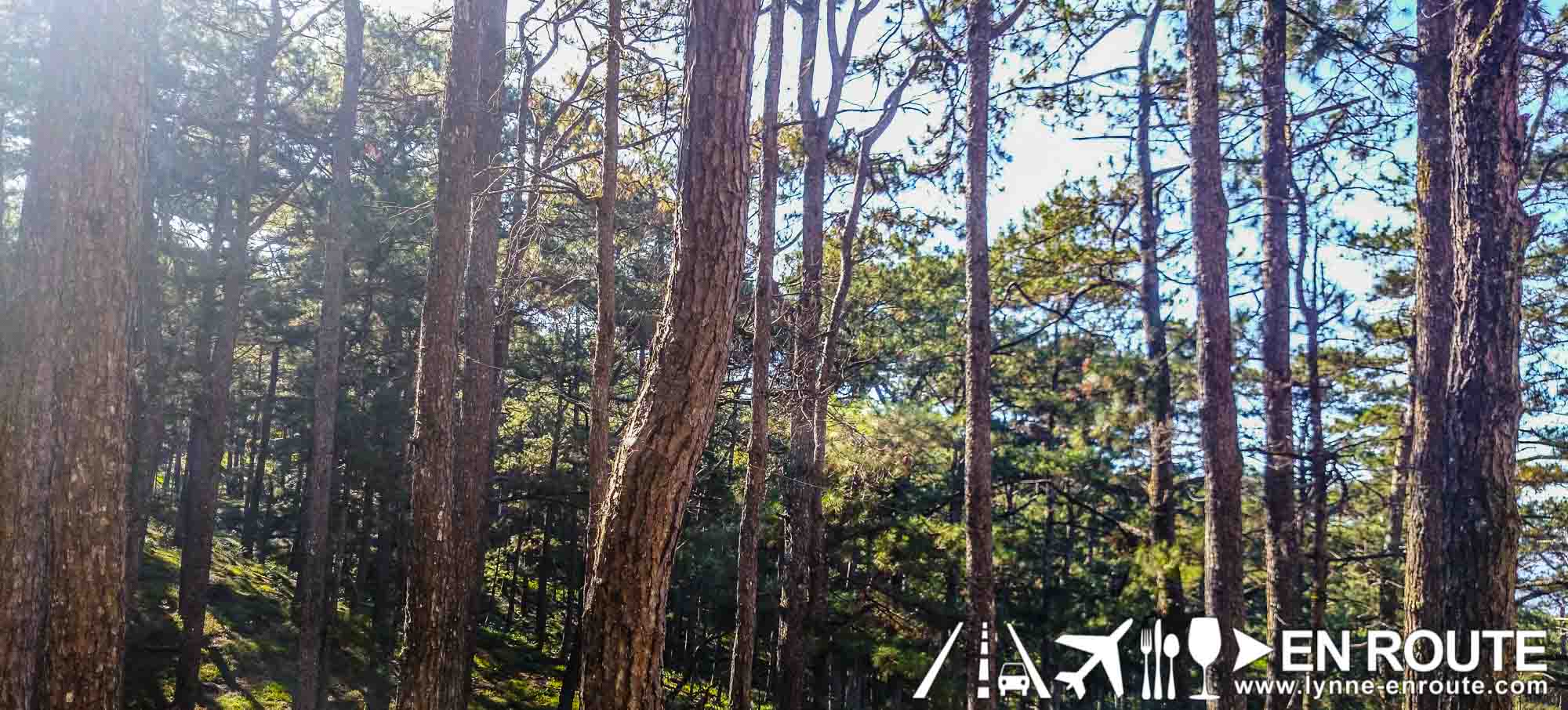 A few weeks ago gave an opportunity to stay at the Le Monet Hotel in Baguio. This is one of the more known upscale hotels in the area, what more having it situated inside the Camp John Hay grounds. Returning back to Manila and missing the cool weather and scent of pine, it gave time to reflect on what made the 3-day stay comfortable and memorable (aside from the cool Baguio weather and the KTG company. More about KTG here).
There are so many other hotels in the city, but what made this one special?
Was it the facilities?
It's very modern Victorian inspired, with the name Le Monet coming from the famous painter Claude Monet, whose replica paintings adorn the walls (other maestros are on display, too).
Crystal chandeliers help make it swanky, with suede chairs and soft couches to help you feel at ease.
And if you wish to take a swim, they are one of the few hotels in Baguio that have a heated indoor pool! Who says you can't have the nippy weather and have a dip at the same time?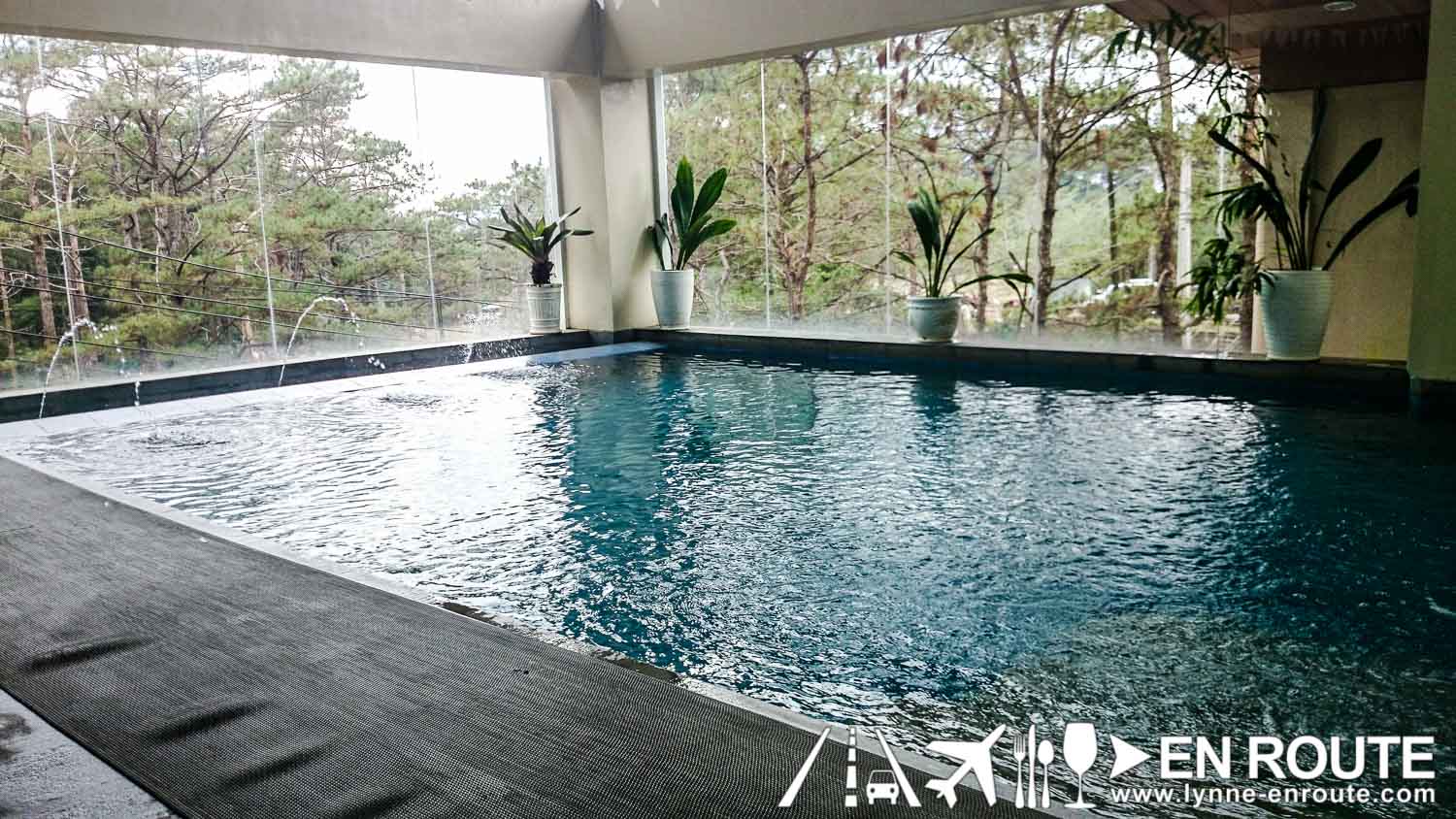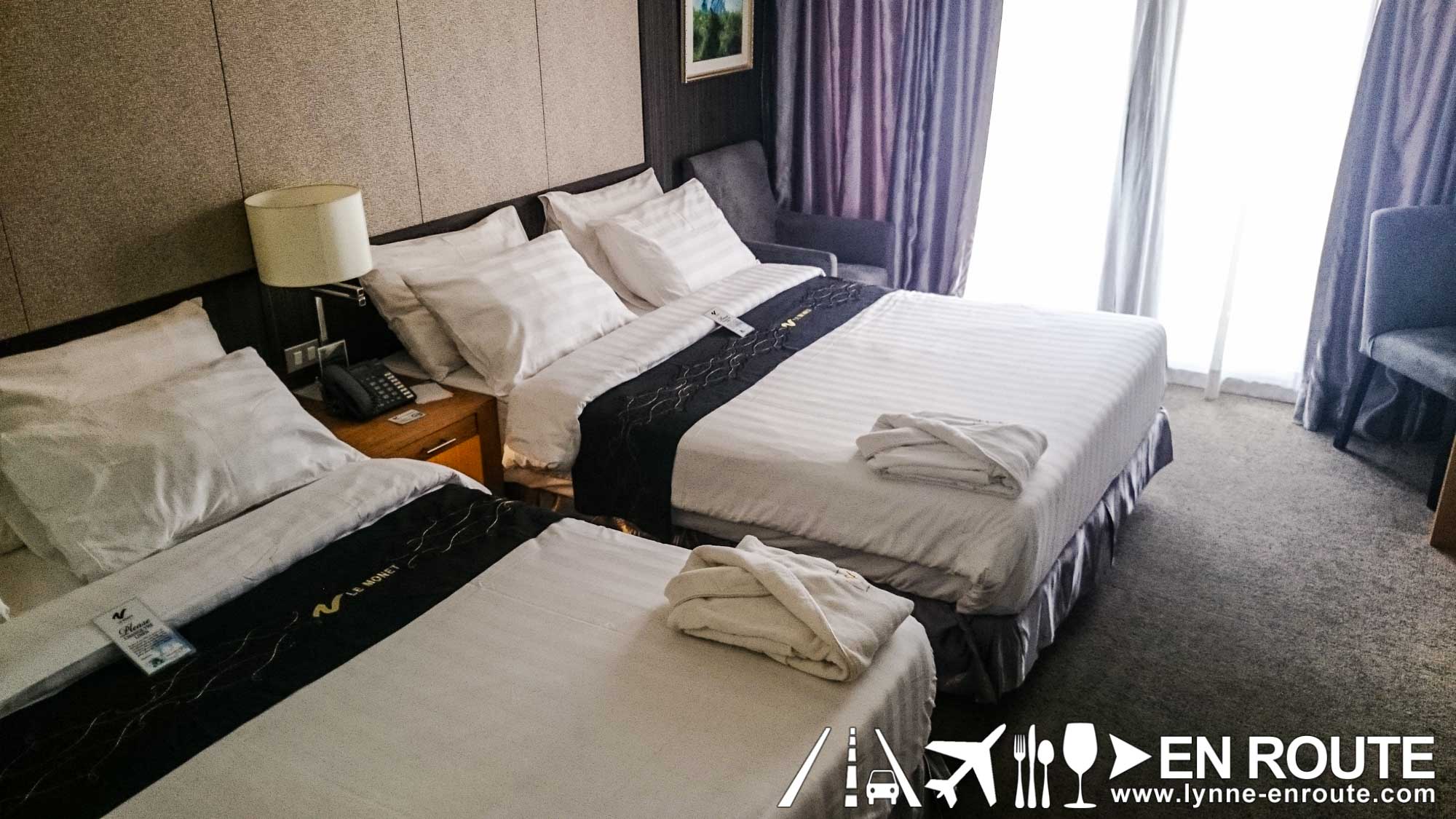 When you enter the rooms, large beds and balconies greet you. There are street view, and forest view rooms. If you can make a choice, get the forest view ones. You won't regret it.
Rooms are on the high side at around PHP 5,000++ per night, especially at peak season, but with security, peace and quiet, and comfort, the value is hard to beat.
But, any hotel can have all of these built given the said location.
So could it be the food?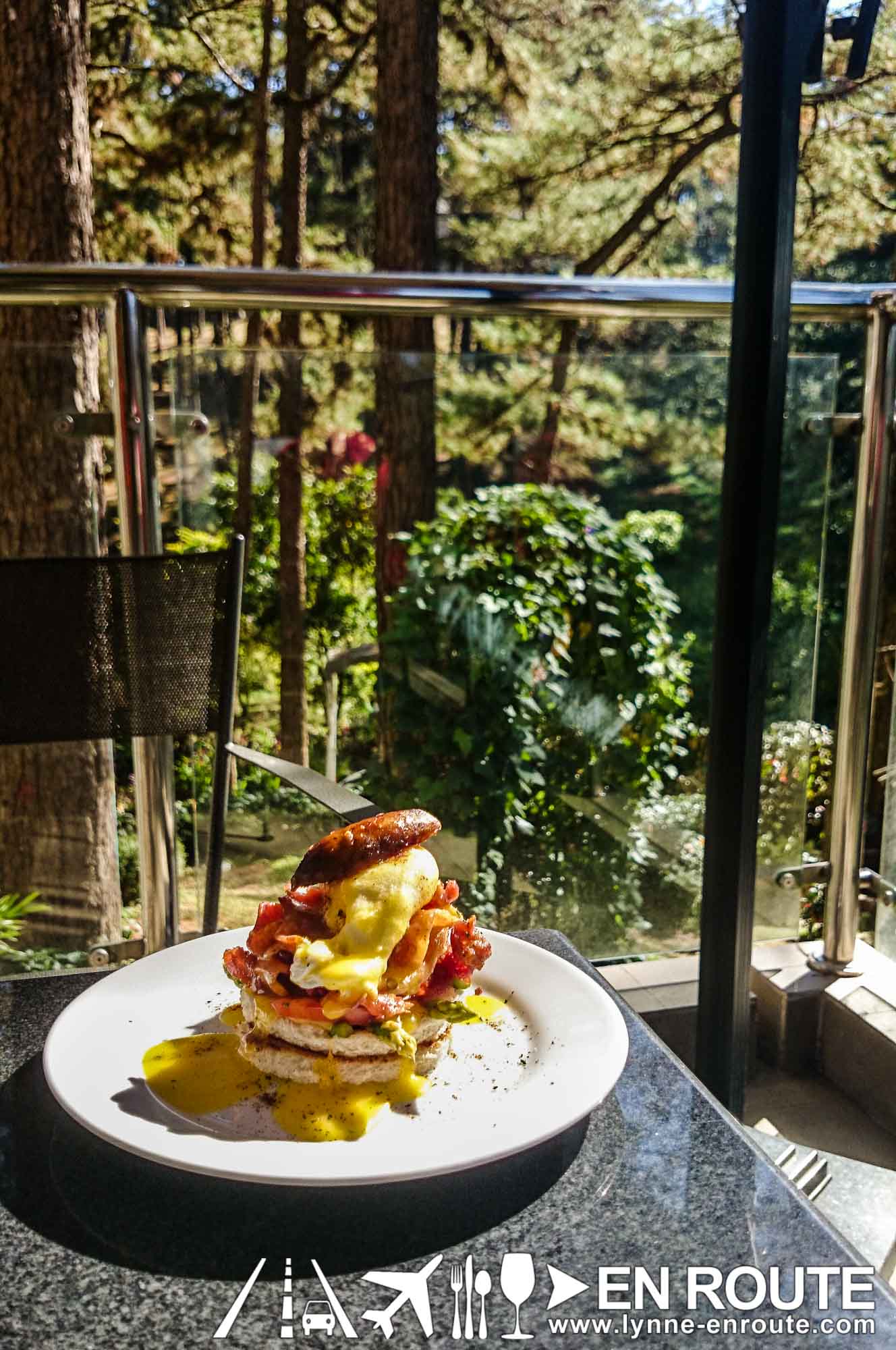 They sure shine here. The best of various cuisines from all around the world take their turns in the buffet line. And what was great? A remnant of our beloved Dinelli Deli is actually here in the lobby of Le Monet, offering fine cheeses, sausages, cured meats, and great value wine! It was a real nostalgic treat. You have got to have some of those Bistek and Chips.
Oh, and if available, have your breakfasts facing the pine trees of Baguio. This area is located at the rear side of the hotel. So few can offer this at a competitive rate.
Still, with the right scouting of talent, anyone can get good food in their place. There probably is something more.
And then, scouting through some of the photos, we see this little unassuming card: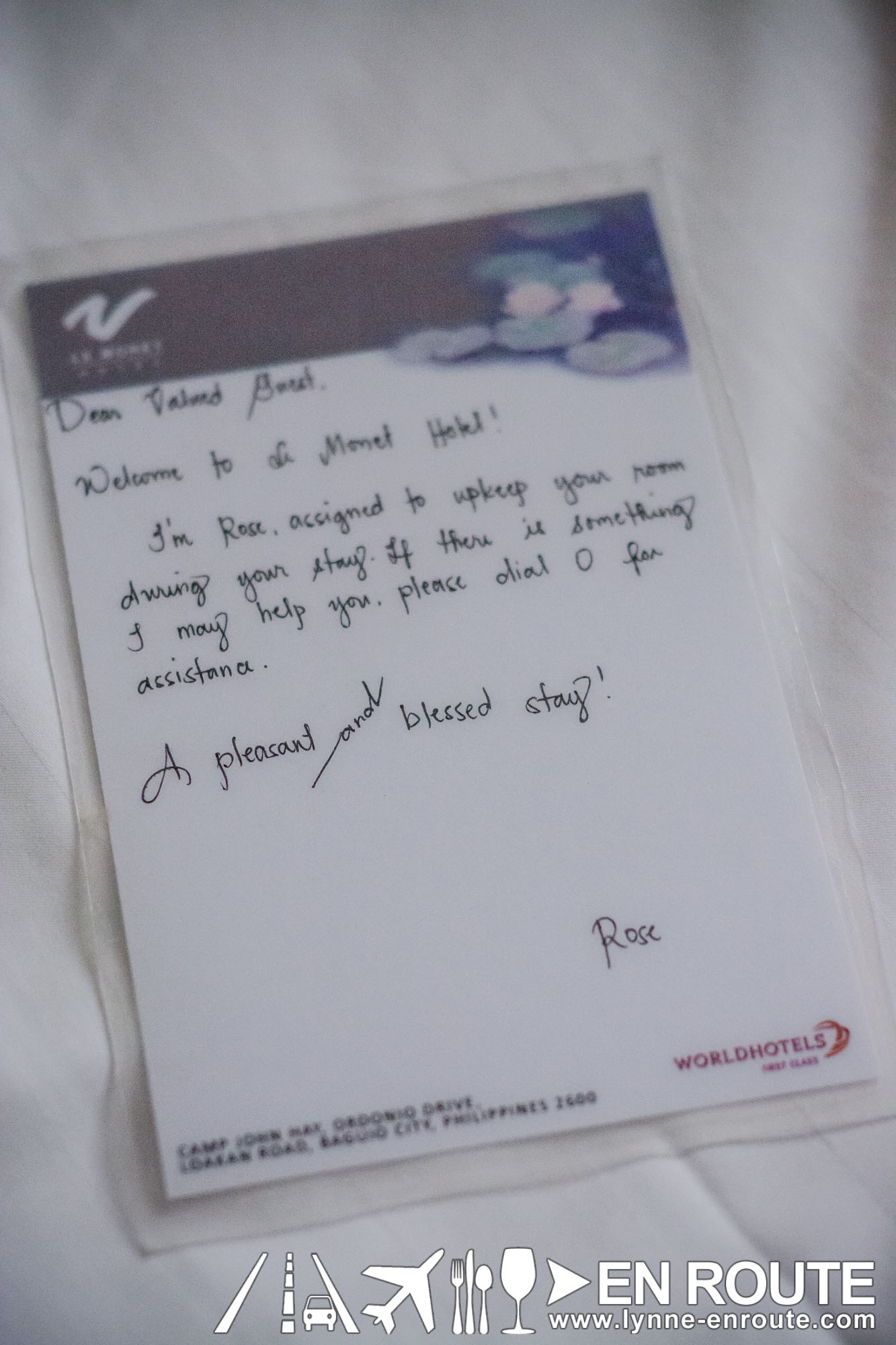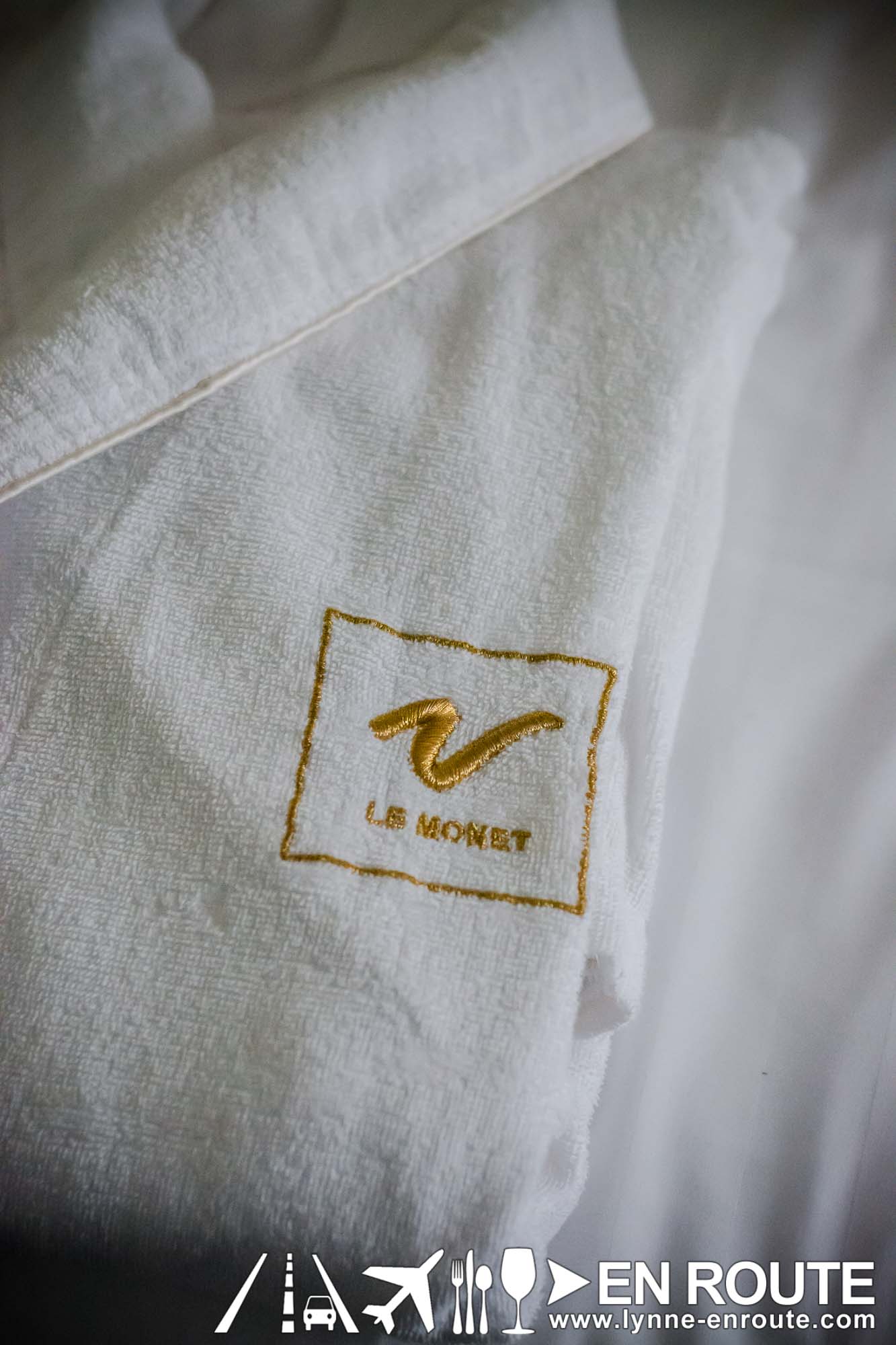 It does not seem to be a lot, but then we remember how the experience was just so great because of the people that make Le Monet what it is now: A well trained and fully staffed hotel whose main objective is to make the guest feel as comfortable as possible. They aim to please, and everyone greets you, from the front desk to the housekeeping, to the roving security.
They know their place and know how to work around it. Any request or feedback is immediately addressed. They make sure that if you have an infant with you, a little crib is ready at the room, and even extend a helping hand if there are any special needs.
So more than the fresh pine trees, cool weather, and fine food, it is the people in Le Monet that make it one of the most memorable places to stay in Baguio City.
Le Monet Hotel is located at Ordonio Drive, Camp John Hay, 2600 Baguio City
Tel. Nos. +6374-661-0201 to 08 / +63917-526-7049
Comment on this and Share it on Facebook!
comments
Powered by Facebook Comments