Christmas is for family. That's exactly how we wanted it celebrated.  What began as frequent meet-ups between bloggers, writers, and photographers for what have mostly been food-related events, has developed into friendships between the craziest, funniest, and the "harshest" (inside joke) individuals. It is in fact this shared love for food that brings us together, and has paved the way to the birth of what we call the KTG: the Kain Tulog Gang.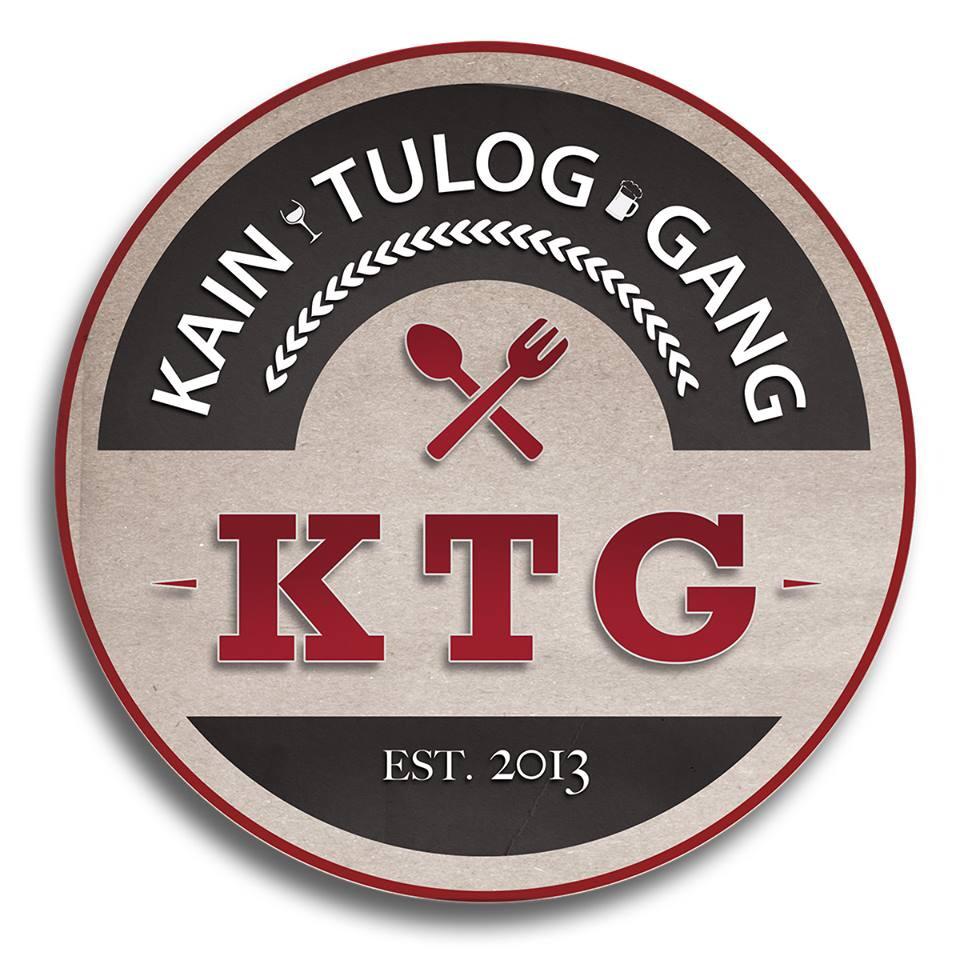 The logo is courtesy of Richie, Mr. Pickiest Eater himself. Who are KTG?  We love food. We also enjoy the idea of lots of sleep (some of us don't sleep by the way). We are a collection of food, travel, lifestyle, and mommy bloggers/ writers/ photographers.  We try to take good photos and write well, be it for our personal blogs or for the sites we contribute to. We desire to uphold the integrity of the blogging community and believe we should be professional in how we deal with different business owners and with each other. Coined during a staycation at F1 Hotel, where one surely enjoys food and sleep, what started off as an inside self-deprecating joke amongst us now stands for so much more. It stands for family. We look out for our own. As the year drew to a close, we also wanted to celebrate together, to be thankful for the blessings this year and to wish for all things better and brighter for next year.   This is us, donning our KTG shirts courtesy of Jeff and Jane Go of Sugar, Spice & Everything Nice. Thank you Mama Jane and Kap! Photo courtesy of Chuckie Dreyfus of All Chucked Up.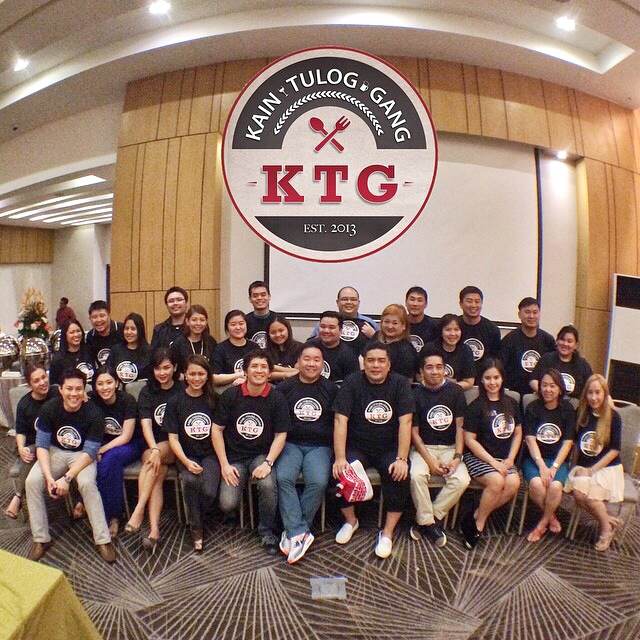 Part of this year's journey for KTG was that we made friends.  And these friends were very generous in contributing to our dinner table, truly elevating it and making it more memorable.
1. F1 Hotel Manila
Unknowing that it was actually the birth place of the KTG, offered to host our group's Christmas gathering, complete with a generous spread of food. I have to admit that walking into the Titanium ballroom, with its high ceilings, three long tables, and rows of banquet chairs, was quite overwhelming. I mean, all I had in mind was a simple dinner with food, drinks, and an exchange gift.  Thank you F1 Hotel for your generosity in hosting our party and for even giving away calendars! Please visit the F1 Hotel website and Facebook page to find out more. Instagram: @f1Hotel Tel. No.: +632 928 9888 E-mail: [email protected]
.
.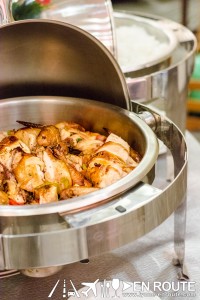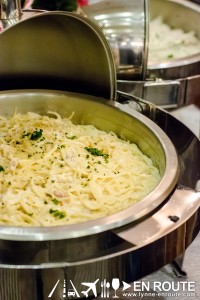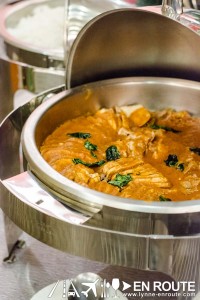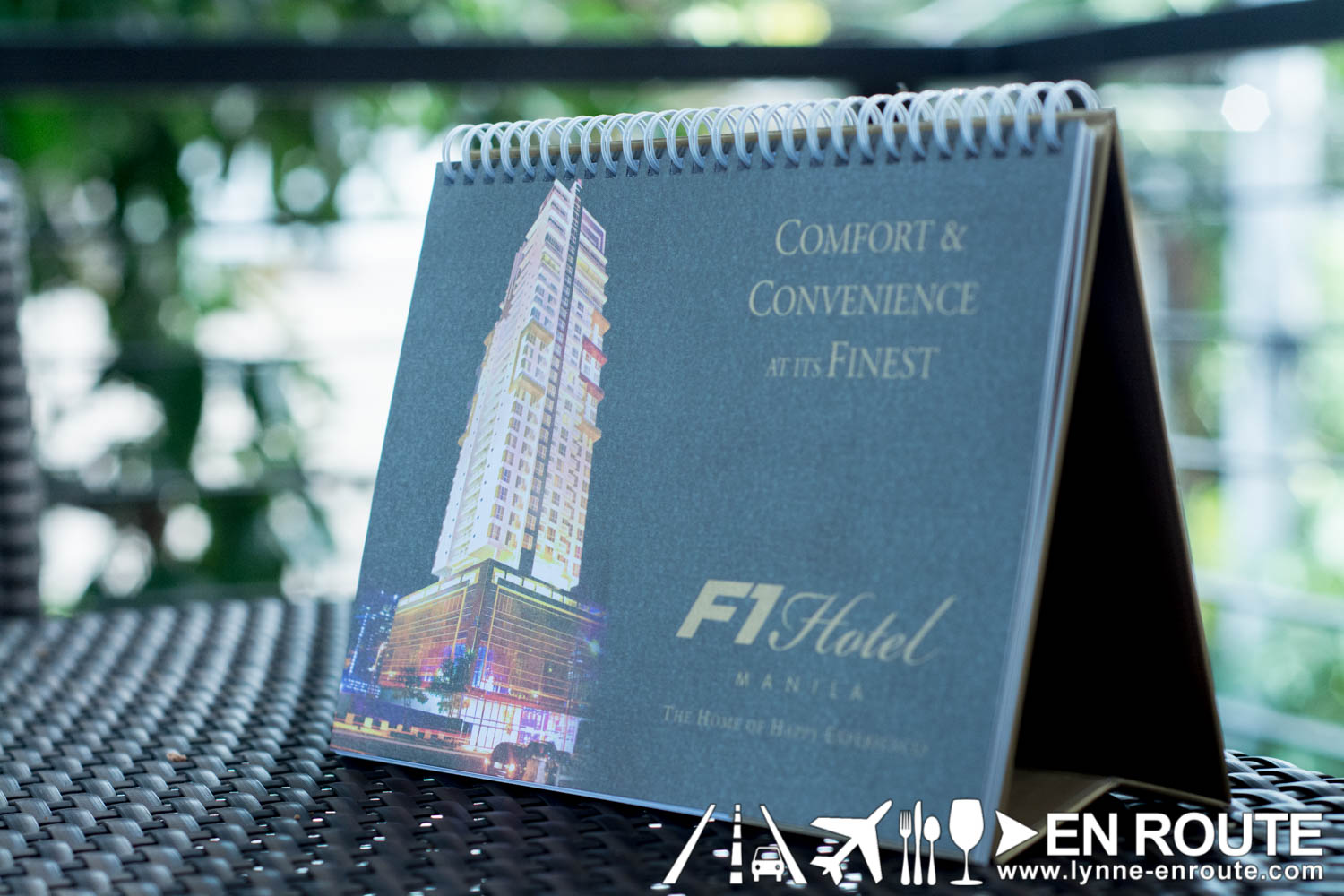 2. Salini's Boneless Cebu Lechon Belly
We were also lucky to have what they call a Hog Log.  Ilan Bacher and Mikel Sala, the men behind Salini's, shared with us their boneless Cebu Lechon Belly. Every bite was flavored with their use of brine, garlic, and lemongrass. COuple that with crunchy skin and you've got a winner.  That pink tinge in the center, caused by the brine and not because of being undercooked, is where the flavor's packed. The best thing to do is to try this out for yourself. Check out Salini's on Facebook and Instagram (salshoglog). Mobile: +63998 994 6095 E-mail: [email protected]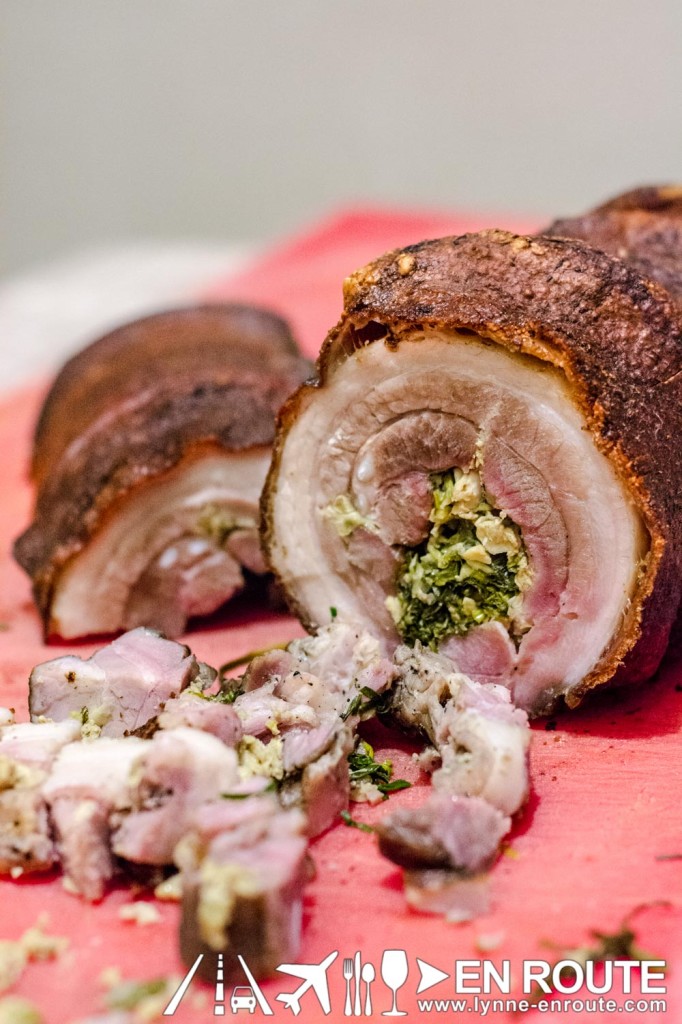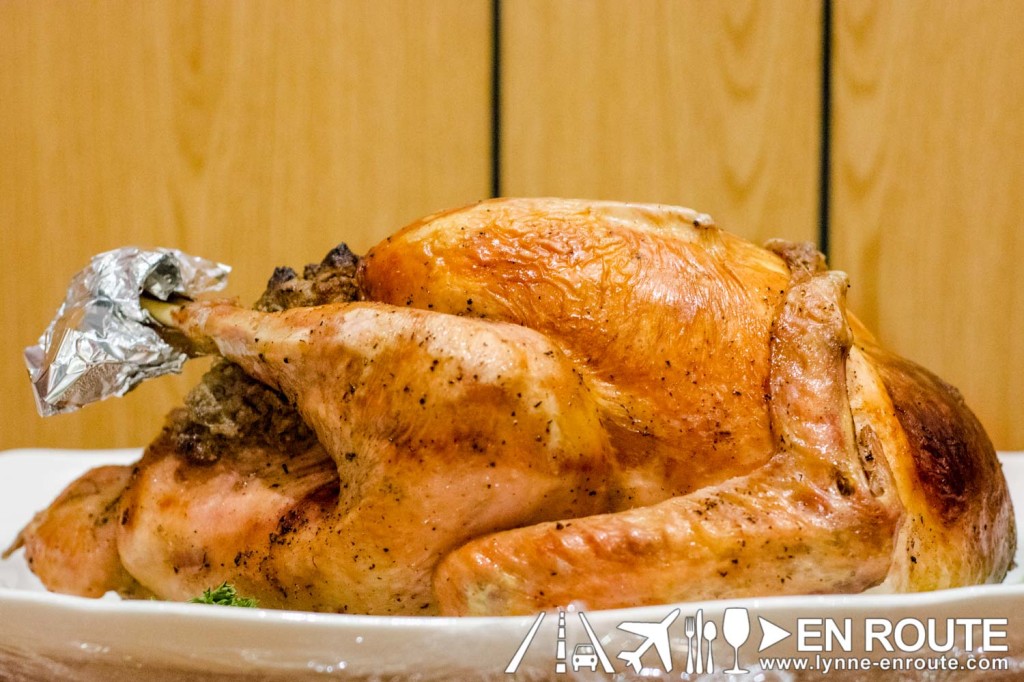 3. Neil's Kitchen
Carrying over the west's thanksgiving celebrations, our line-up was made more festive with Neil's Kitchen's Roast Turkey.  Other offerings they have include lechon and roast beef.  Neil's Kitchen also caters. They're located at Bonellis in Westgate, Alabang. You may also visit the Neil's Kitchen Facebook page or get in touch with them through the following: Mobile: +63928 524 7404, +63916 422 3584 Tel. No.: +63 2 710 8962
4. The Plaza Premium Baked Ham
For me, the taste of Christmas is really a hot mug of hot choco from tablea and a nice serving of warm pan de sal stuffed with slices of ham. That bite of The Plaza  Premium Baked Ham transported me back to the Christmases of my childhood.  Drizzle on a generous amount of glaze and it's a dose of warm and fuzzier.  Worth trying to get your hands on these for Christmas (if you still can!) or for the New Year. Visit The Plaza Premium Baked Ham's website and Facebook page. Tel. Nos.: +632 890 8446, +632 843 4267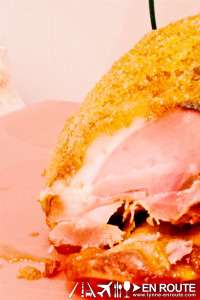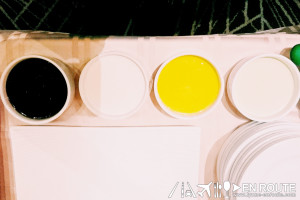 5. Villa Del Conte
While Christmas may be a time for traditions, it also thrives on surprises, big and small alike. That's what a gift of Villa Del Conte chocolates is like, a box of surprises, just as Forrest Gump described. "You never know what you're gonna get."  I try to memorize what goes into what wrapper but I always find myself wrong.  Villa Del Conte is located at the 3F Shangri-La Plaza Mall, 2F Greenbelt5, UG Robinsons Magnolia, GF Resorts World Manila and, LG Alabang Town Center. You may also check out their Website and Facebook Page. Tel. Nos.: +632 621 6101, +632 893 2575 E-mail: [email protected]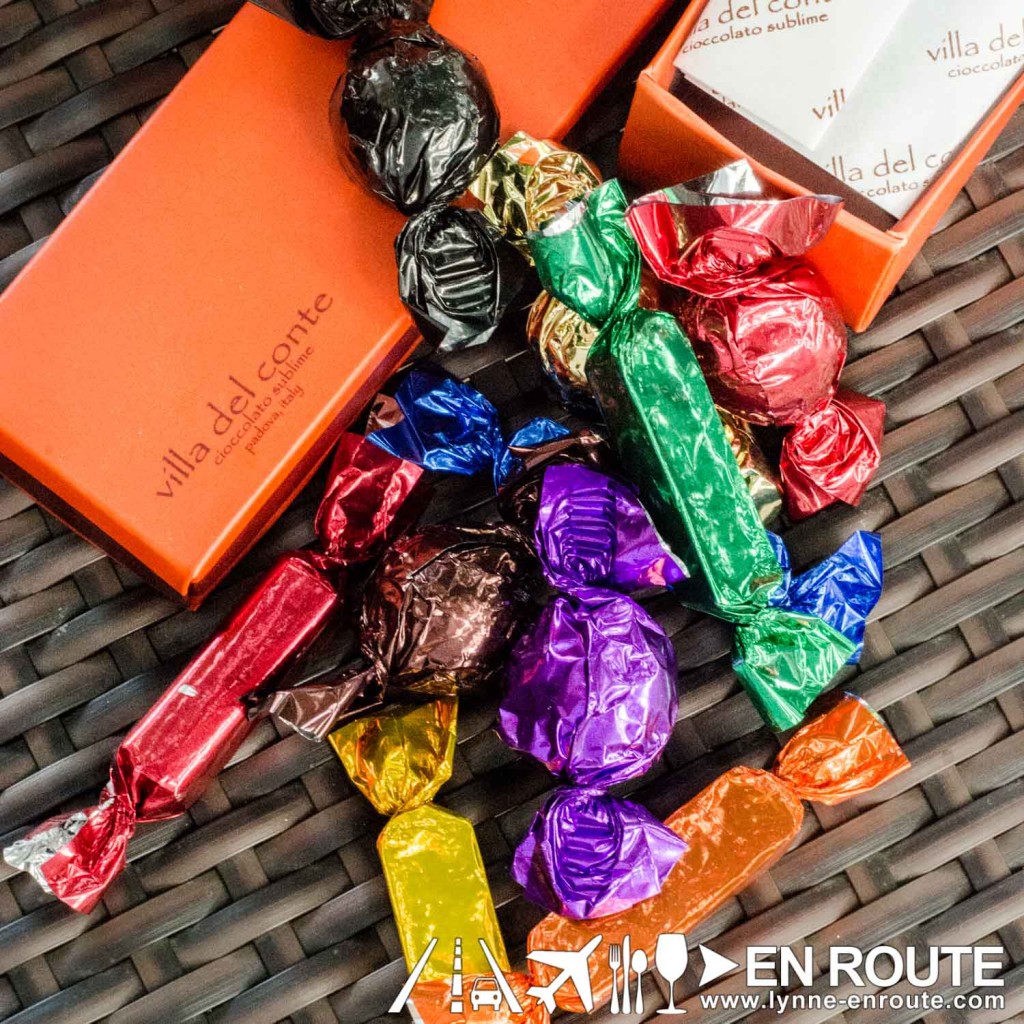 6. Vita Coco Coconut Water
With all the food this holiday season, there should always be a refreshing drink to wash it all down with.  I consider this a great discovery: Vita Coco Coconut Water. Unlike other brands, this one doesn't have that synthetic taste.  It's like drinking buko juice!  Alone, it's great for those who are active, even breastfeeding moms who need to keep hydrated. It's also great for hangovers!  What's even better is that you can mix it with your favourite cocktails to lend it a dimension of sweetness and freshness.  Pour it in with some Malibu rum, triple sec, and a dash of cranberry juice and you have what they call the Vita Summer.  Check out other recipes from their Website, Facebook page, Twitter (@vitacocoph) and, Instagram account (@vitacocoph).
.
7. Laurin Pure CocoMCT
The goodness of coconut continues with Laurin, pure CocoMCT (medium chain triglycerides) which is the best part of coconut oil.  It has health benefits such as being an energy booster and detoxifier.  It can be used for cooking too since its odor-free and flavour-free to add a healthy dose to your meal.  (We also tried in on this new fad in coffee, the bulletproof coffee. Read more about it here.) Laurin is currently available at the following stores: EchoStore in Salcedo Village and Serendra, BGC Nurture Nook Shop at 78-D Estrella St. Makati City The Flow Shop (www.flowretreats.com) You may also call 635-9000 to order and visit the Laurin Facebook page to find out more about them.  They can deliver for minimum orders.
.
8. The Green Baker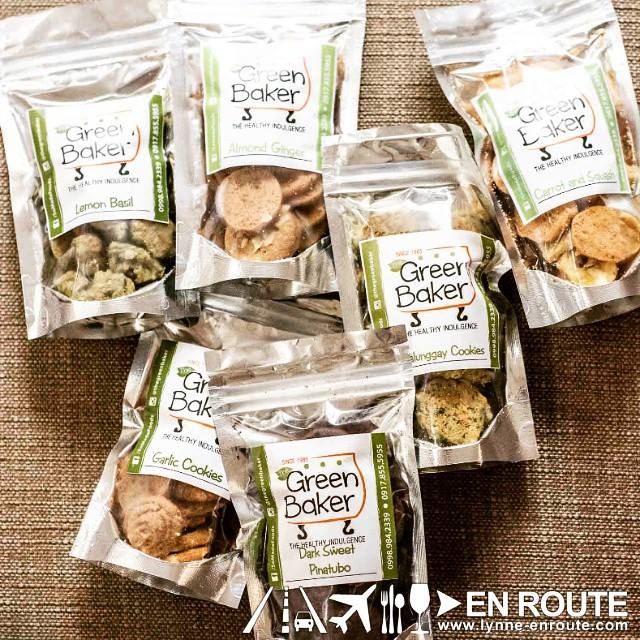 Other goodies we took home included a generous selection of yummy and healthy cookies from The Green Baker. Examples  of flavors are Pinatubo (Dark chocolate and chilli), chocolate dipped malunggay, and seaweed pistachio. Click here for their Facebook page or you may get in touch with them via mobile: +63.998-984.2339, landline: 63.2-433.3741, or e-mail: [email protected].
9. Torch
We were also lucky to receive gift certificates from our friends at Torch (check out their new branch in Greenbelt 5!) They also served us some party trays and both the paella and sea bass were runaway winners!  We were a bit slow for the sea bass because we weren't able to nab a photo anymore – just shows how good it was.  Torch now has 4 branches for your to satisfy any craving for great meals.  The quality has not changed even from the very first time we tried it back in 2011.
Greenhills: 63 Connecticut Street / Tel. No.: +632 477 3771
Katipunan: Ground Floor UP Town Center / Tel. No.: +632 287 8675
Trinoma: 2nd Level Garden Restaurants, Trinoma
Greenbelt 5
Find out more on their Facebook Page.
.
10. Kulinarya Kitchen
Lastly, one restaurant we are looking forward to try is Kulinarya Kitchen.  The east-meets-west "Eurasian" menu in itself is intriguing.  Signature dishes include a "miso marinated Chilean Sea Bass with Soba Noodles Spring Rolls" and "Herb-Crusted Lamb Chops infused with Herbes de Provence on Mushroom Risotto." The names alone are enough to make anyone drool.  Mental note to self: happy hour is 3pm-6pm everyday.  Check them out in the Powerplant Mall or their Facebook Page.  YOu may also get in touch with them via phone: +632 898 1738, +632 898 1864 or through e-mail: [email protected].
Comment on this and Share it on Facebook!
comments
Powered by Facebook Comments