AS OF DECEMBER OF 2013, THIS PLACE HAS ALREADY BEEN REPLACED BY
BURGERS AND BREWSKIES
The Burgos Circle has slowly become a popular place for dining and togetherness. It isn't a surprise, then, that the establishments can get packed, and your plans for a comfortable and hearty meal can even become a cause for stress. But a few shops remain that still give the quiet meal experience deserving of your buck. This is what Dinelli Gourmet is all about.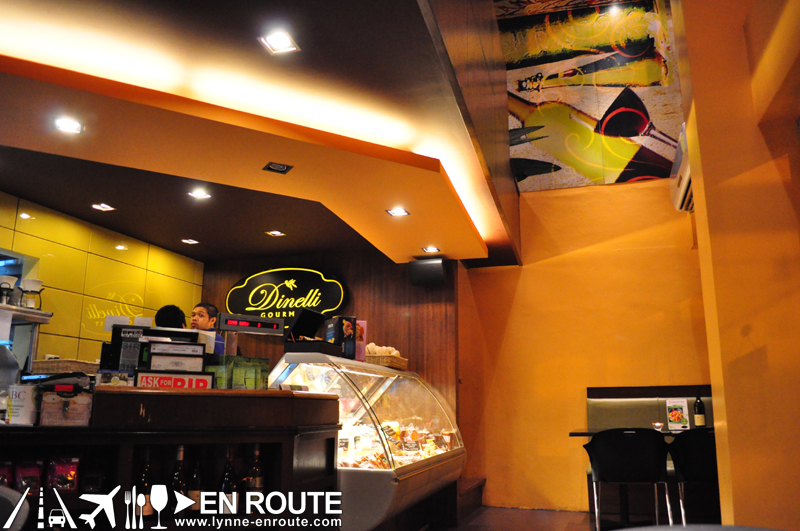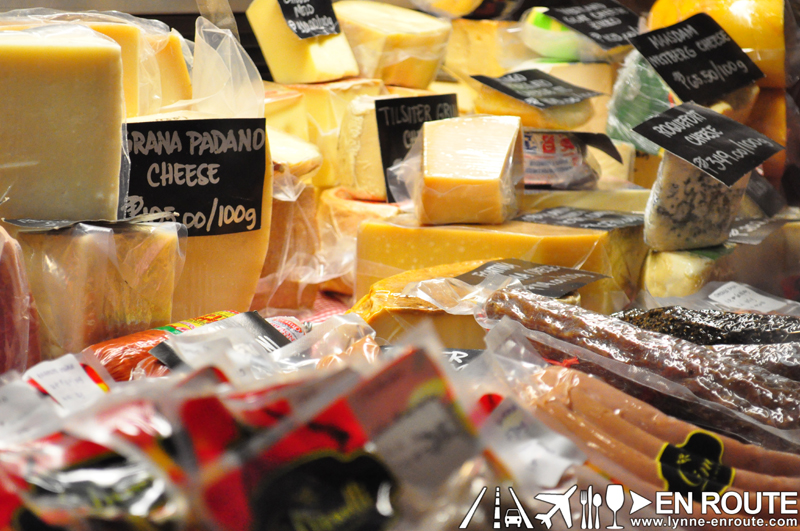 Dinelli Gourmet is a deli/restaurant for your cheese, meat and wine fix. The quaint ambiance with warm yellow lighting to sets the mood for a stress-free time. And to invite you to stay longer and fulfill your gastronomic indulgences, a selection of cheeses greets you in the counter that you can buy by the gram for dining in. A chiller that holds other meaty treats like steak, lamb, fish and fowl is on the side as well.
You can also have any of these cheesy and meaty treats for take-out, too!
The second floor is more spacious with a good view overlooking the lower floor and driveway. A wall filled with wine decorates one side along with some choice cakes and pastries in a chiller. The second floor is great for those long nights of good conversation with wine. complemented by their meals selections.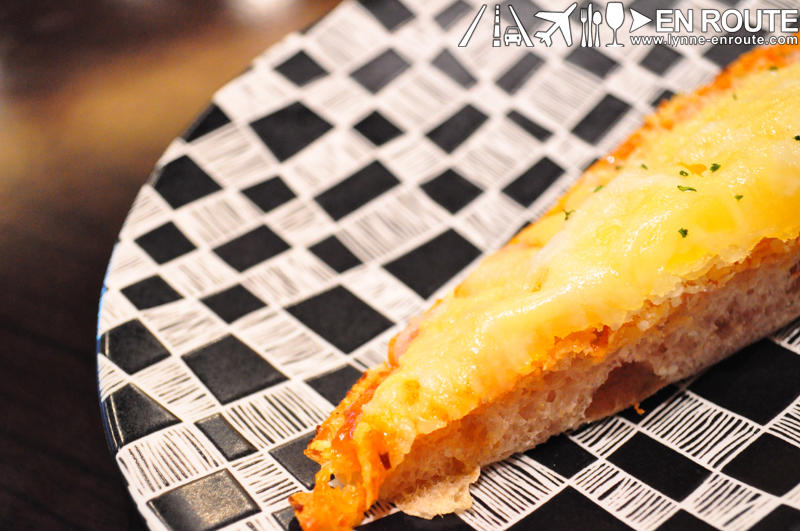 Speaking of food, grab some of their pizzas. The dough is more of the spongy-crumbly kind compared to the more popular thin crust ones. But the ingredients are fresh and you won't feel ripped off. The four-cheese pizza is highly recommended to go with your choice of wine (or even more cheese)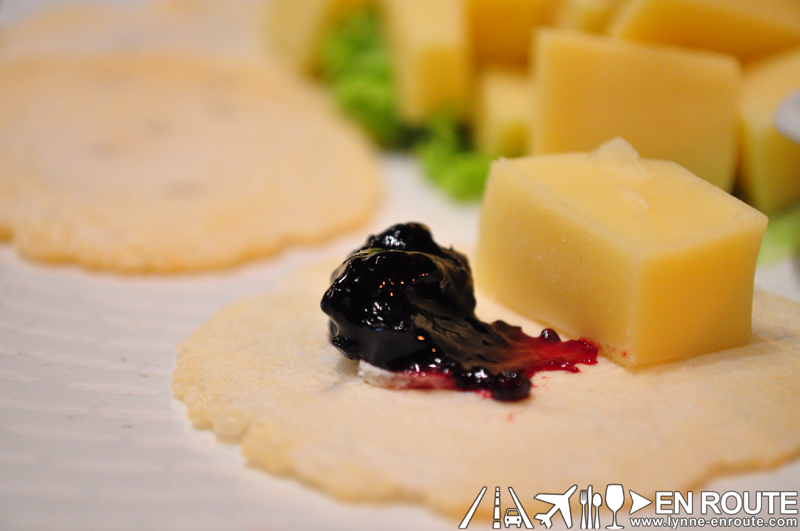 For larger meals, the Caesar salad paired with the sea bass with mango salsa will be a good combination that you can share. The mango salsa is very flavorful already so just a few to taste with the sea bass will be enough.
Lovers of food with four legs will be happy to know that Dinelli Gourmet has steak and lamb. The lamb with creamy mashed potatoes tastes like it was well kept and cleaned. It is flavorful with no bad aftertaste you usually get from lamb and goat. With a good selection, you have to keep on coming to try more things on the menu.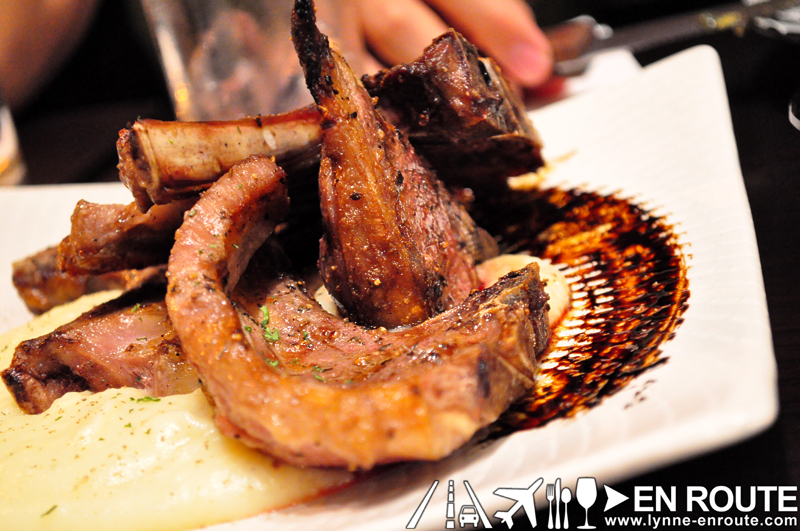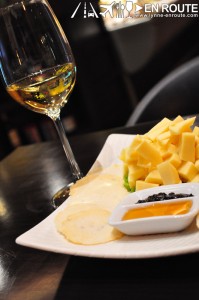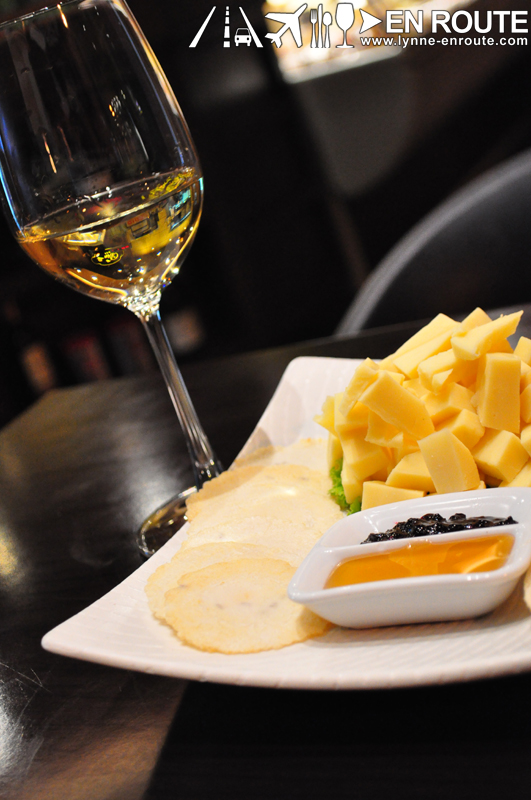 Dinelli Gourmet provides a more relaxed dining experience in the Burgos Circle of Fort Bonifacio Global City, contrasting the other hustling and bustling establishments adjacent to it. It's a plus that it also offers free Wi-Fi!
If you're in the Burgos Circle or even the Fort Bonifacio Global City area and looking for that escape while having the rest of the modern lifestyle experiences just a few steps away, Dinelli Gourmet is one of the destinations to keep in mind.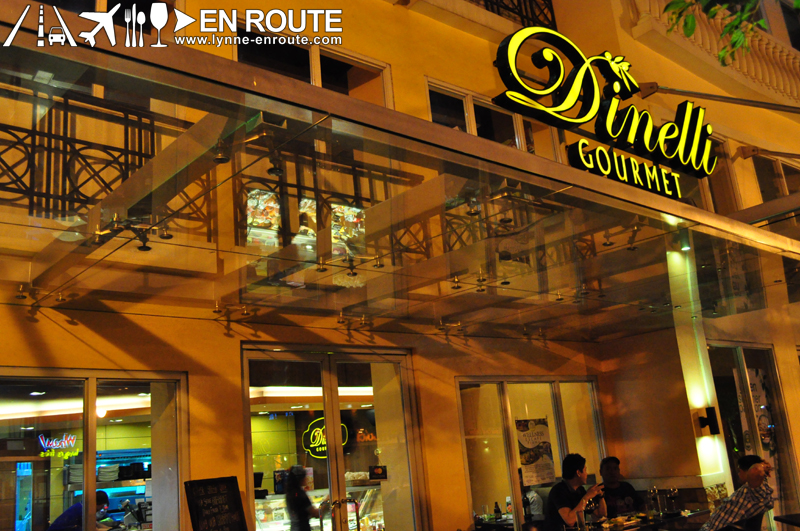 Dinelli Gourmet has the following branches:
Burgos Circle, Bonifacio Global City, Taguig. Tel. Nos. +632-666-3544
Executive Lounge of Hotel Rembrandt, 26 Tomas Morato, Quezon City. Tel. Nos +632-373-3333 loc. 301
For an extensive look at their menu and wine list, check out myfoodtrip.com's listing. Expect approximately PHP 600.00 per head for main course selections.
The Burgos Circle branch does delivery within the area, too 😀 Give them a call for more details
You can also visit their website at http://www.dinelli.ph/
Comment on this and Share it on Facebook!
comments
Powered by Facebook Comments