As part of our itinerary considerations during the 2013 Euro Trip, we had to research for hotels that were both cheap and are near terminals leading to our next leg of the trip (which is why we suggested it as part of the Euro Trip Tips).
And this usually leads to some interesting hotels that are far away from the center of the action, like the Confotel Hotel in Barcelona.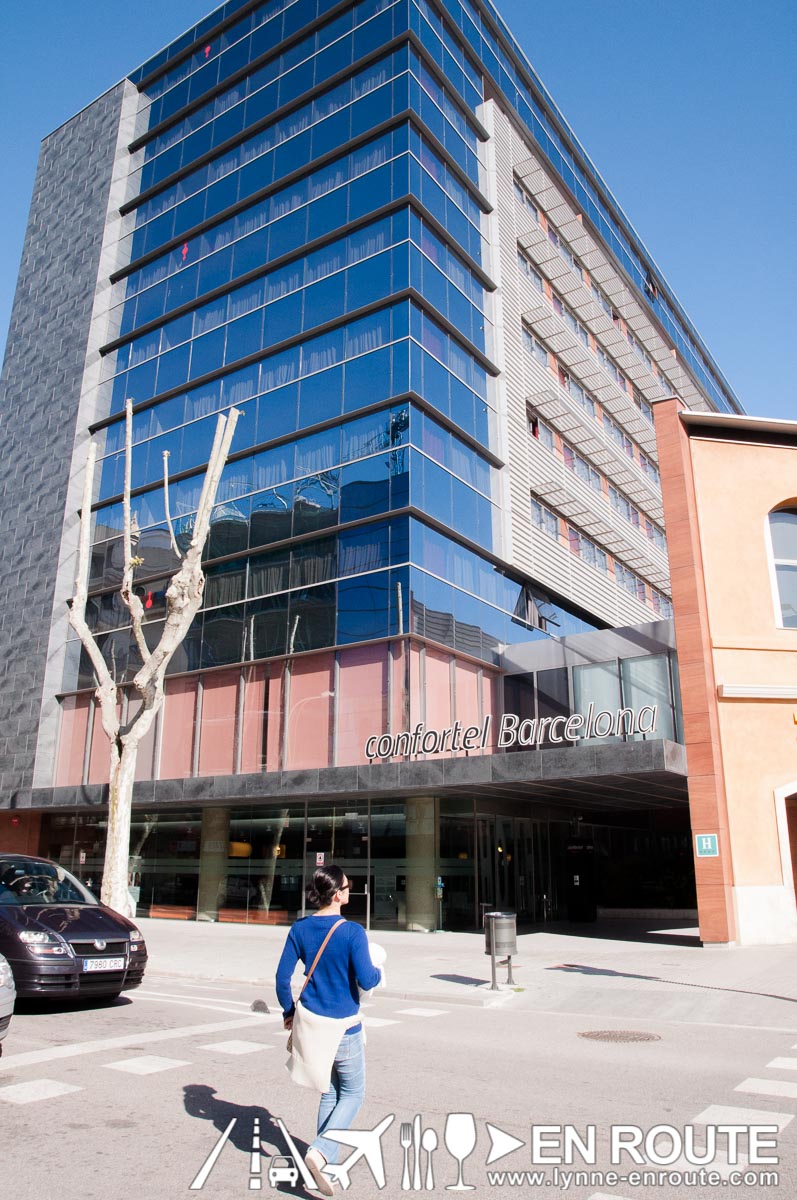 This is assuming that the action is always in the La Rambla and Passeig de Gracia area of Barcelona, where most of the tourist attractions and shops are.
Luckily, though, upon discovering, this is actually a very pleasant area away from the busy sections, situated in the Rambla de Pobleneu area, close to some hidden tapas finds and wide beaches.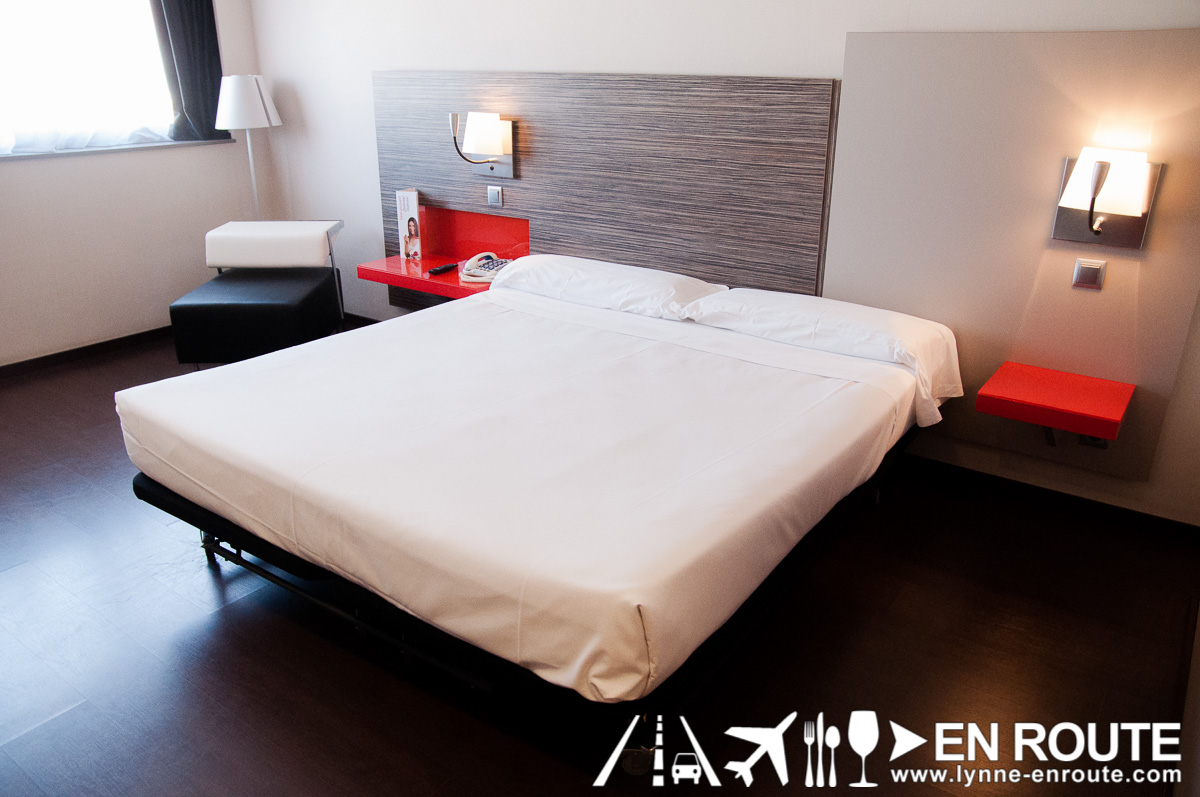 The hotel is really for the budget to mid-range traveler, with its more minimalist amenities and loud, solid colored room appointments (How come modern budget hotels love those loud colors? Even the local Go Hotels are like this.).
Surprisingly, though, for a room twice the size as the ones we have taken in Paris, we get the same, or even cheaper rates.
But what was really great here were the breakfasts:
They may be a budget hotel, but probably because it has over 300 rooms, the breakfast selection is fantastic! Yeah. Jamon Iberrco and various cheeses for breakfast! Chocolate shell covered doughnuts? They got that, too.
Confortel is near the metro station, as well (about 2 blocks), so if we wanted to go to other areas, it was just a matter of walking.
And with the Barcelona spring weather, you will have a pleasant walk, or just sit down in a tapas bar and enjoy people watching.
Really a great find in a city that has become also one of the more pleasant surprises during this Euro trip.
Barcelona, we will be back!
Confortel Barcelona is located at C/Ramón Turró 196-198, 08005 Barcelona, Spain
Tel. Nos. +34 932 43 88 00
You can check them out also at http://en.confortelbarcelona.com/ or at the Official Facebook Page of the Confortel Chain of Hotels: https://www.facebook.com/confortelhoteles
Comment on this and Share it on Facebook!
comments
Powered by Facebook Comments