Planning a European getaway?  Here are just some practical tips from us to either watch the budget or manage expectations.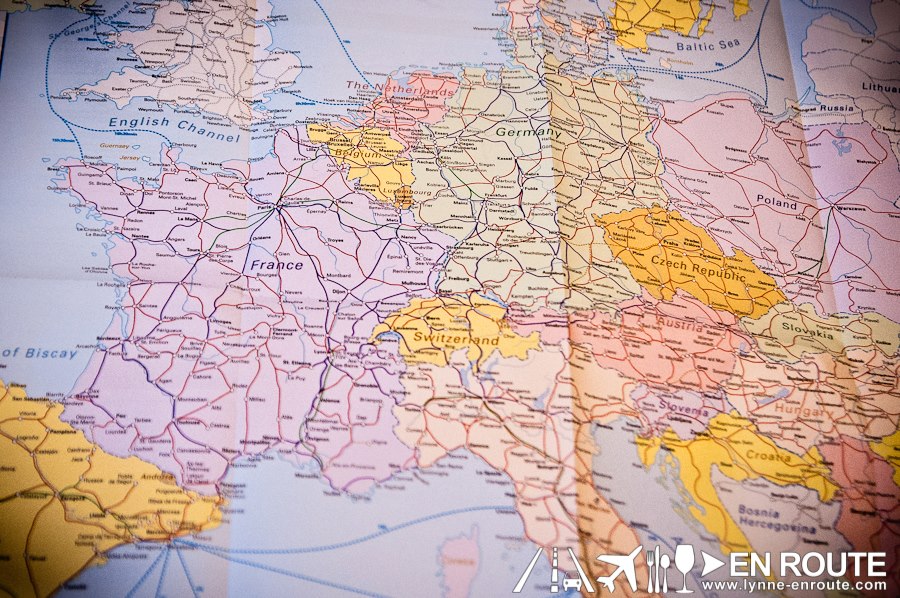 1. Plan Ahead
Nothing beats researching about where you are going to, what to do, what to bring, especially what the weather is like.  Busy at work? Spend the evenings, maybe 5 nights worth, pouring over travel guides, blogs, and travel-related websites. It pays to have as much stored knowledge about a place, especially if you are visiting for the first time.  It impacts everything: your packing list, your budget, your itinerary (because you need to figure out getting from one place to the other), what you need to pre-book, and last-minute items you still need to buy.
2. Travel Light
I am not the best person to talk about traveling light.  Let's just say I could fit into my suitcase if I wanted to.  Do bear in mind that you must be able to keep an eye (and preferably a hand) on your luggage at all times, especially in critical areas like train stations and airport terminals.  Oh, and not all train and metro stations have escalators and stairs.  If no no one in your party can lift your bag, it's time to downsize.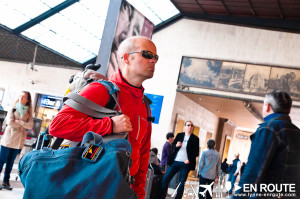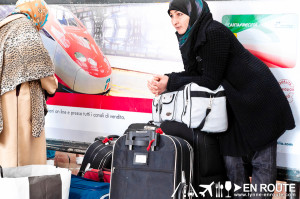 3. Keep your essentials on you
These include your passport above all things, your wallet, and your mobile phone. Most hotel rooms have safes so if you plan on going around, might be best to leave it in the hotel.  If your room doesn't have a safe, we suggest wearing your passport inside your shirt. If wearing a bulky passport bag under your clothing is too awkward (and, uhm, obvious which defeats the purpose), make sure your bag is not easy to open or snatch from you.  Body bags with the bag in front of you at all times is best.
Before we left, we were warned by so many people about pickpockets.  Rome actually incorporates this warning into their train station announcements.  Better to be safe than sorry. I'm sure no one likes the idea of being stranded and penniless in a foreign country.  We were fortunately safe throughout our trip.  Maybe people thought we were the pickpockets so they left us alone. 😛 Beware of scam artists too.
4. Have a map
Most devices now allow you to save offline maps and still be able to use GPS.  If not, old school maps are still very useful.  It just screams, "I'm a tourist!"
5. Download Travel App Websites
Travel websites like Tripadvisor have mobile app versions for key cities like Rome, Paris, and Amsterdam to name a few.  They provide you travel essentials like a map, a list of attractions, restaurants, stores, metro stations, and even sample itineraries.  The apps also allow you to browse through reviews from travelers so you can gauge better if that bistro around the block is even worth the walk or not.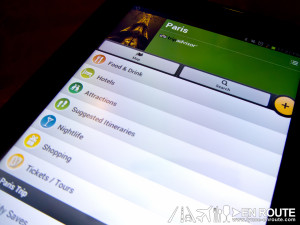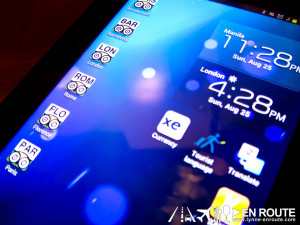 6. European countries were developed for a lot of walking.  Bring comfy shoes.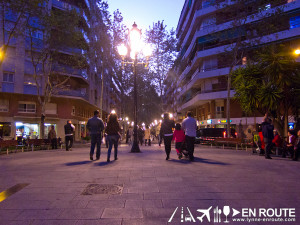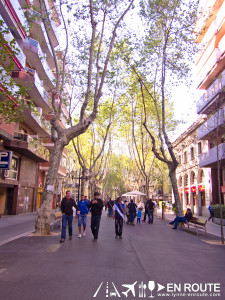 7. Save money for food. Book cheap hotels.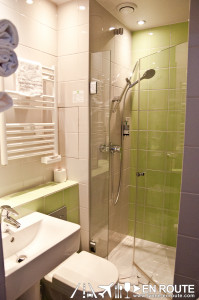 We opted for cheaper accommodations so we had more budget for food.  We did make sure that our room had its own bathroom (en suite bathroom) and free wifi though.  We don't like sharing bathrooms with strangers.  And a lot of people can't live without wifi anymore nowadays.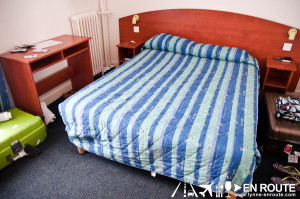 8. Get hotels near your next departure terminals
No matter what type of accommodation you prefer, we recommend booking them nearer to your place of departure.  It's easier to allot more time for your arrival because it doesn't matter if you arrive late.  Hotels typically charge you for your first night whether you arrive or not anyway.
9. Look into inter-country traveling via trains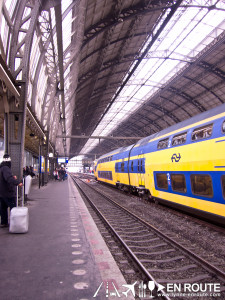 While trains can actually be more expensive than planes, they are more predictable and you don't need to allot so much time before your actual flight.  You just need to be on the platform at least a few minutes before the train leaves.  Trains from Amsterdam, Paris, and stations in Switzerland can be crazy on-time.  Delays typically happen for trains in Rome.
 
Related Posts:
10. Use the Metro/Subway as much as possible.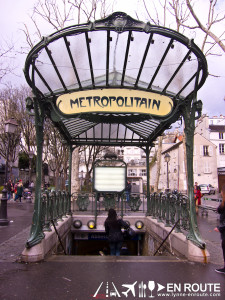 The trains are different from the metro or underground/ subway.  We used the metro a lot when we were in Paris because the different locations are far.  The same went for London because of how big the city is.  In London, some refer to the trains as overground (typically for intercity trips to and from London).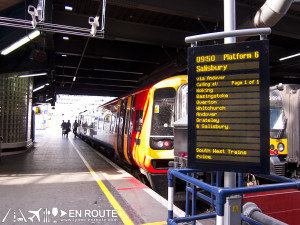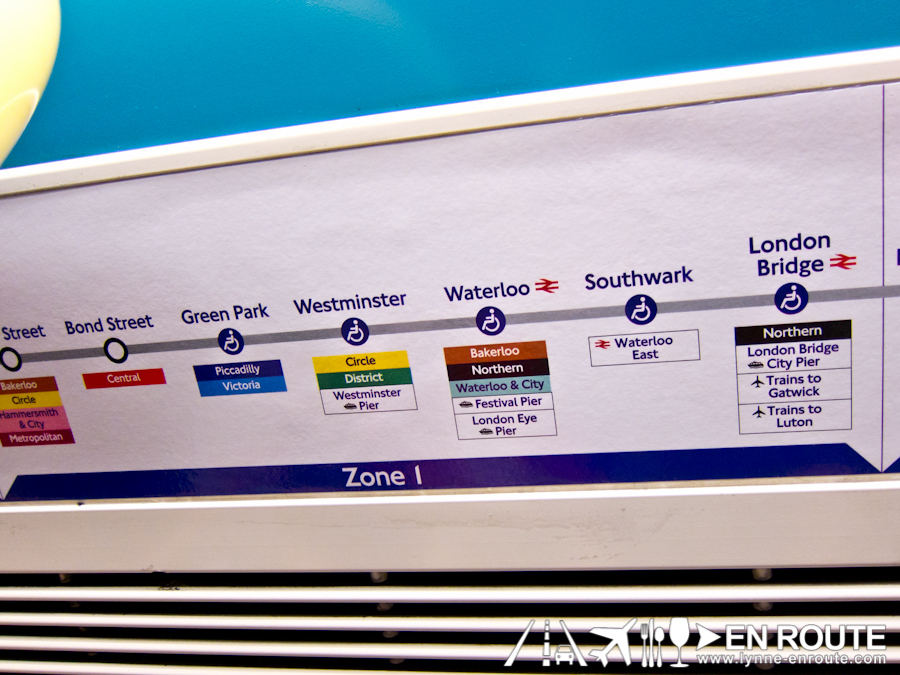 11. For overnight sleeper trains and high speed trains, these have to be booked in advance.
Check out raileurope.com to plan your train travels based on your itinerary.
12. Eat at local bakeries
If your accommodations don't come with free breakfast/ petit dejeuner, don't fret. Look up the nearest bakery/ boulangerie and just grab some freshly-made bread or sandwich from there.  It can cost you almost half of what would normally be the rate of breakfast in hotels.  This is especially true for Paris.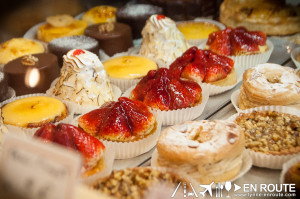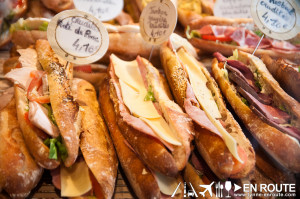 13. Always have water handy.
Since you will be doing a lot of walking, bring water.  Water is very expensive if you have to keep on buying small bottles with every meal.  They can cost you around 1 Euro at least per person in Paris. Buy from the grocery.  We got a 2-liter bottle of water for just 22 cents and it can last us a day.
Water is free in Rome.  Just look for the Nasonis, fountains fed fresh water from the Roman Aqueducts.  Here's a map of the different fountains around Rome from Google.  Carrying a refillable bottle of water is nothing compared to the 2 Euros you'll get charged for every small bottle you order.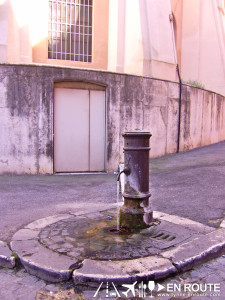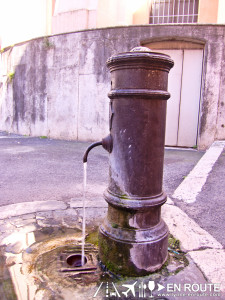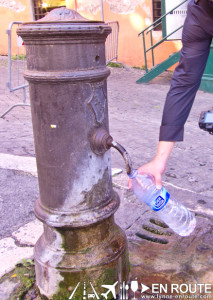 14. Beware the cover charge.
Restaurants in Rome and Florence typically have this, usually ranging from 1 – 1.5 Euros per person.  Look for that fine print at the bottom of the menu.  We didn't encounter this in Paris, Barcelona, or Amsterdam though.
15. Book tours ahead if you can.
These include tickets to the Louvre where the line can get crazy long especially during summer.  We booked ours online and just arranged for a pick-up at Virgin Records store when we got to Paris.  These apply to Florence tours and Hop-on-hop-off bus tours (like the one we took in London).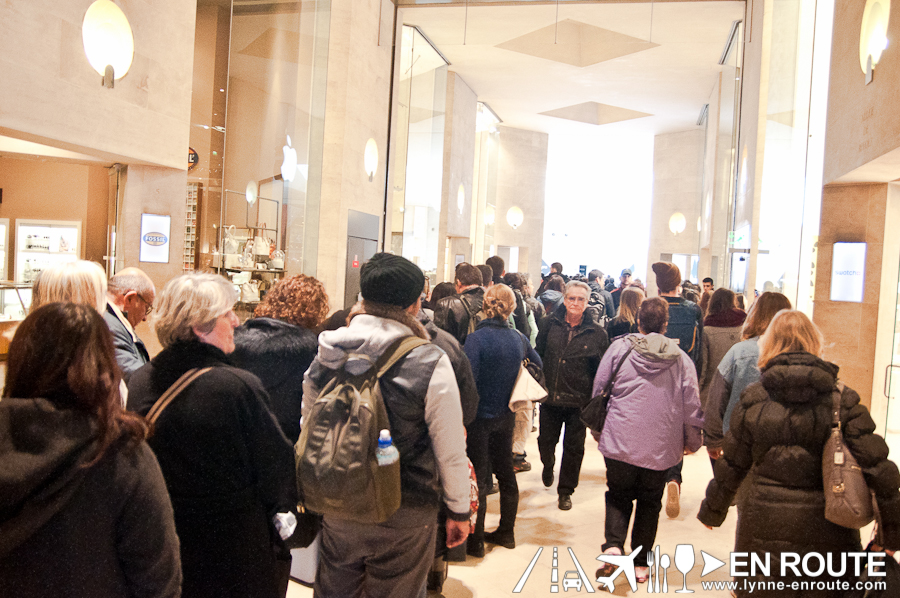 16. Invest in a multi-purpose travel adaptor and extension cord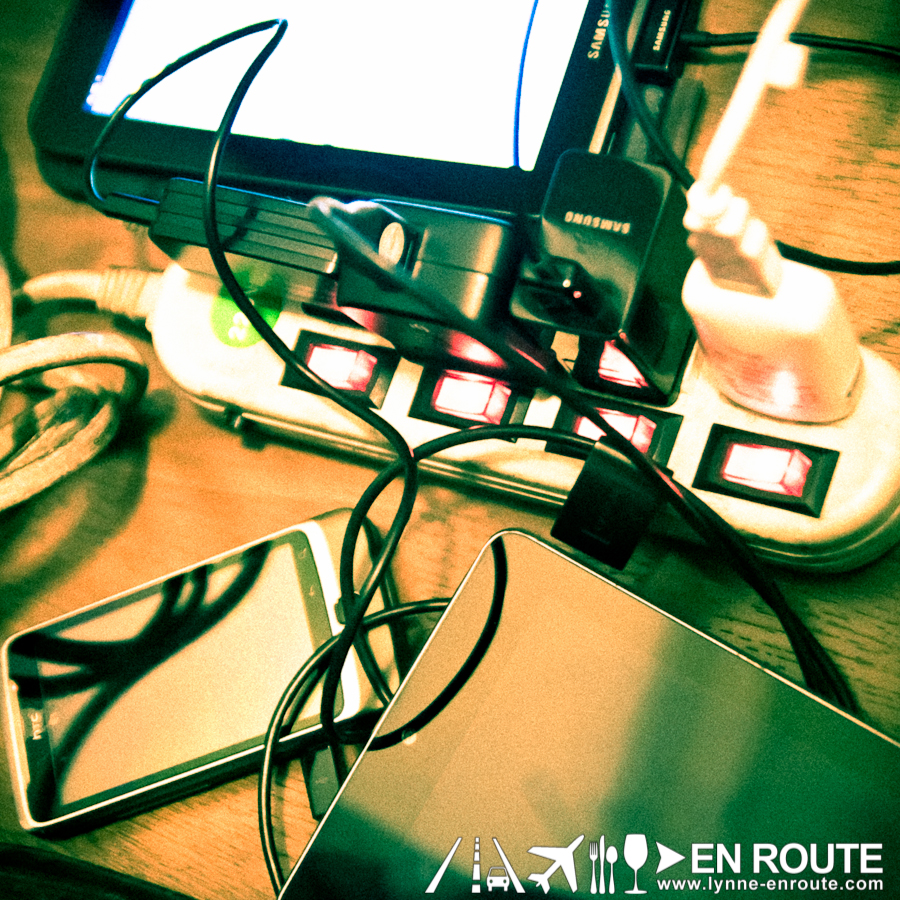 To see how a multi-purpose travel adaptor looks, click here. Image credit: alibaba.com. This is very true especially if you bring a lot of electronics like cameras, phones, tablets, and laptops. Each country in the world will have different kinds of power sockets, so best to get an adaptor that you can change the configuration.
The extension cord helps especially in budget hotels where there is only one socket for the whole room (case in point: ValueHotel chain of hotels in Singapore). Just plug the adaptor, then the cord, then your electronics. It also helps in making sure all wires are just bundled up in one area of your room.
 17. Learn the Metro Etiquettes.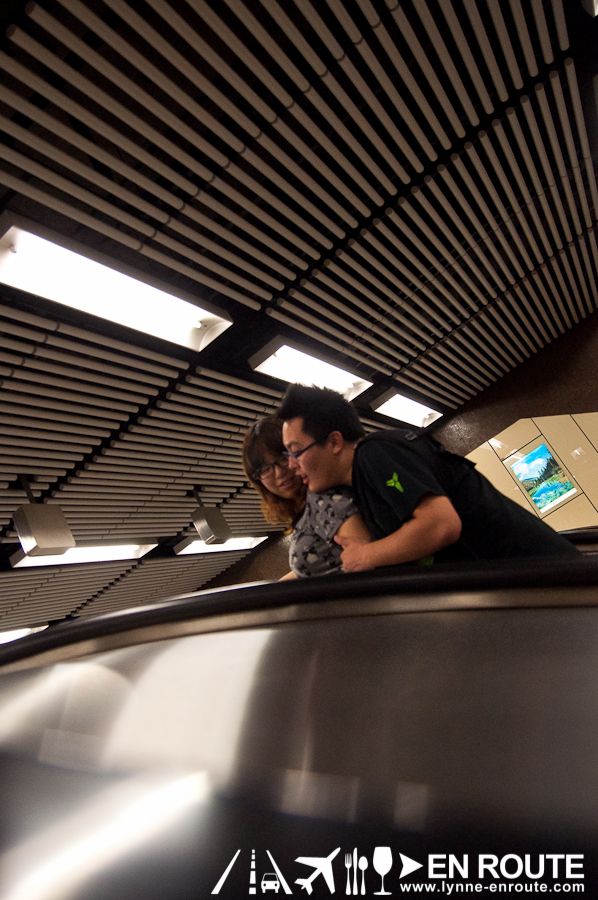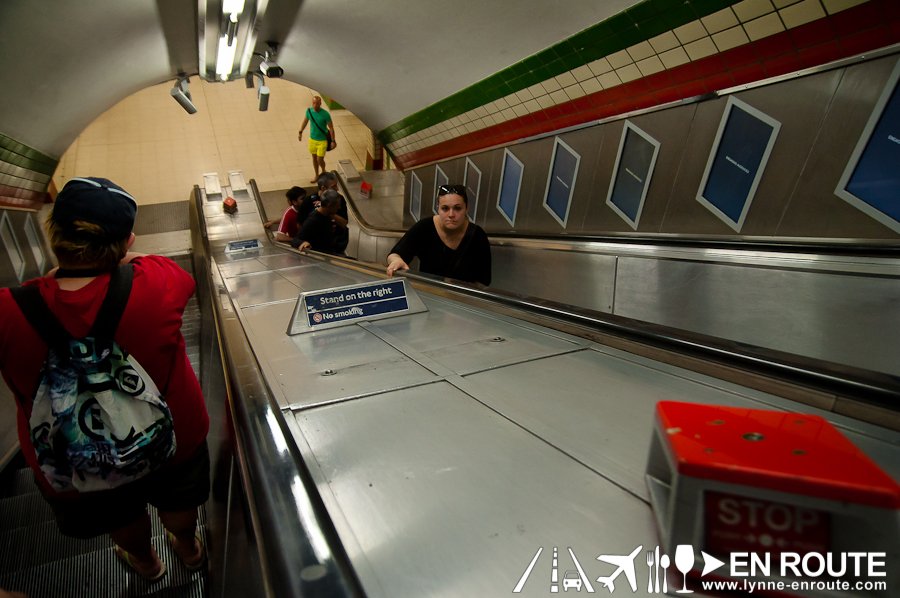 When in the Subway / Metro / Underground / Tube (Whatever they call it in their country), learn where the standing lane and the passing lane is on the escalators / walkalators. Locals do not like it if people block their way when they are in a hurry to get to where they need to go, especially during rush hour. You will get pushed, sneered, and even reported to authorities.
If you need to canoodle and live off that romantic fantasy inside a smelly subway, employ some creative cuddling techniques like this enamored guy on the right.
(Picture taken from the article The Hong Kong MTR in the Eyes of a Non-Hong Kong Guy)
We hope this helps those who are currently planning for their own trips to lovely Europe.
Do you have your own tip to share?  We'd love to hear from you. Please share them with us through the comments section or by sending us a message on Facebook and we'll gladly add it to this post and give a shout out to you as well.
Comment on this and Share it on Facebook!
comments
Powered by Facebook Comments