It was a rainy Friday evening, the kind you dread going out into because of the traffic you anticipate.  But this was no ordinary Friday evening.  And our destination was more of a mission – something that has to be carried out at all costs.
.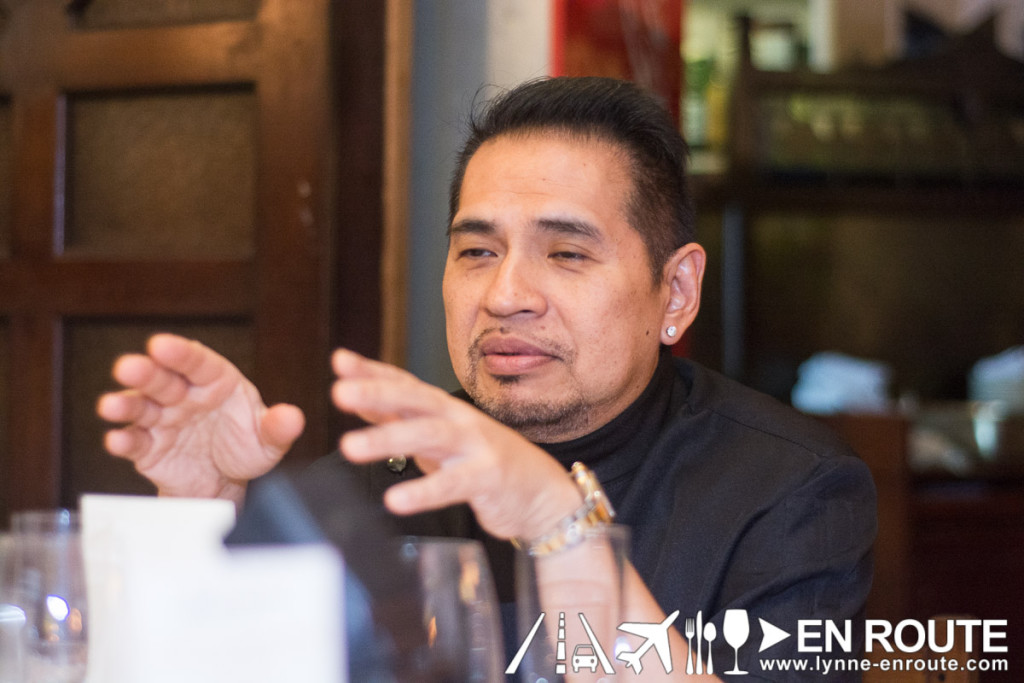 A dinner at Cafe Ysabel with Chef Gene Gonzalez himself and good friends is not something to be trifled with.  It was a generous sampling of Cafe Ysabel's classics, paired with excellent wine selected by Chef Gene himself.
.
As the first wine, a 2011 Sparkling Pinot Noir by Bird in Hand Adelaide Hills for Cafe Ysabel's 30th Anniversary, was being poured onto our glasses, the stories began.  Going through each of the four appetizers, it seemed Chef Gene had a story for each item on the menu.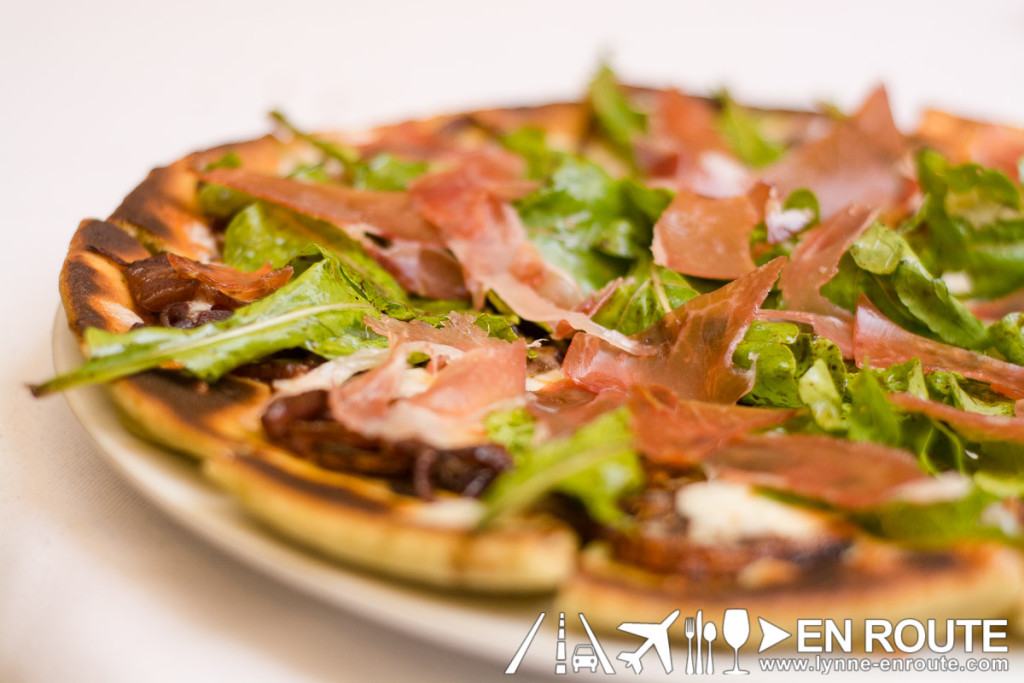 Just like how the Bobby Chin pizza was made after the restaurateur/ TV presenter.  Chef Gene just added his own touch through the use of prosciutto. The original Bobby Chin pizza was vegetarian so we approved of this meaty addition.
.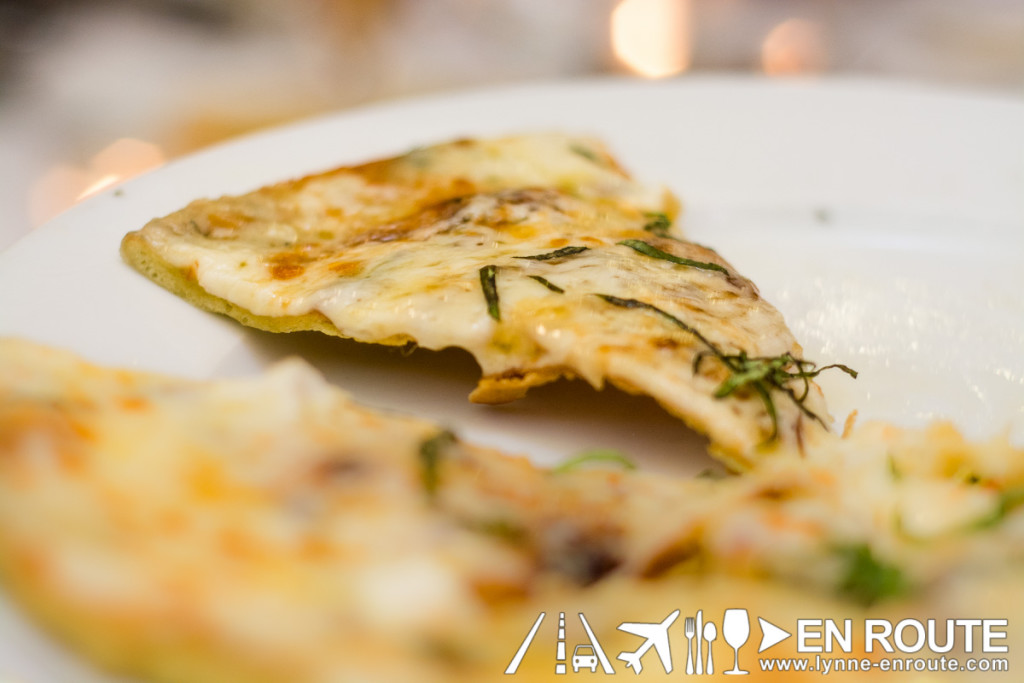 We also found out that unlike other cheese pizzas wherein the cheeses are all mixed and scattered evenly on the crust, Cafe Ysabel's Four-cheese pizza version has a more deliberate layering and progression of cheeses from the edge to the centre.
.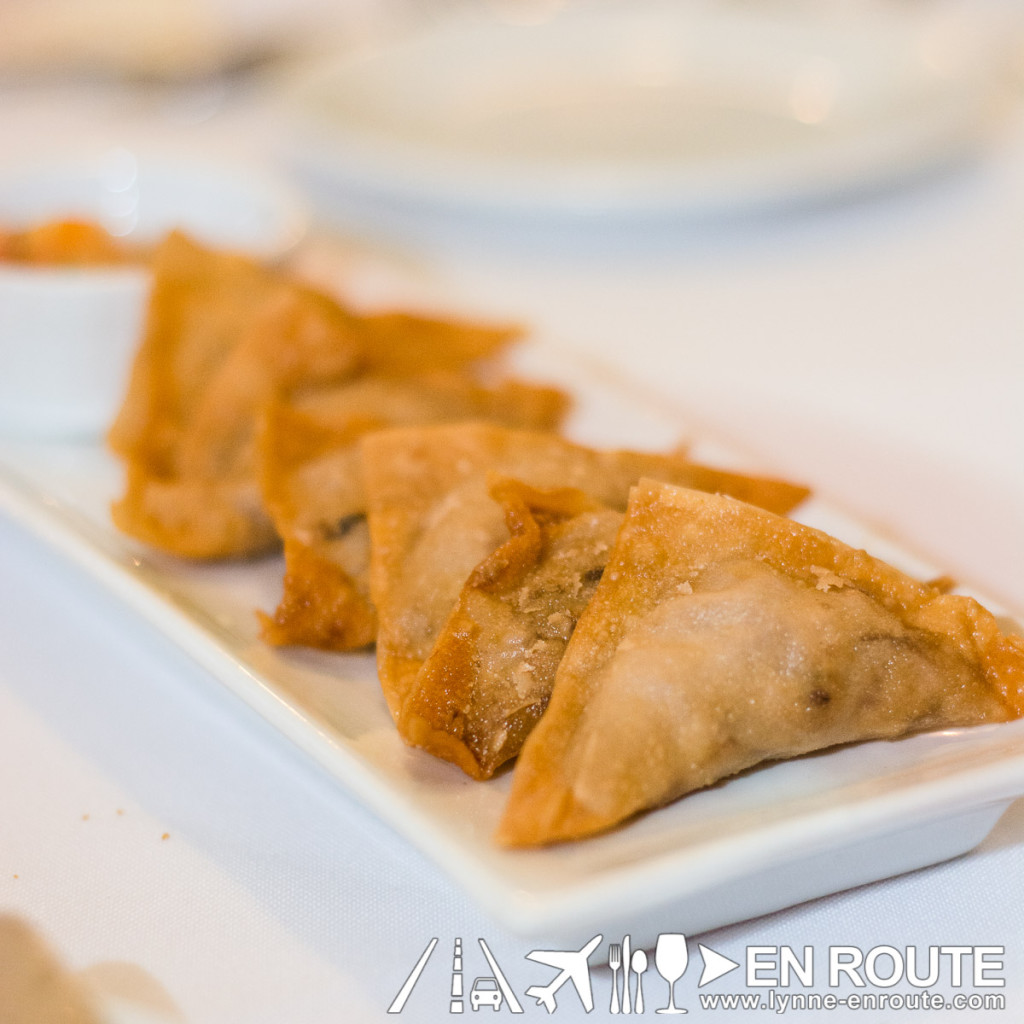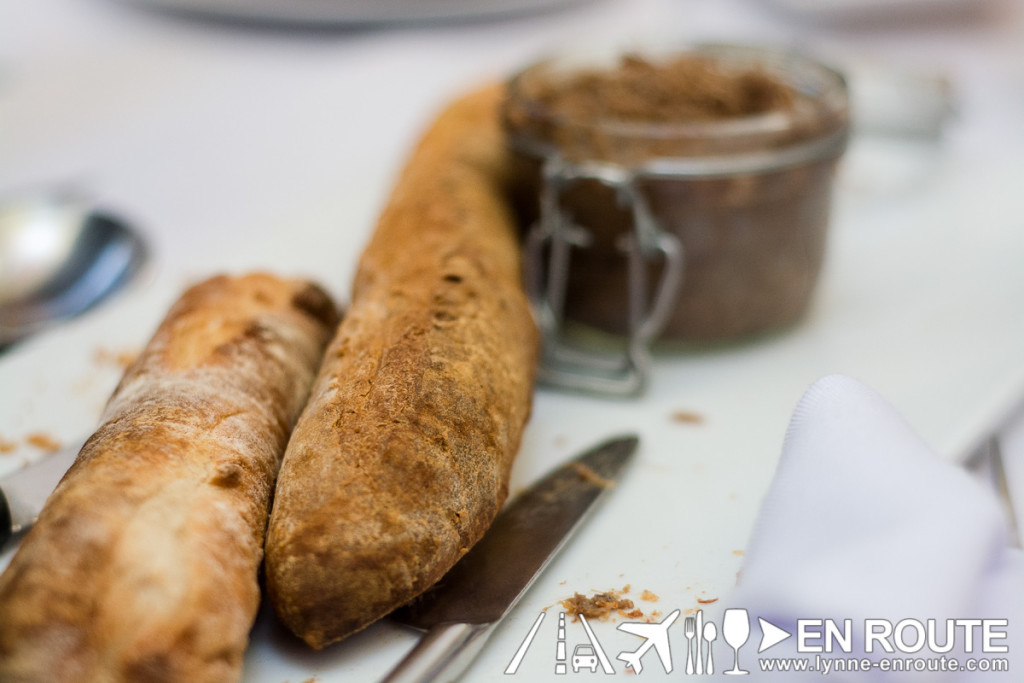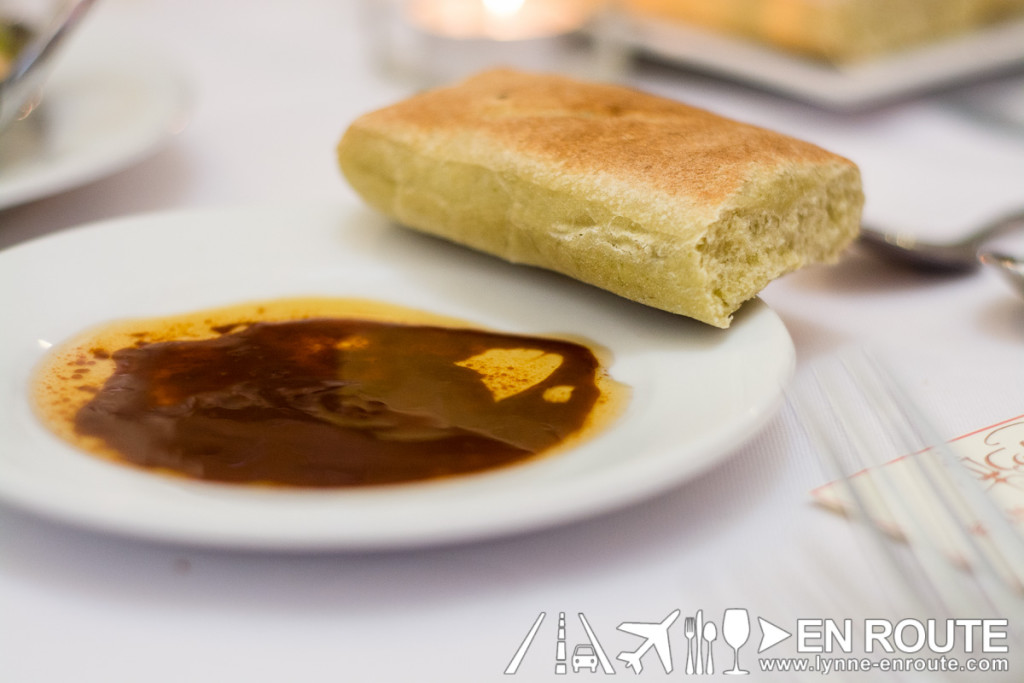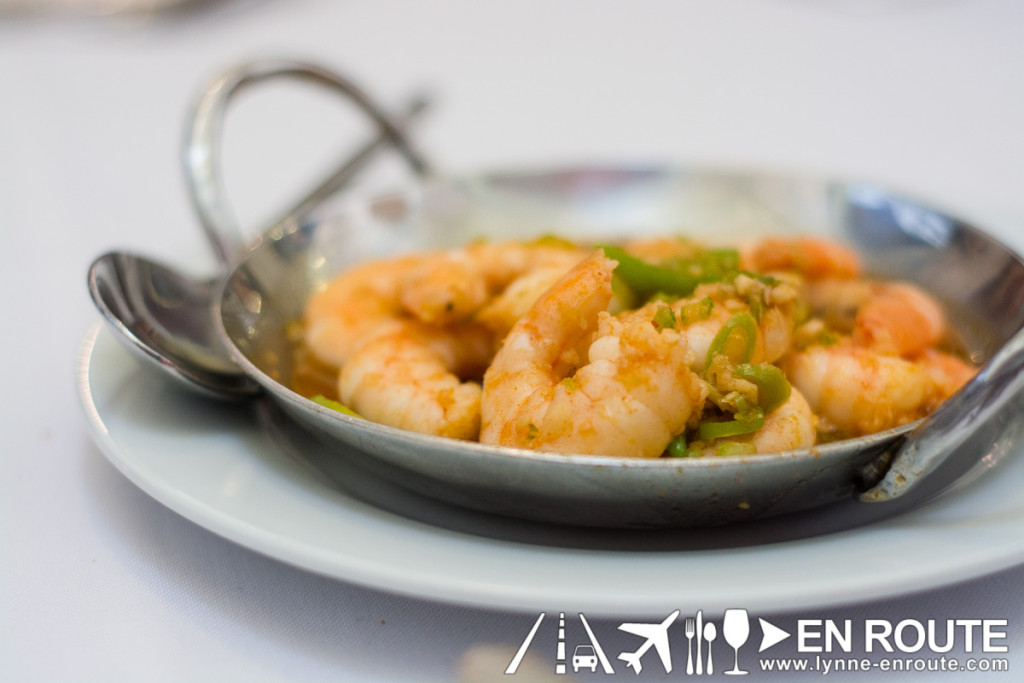 Not included in the dinner was the freshly-made bread and pate.  We also enjoyed the big shrimps for the Gambas and Smoked Fish Wanton.
 .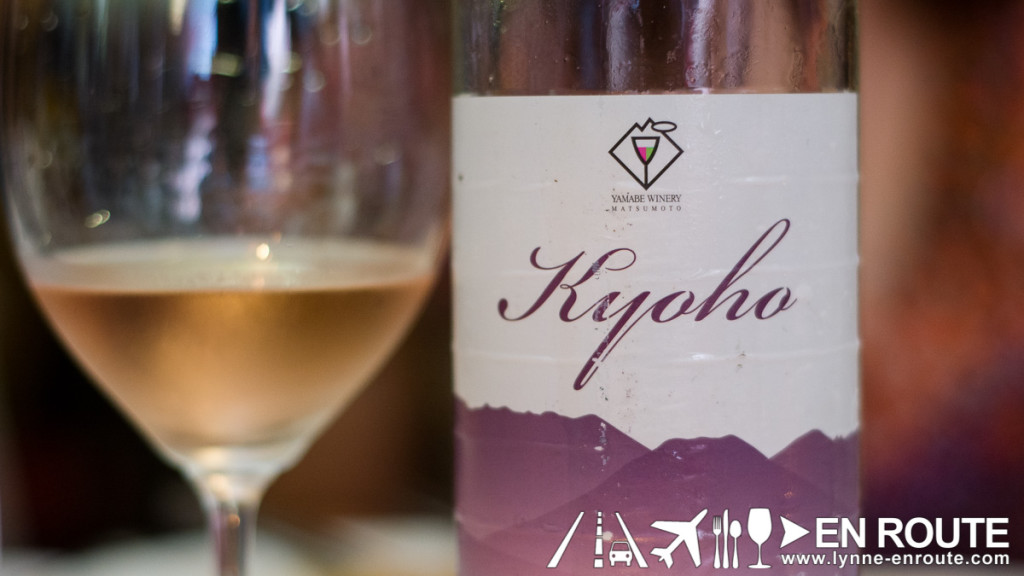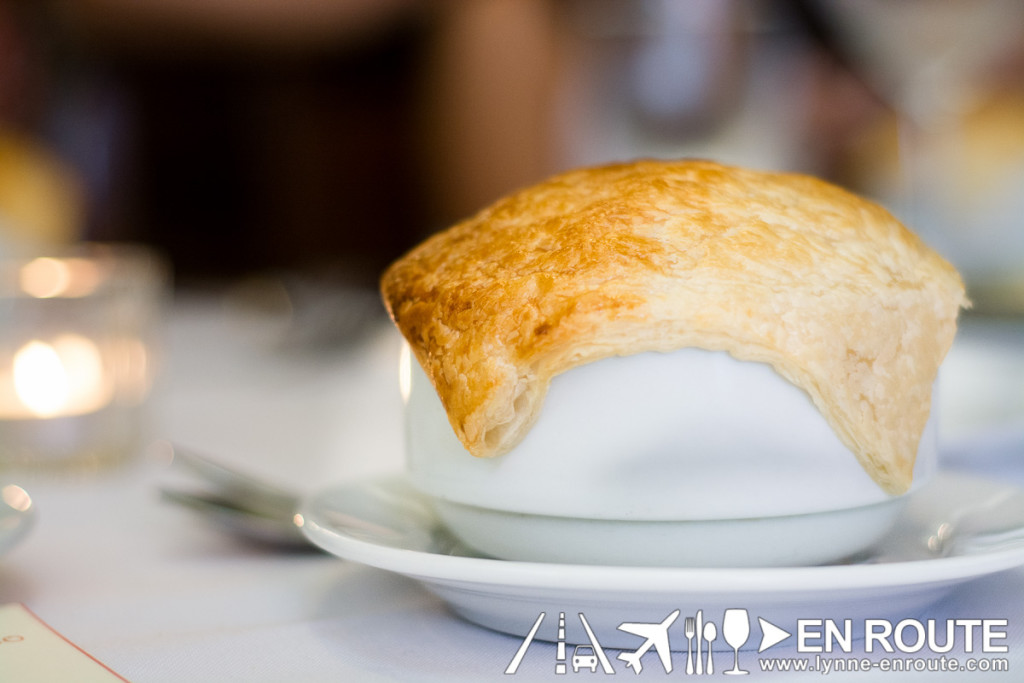 Our party just kept on raving about how the wines matched perfectly with every dish, like how the 2013 Rose of Kyoho Yamahe Winery lent an extra creamy finish after every spoonful of the Sopa Ysabel En Croute, a hearty seafood soup topped with a layer of puff pastry.
 .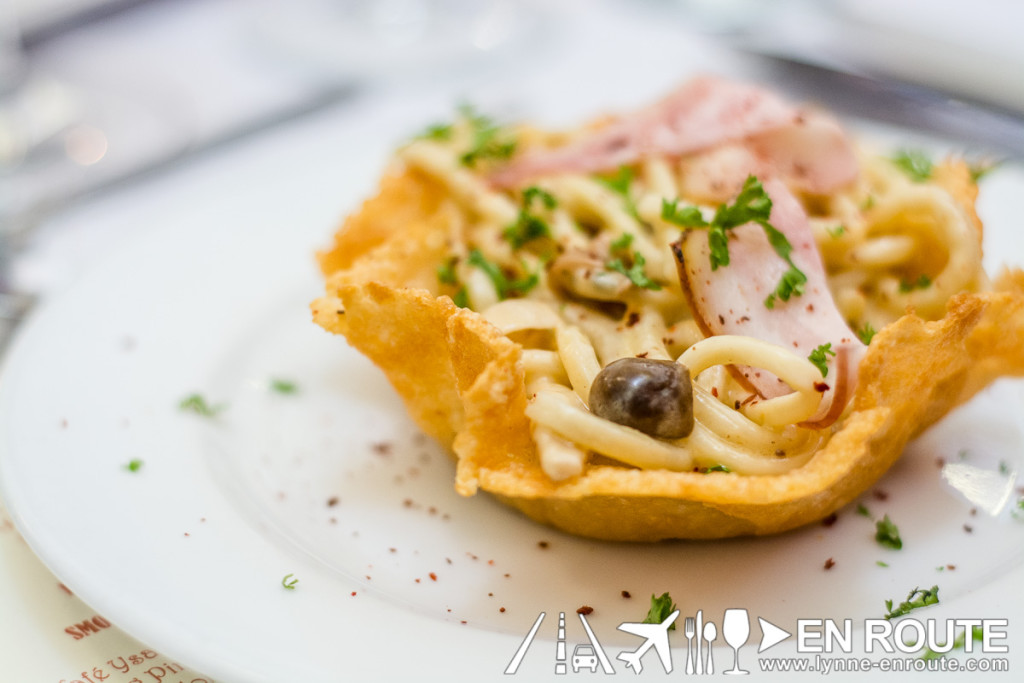 The next creation was the Pasta Trentissimo Anniversario, thick home-made noodles in a cream sauce atop a parmesan crust bowl.  Digging into that pasta while breaking bits of the parmesan was as fun as it was delicious.  We enjoyed it so much we overlooked that our glass of Cafe Isabel's 30th Anniversary 2011 Reisling by Bird in Hand Clare Valley was meant to be paired with the pasta and Sea Bass  with Seafood and Vietnamese Butter.  Some managed a second glass while most of us had to move on.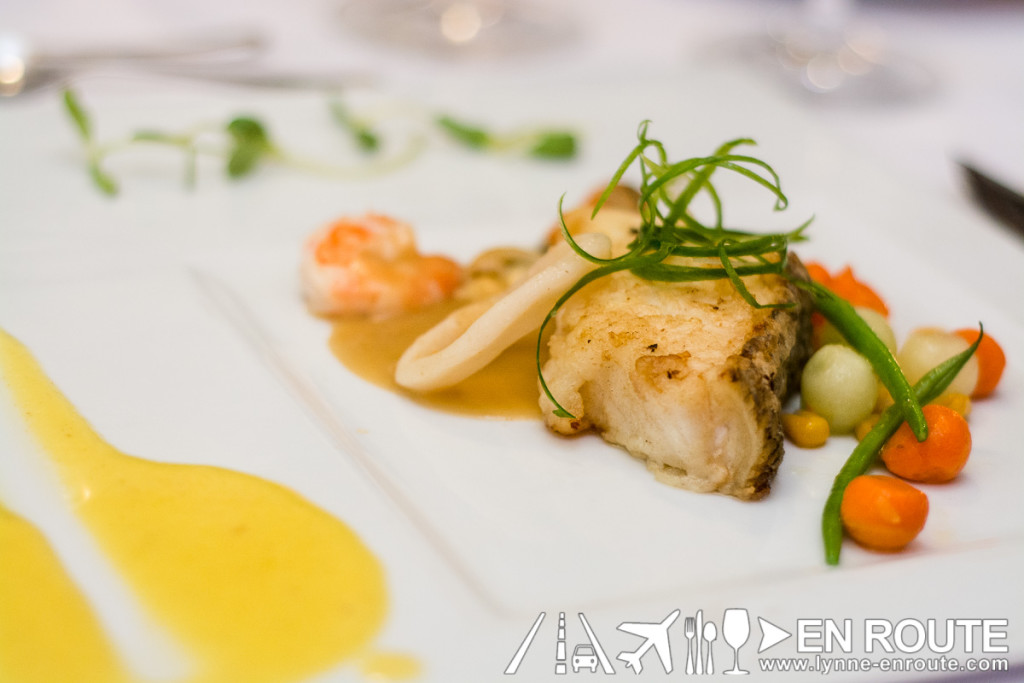 .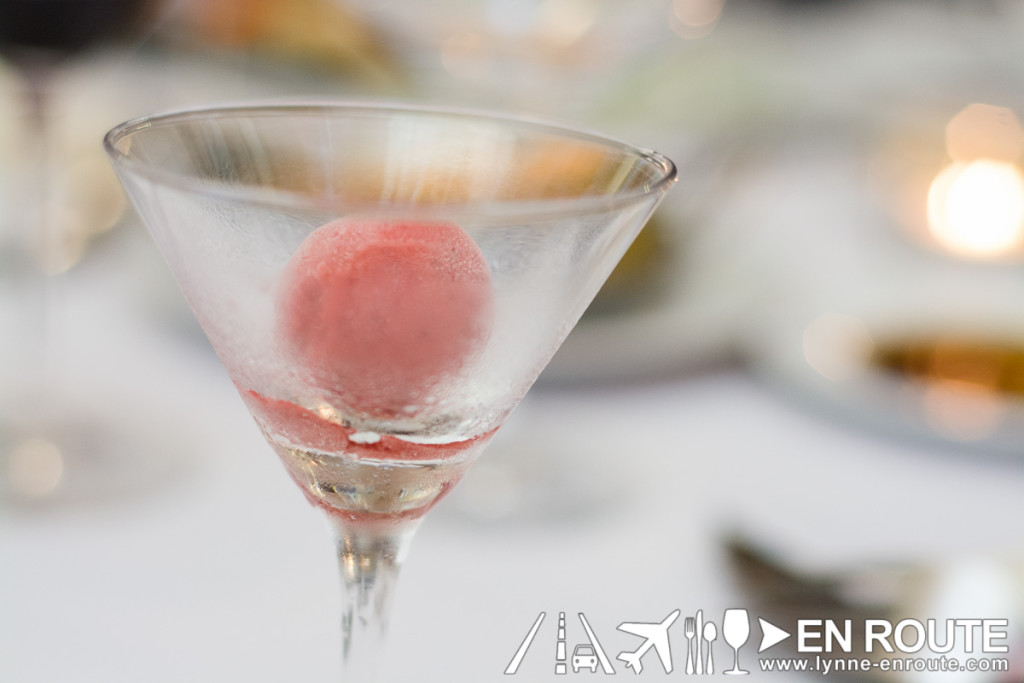 .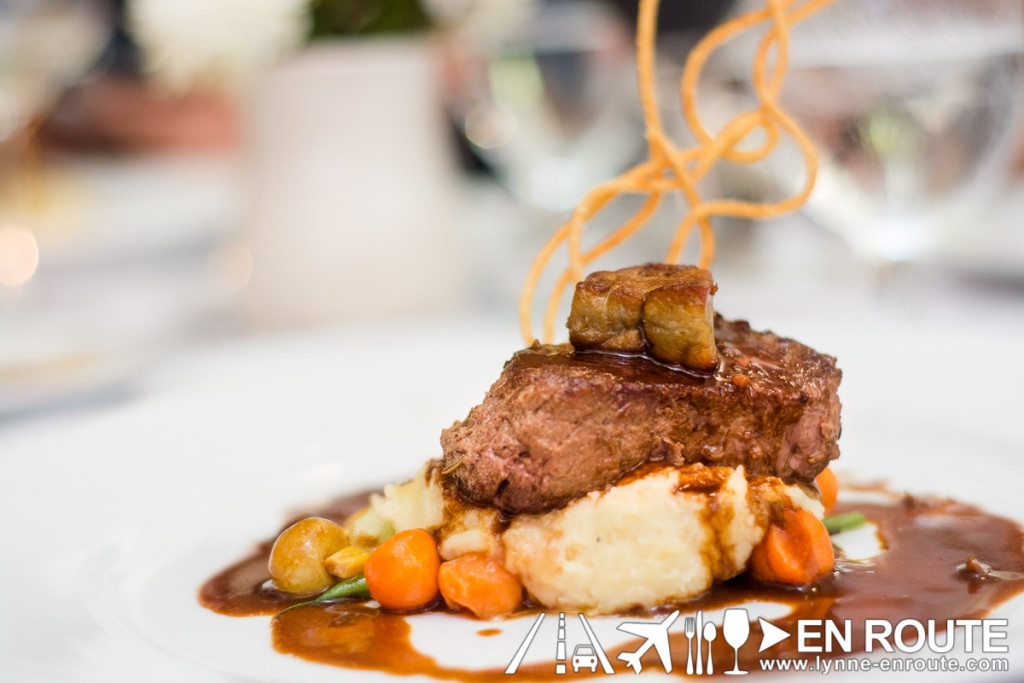 The next was a tenderloin, Filleto ala Gino, named after Chef Gene's son.  This was paired with a 2007 Petite Sirah by Corte Rivera, which was also for Cafe Ysabel's 30th Anniversary.
If a person could drunk on food, the whole table would be there already.  Some of us were sporting complexions akin to the earlier rose wine. We should be a few glasses shy of singing a drunk rendition of "That's What Friends are For" like the video Chef showed us of some of his friends (who were lucky we don't recognize them).
.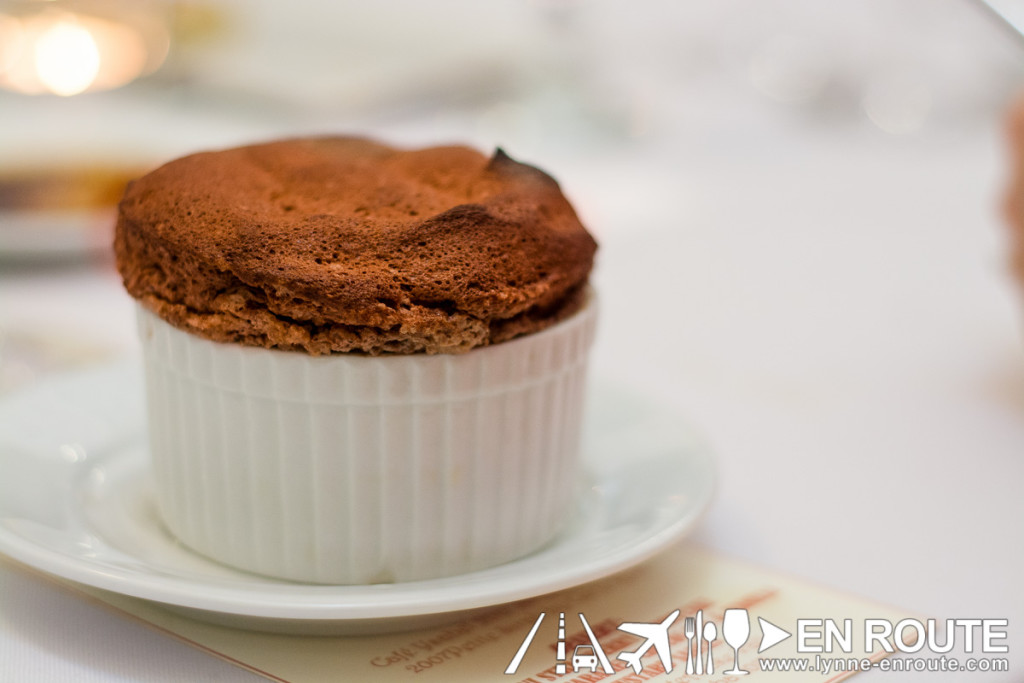 Ahh dessert.  The magnificent dinner was coming to a close.  But Chef Gene had other plans. Enter the pre-dessert.  We didn't even know there was such a thing. But it was a Chocolate Souffle and you never say no to dessert, especially if it's chocolate.
.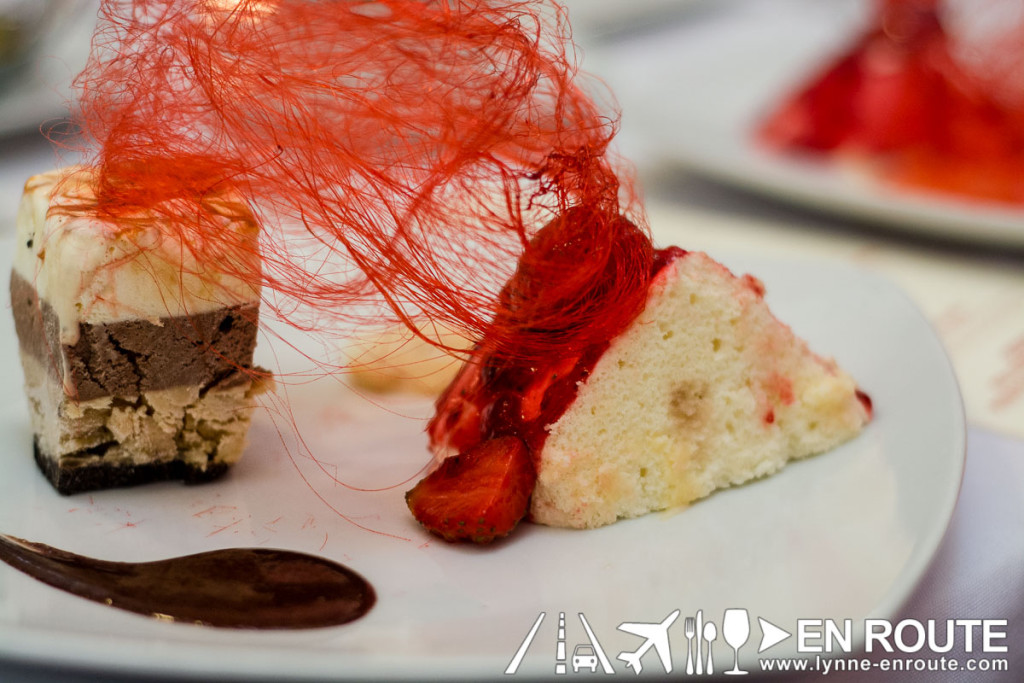 Then came the main dessert. A sight to behold. Why do they make desserts too pretty to eat? It was a duo of a Mini-Strawberry Shortcake and Peter Pan Caramel with Chocolate and Vanilla Custard Sauces. This was paired with a 2013 Bussaba from Gran Monte Asoke Valley.
.
The dinner conversation covered topics like Tinder, drunken talks, Free dessert, food places to try in Cebu, and since we had a brewer with us, how to brew beer and make your own wine.  One of Chef Gene's creations, his own take on Mead, had an interesting story behind it. He was generous to let us all try it to cap off a great evening. A creamy, bittersweet finish.
 .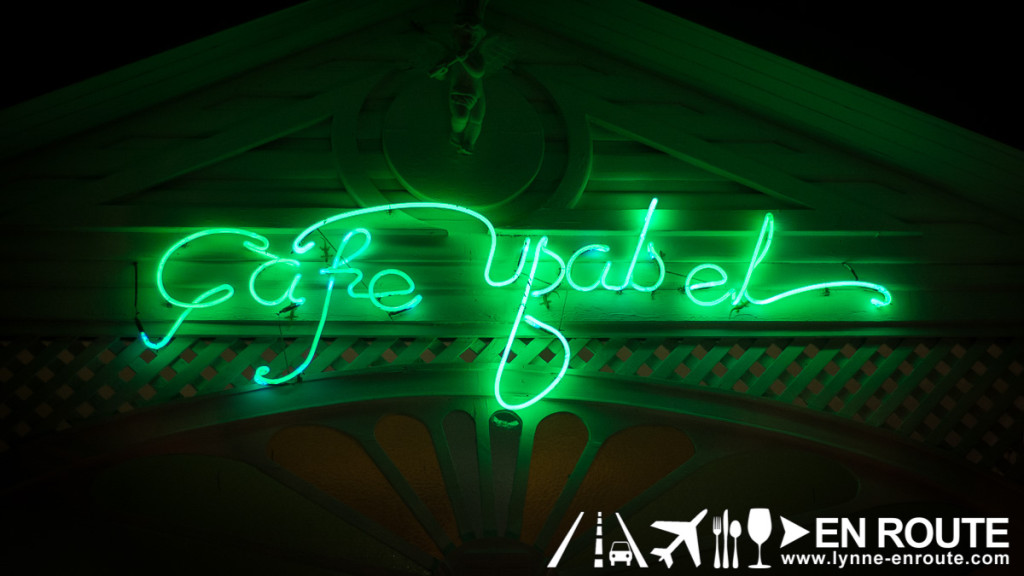 .
Just like any timeless classic, despite the numerous times we've dined here, your choices will always be nothing short of spectacular with each visit.  For more than thirty years, Cafe Ysabel has been considered a dining mecca in the San Juan area.  We were also so grateful to have Chef Gene dine with us the entire time (up until he had to attend to an aquarium emergency at home).
Cafe Ysabel is located at 455 P. Guevarra St., San Juan Metro Manila. For reservations, you may call +632 726 9326 and +632 725 5089 or e-mail them at [email protected].  You can also check them out on Facebook and follow Chef Gene on Twitter.
Comment on this and Share it on Facebook!
comments
Powered by Facebook Comments