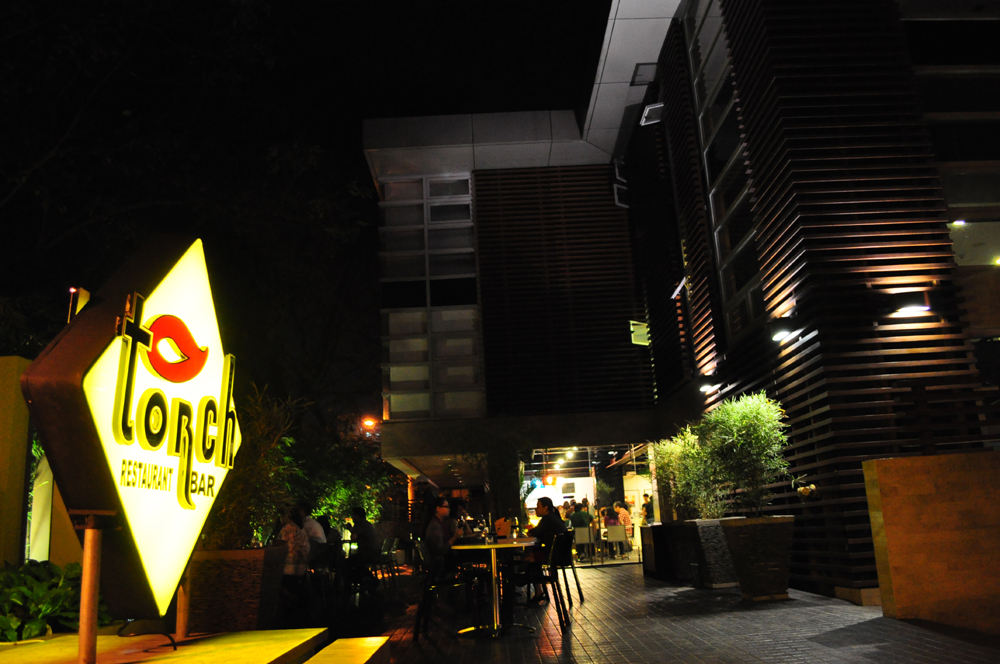 For the adventurous and for those who like mixing it up, Torch by Peppermill has the choices for you.  From meats to Italian and fusion Japanese cuisine, your interest in everything before you will never wane.  Even how everything is plated is a feast for your eyes.  And you can only expect that what follows will be a feast for the taste buds and your tummy.  I kept glancing at what the other tables were ordering.
Even the design of the place was well-executed.  They made use of clean lines and neutral colors.  But they have these tall green stalks that serve as a divider for a certain section of the restaurant.  The al fresco dining area, bordered by plants, was also a nice touch.  It could use better acoustics though.
We were a small group with small appetites who are all still recovering from the holiday food overload so we couldn't brave the bagnet pizza or a slab of baby back ribs.  I think we will need to schedule a bigger group to enjoy this place with us.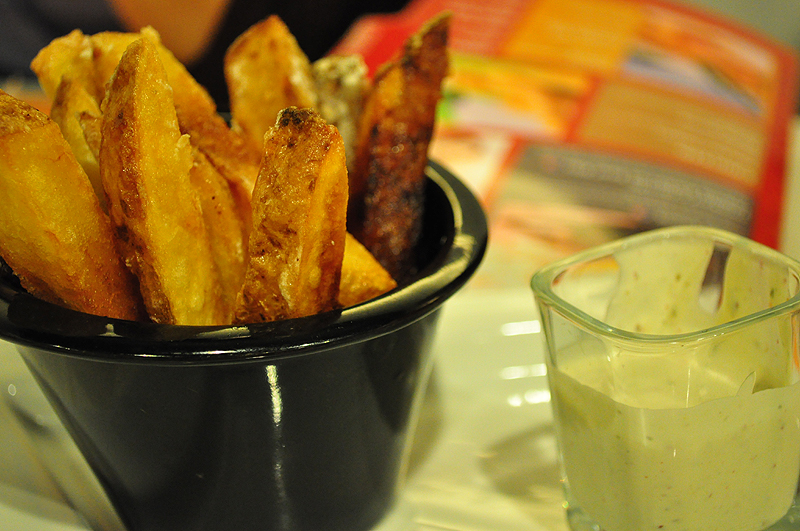 The highlight of our orders was the Steak Fondue.  I've tried cooking wagyu strips for shabu-shabu and I've cooked steak slices on a hot ceramic plate.  But this was the first time I tried deep-frying frozen chunks of beef in a pot of boiling olive oil.  Definitely not for the hungry as you need to wait for the meat to cook through one by one.  You do, however, get good quality meat that has a great peppered taste with five dips or sauces.  There was gravy, a dill mayo-like one, sesame-flavored and cheese-flavored dips. My favorite was the spicy mayo-like one (like a Japanese mayo).  Having participation in how your food is cooked has a certain come-on to it.  You can cook the meat depending on how done you want it to be.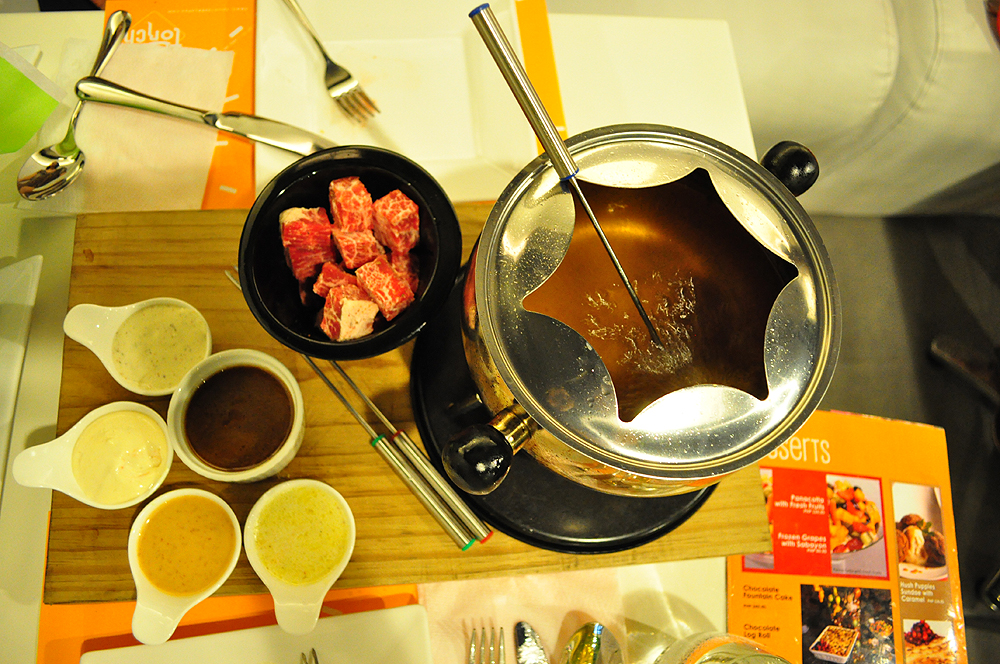 I need to make sure to come back here to try the sea bass and what caught my eye from the menu, the hamonado pizza.
Torch is located at Home Studio Building 63 Connecticut Street Greenhills San Juan.  For reservations, contact them through +63 2 502 0000.
Comment on this and Share it on Facebook!
comments
Powered by Facebook Comments