AS OF JULY 2, 2012, IT WAS DISCOVERED THAT SING HAINANESE CHICKEN HOUSE IN SHANGRI-LA MALL IS ALREADY CLOSED.  PLEASE CHECK THEIR NEW LOCATION AT THE PODIUM MALL.
I like to try different kinds of food.  I find the different colors and flavors interesting.  I once heard someone call another person boring because she kept ordering Hainanese chicken rice.  It kind of stuck so given a choice between that and a burger, the burger will always win.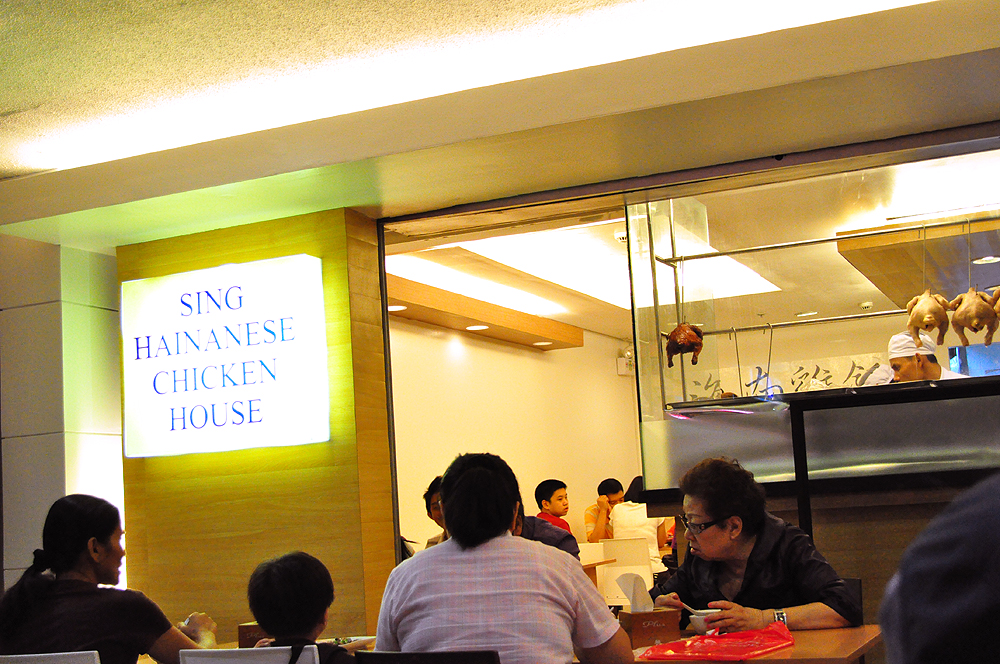 So when I was part of a group craving for some Hainanese chicken, I felt it only right that I should finally try it before judging it.  Nevertheless, I still ordered the roasted version and just picked on the other's orders to disprove my pre-conceived notion.
1. I like warm meals and this was cold chicken and cabbage.  Granted, let's say it's really served cold but, even the roasted one?  (Why roast it?)  I had my order reheated and afterwards, I was happy.  I loved the rice.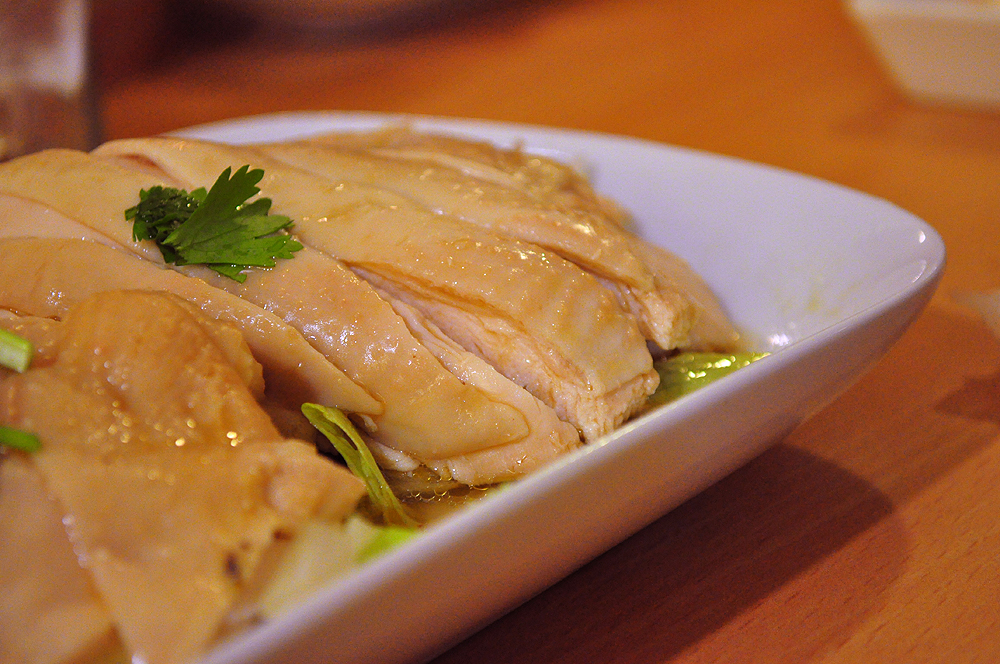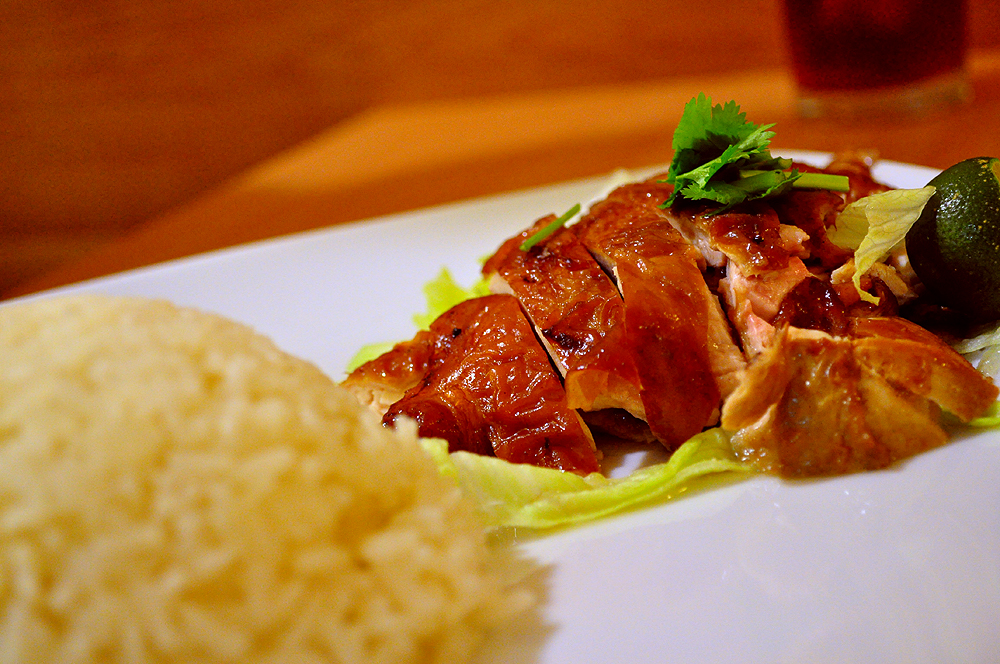 2. I am not a fan of ginger and sweet sauces on my meat.  The spicy, kimchi-like sauce was the only one I was able to use and I only needed a dab of it to get the spiciness.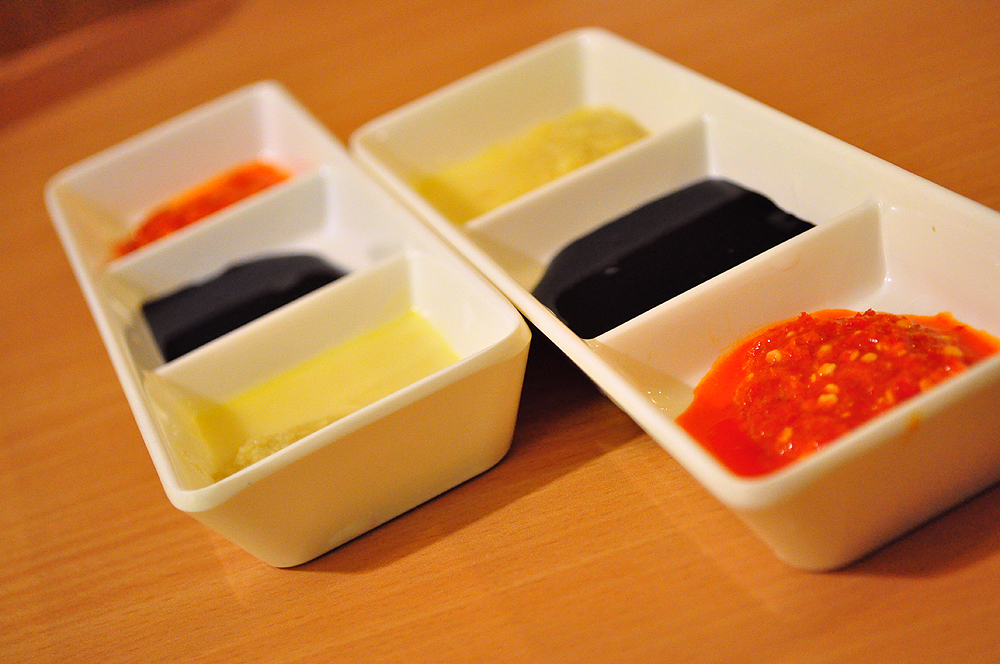 3. Sorry, no beer here.
4. But I can't argue that it's value for money.
There we have it.  I gave it a try but, sorry.  I'm really not the right customer for this dish.  I must be in a very small minority though, because, judging from the jam-packed restaurant (which only opened Jan. 6 of this year), it's a hit. Good for them.
——
Sing Hainanese Chicken House is located on The Ledge of the Shangri-La mall in EDSA. It's the one beside Sango (burger!! :P).
Comment on this and Share it on Facebook!
comments
Powered by Facebook Comments