Normally, an afternoon of succulent and smoky baby back ribs from Johanna's Grille would be enough for most people. This day proved to be strange as the ribs craving came again for dinner. Being in the Glorietta area for errands, The red hot sign of Tony Roma's beckoned.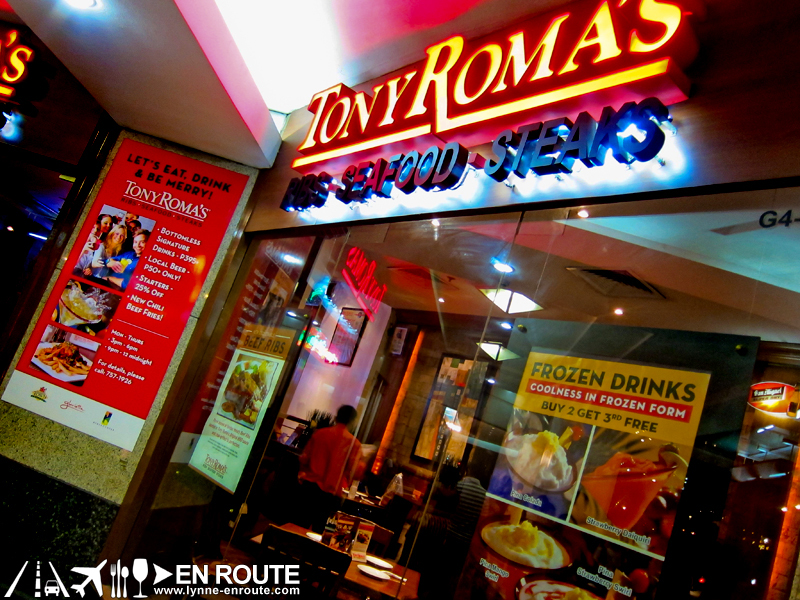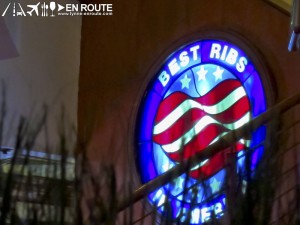 Tony Roma's has been known for their baby back ribs. It is proudly lighted up in a badge that greets you when you step in. As a matter of fact, there is this strange feeling that this is where Johanna's got their inspiration for their tender baby back ribs.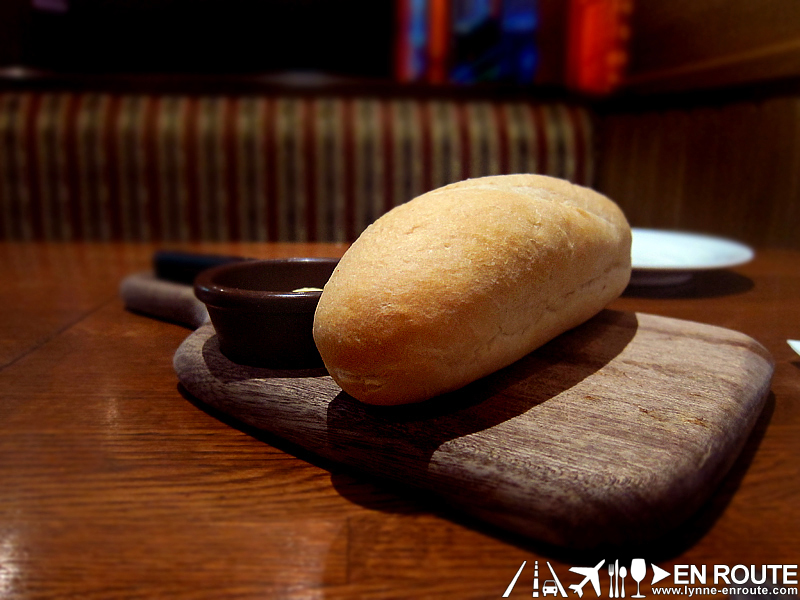 Start off with a beer or some of their signature cocktails. If the ribs won't bring you back here, the cocktails just might. As soon as your order for meals are placed, you are given bread.
Their complimentary bread is soft and light, and goes well with butter. It is the best starter for any selection from their menu.
It has been a meat craving for the past couple of weeks and Tony Roma's burgers looked mighty juicy in the picture of the menu. They only offer it to be cooked medium-well or well done. Might be a health and sanitation policy of theirs to ensure germ free beef.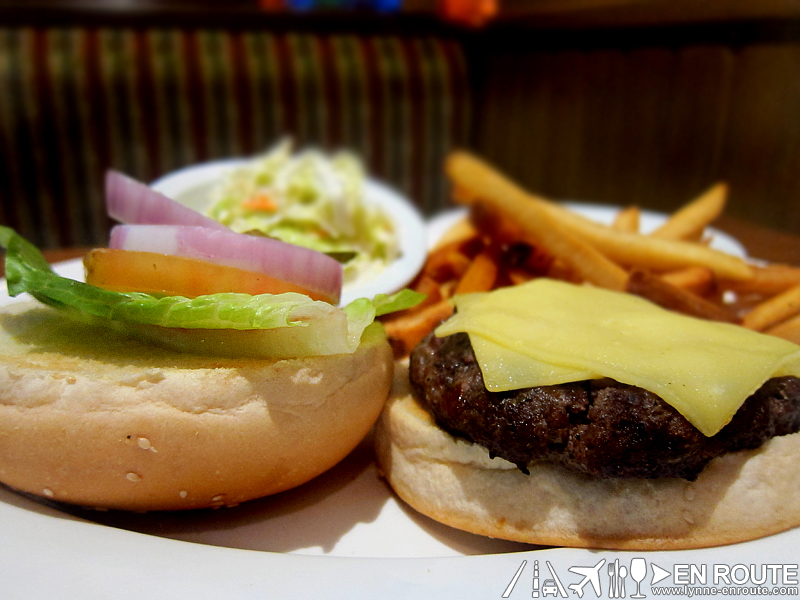 Classic Cheeseburger (PHP 335.00) Served open-faced with a slice of cheese on top of the patty, and all the other stuffings on the other side. It is truly beautiful for burger lovers. Just one bite and the juice of the patty oozes out. Everything on it complements the flavor and adds different textures. French fries will always be a welcome side to the burger.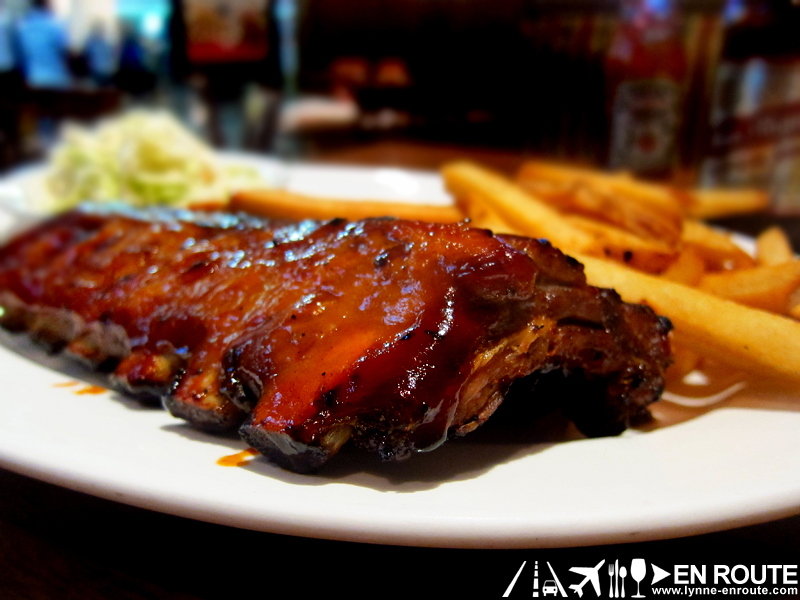 As mentioned, baby back ribs craving was to be quenched with a regular order of Tony Roma's Original Baby Back Ribs (PHP 858.00 for a regular slab). Tender meat covered in Tony Roma's original Barbecue Sauce. The sauce has a satisfying tang, although less smoky in flavor. Admittedly, it is a high price to pay compared to Johanna's Grille, or other baby back rib places. Must be the brand equity.
Tony Roma's has a few variations of the ribs, differentiated by the kind of sauce it is smothered. In case you can't pick which, there is a sampler platter (PHP1,195.00) with all the different sauces.
Tony Roma's price range is more on the upside, so patrons normally shy away and look for other value-for money alternatives. But if you are out for that distinct and famous flavors of their baby back ribs, no other place has it than Tony Roma's.

Tony Roma's has two branches in the Philippines:

– Glorietta 4, Makati Branch:
Ground Floor, Glorietta 4, Ayala Center
Makati City, Metro Manila 1200
Manila, Philippines
Tel: +632-757 -1926
Fax: +632-757-1928
Email: [email protected]
Operating Hours:
11.00am to 11.00pm (Sun – Thu)
11.00am to 12.00 midnight (Fri – Sat)


– Alabang Town Center, Muntinlupa Branch:
2nd Floor, Expansion Wing
Alabang Town Center, Muntinlupa City
Philippines
Tel: +632-771-1388
Fax +632-771-1788
Email: [email protected]
Operating Hours:
11.00am to 10.30pm (Sun – Thu)
11.00am to 11.00pm (Fri – Sat)

For a complete look at their menu, click here to download the PDF file from their official website:
Comment on this and Share it on Facebook!
comments
Powered by Facebook Comments