Deep within the La Nina season, we've already encountered our fair share of torrential rain. Some areas are still recovering from the floods.
In other places, the hustle and bustle of everyday life goes on.  That is, if we can actually hustle.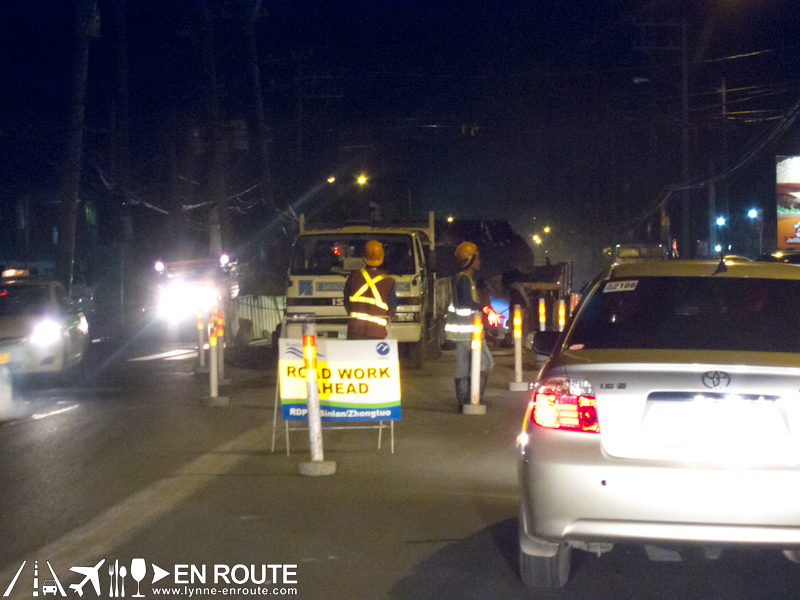 As if on cue with the rainy season, the number of Manila Water pipe rehabilitation projects seem to have sprouted like mushrooms drawn to damp places.  Their sizes range from a hole a small car could fit into up to something as big as a bus or truck, spanning multiple lanes on the road.  And that only means one thing.
Traffic.
As if we didn't have enough of it.  It's bad enough we have to contend with the multitude of buses, unruly drivers and undisciplined pedestrians.
The question, really, is this: Does the rehabilitation really have to happen now?
Now when we are worrying about bigger things like floods, dengue, getting to our jobs safe and somewhat dry so we can continue providing for our families?  Was it something that could have been foreseen and done during, oh I don't know, during the summer when school was out and the weather was sunny and dry? Or could it have waited until the typhoon season was over?
And the next big question: Must there be so much of these diggings happening all at the same time? Seriously? Ortigas alone has four or five going on right now.  Not that a lot of action happens by the way because work either stops or slows down when it starts to rain.
All I can say is someone somewhere better do something fast. The amount of time people spend stuck in traffic is equivalent to money going down the drain.  Or down those gaping Manila Water holes.
Comment on this and Share it on Facebook!
comments
Powered by Facebook Comments