CONTEST IS OFFICIALLY CLOSED. TO VIEW THE DRAWING OF WINNERS, CLICK HERE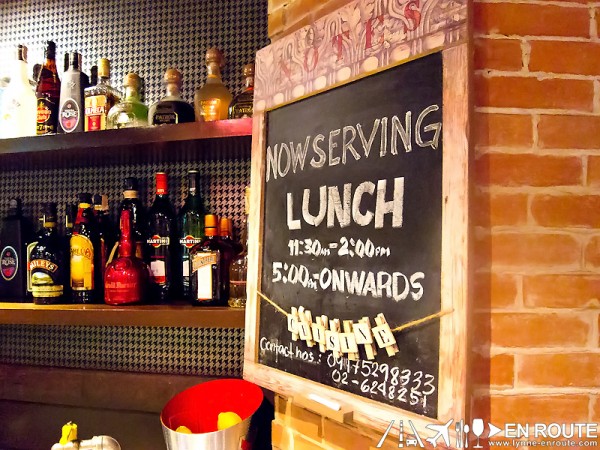 We've already shared our lunchtime find, Relik Tapas Bar and Lounge in the Fort Bonifacio area.  But why keep it to ourselves when we can share it with a few lucky readers?  Five winners can win Php 1,000 worth of gift certificates each for LUNCH at Relik.  A lunch set is normally priced within the Php300-400 range and it already includes a soup, a salad, and a main dish.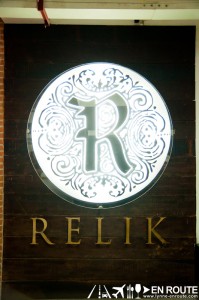 IMPORTANT! The GCs will only be honored between 11:30m to 2:00pm on weekdays.
Who can join?
Promo is open to those who can make it to Relik's weekday lunch hours in the Fort.  Ideal for those who work or live within the area.  Maybe even those who are in the Makati CBD can have an extended lunch break at some point. 😀 And those who are lucky to have complete control of their time and have 2 hours to spare for a leisurely lunch.
Read on to find out more about how you can be one of the five (5) lucky winners of lunch at Relik.
Here are the mechanics and rules on how to get a chance to win:
1. Like En Route on Facebook
If you already are part of En Route, you can skip to step 2
2. Like the Relik Facebook page
If you already are part of Relik, you can skip to step 3
3. Once you have "Liked" the page, click the Share button below (opens a new page)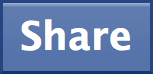 4. On the newly opened page, type in the blank field "I want to win En Route's promo for a lunch at Relik Tapas Bar and Lounge with @Friend." <- Make sure to tag the En Route and Relik Facebook pages.
To tag, type in the "@" symbol then type "En Route" A drop down selection will present you "En Route". Click that and you should see "En Route" become a blue link. If it doesn't, then you're probably not part of the Facebook Page yet and will have to go back to Step 1   The same goes for Relik and your friend's name.
Make sure your profile is set to share to "Everyone" or "Public" or else your entry won't appear on the En Route Facebook page. After completing these, click the Share button.
Have your friend join En Route too 😀 !
5. Post your full name, email address and the URL of your Facebook post in the "Leave a Reply" section at the very bottom of this page. (Entries not in this section and without names, email addresses, and/or Facebook URL will be immediately disqualified. Please do not put it also on the Facebook Comments . 
To get the post, just head to the En Route Facebook page and look for your post. Underneath it, there is a link that says "View Post". Click it, and it will take you to the post itself. Just copy the URL from the address bar of your browser 
Here's an example of how it should look:
Annie Batumbakal
[email protected]
http://www.facebook.com/anniebatumbakal/posts/268106986564002
6. One entry per person only. Duplicate entries will be disqualified.
7. Open to Philippine residents only. We can mail it, too! Be sure it can be mailed to a valid Philippine address.  And keeping in mind that it's in Fort Bonifacio, Taguig.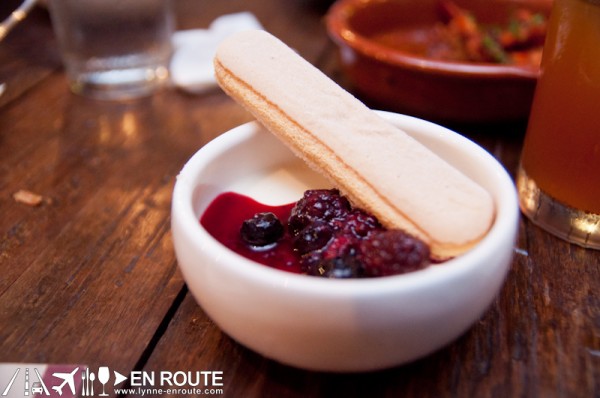 8. Again, please note that the GCs are for LUNCH so it will be honored only from 11:30am to 2:00pm.
9. This raffle will run from March 1 to March 15, 2012.  Raffle Date is on March 16, 2012.
10. Gift certificates are valid up to July 2012 only.
DISCLAIMER AND DISCLOSURES:
This is not a raffle sponsored by Relik Tapas Bar & Lounge. Although, we have sought the consent of Relik to run the said raffle.  The gift certificates that are being given away were won by En Route from a raffle to be used at our own discretion.
Thanks to Relik for allowing us to share the prize they gave to us with our readers.  We are definitely going back! 🙂
Good luck to everyone!  By all means, please help spread the word! 😀
Comment on this and Share it on Facebook!
comments
Powered by Facebook Comments