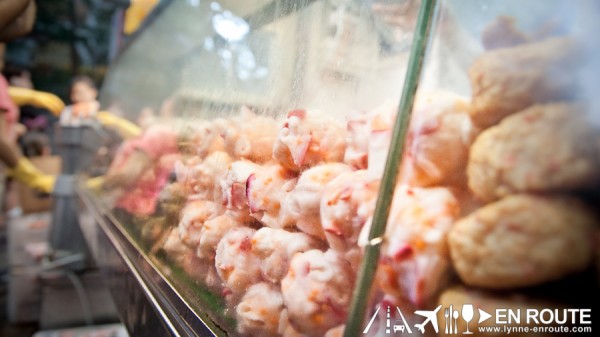 Hong Kong, apart from it being a melting pot for business, is also a multitude of flavors waiting to be discovered. From the authentic Chinese cuisine of Miele Guide and Michelin reknowned Yung Kee, to the fusion cuisine of Hutong, and the yummy fastfood and Michelin-recognized Din Tai Fung, keeping your stomach happy is not going to be a problem.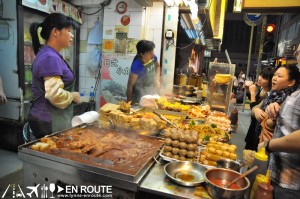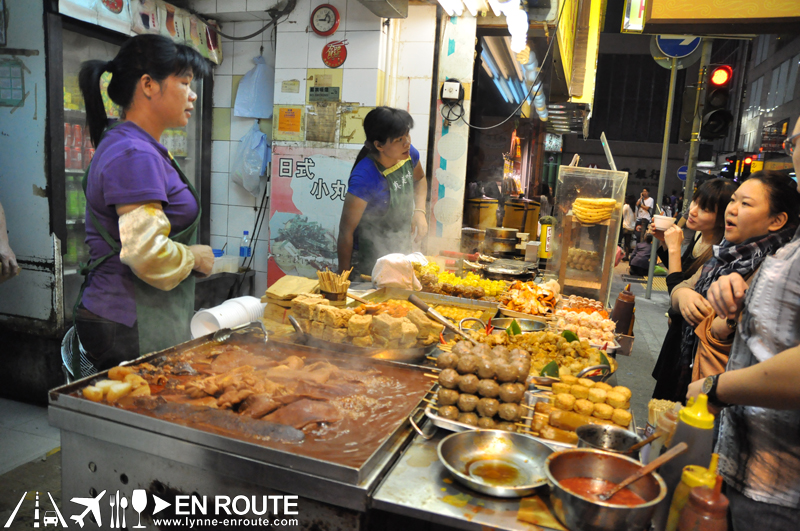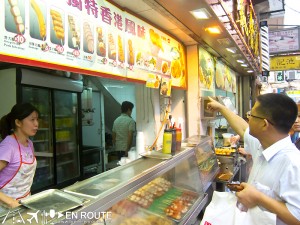 Street food also abound.  Whether you're scouring the Ladies' Market in Mongkok or making your way along Haiphong Road to Canton Road and the harbour in Tsim Sha Tsui (TST), these aromas will waft through the air and beckon you – especially those rushing around on an empty stomach (and maybe a near-empty wallet).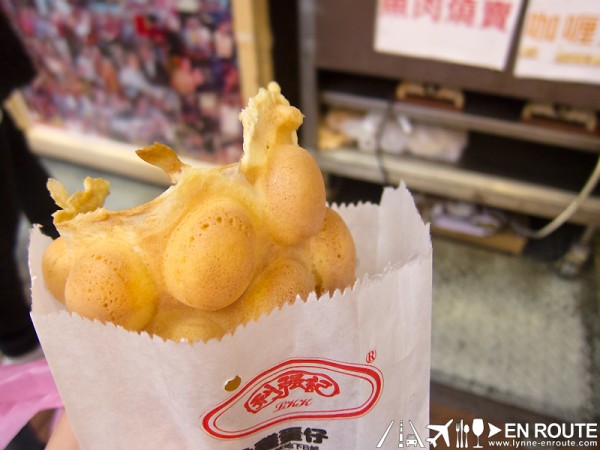 A favorite we've discovered are egg cupcakes. Imagine the outside crunch and inside chewiness of breakfast waffles but the batter is pressed into a sheet formed by balls.  This sheet is "rolled" and just placed in a brown bag so you can snack on it on the go.  These goodies sell for 12HK$ on the corner of Lock and Haiphong Roads and the price goes up to 15HK$ in Mongkok.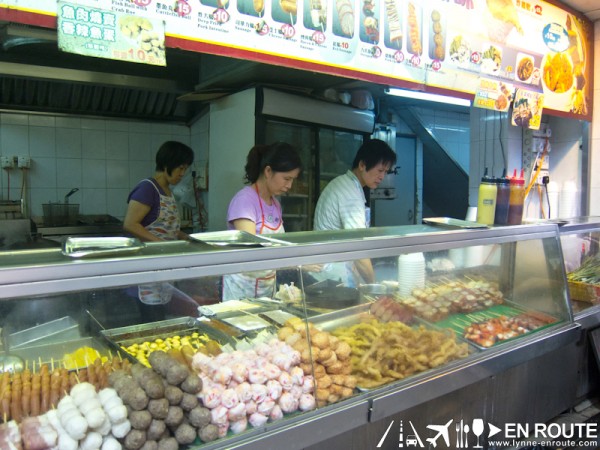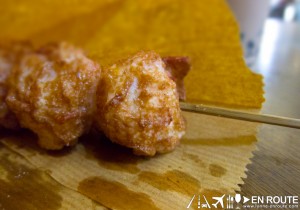 There is also an abundance of fried and skewered treats.  Imagine one deep fryer for everything from lobster and squid balls to sausages wrapped in bacon – it's like you're tasting everything from the oil alone!  What's a pretty decent buy is an order of lobster balls for 15HK$.  Salty, chewy, flavorful, and mmm, oily goodness on a stick!  This would be great with a bit of sweet chilli sauce (then again, what deep fried dish wouldn't?).  Given we are lovers of bacon, we also tried the sausage wrapped in bacon for another 15HK$.  If not for the bacon, it would just be a stick of some sad next of kin to vienna sausage.  What we just noted was the amount of oil seeping through the paper bag, rendering it almost transparent.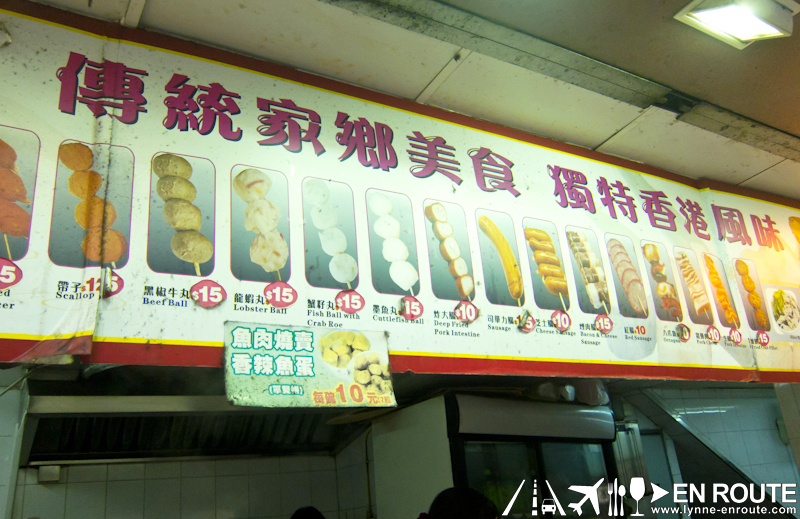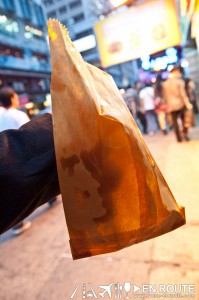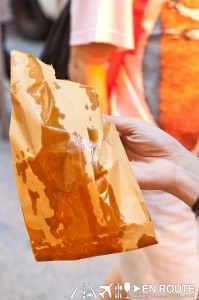 There are others that honestly require a very, hmm, adventurous spirit (as well as a strong stomach) to take in.  Unfortunately, a general rule we at En Route follow is: if you don't know what it is or if you can't take the smell, don't eat it.  It pays to be safe especially when you are in a foreign country.  We have yet to harness the Andrew Zimmern or Anthony Bourdain within us.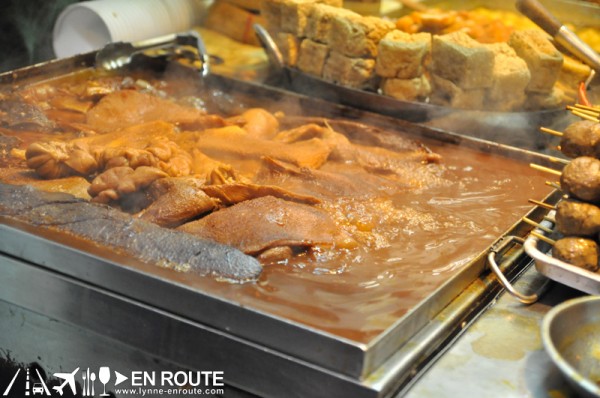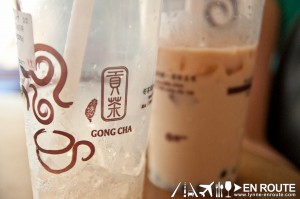 Though miles away from Manila, the perfect accompaniment to our brief street food excursion is always milk tea. We were lucky to find a Gong Cha Milk Tea stall along Lock road, a few meters away from the lobster ball place.
We're sure there's more to try but it's a start.  How about you?  What's your street food discovery?
Comment on this and Share it on Facebook!
comments
Powered by Facebook Comments