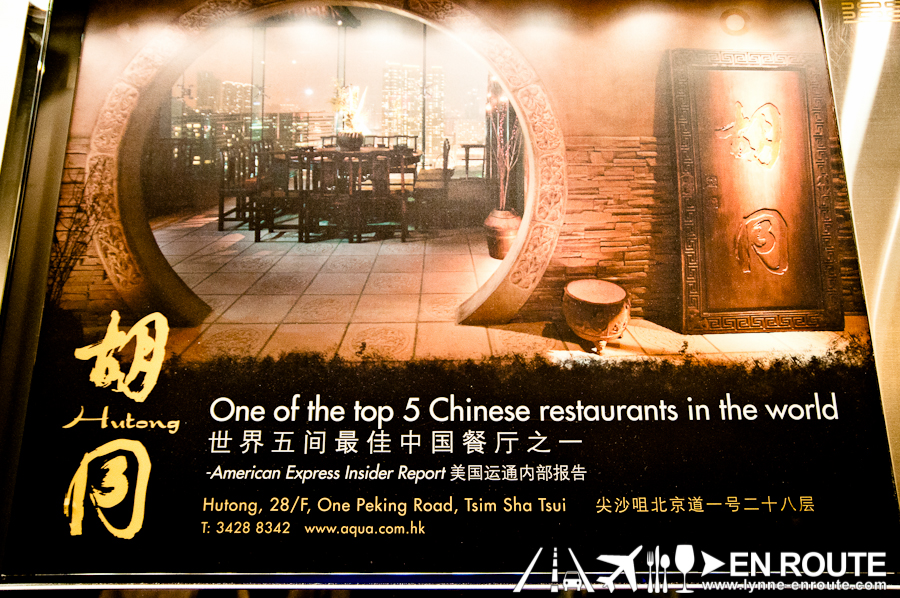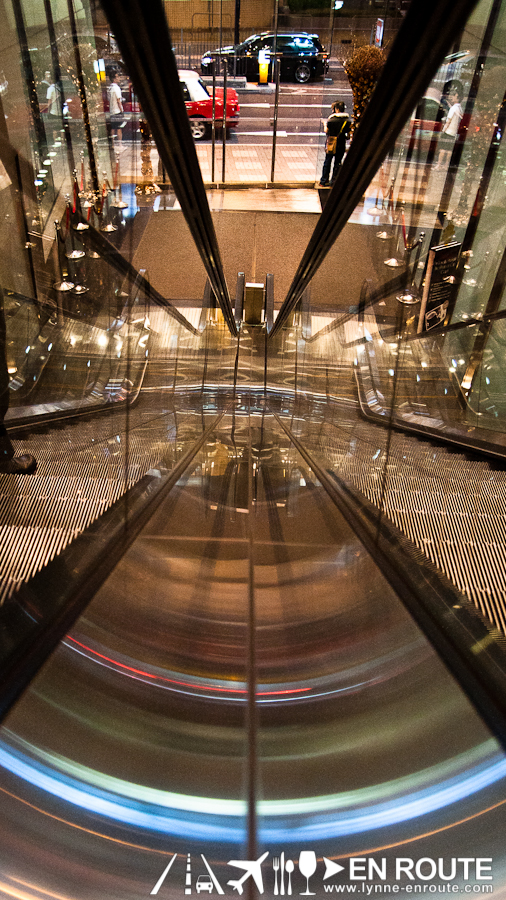 Hutong – "One of the Top 5 Chinese Restaurants in the World."
That is a tall order given how many restaurants there are around the globe. And what more, to say it in the place that iconifies the best of Asian cuisine: Hong Kong. Surely, there has to be something about the cuisine, location, and restaurant experience in Hutong.
What can be in Hutong of Hong Kong that makes it one of the most beautiful, and its menu one of the acclaimed ones  by tourists of Hong Kong? Only one way to find out: Make that trek to the 28th Floor of the prestigious One Peking Place in Tsim Sha Tsui.
Hutong describes its cuisine as contemporary Chinese and Cantonese cuisine. The word Hutong itself derived from the literal definition of small alleyways normally associated with Beijing in China.
And when the elevator opens in a slow, dramatic fashion, this is what greets you: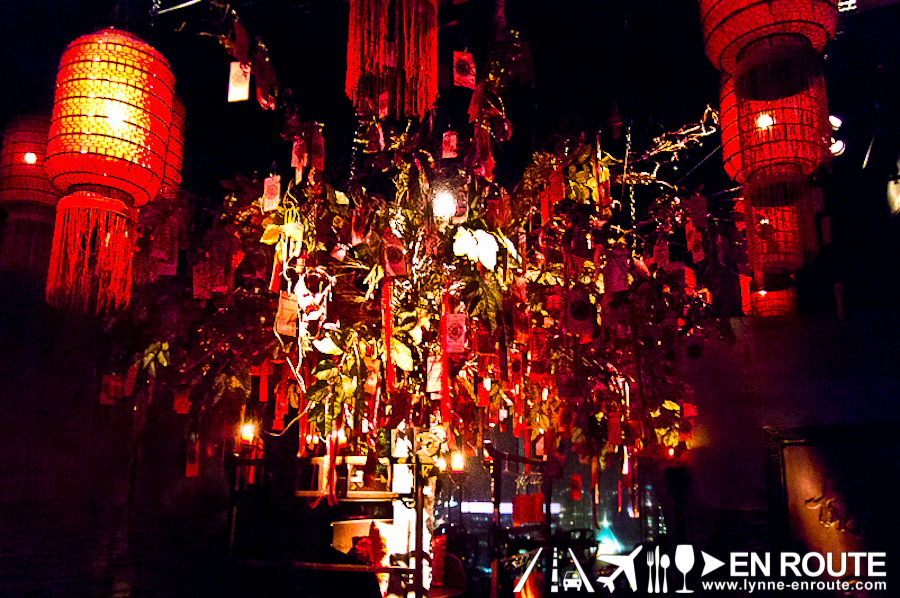 Lanterns of all shapes and sizes, glistening on well placed pin lights and swaying mildly from the hustle that is created by this penthouse space. Each and every movement dazzles the eyes in yet such a gentle manner, but gets your senses racing in anticipation of what else is in store.
Hutong in Hong Kong is placed in probably one of the best locations that give a romantic view, and adding inspirations from Chinese design, beauty and architecture from dynasties that have come and gone. To say that Hutong is a romantic restaurant is an understatement.
The seats near the windows are reserved weeks, in advance. This is prime location for this gives the best view into arguably one of the best modern marvels of the world.
Victoria Harbor.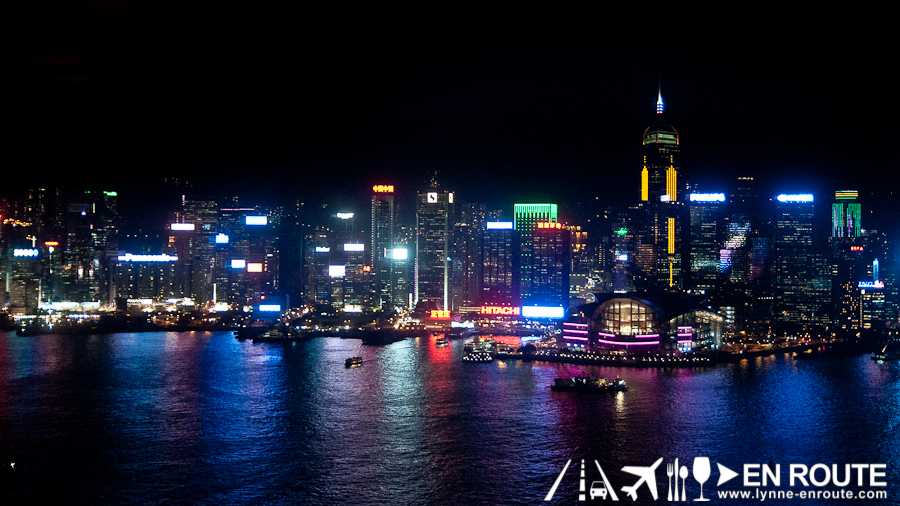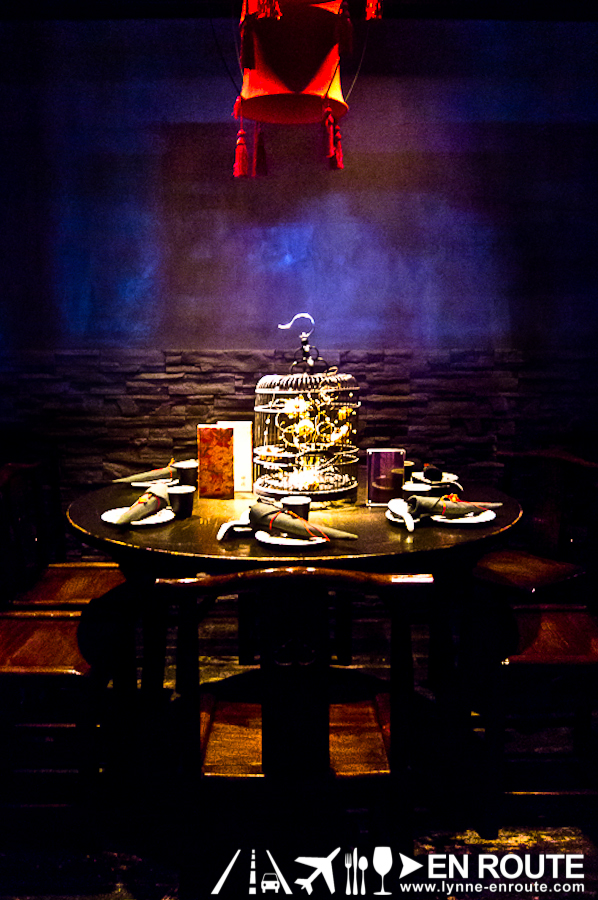 There will be a few publicly accessible places that will give this, and most probably, they will require the said advanced reservations to savor the breathtaking view of Victoria Harbor.
In the event that you decide to just reserve on a whim's notice, there are still seats for you, particularly ones in little canopies tht offer intimacy and the feeling of luxury. The uneven walls are a take on the old Beijing abodes that line up the hutongs of olden times, with antique-like tables ad chairs, finished off with ornaments and lanterns.
You can sit comfortably here, and watch the whole restaurant with its high end and corporate clientele, cheering the night away, or just admiring the scenery. It will keep you busy enough before the food arrives.
What can you expect of the food? Great presentation and taste. Take these for starters while sipping on a select wine or cocktail of choice: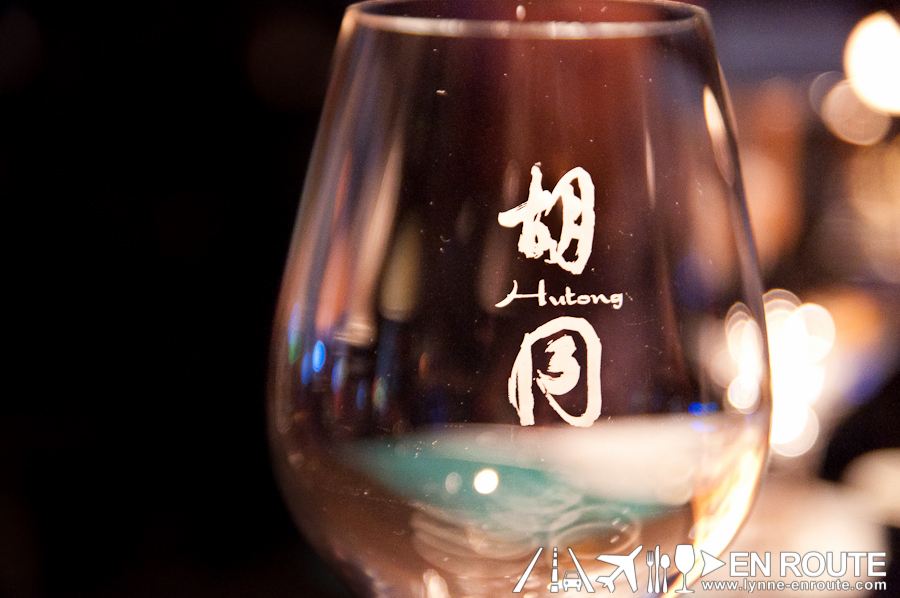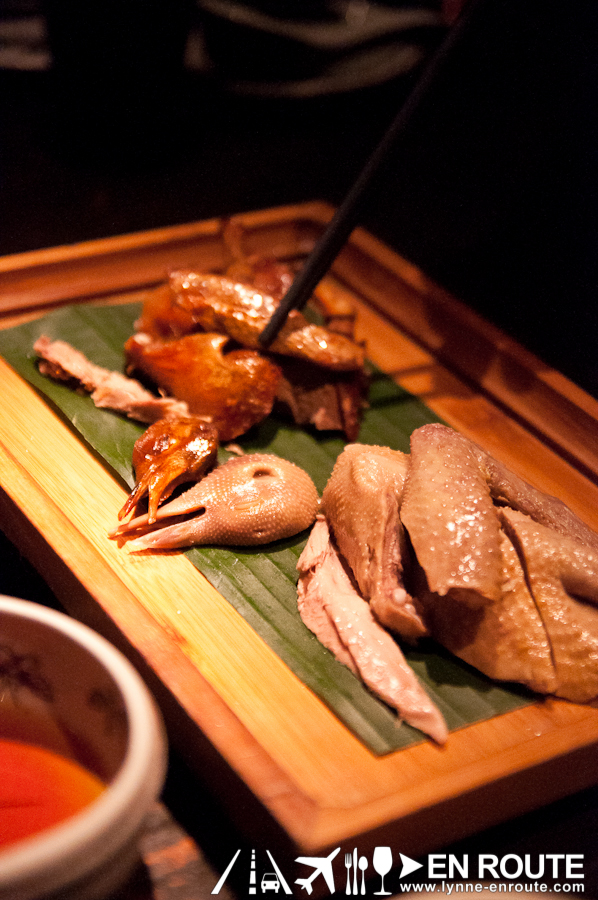 Drunken and Crispy Pigeon (HK$ 168.00) is a double take on the Chinese favorite. Crunchy skin for the crispy pigeon, and tender meat for the drunken version. Both taste clan and the unique taste of birds of flight course evenly without any flaw on the cooking.
More familiar meat of the aviary kind are also on the menu, like a Fried Chicken in Sichuan Pepper and Chili Sauce (HK$ 148.00). The skin crackles delicately and that comfort feeling of home is morphed in this Cantonese cuisine rendition.
There's more to this menu than classic renditions of familiar Chinese cuisine. Inspirations from the globe abound as well.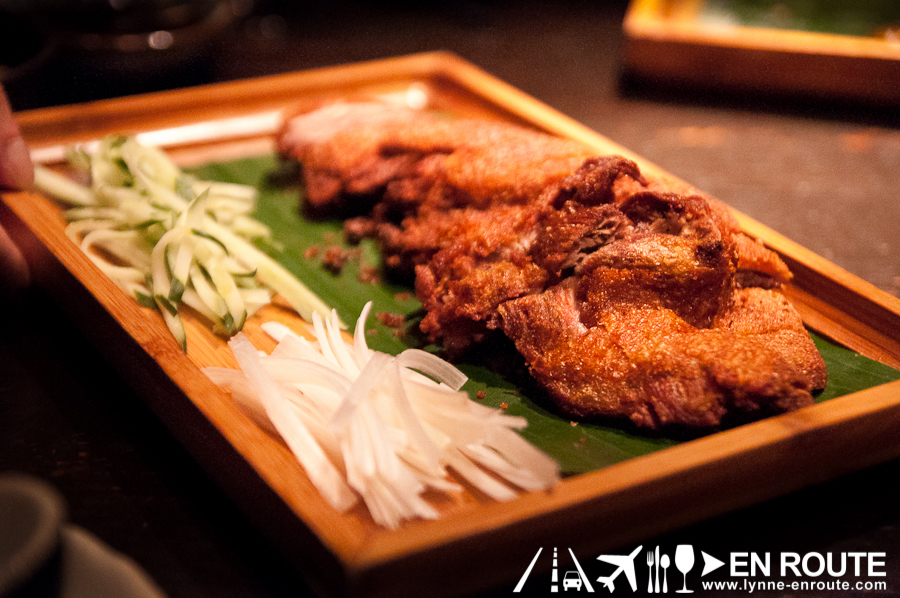 Pork skewers? They got it here, tenderized and grilled that they almost fall of the stick. Then there's a salty fish in pechay for fish soup lovers. This is best eaten with rice as the saltiness and mild spice might become overpowering.
One thing not to miss would be their Grilled Beef Ribs (HK$ 288.00). This will be served inside a large pot, and the service staff of Hutong will be the one to prepare it for you table-side.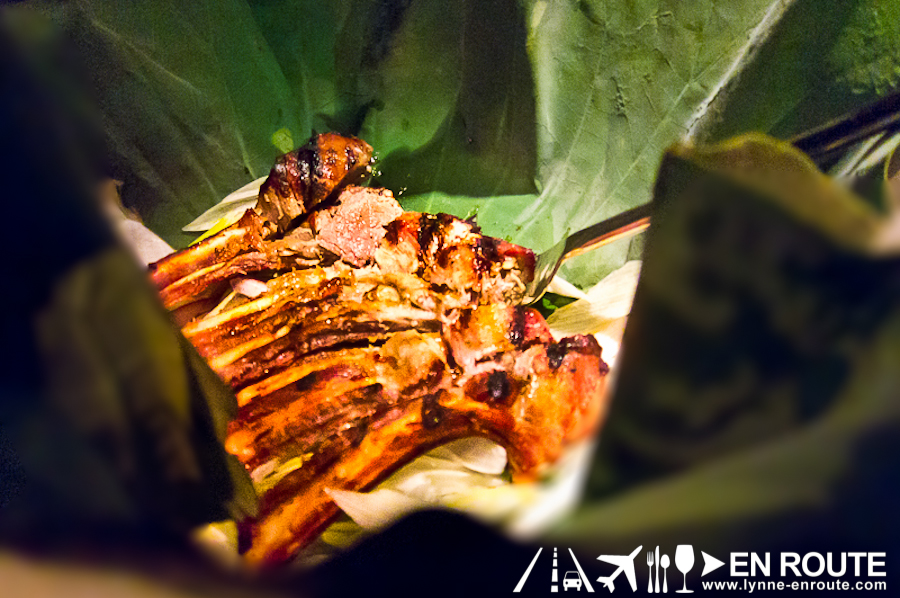 Dessert time? Hutong will have a changing menu, but see if you can get some mango pudding. These carefully fish shaped puddings will be fun to eat, if ever you find it in your heart to do so, given the effort in getting this made to fine detail.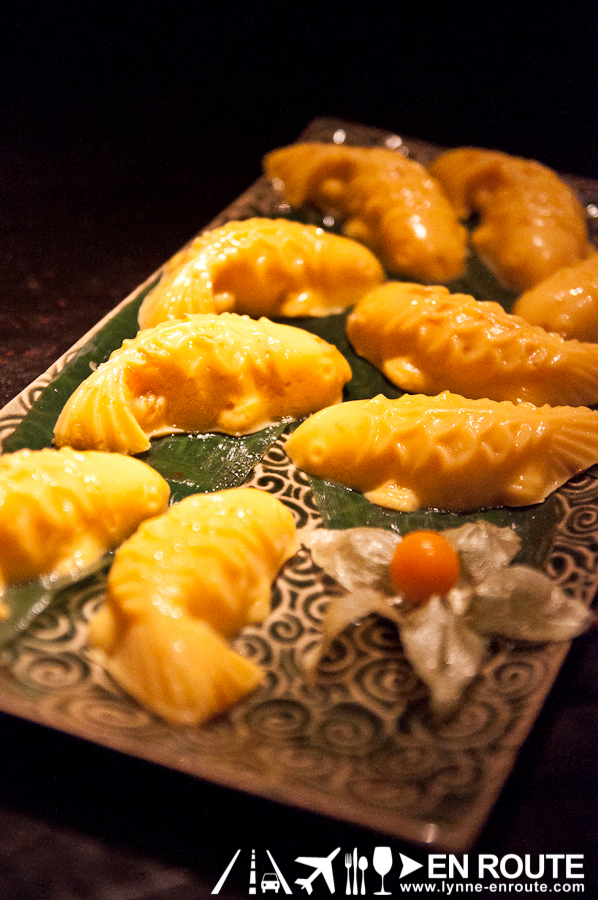 We come to the point on to discuss where the food stands in terms of the other places in Hong Kong. We have to remember that this place has some of the best cuisines in the world, too, with Michelin Stars even given to lowly dimsum shacks.
The taste? It's up there with the best of the rest. Time will come if it is Michelin Star worthy. The price, as you will see, is on the very steep side. A dinner date for two here with some wine can easily cost around HKD 1,500.00. 
Locals say that this place is reserved when taking out foreign business partners or for those ultra-chic romantic moments. Otherwise, value-conscious locals will not be found here on a regular day. they most probably will be in Din Tai Fung, Tim Ho Wan, or even chowing down some Hong Kong street food while making their way through the very busy day.
That being said, Hutong gives one memorable dining experience. It's more than just the food. It is the prime address atop one of the more prestigious places with the best view, enhancing the already delicious cuisine.
When in Hong Kong, and time and money is on your side, Hutong will have to be in that list of things to do before heading out. Take a sip or two, bask in the scenery, and feel the vibe of one of the most beautiful restaurants in the world.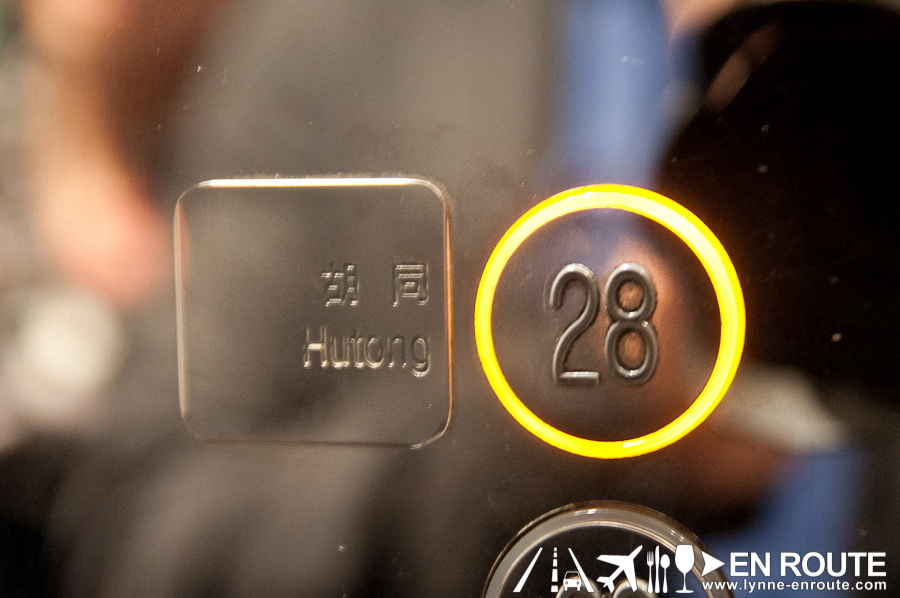 Hutong is located at the 28th floor of One Peking Place, Tsim Sha Tsui, Hong Kong.
Tel. Nos. +852-3428-8342.
Reservation has become mandatory as this place can get full on lunch or dinner time.
Comment on this and Share it on Facebook!
comments
Powered by Facebook Comments