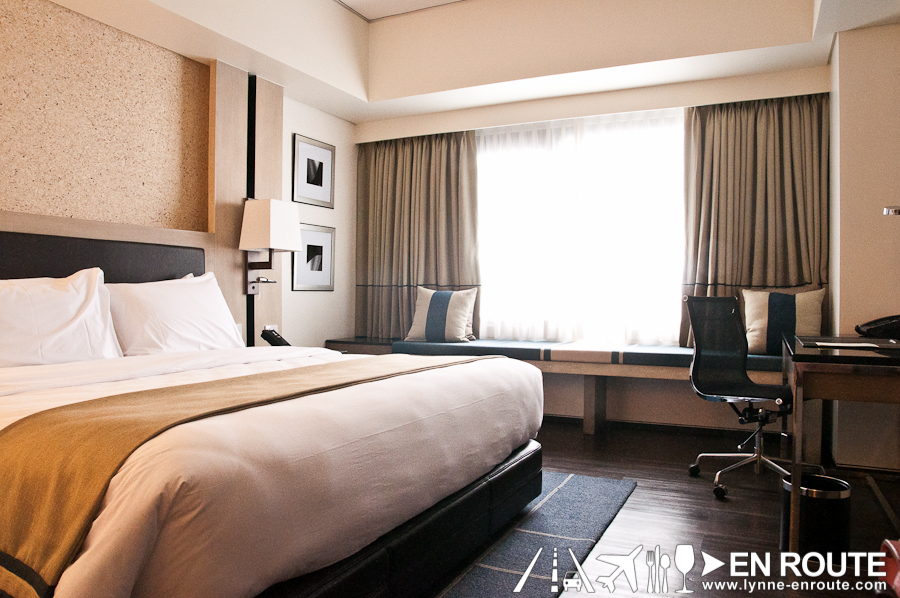 Staycations. In this hot and humid Philippine weather, who doesn't want to have a quick overnight weekend respite while staying within the modern conveniences of the urban landscape? And so one weekend after a little research on what Seda Fort Bonifacio is all about, one weekend night was booked.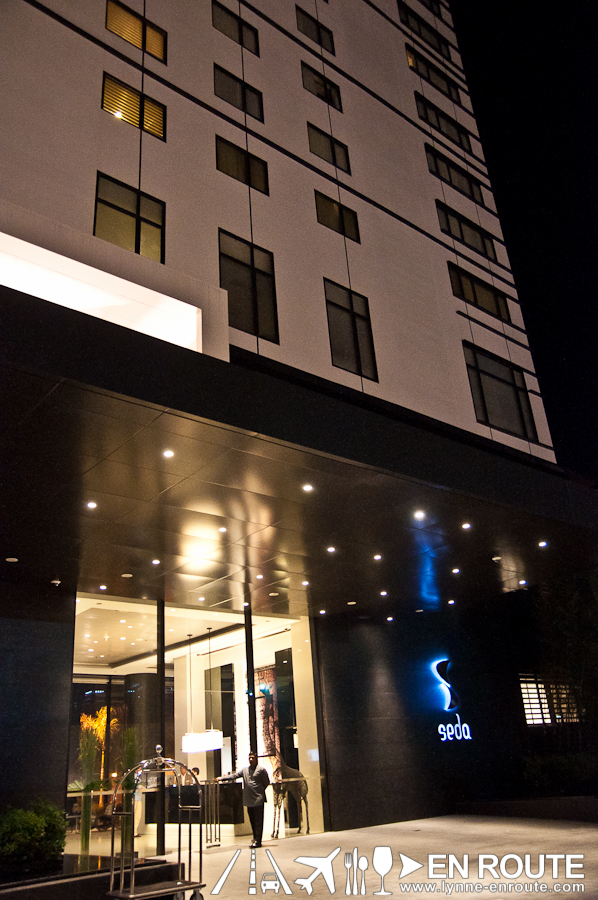 Seda (The Filipino word for "Silk") is a Philippine grown brand chain of hotels that aims to make it a global chain that can be proudly called Philippine made. This is developed by the Ayala group of companies, the premier real estate developer in the Philippines, with the Ayala Center of Makati as its crown jewel, and now, Bonifacio Global City as its lifestyle enclave for the booming Philippine economy. This is where Seda is located, along Bonifacio High Street, and just across the Serendra complex.
It aims to strike a balance between comfort and value, catering to either the business goers to offshore tourists, to trendy lifestyle seekers. Out of curiosity, however, it has also attracted this writer to book a room for an overnight staycation.
A deluxe room good for two costs about PHP 4,700.00 per night, with complimentary breakfast, use of pool and gym, and complimentary WiFi access with a speed of about 256kbps. Rooms can increase in size and can go to as much as PHP 8,600.00 per night, with a larger living space that can accommodate a family of five (assuming two are children below 12 years of age).
The hotel lobby is all about modern design with a throwback to some Filipino roots. The earthy tones and distinct weaves make for a lobby that is simple, functional, and not intimidating.
Given that the lobby doesn't feel as grand, it can almost pass as a boutique hotel.
Seda has a small business center in the lobby as well for any needs on office and administrative errands. The businessman will not feel lost or out of touch in case any paperwork needs to be completed.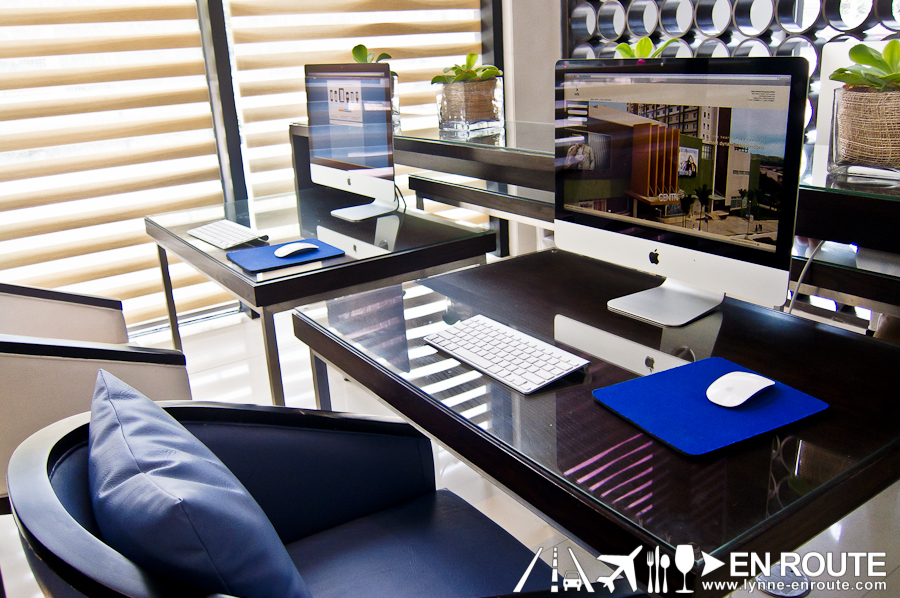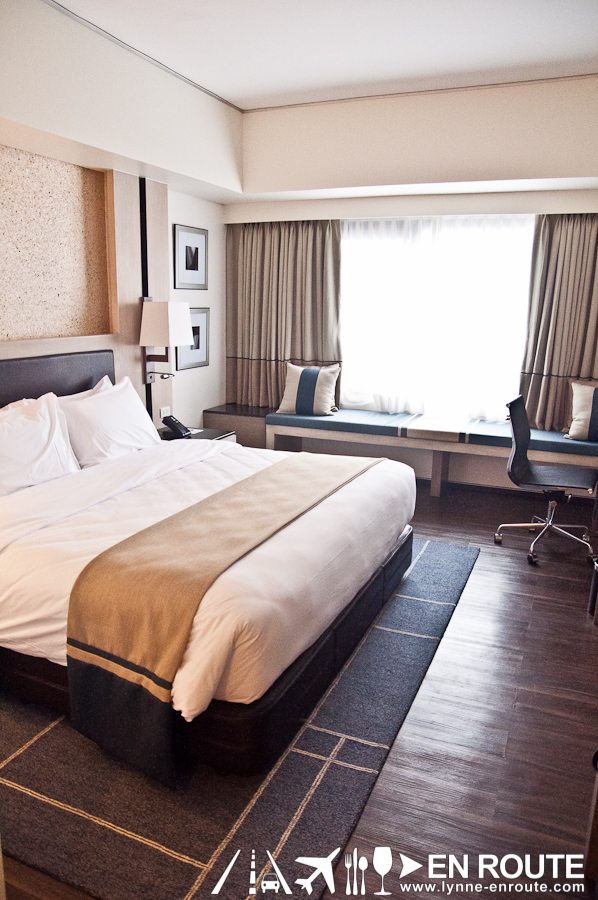 The rooms are tastefully decorated, with more minimalist design principles and Filipino inspirations. Bed is comfortable, and the pillows offer the right amount of cushion.
It's no five star, so some things do feel a bit made of modular components, like the tables and cabinet doors. But otherwise, with just plain materials coordinated with pleasing colors, the room is comfortable, easy on the eyes, and invites you to relax.
And again, like in that stay in Hotel Kimberly, the channel is always tuned to a Food and Travel network. Looks like it's Adam Richman's show of America's best pig-out spots.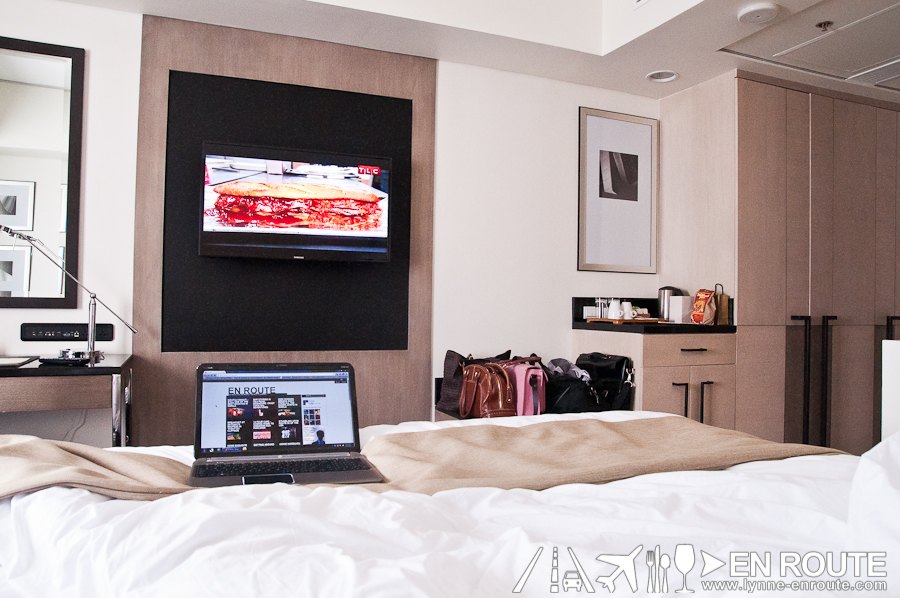 It's got a great view of the Bonifacio Global City as well! Request for a room that overlooks Bonifacio High Street.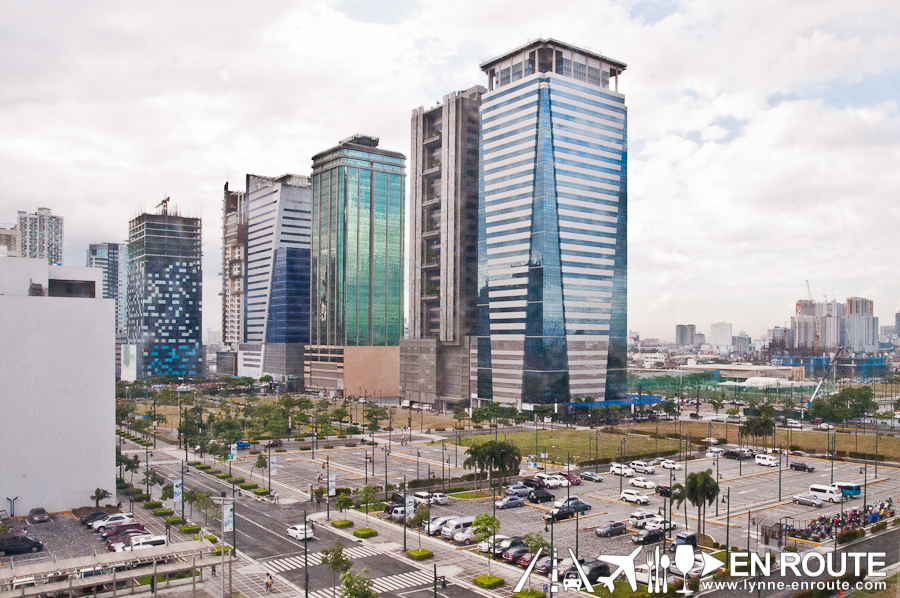 Internet speed, as committed by the receptionist at 256 kbps, is quite spot on. With this speed, videos do load a little slowly. This is great for light browsing and email writing.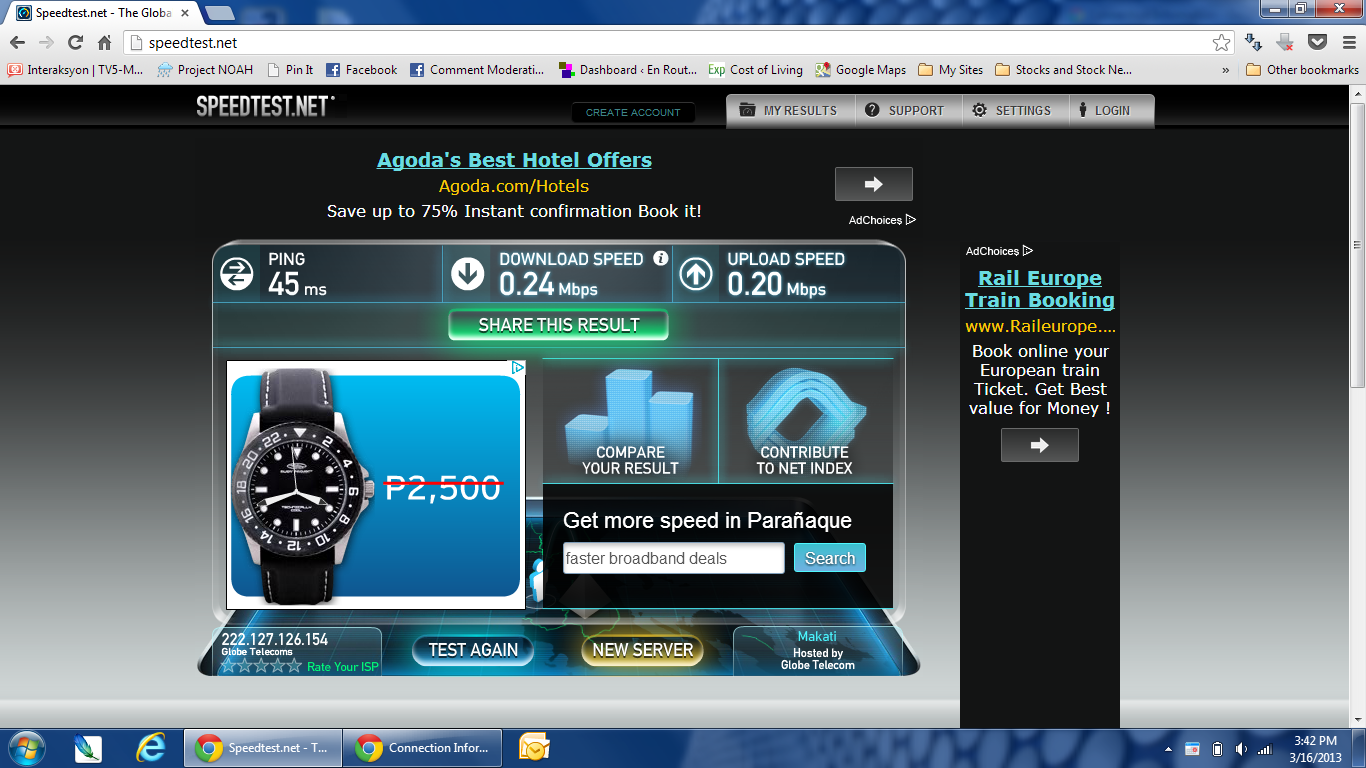 The bathroom is roomy enough, although a large rainshower head would be great. I mean, value chain Go Hotels has a rain-shower head, and that room cost less than 900 bucks a night.
If there seems to be one thing very common with all hotels from all economic values, is that there seems to be a greater push to use sustainable materials, as well as promote ecologically sound living habits.
Exploring the hotel, you can look into the gym and the pool. The swimming pool is good for your wading and sun bathing needs. The place looks calm and clean.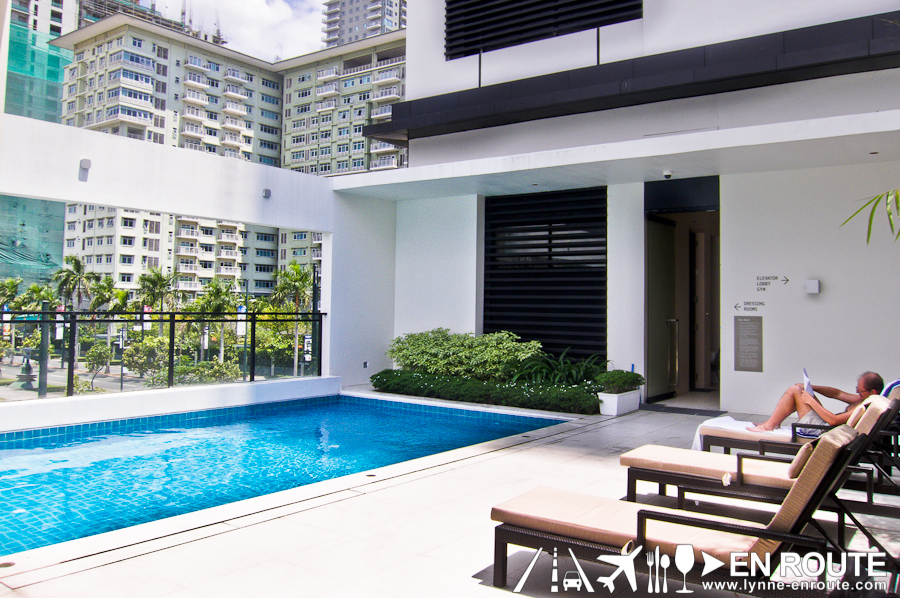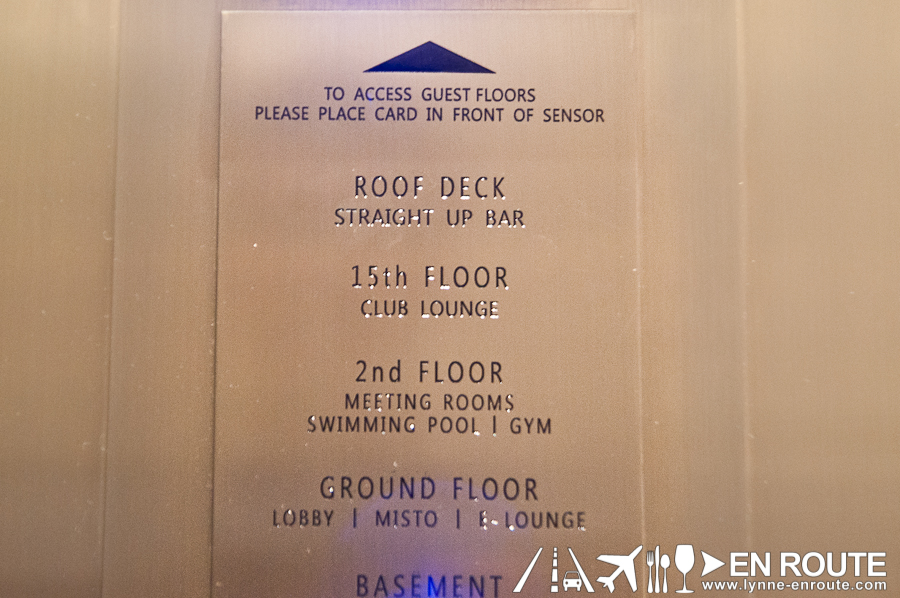 At night, you can enjoy a good view of the Bonifacio Global City area by having a few cocktails at their roofdeck bar Straight Up. The bar is open even to non-hotel guests. This will be for a different visit. Staycations are about enjoying a good, spoiled, uninterrupted sleep.
Once you wake up, it's time for breakfast at Misto, the restaurant located at the ground floor. It does seem a bit cramped and some of the tables are already outside in an al fresco setup. For the foreigners who frequent the place and enjoy the sun, this will be the place to sit down and engage in some people-watching. If you want air conditioning, come here early.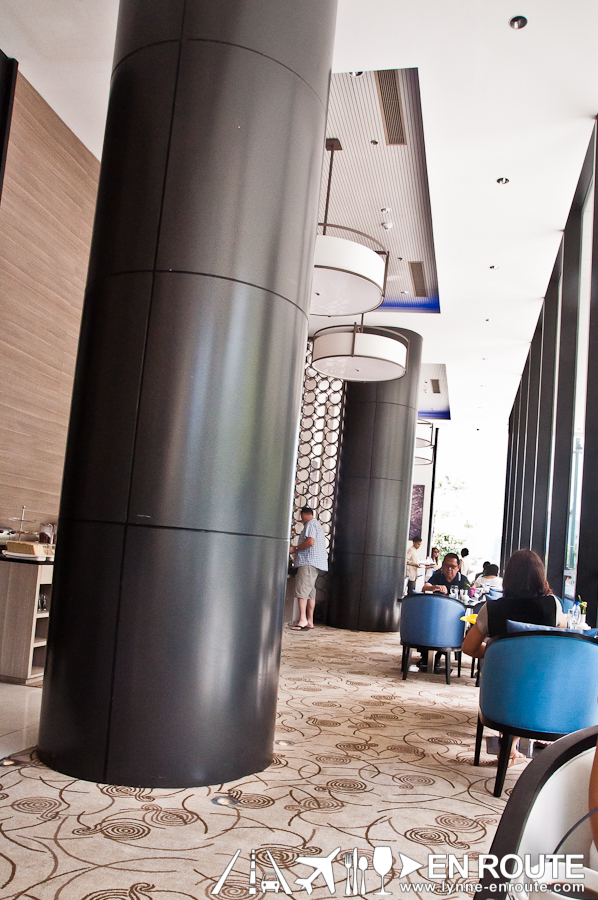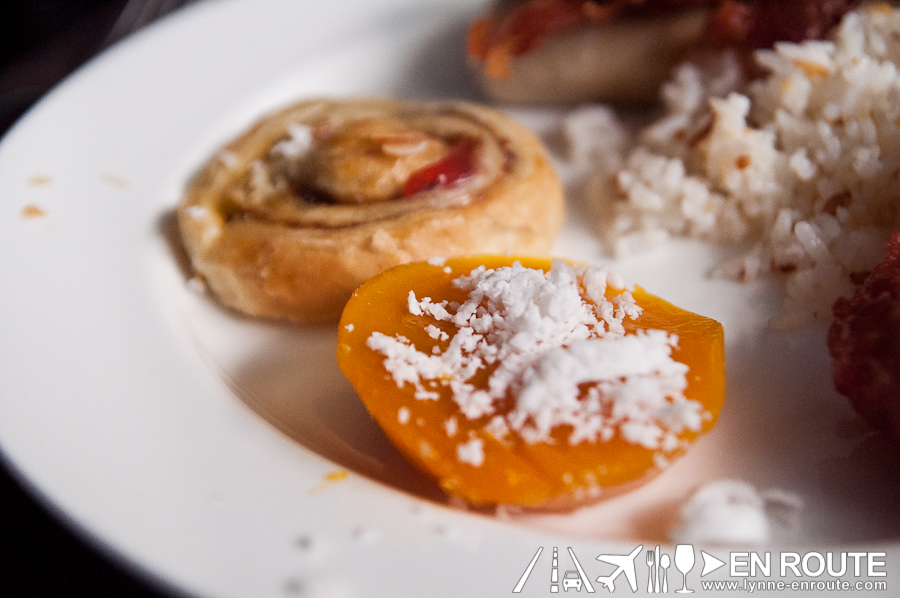 Food selection is at par, and given Seda's more Philippine oriented theme, offers a lot of the Filipino dishes. There are international dishes available as well. A larger selection would be in order for this.
If there is one thing that Seda will probably be known for, it is the hospitality, courtesy, and responsiveness of their service. When conversing with the staff, you will find that they are well trained with their scripts, the English language rolls out without any difficulty, and their level of professionalism is evident. You will see the level of professionalism when you observe the staff interacting with each other when they think guests do not see them. They can communicate as if they are in a well monitored office environment, no strained voices or heated arguments on any area where guests may be situated.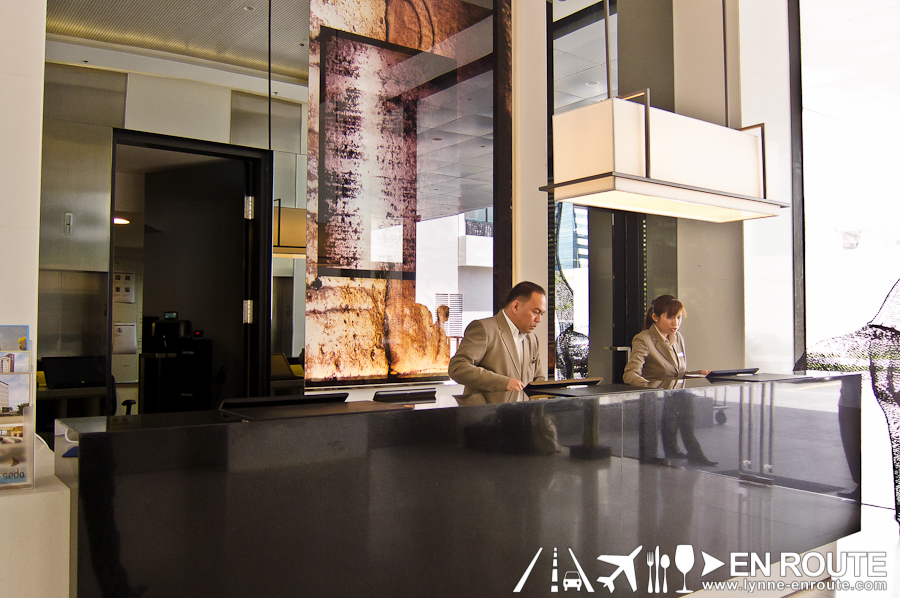 The other instance that shows that the staff are trained well was when a Thai guest was not happy with the porridge, the staff called on the chef, and the chef personally went out to ask the guest how the porridge wants to be done. In a few moments, a new bowl came out, followed by the hotel staff checking again to see if it was within the satisfaction of the guest.
Seda is on the right track to begin establishing a chain that will be known for great service, hospitality, and courtesy. With a little modification in ensuring a higher scale room build quality and space for dining, this will be world known.
For a staycation, one night isn't even enough!
Related Posts
Seda is located at 30th Street corner 11th Avenue in Bonifacio High Street
Fort Bonifacio Global City
Taguig City, 1634 Philippines
Tel.: +632-945-8888, Fax: +632-945-8891
Comment on this and Share it on Facebook!
comments
Powered by Facebook Comments