I remember thinking to myself that if I were to buy something during our Eurotrip, it would have to come from Italy.  Not from France or Spain, but from Italy.  Seriously, can you smell all that leather?  I'd be crazy to pass up a genuine Italian-crafted bag. And I was sure I'd find that piece of cowhide outside of tourist-ridden Rome.  It would be from Florence.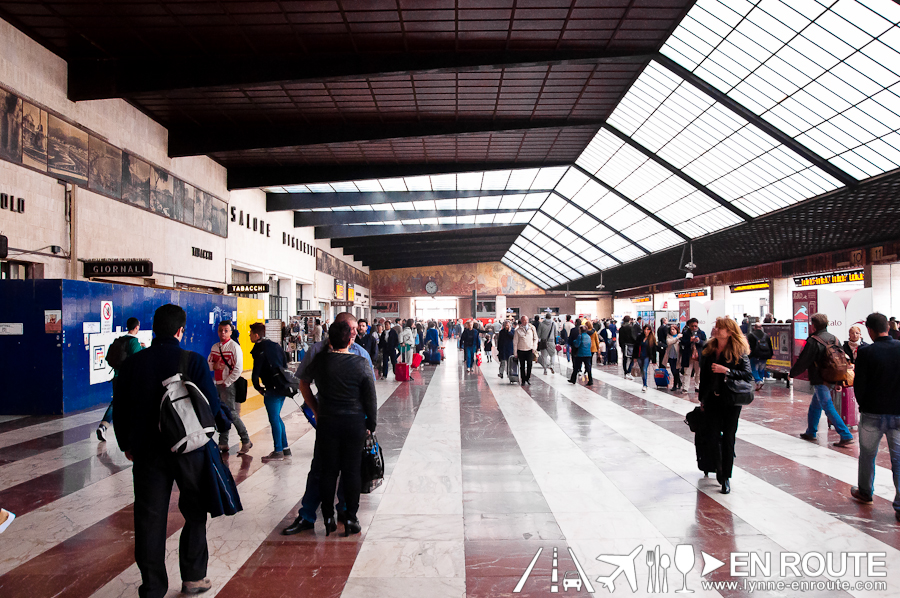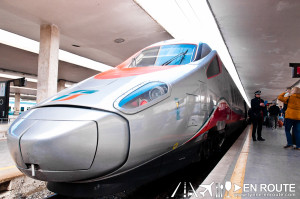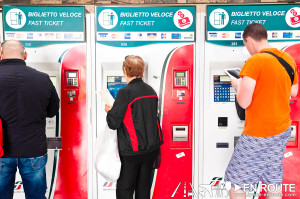 Four days after arriving at the Stazioni de Santa Maria Novella, I was short of going crazy.  There was this blue-green bag with an etched pattern on it that I swear, I still have dreams about from time to time.  Chills and cold sweat of regret, oh yeah.  Needless to say, my bag inventory did not increase from that trip.  In fact, my dwindling pocket money made sure of that.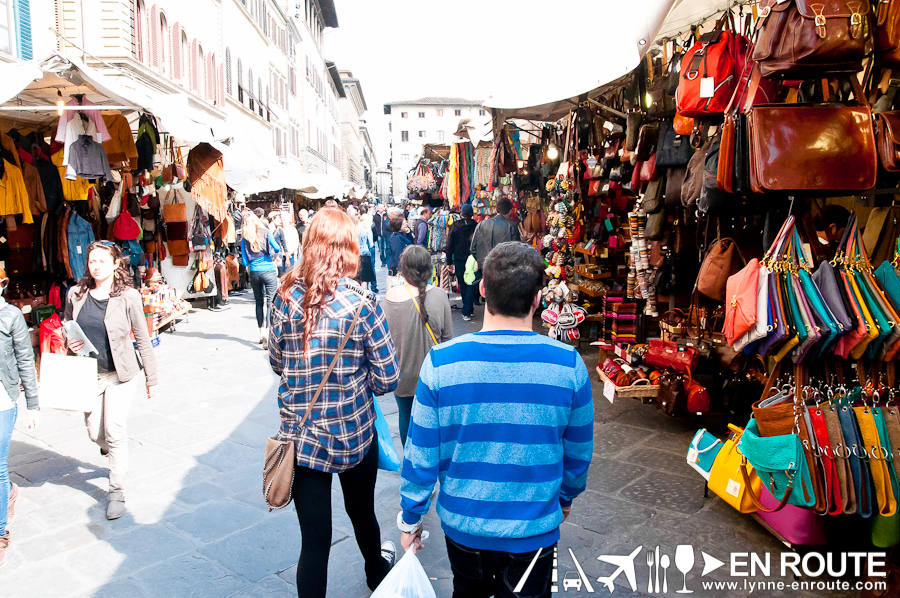 But apart from bag-hunting, Tuscany's Firenze is just teeming with so many things to do.
1. First, you have Il Duomo, the famous landmark associated with Florence.
Also known as the Basilica di Santa Maria del Fiore (Basilica of Saint Mary of the Flower), it is one of the biggest domes in the world, competing with Rome's Pantheon, which is smaller in height but wider in diameter.  Walk around its perimeter and admire the level of Gothic detail in the design.  The front facade, on its own, is impressive enough.  Inside, it's really more the art on the dome.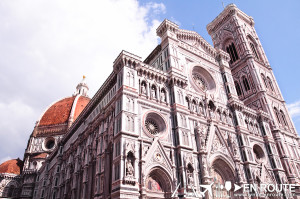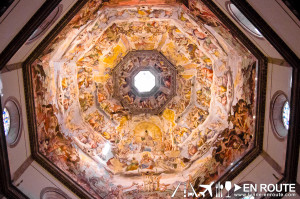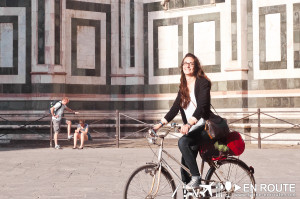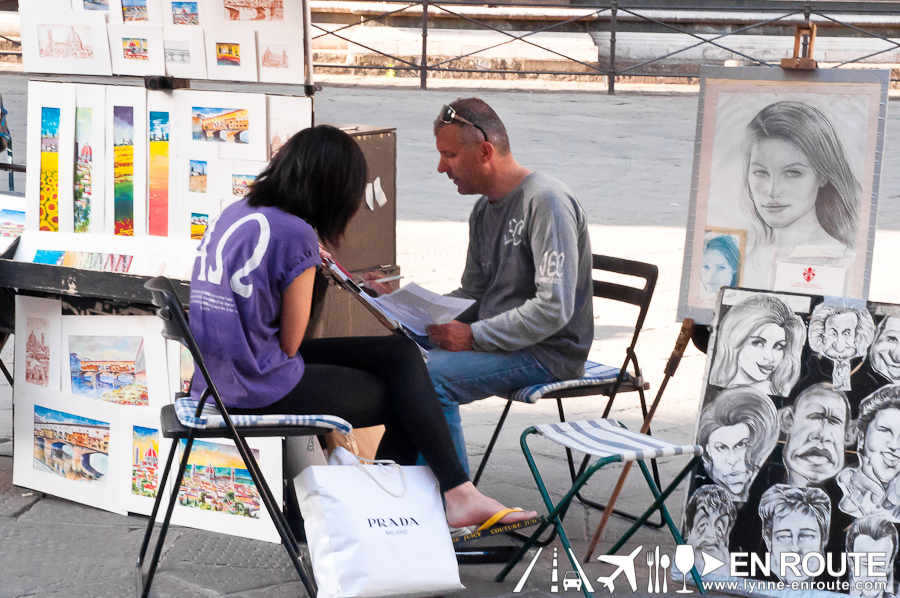 2. Then, there's gelato.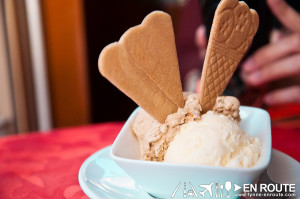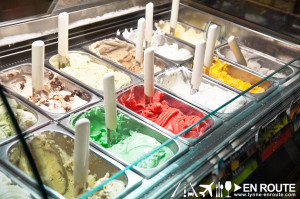 You can't go to Italy and not have gelato.  That's like a sin.  But beware of tourist traps!  How certain restaurants around the famous Duomo manage to stay in business and pay for the prime location despite having ice shards in their overpriced gelato is a mystery.  One we can recommend is Antica Gelateria Fiorentina on Via  Faenza near the Medici Chapels.  Try their signature flavors like the Ambrosia, a mixture of honey, yogurt, and cinnamon!  Get a cup with two scoops for just 2 Euros.  You can even mix this with another flavor like a classic Fragola (strawberry).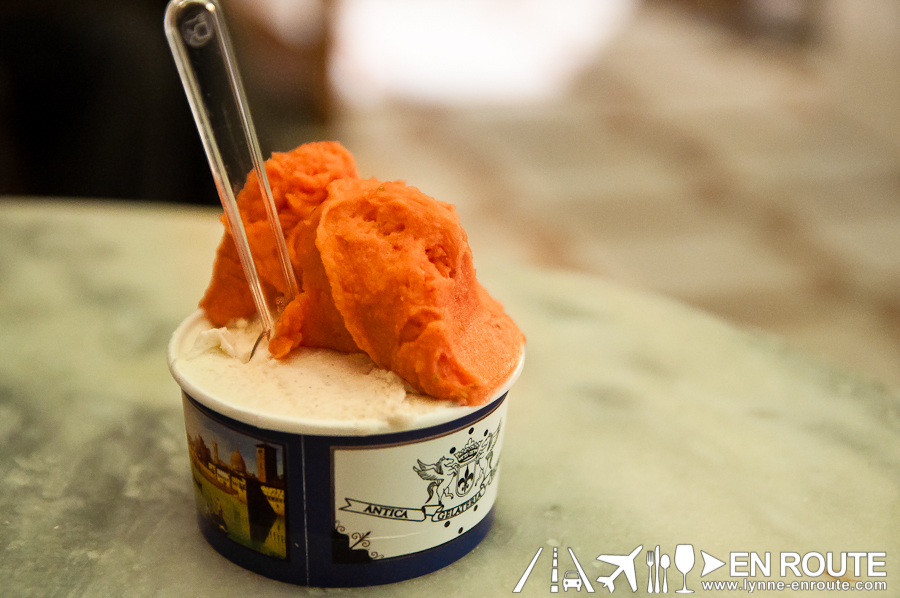 3. Check out Mercato Centrale on weekends.
It's supposed to be a great foodie find around the Duomo.  When we went, there was also a similar food stall event in front of the Church of Santa Maria Novella.  Here's where we tried some salsiccia (Italian suasage) sandwich with an overload of toppings, including chili.  There were also stalls for just wine, breads, and cheeses.  We wanted to buy some Pecorino cheese to make our own version of the Italian Cacio e Pepe, at least until we saw how crazy expensive a wheel of that cheese was.  We'll stick to Gouda, Edam, and trusty Mozzarella, thank you very much.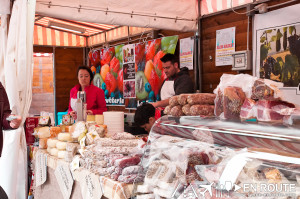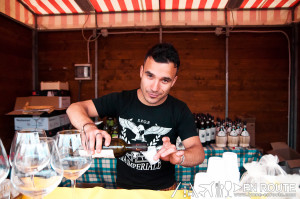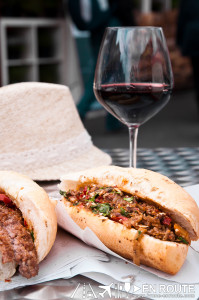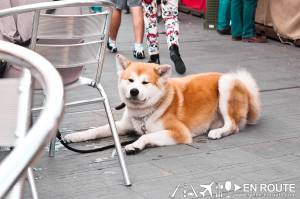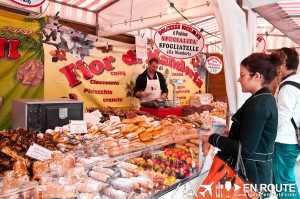 4. Visit Museums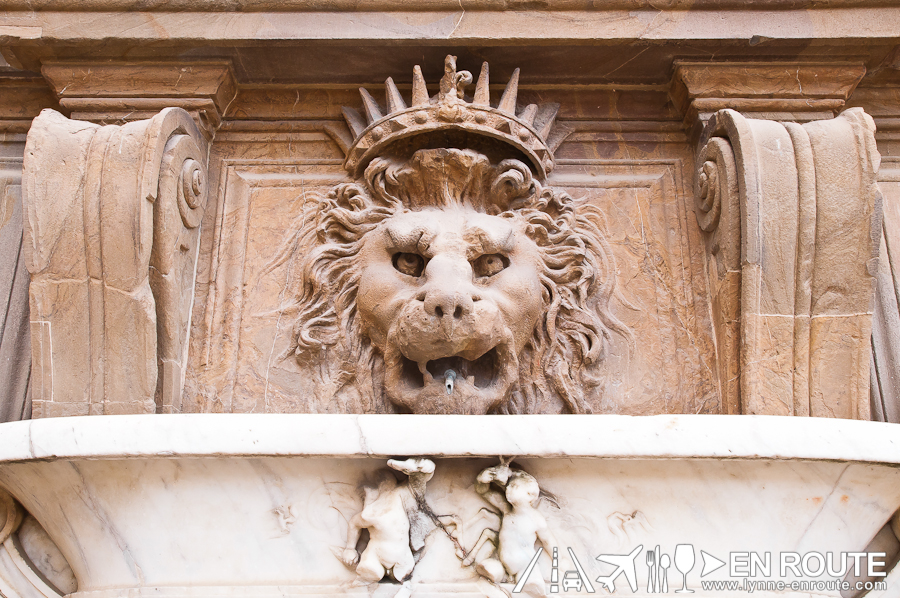 Europe is just ridden with so many museums and Florence is no exception.  Admittedly, we didn't go to any gallery while we were there, except perhaps to take a peek inside the Museo Gucci (yes, there is one).  Let's discount the fact that we were at the tail-end of the trip and our pocket money was being rationed for gelato, bistecca Fiorentina, and pizza.  We didn't know you had to reserve tickets instead ahead of just walking in on that day.  If there was an option to walk-in and pay the same day, we didn't bother due to the lines.  Look up the likes of the Uffizi Gallery, the Galleria dell'Accademia, Palazzo Vecchio, or even the Boboli Gardens among others to see which pieces you'd like to visit.  One site you can check out is http://www.florence-museum.com/.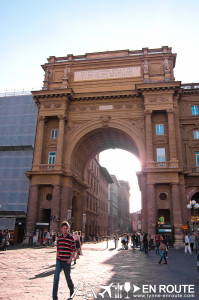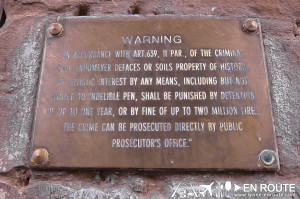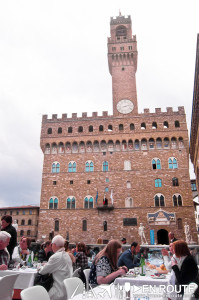 Similar to Rome, there are a lot of pieces of history and art that you can also see in public squares, known more as piazzas.  The Piazza della Signoria outside the Palazzo Vecchio has the Fountain of Neptune and the Loggia dei Lanzi, an open-air gallery housing several sculptures or Renaissance art.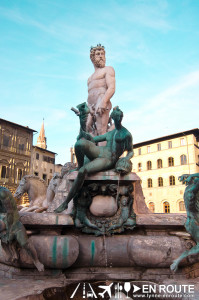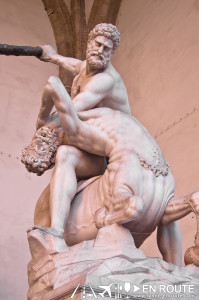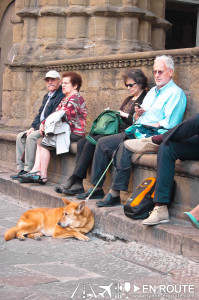 Turn the corner towards the Uffizi Gallery and you can see street artists who do cartoons and even street performers donning costumes and allowing photos to be taken with them.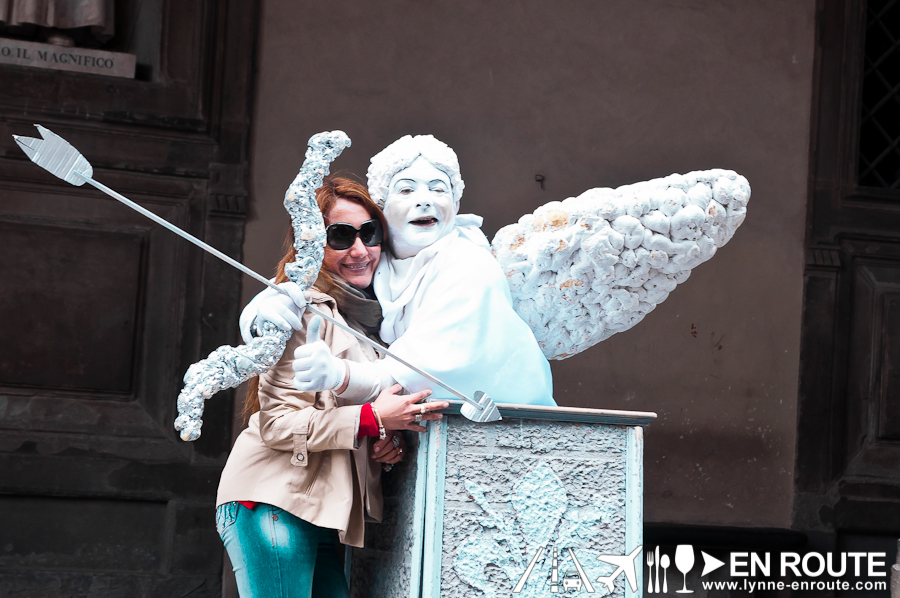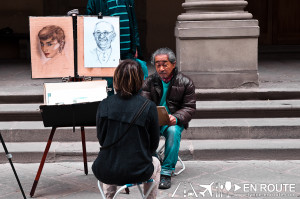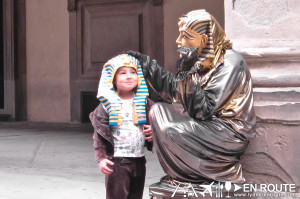 5. Explore the rest of Tuscany.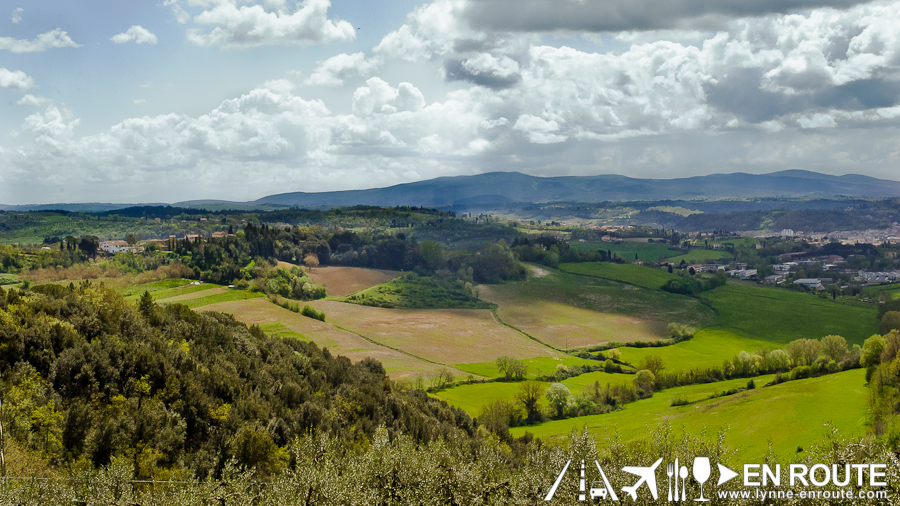 Florence may be one of the famous locations in Italy but it is set against a very breathtaking Tuscan landscape.  Just taking that three-hour high-speed train from Roma Termini made me eager to see as much as I can of the countryside.  We booked a full day tour of Tuscany, which included stops at San Gimignano, dubbed the "Medieval Manhattan", a wine tasting experience in the Chianti region, a visit to Sienna, another medieval town that is also host to the Palio (horse race) every July 2nd and August 16th, and the final stop is the old fortress of Sienna against Florence, Monteriggioni.  We felt the 55 Euros each that we paid was worth it for the whole day of touring.  The meals aren't included though.  You can check out Ciao Florence's Tuscan tours here.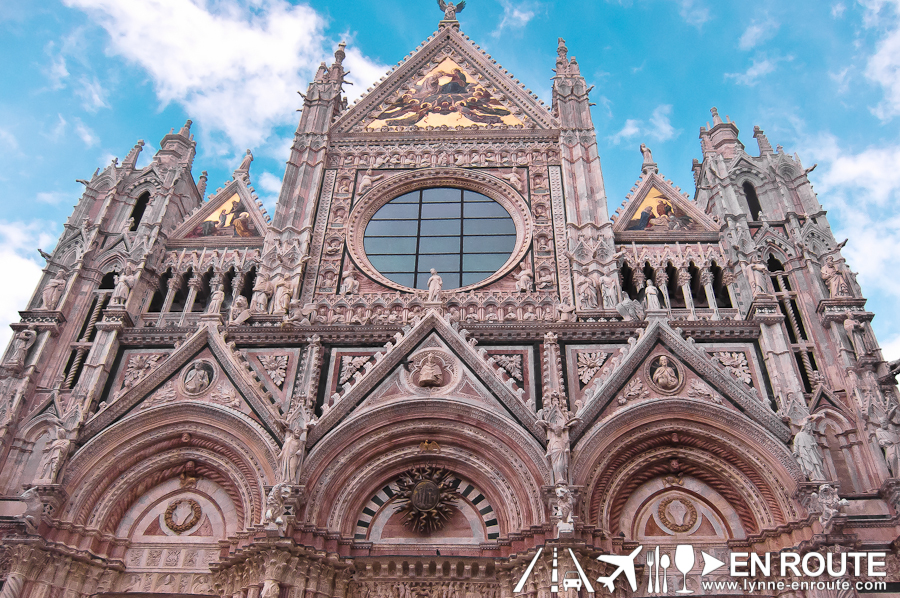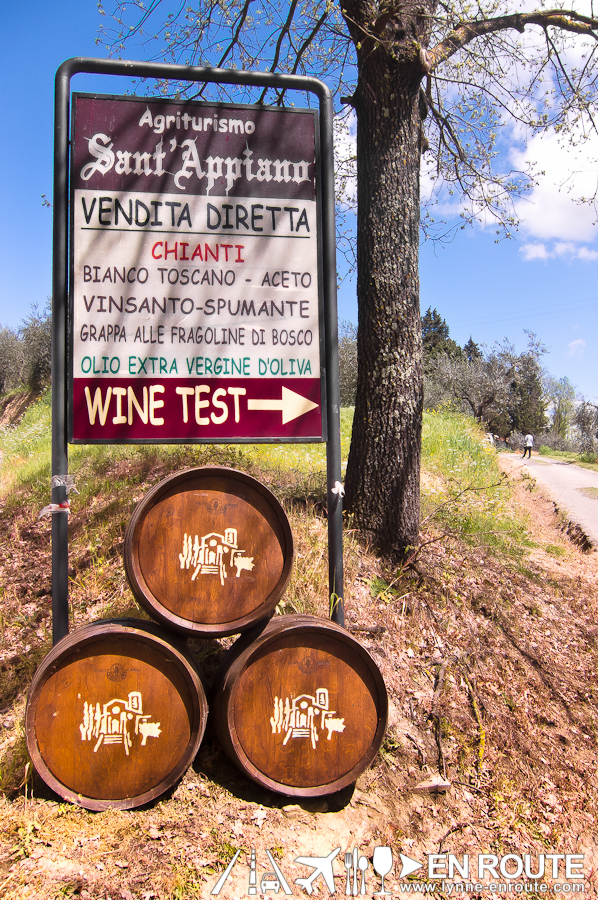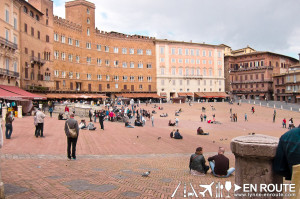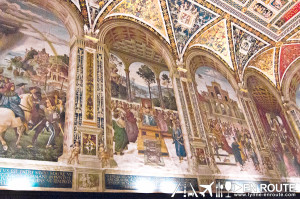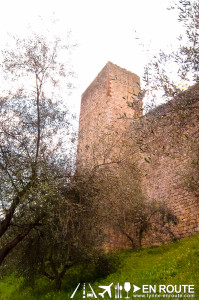 Related Post:
Of course, when it comes to food, pastas and pizzas are a dime a dozen.  Our first dinner was at Le Fonticine.  They serve this giant of a chunk of Bistecca Fiorentina that will bring any vegetarian to tears.  The sheer size scared us so we opted for a "Cut of Beef served with Bietolina Marinade and Balsamic Vinegar" instead and a serving of very fresh but seasonal Vongole.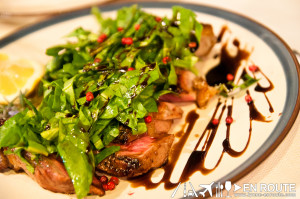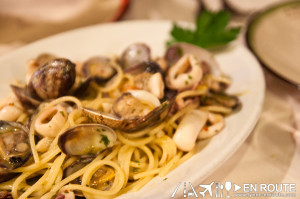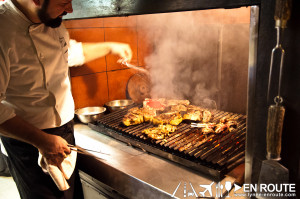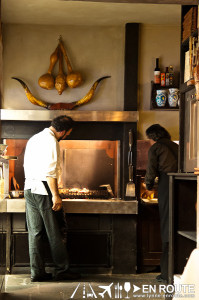 For our last night in Florence, we enjoyed it at La Dantesca, a pizza place that's popular it seems even with locals.
So, even without my much-dreamt-of bag, I did leave Florence with so much too.  I think even my camera's SD card had the most photos from Florence.  What about you?  What are you looking forward to see in Florence or what was your best experience there?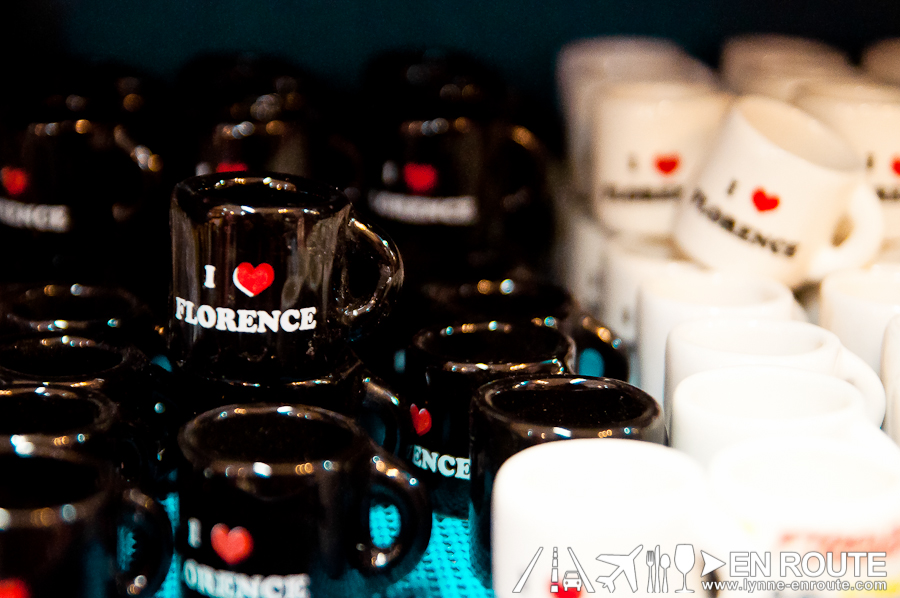 Comment on this and Share it on Facebook!
comments
Powered by Facebook Comments