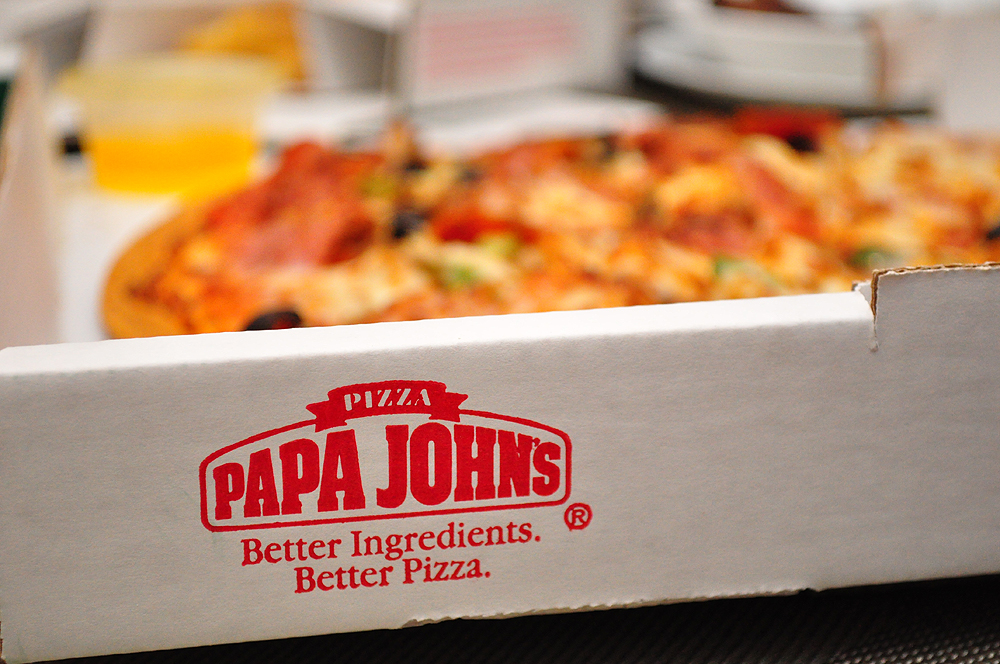 There is no better comfort food for me than pizza.  While I have not gone out on a formal quest for the best pizza in town, I think I have come across what is the best pizza for me, by far.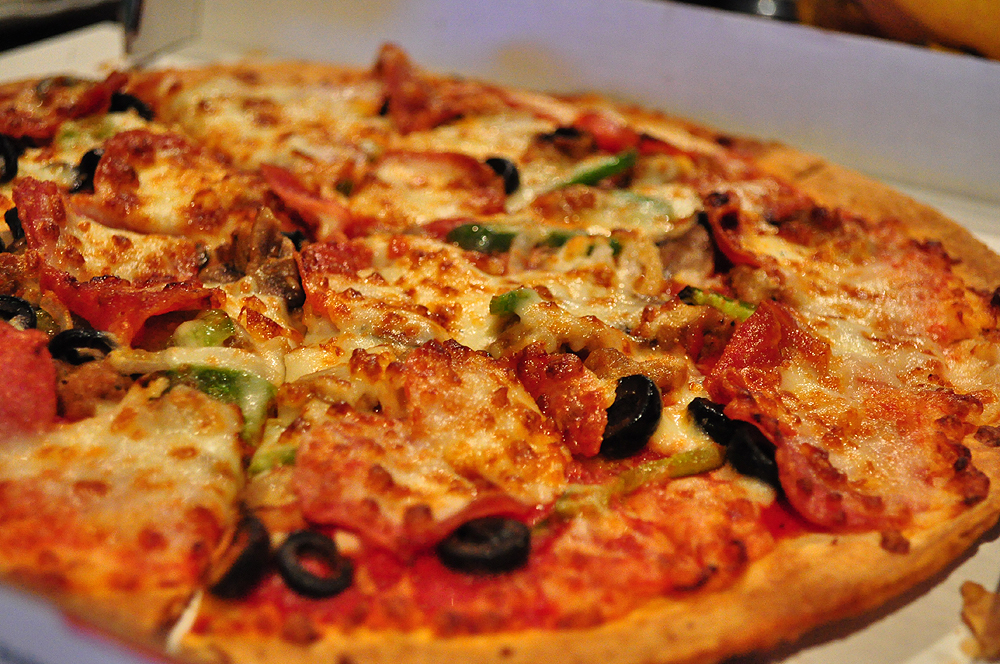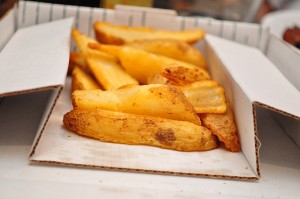 The brand's slogan is "Better Ingredients.  Better Pizza." We ordered a thin crust of the Super Papa which, has an assortment of meats, mushrooms, onions, green peppers and olives. Wow, you can really taste the difference.  It was just meatier, cheesier and fresher in terms of flavor.  I loved it on its own, with hot sauce or with their Special Garlic Dipping Sauce (a garlicky version of lemon butter sauce).  Even the crust and how crispy and chewy it still was shows you that this must really be made from fresh dough, versus the cheaper options that use frozen dough.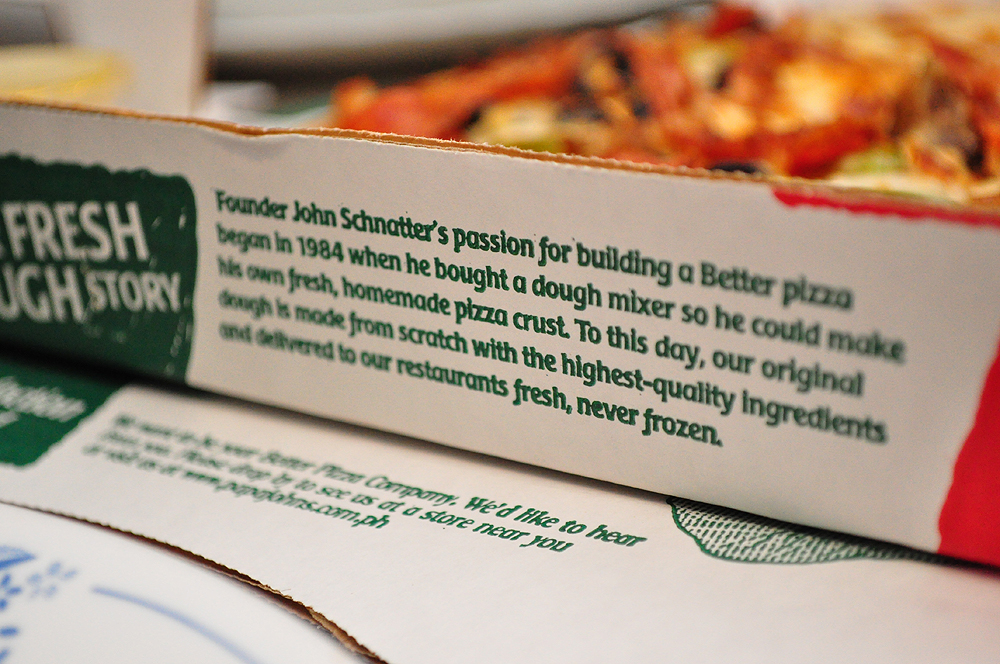 Papa John's came to Manila just last December 2010, with the first branch at the Robinsons Galleria Veranda.  Their history is centered on how John Schnatter, the original "papa", was inspired by his grandfather and father's dedication to their work.  From dishwashing duty, he worked his way up until he was able to start selling pizzas from the backroom of his dad's restaurant. I'm glad that the standard for quality seems to have been strictly brought here as well.  I hope it's not just because it's new.
This is definitely a favorite now and will be a surefire inclusion for our future pizza nights.  It goes well with wine too given the meaty flavors! (Well, we can make anything go with wine. :P)  I highly recommend this.  It's good value for money too!  I'm including the menu so you can see for yourself.
They now have 3 branches, woohoo!  More pizza! Whether you dine in-store or have it delivered, you won't be sorry.  Maybe if you order the fries but, they were still tasty anyway.
Robinsons Galleria Veranda – Level 2 Unit 2401, Robinsons Galleria Veranda, EDSA corner Ortigas Avenue, Ortigas Center, Ugong Norte, Quezon City, (632) 631-8689 or (632) 736-0570.
University Mall Taft Avenue – Unit 01 Ground Floor, #2507 Taft Avenue, Malate, Manila City, (632) 536-5434 or (632) 536-4612.
Greenhills – # 53-B Annapolis Street, Greenhills, San Juan City, (632) 722 9676.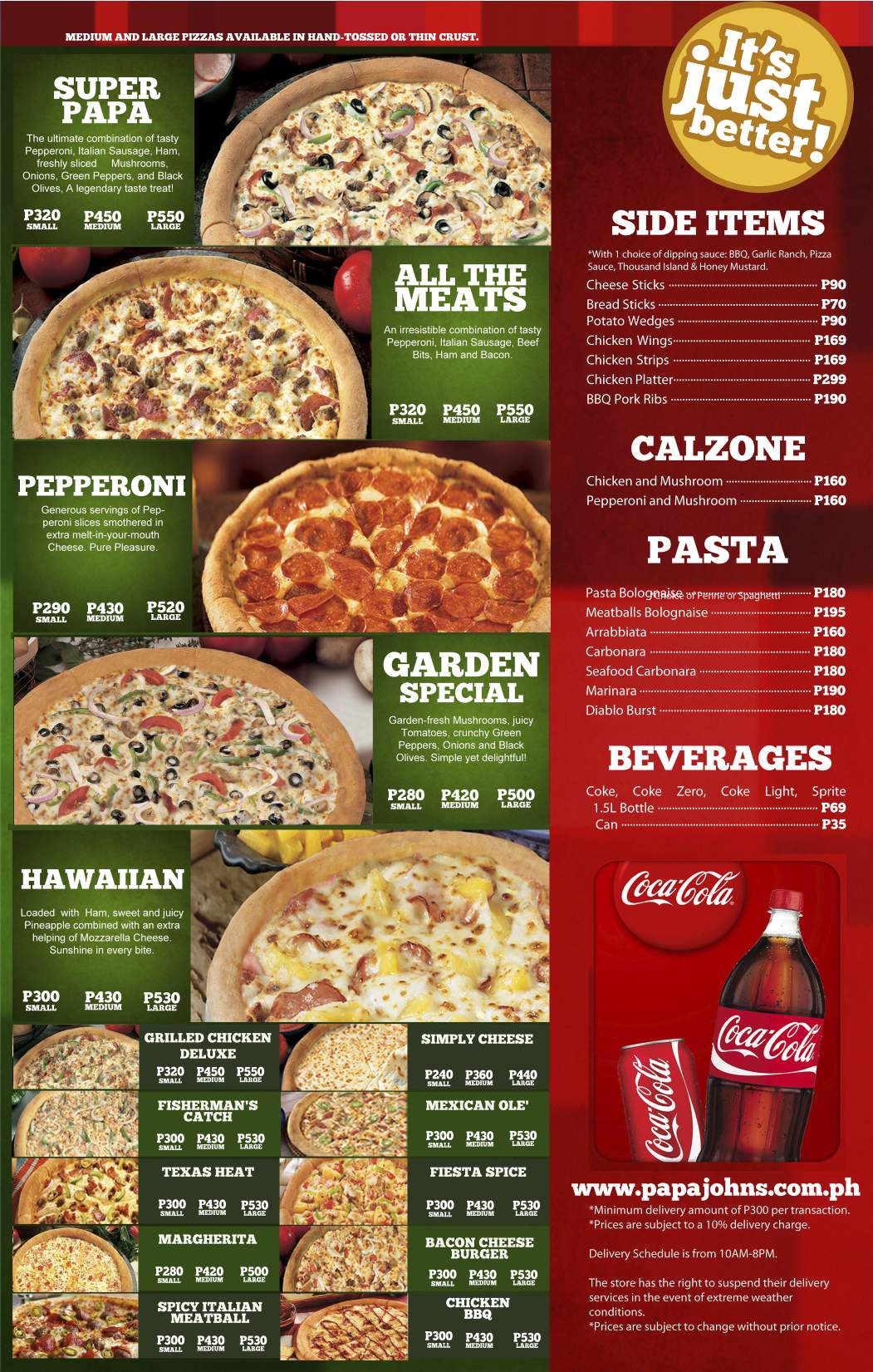 Comment on this and Share it on Facebook!
comments
Powered by Facebook Comments