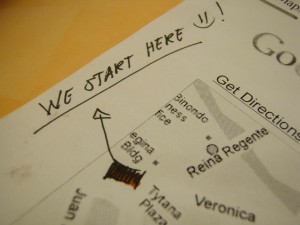 Ladies and gentlemen, it all starts with a map.
Next, you need the sense of adventure, appetite and some walking shoes.  Oh, and a big empty bag (for possible leftovers).
These are your essentials for going on a food adventure.
I'm excited to share with you our great Binondo food trip!
TRIVIA: Did you know that since Manila Chinatown was established in 1594, it's the oldest Chinatown in the world?
Part 2 of our Great Binondo Food Trip is right here.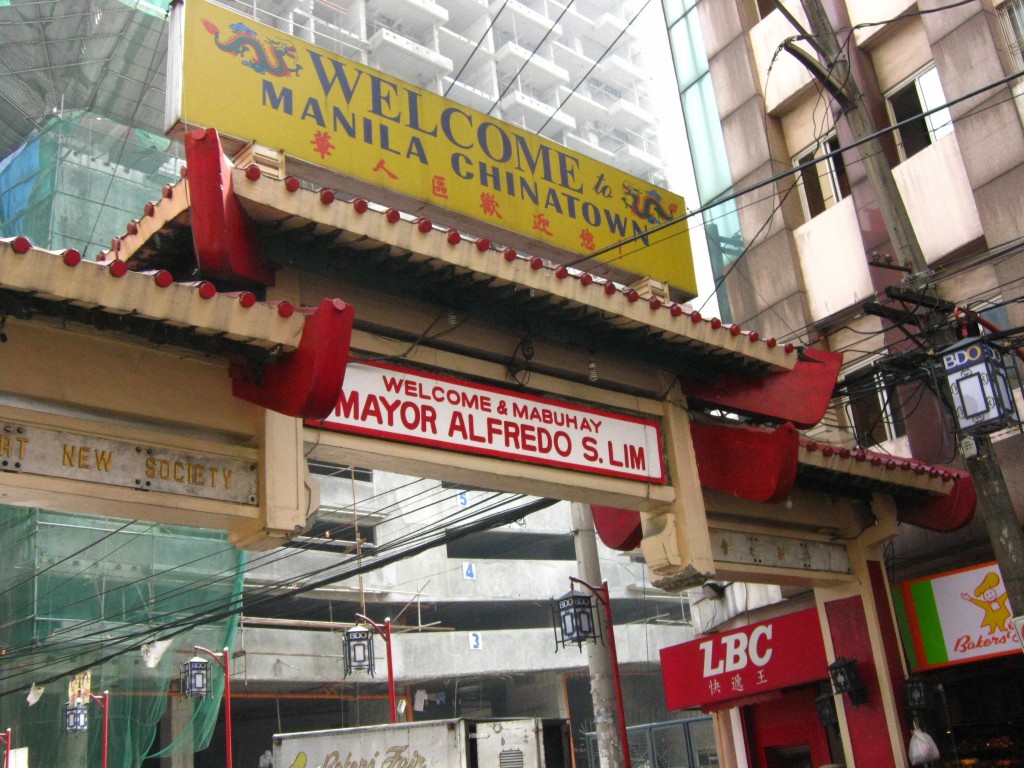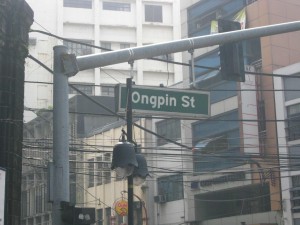 We set off early to be able to get some parking.  We usually park somewhere around the plaza near the Binondo church.  That day, since the Chinese restos weren't open at 7am, we had breakfast in Pancake House.  (It was either that or McDonald's since Starbucks opens around 8am.)
After some maple syrup-laden pancakes, we were ready to roll.  Our starting point?  Binondo church at the end of Ongpin Street.
First up on the list was to find the super secret siopao shack (Not so secret anymore!).  I'm sure a lot of use are used to having our siopao steamed, especially those who are familiar with Ma Mon Luk or their spin-off, Masuki.  So trying out a fried version was really intriguing.  For just PhP15.00, you already get a big serving of siopao.  The filling reminds me of a kutchay dumpling, not your typical asado or bola-bola.  I was, to be honest, pleasantly surprised – although I was expecting it to be more on the crispy side.  I still think they steam it and then they finish it off by frying the bottom.  It's along Ongpin Street.  Just look for the Shanghai Fried Siopao sign.  Coming from the church, it should be somewhere on your right.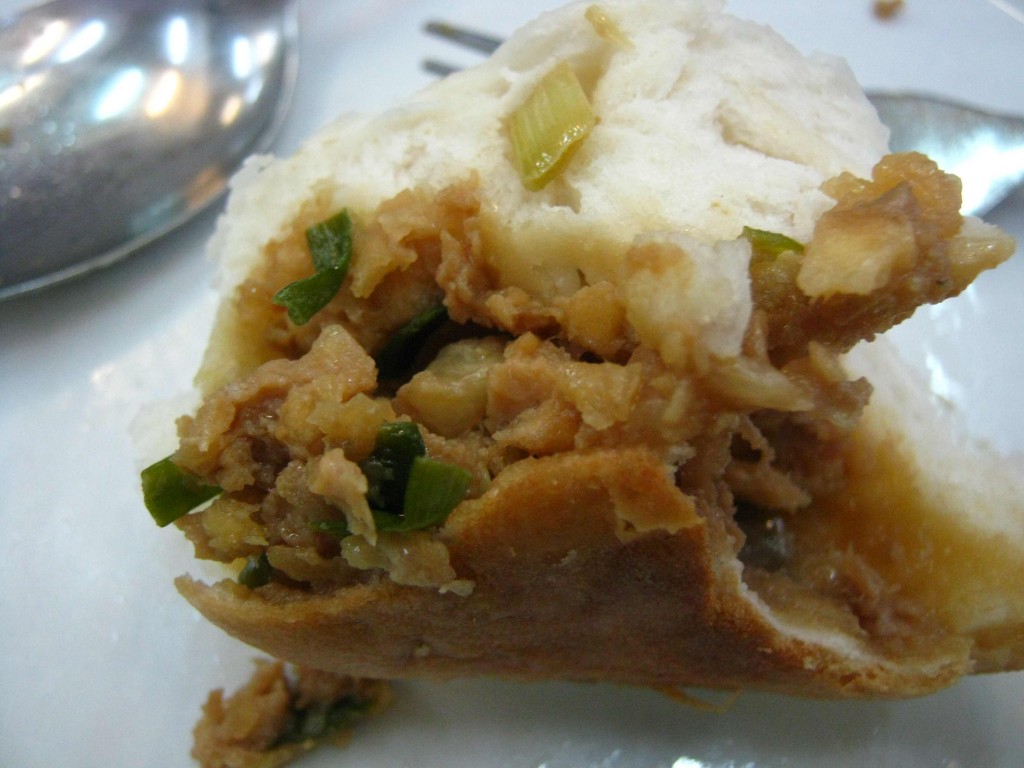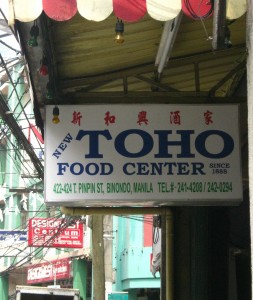 From there, we continued to traverse Ongpin.  We were supposed to turn on Dasmarinas, but for some reason found ourselves all the way near the Santa Cruz Plaza.  So we had to walk back until we saw Tomas Pinpin St.  Look out for the New Toho sign along the street.  If you peer into a purple-painted interior, you've struck home.
New Toho is the oldest restaurant in Manila, having been established in 1888!  The "new" is there because they moved across after the original Toho restaurant burned down.  While they're known for their pansit and kikiam, what we highly recommend is the pinsec prito.  It is seriously the best I've tried and for below Php200, you already get a lot.  Another thing you shouldn't miss out on is the lechon kawali.  I saw them exit the kitchen and my eyes just went wide.  Next thing I knew, they were giving us a complementary serving.  (I guess my excitement over the really crispy-looking liempo showed a lot. :P)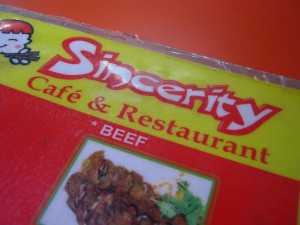 After some refreshments, it was time to look for another landmark restaurant in Binondo, Sincerity Fried Chicken.  Just a few minutes of walking and we found it along Yuchengco St. (formerly Nueva St.).  The street houses a lot of stores for wholesale of office paper supplies.  Once we got there, we knew what we were going to order. Nothing else but their fried chicken and some hot tea to go with that. The place was packed so it's better that you order as soon as possible.  The chicken's served in small pieces that are good to nibble on.  It felt like finally being in on a secret that everyone's been telling me about.  I found it salty in a very good way, like the saltiness makes you want to have more.  Most likely fried in vegetable oil, I'm glad to say it wasn't too greasy when it was served.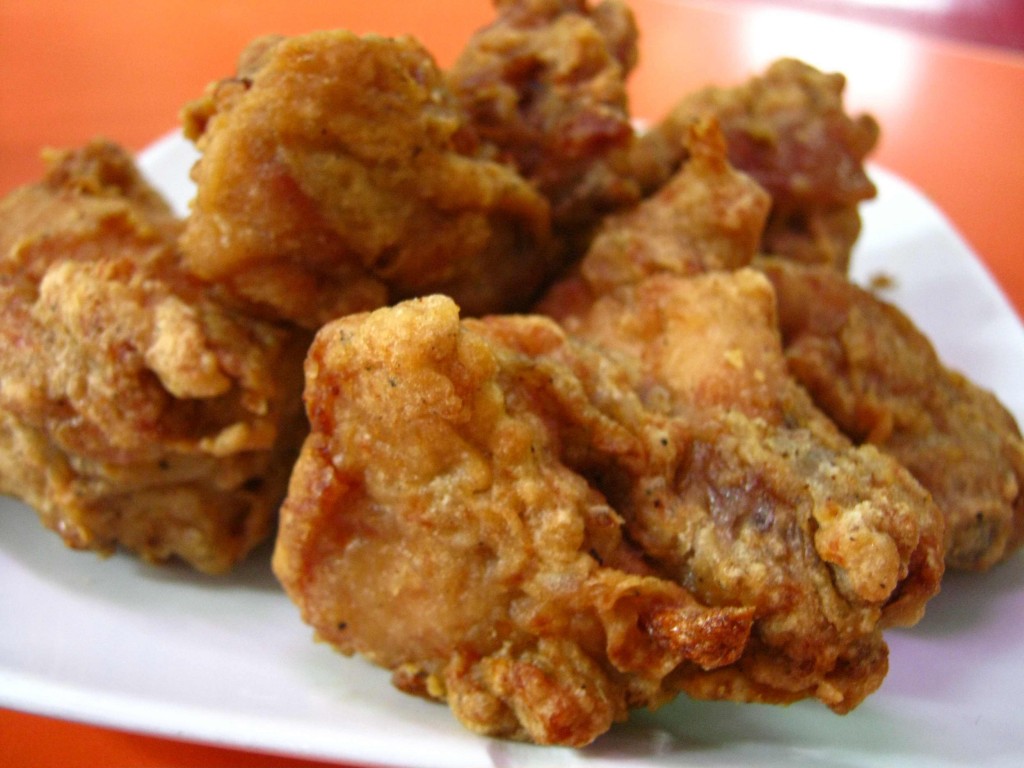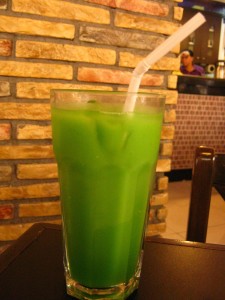 By this time, we had accumulated a lot of leftovers in our bag.  It was just past lunch and we had time for one more stop.  We started heading back to our starting point so we went back to Ongpin.  The final stop was Café Mezzanine, the volunteer fireman's coffee shop.  It sits on top of the Eng Bee Tin restaurant or noodle house near the church.  We just had coffee and a wintermelon cooler.  What was nice about the cooler was that it wasn't too sweet.  And when you look around there are a lot of firefighter details like hats and photos on the wall that you can check out.
With our full tummies and takeout bag, we finally called it a day.  Doing this really requires that you go on foot so that you can walk off what you ate and you don't worry about parking.  Everything is accessible anyway.  At least you work up a bit of an appetite by the time you get to your next destination.  This is perfect to do in groups of 4 to 6 so you get to eat smaller portions as you share.  With just 2 of us, our budget was around Php700.00 each.  If you're a bigger group, this can easily go down.
There are still a lot of places on and off the map that we need to check out.  'Til the next food trip! 😀
Enjoyed reading about the yummy eats of Manila? Share it 😀 !
Comment on this and Share it on Facebook!
comments
Powered by Facebook Comments